Today I am taking you to Maine for the truly gorgeous wedding of Amanda and Jeffrey who were married on 3rd July 2021 at Wells. Now as beautiful as this wedding is, I have to say I am all about the food today! With a Lobster Bake on the menu, Amanda and Jeffrey's guests have been truly spoilt. The food looks amazing and quite the centre piece! As for the rest of the wedding it is quite spectacular. The outdoor ceremony is super pretty and then the marquee reception is outstanding. The décor, the flowers, the rustic touches, I just love it all and I'm sure you will too. Big thanks to Erika Follansbee Photography for the lovely images.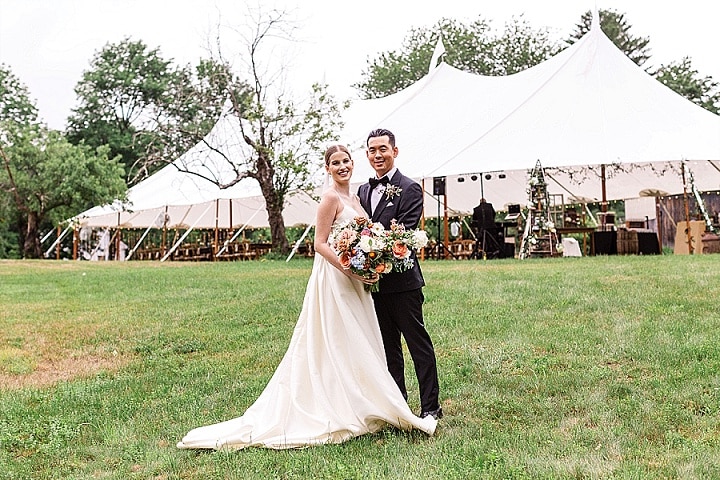 Erika The Photographer tells us more
Amanda grew up in New England and spent summers with her family at this camp in Wells, Maine. After she moved to the West Coast, she and Jeffrey knew they wanted to have a destination wedding back at this special place in Maine. Their wedding featured a lovely outdoor tented reception with an amazing catered lobsterbake dinner. Amanda and Jeffrey were thrilled to share this traditional Maine experience of a steamed lobster dinner with so many of their guests who travelled from the West Coast to be there. They incorporated aspects of Jeffrey's Chinese heritage with a stunning curtain of 1000 paper cranes, plus 1 extra for good luck! Exquisite florals in a summery palette of peaches, blues, creams and orange pulled this whole look together.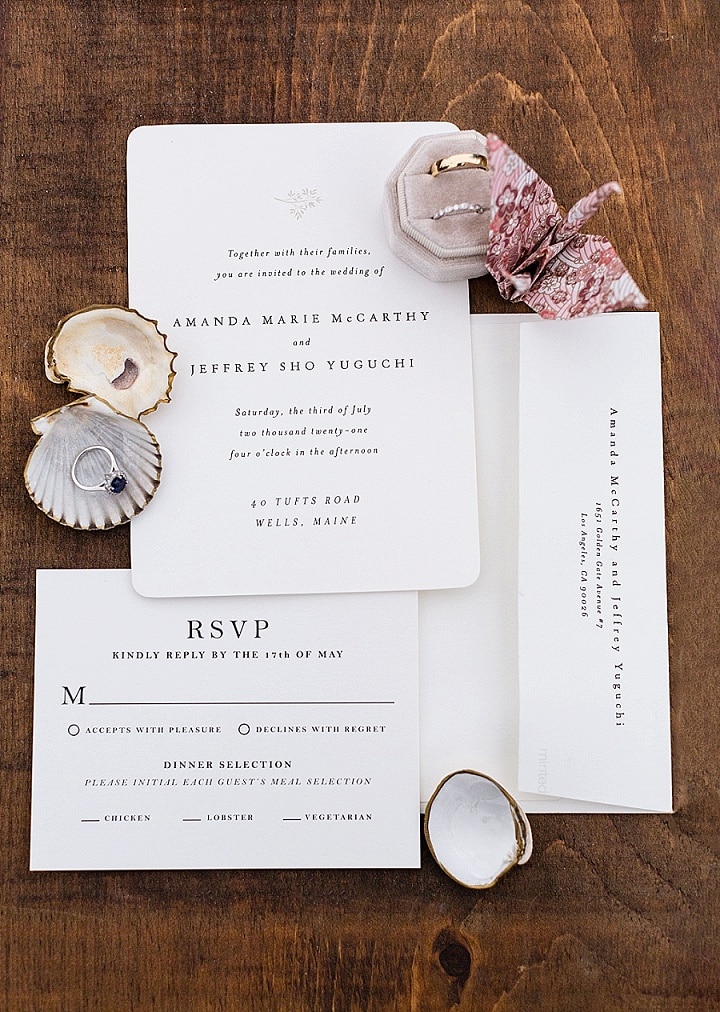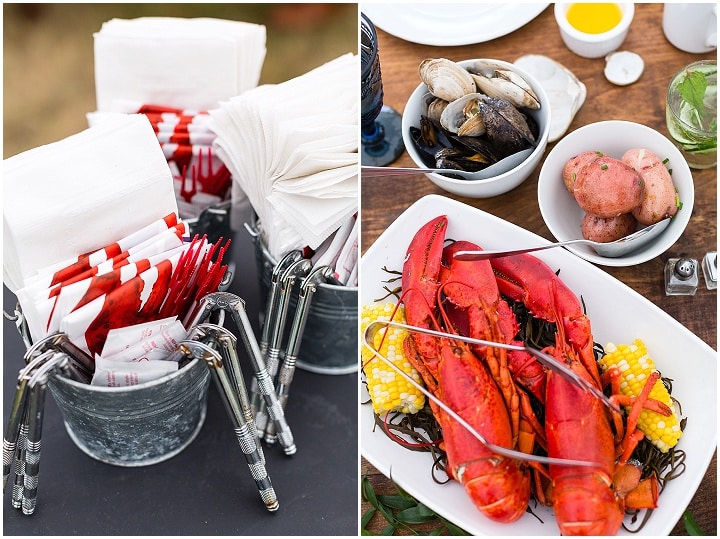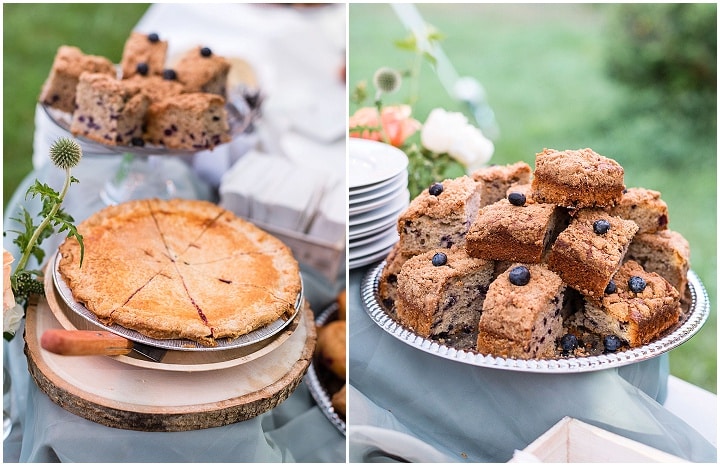 Supplier Shout Outs
Erika Follansbee Photography