Today I am bringing you the delights of this super snowy, winter wonderland elopement. It's snowing up and down the country at the moment with this 'artic blast' weather we are currently having, so it seemed fitting to share this gorgeous winter elopement with you today. Leah and Chis were married on 22nd February 2022 in Telluride in Colorado's Rocky Mountains. They carried out a self-uniting ceremony, which was intimate, thoughtful and full of love. They then had some stunning snow filled photos with their photographer Captured By Marcela. braving the cold and creating some beautiful memories.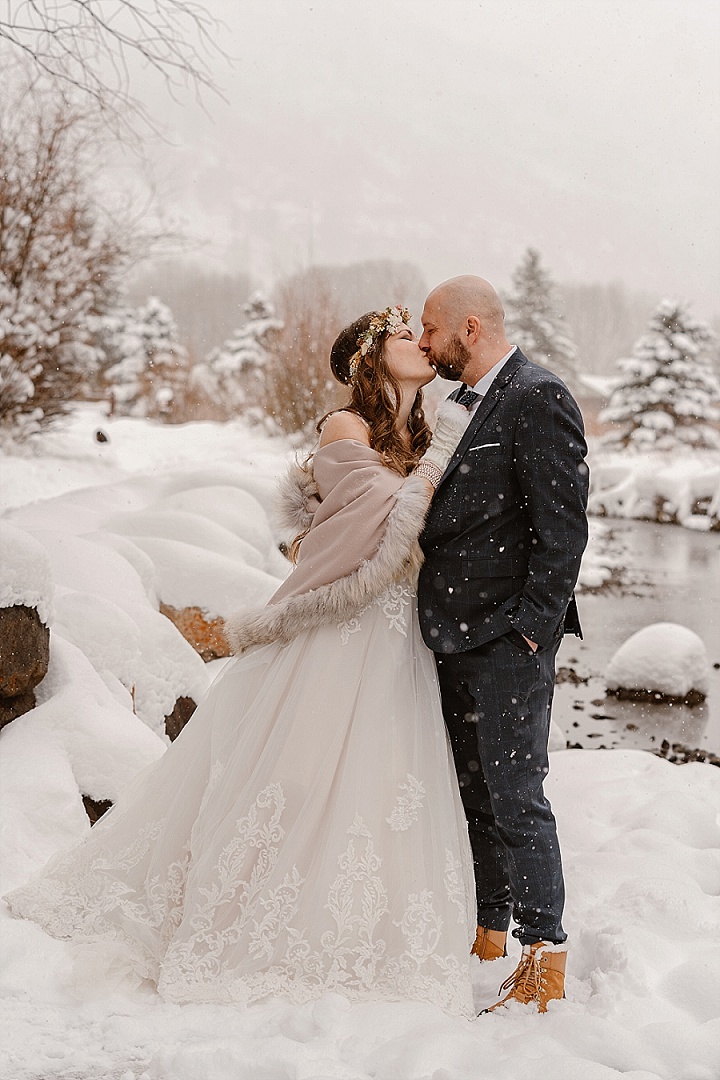 Marcela the photographer tells us more about the day
Leah and Chris originally planned to share their vows near Trout Lake in Telluride but when an unexpected snowstorm blew in, they opted to share their vows in their warm and cozy winter cabin. After exchanging gifts, sharing their vows, and signing their marriage license, they headed to a brewery in town and enjoyed some brats and beers! They braved the cold and took a stroll through downtown Telluride for some absolutely magical photos. They warmed up by stepping inside a bookstore and reliving a few scenes from Beauty and the Beast. They ended their winter wonderland elopement with a final stroll through a wooded area and two cute antique lanterns!
Supplier Shout Outs
Captured By Marcela