You can tell we're getting into the festive spirit here at Boho when we start featuring stunning snowy, mountain inspiration like this one! This shoot at a Pine Lodge in Quebec last winter is full of winter inspiration for the Christmas bride, with classy cool touches, rustic detailing and lovely floral arrangements. Many thanks to Cindy Lottes Photography for the gorgeous images today.
11 yrs ago they met in a convenience store: "He caught my eye when he pulled up in a mint green Ford truck…Like the Christmas chocolate mint green! So I absolutely went up to him and said hey sexy and asked him if he had a girlfriend."
More about the shoot:
A group of local women entrepreneurs came together to create this winter elopement stylized shoot. Real life couple, Candace and Corie, turned up the heat in this styled winter wedding shoot! The team at Pontiac Weddings came together to create this beautifully styled wedding for your own winter wedding inspiration.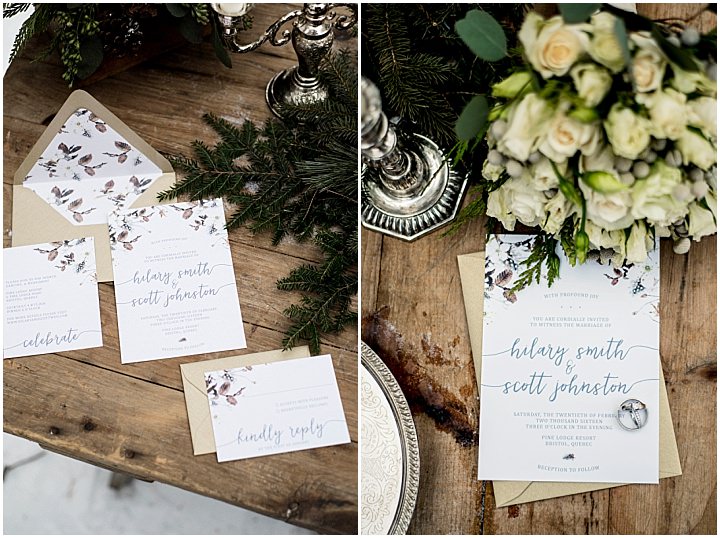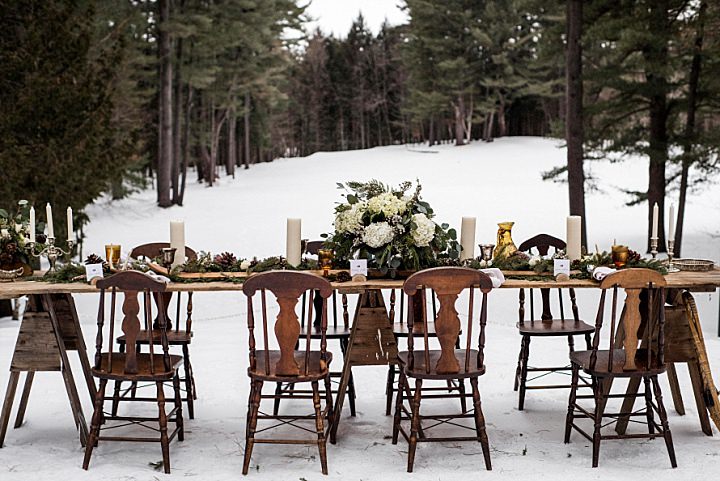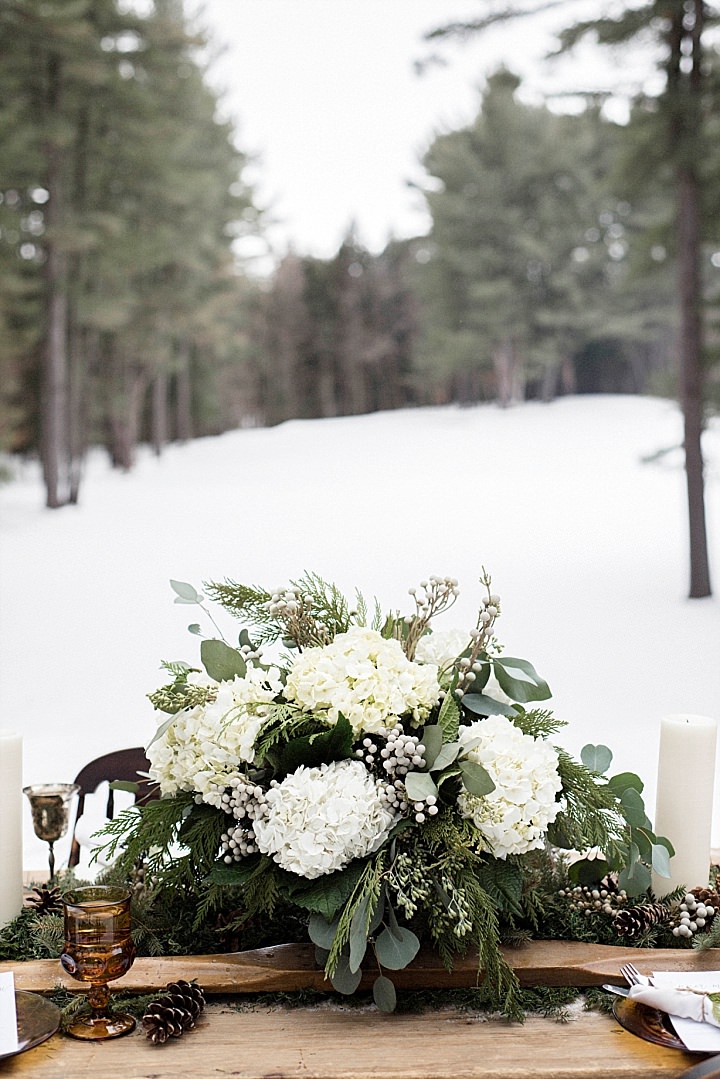 Our bouquet consisted of cream Vendela Roses, Cream Spray Roses, Brunia/Berzelia berries, Silver Dollar and B.C. Cedar.The Winter Garden Wedding Suite by Casey Snyder Design features beautiful hand painted flowers, leaves and feathers in calming neutral tones. Hair & Make-up by Trish Racine, Hollywood Salon & Spa & Candace Fleming Portrait in Home Salon. Our groom's boutonniere was made with B.C. Cedar, Blue Sea Holly, Grey Lambs Ear , and small wired cones. White roses, pine cones and hydrangeas fit perfectly with our white winter colour pallet. Flowers, Bouquet and Headpiece by the incredible Lisa Hammond-Nugent. A rough iced cake by Amanda Lee Page at Just For You Cakes was the perfect compliment to our rustic winter wedding.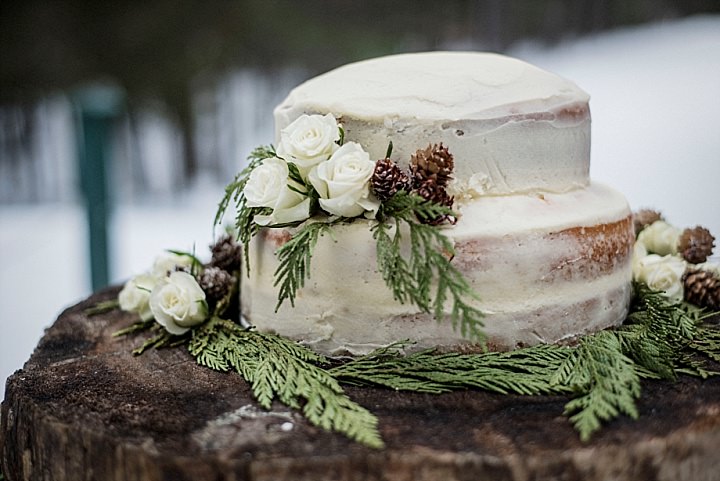 The amazing folks at the Pine Lodge created this set up with a rustic table and antique chairs and wood skis.The arrangements were created using seeded eucalyptus, white hydrangea, B.C. Cedar, white snap dragon, lisianthus and spray roses, berries (Brunia/Berzelia) cream roses, moss, cedar, spruce. Super cute up-cycled mittens and cable knit scarf from Jolie Folie kept our model cozy warm.
The Team who made the shoot possible:
For more information about Cindy's work go to:
www.cindylottesphotography.com / [email protected] / FACEBOOK / PINTEREST / I: @cindylottesphotography / T: @CindyLottes