The weather out there is still very cold, as we long for spring to come and bring us the gloriousness that is summer, we still have a few more weeks/months of cold weather and by the looks of it more snow to come over the next few days here in the UK. So what more perfect time to share this super snowy styled shoot with you. The shoot took place on 21st November 2019 in Breckenridge, Colorado.The shoot started off as an ode to autumn, but was quickly changed when the weather turned and instead the suppliers worked super fast to turn it into this magical winter wonderland. If you are planning a winter elopement, or a micro wedding then this shoot is just for you! Big thanks to Meraki Wedding Photographer and her wonderful team of suppliers for the fabulous shoot.
Autumnal, warm details against a Breckenridge snow storm. We wanted to show just how magical winter elopements in Colorado can be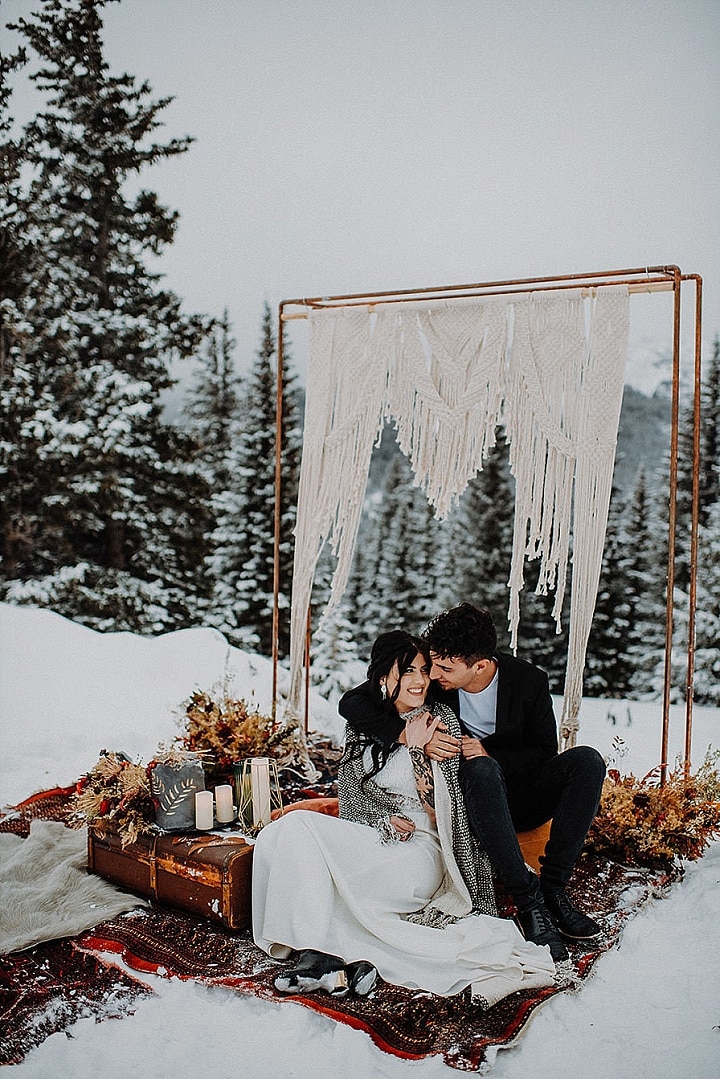 Annaleisa the photographer tells us more about the shoot
We had originally planned to do a very Autumn focused shoot that had to be postponed due to the weather. The shoot was rescheduled to a very chilly, Winter day which ended up more magical than we could have planned.
Warm, Fall tones inspired the shoot. We mixed leather texture, deep reds, and dark oranges. Our team crafted such an incredible vision.
We wanted to create a free space for our vendors to let their creativity roam. While it ended up entirely different than we had originally planned, we felt our vendors did an incredible job crafting these details.
The suppliers who made the shoot possible