Well hello! It's been a funny old week here at Boho HQ, albeit a little chilly! Sorry if the blogging schedule hasn't been as normal but things have been crazy! Our Village gas suffered a major incident. Water got into the gas pipes which means we all had to have our gas switched off since Saturday, so this is day 6 with no heating and no hot water! Then for the past few days our electric has been going off, so we had to leave our house and go and stay at my sister in laws. So now you can see why there has been some disruption in my blogging schedule! Then to top it all off I have completely lost my work email! Which has caused all manner of problems! So yes it's been a challenging few days! I am hoping that over the next few days we will see things get back to normal! So, on with today's wedding and it's the turn of Emily and Palmer who were married on 11th December 2021 in Johnson City, Texas. It's a stunning wedding, filled with beautiful blush pink detailing, lots of pampas grass and the most amazing decoration, captured by Feather & Twine Photography and sent into me by the planner Ashley Nicole Affair.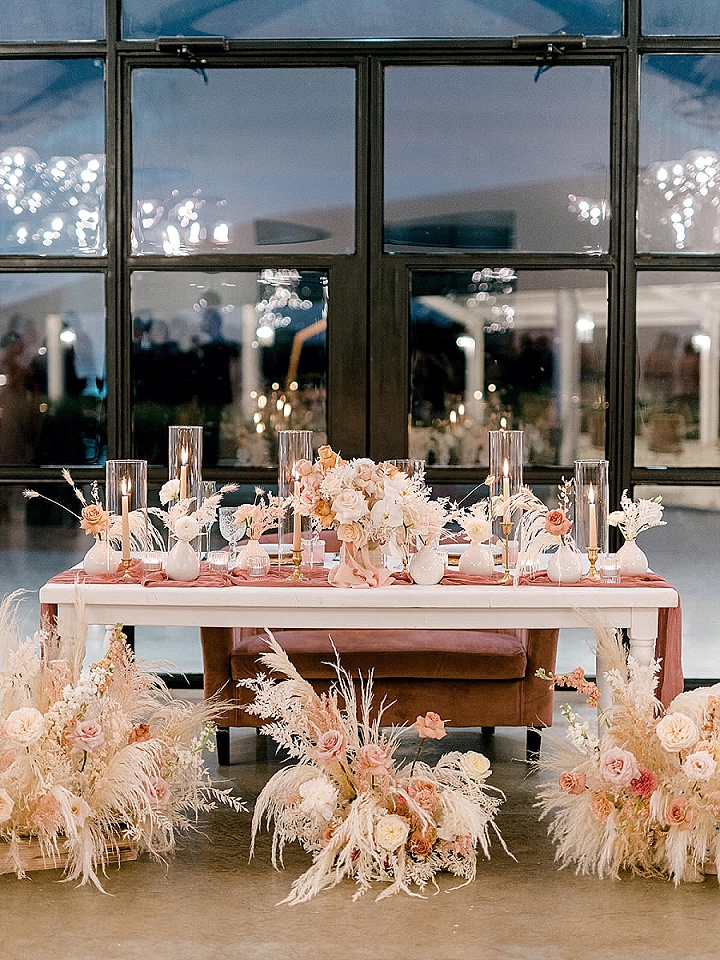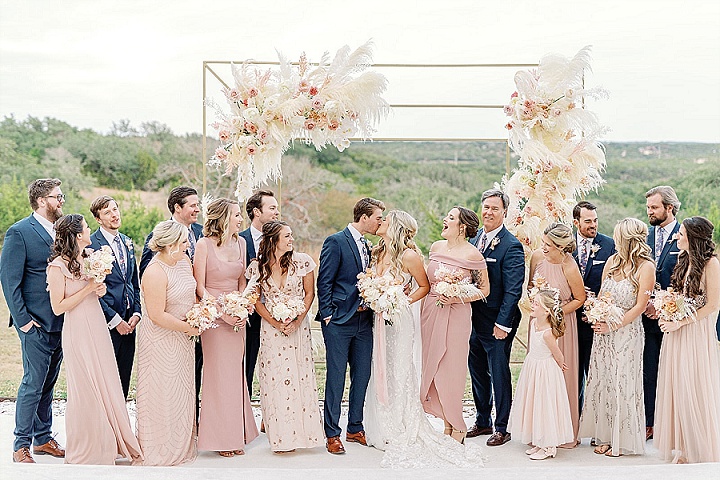 Ashley the planner tells us more
Imagine the Texas Hill Country, a bit breezy, not cold, yet still considered 'winter….' now that's the mood set for Emily and Palmer's big day just in the outskirts of Austin, TX. Mae's Ridge happened to one of the newest, modern, retro-chic inspired venues which made it the perfect place to host their celebration of love! Emily and Palmer had to postpone multiple times due to the pandemic, but they were lucky enough to have the same group of vendors stick by their side; and they still got their dream venue! In the midst of a pandemic, wedding planning, and life, they also moved half way across the country for work. It went from planning a local wedding to planning a destination wedding on our end and it was as effortless as it looked!
Supplier Shout Outs