Happy Thursday everyone and how are you all? Today is the last day of this half term as our kids break up from school today. Nik and I are off work tomorrow then I am juggling child care and the blog the following week. I have lots of Halloween fun planned for me and Dexter, so lots of things to look forward to. But today it's on with the blog and it's time for this gorgeous autumnal themed styled shoot. The shoot took place on 3rd August 2022 in Gatesville, Texas, it was Captured by Mercedes Morgan Photography and submitted by Gatherings Reimagined, There is so much wedding goodness in this shoot, the attention to detail is outstanding from the gorgeous ceremony area to the reception set up, so much inspiration!!
We met the lovely owners of the brand new venue, Dove Nest Estate at a bridal expo and we were in awe. Their dream of building a destination attraction in Central Texas that offers off-road adventures and race track would welcome people from all over the country. So when the chance to bring this property to life came up, we couldn't resist.
Inspired with the surrounding Texas landscape and vibe of the property, we designed a modern edgy desert boho style to compliment the industrial look of their property. We also incorporated the experience that guests could get in their property by including the RZR and a beautiful sports car as their getaway vehicle. To bring on the fall vibes we opted for bolder shades of terracotta, rust, blush and black palette.
We found newlyweds Joanne & Jeremy to be our models. They got married out of the country back in February 2022. Much like all couples during their wedding day- felt the day just flew by so quick and wanted to have this time to enjoy themselves and get their photographs taken. We capitalized on Jeremy's affinity for colour and outfitted him in a mulberry coloured suit and dressed Joanne in a sleek classic dress to showcase her timeless beauty.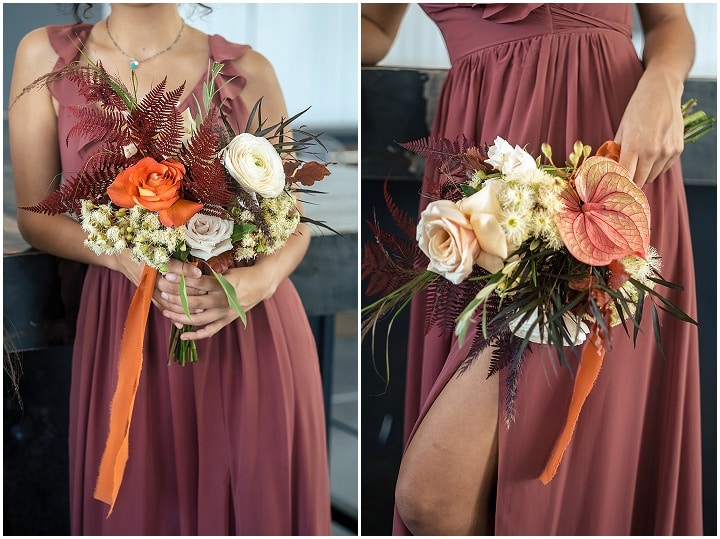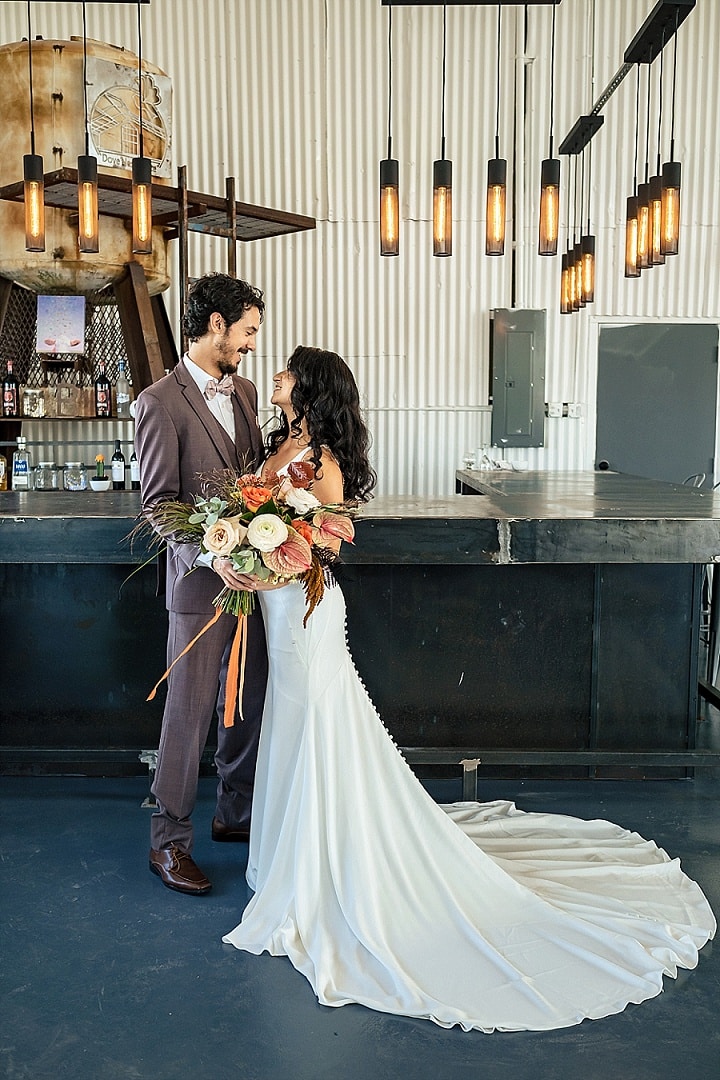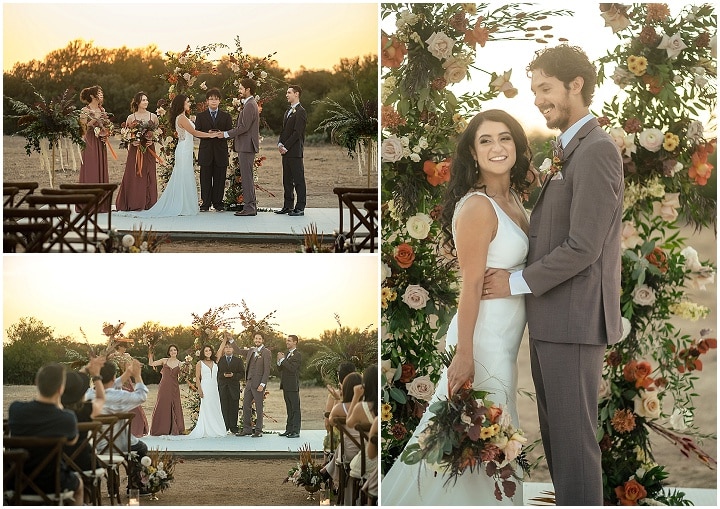 Supplier Shout Outs