Today's wedding is full of emotion from both the bride and the groom. A gorgeous wedding full of love, tenderness and lots of laughter. Kendall and Noah were married on 2nd May 2021 in Columbus, Ohio. They wanted a celebration that allowed them to honour their love of the outdoors while staying sheltered from the unreliable May weather. They found their perfect venue in the stunning green house of Jorgensen Farms. Here they held their super emotional ceremony, filed with tears and so much joy. I just love Kendall's gown and her overall look. Big thanks to Eastlyn & Joshua for the gorgeous photos.
Eastlyn & Joshua tell us more about the wedding
When planning an early May wedding, like Kendall and Noah did, you never know what kind of weather the day will deliver. So, finding a venue that's both aesthetically beautiful and outdoorsy, but can also accommodate guests in case of cold/rain, can be a challenge. Oak Grove at Jorgensen Farm was the perfect choice. Our favourite feature is the reconstructed antique greenhouse. Except for the metal framing, its walls and ceiling are completely glass, so natural daylight pours into the space, while also providing shelter. The larger reception space, is also indoor, but minimal and modern in lines, colours and lighting, giving couples a blank canvas to create the celebration setting of their dreams.
We met Kendall and Noah for the first time on their wedding day, but it didn't take long to see just how much these two belong together. Noah's unabridged enthusiasm and heart-on-his-sleeve expressions, and Kendall's laid back grace, yet fearlessly loyal depth make this artsy pair a dynamic match. It was beautiful to watch their outward expressions of love and joy. Noah was euphoric—his "is this really happening?!" excitement and happiness was uncontainable. And sweet Kendall, streamed tears multiples times throughout the day. This bliss was only amplified by their family and friends surrounding them. We loved watching their interactions—embraces, laughter and evident devotion and affection.
We were only with Kendall and Noah for six hours, but the quality of our time together was overflowing in goodness; in fact, we captured some of our favourite real-moment photos of our careers.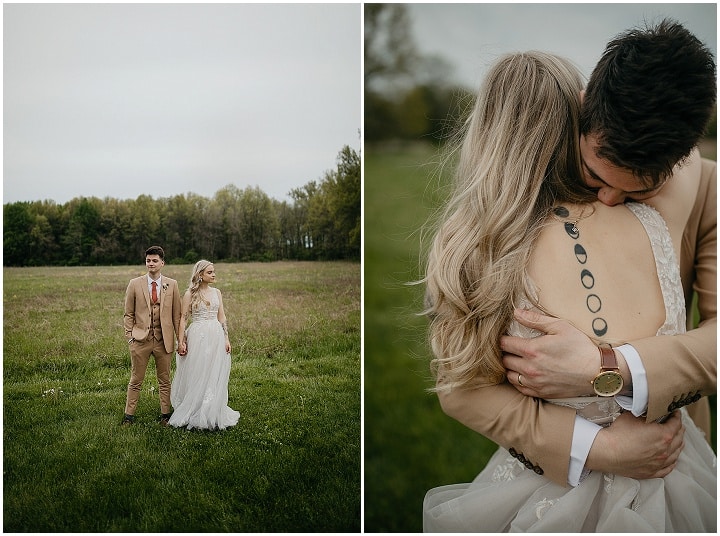 Supplier Shout Outs