Today we are in South Carolina for the truly beautiful wedding of Colby and Zak who were married on 8th October 2021 at Westin Resort Hilton Head. This wedding is full of elegance, charm and is bang on wedding trend in so many ways. The stunning ceremony backdrop filled with metallic edging and the most amazing flowers. The table decoration in the reception area with jaw dropping flower architecture, as well as the most stunning table set ups. The happy couple and their huge wedding party, all looking super stylish. So many reasons to love this wedding, I'm sure you will agree. Big thanks to IVS Photography  for the gorgeous photos.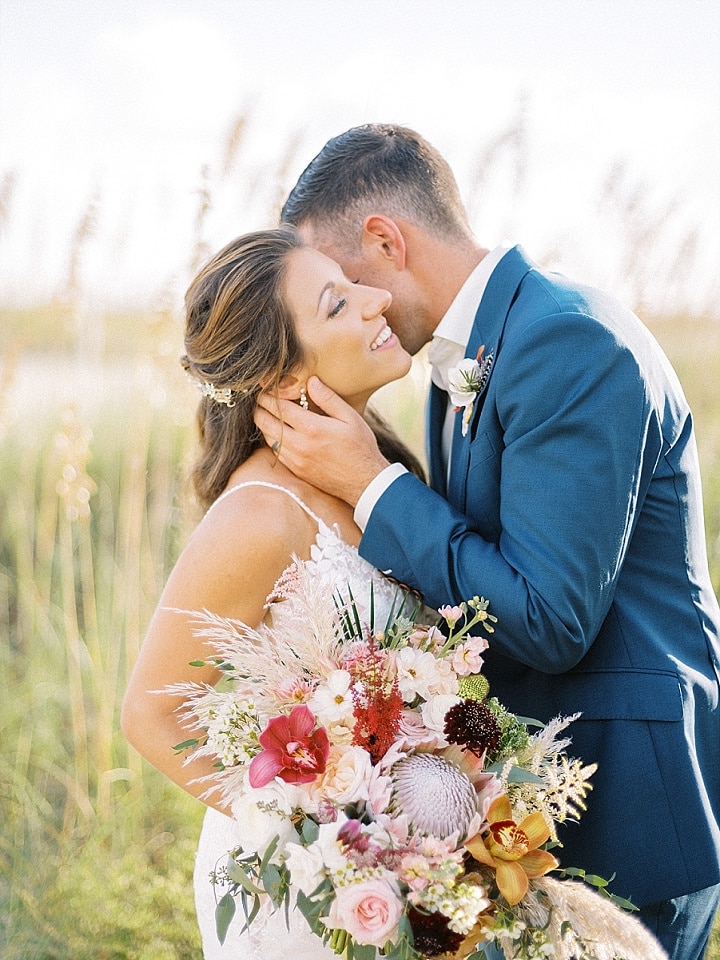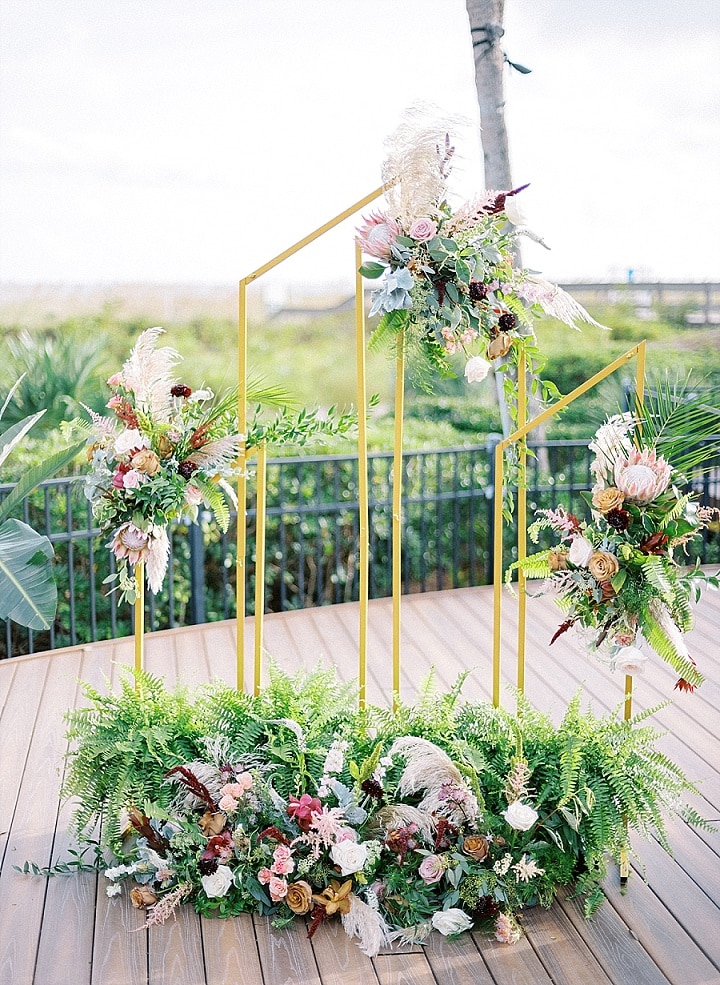 IVS Photography tell us more
It was love at first swipe for this happy couple who met on Bumble. After their first date at a coffee shop in Pittsburgh, Colby and Zak knew they were destined for each other. Years later, on a trip to Sedona, they rented a Jeep and went off-roading on the trails. Finally, they reached the top of the "Merry Go Round" mountain for sunset when Zak pulled out a ring and proposed to Colby. She didn't know then, but he had secretly set up a camera to record the whole thing!
This fun-loving couple's wedding day was inspired by all of their favourite places to visit. From Banff to Sedona, they wanted the colours and decor of their wedding day to reflect their passion for the outdoors while also highlighting their venue's incredible ocean view. From the King Protea bouquet to the Anthropologie-inspired table settings, the look was romantic with the perfect touch of boho. As a nod to how they met, they gave away coasters to guests with bees on them, and Colby wore a gold bee necklace, which Zak had given her the week before the wedding. As a surprise for Zak, Colby set up a cold brew coffee bar during the dancing, which was a huge hit for all of the guests.
;
Supplier Shout Outs