Today's wedding is bursting with colour and bound to put a big sunshine smile on your face! Amy and Tomer were married on 25th March 2022 in Kihei, Hawaii at the Four Seasons Maui. and what a wedding it was! The vision for their Jewish wedding was Bright 70's Boho, bringing a taste of the tropical to their day with the array of stunning colours, all brought together by the amazing flowers. The table decorations are outstanding and I just love all the beautiful signage, the table plan and the little place names. The attention to detail in this wedding is second to none, I just love it. Big thanks to Heather Anderson Photography for the lovely submission.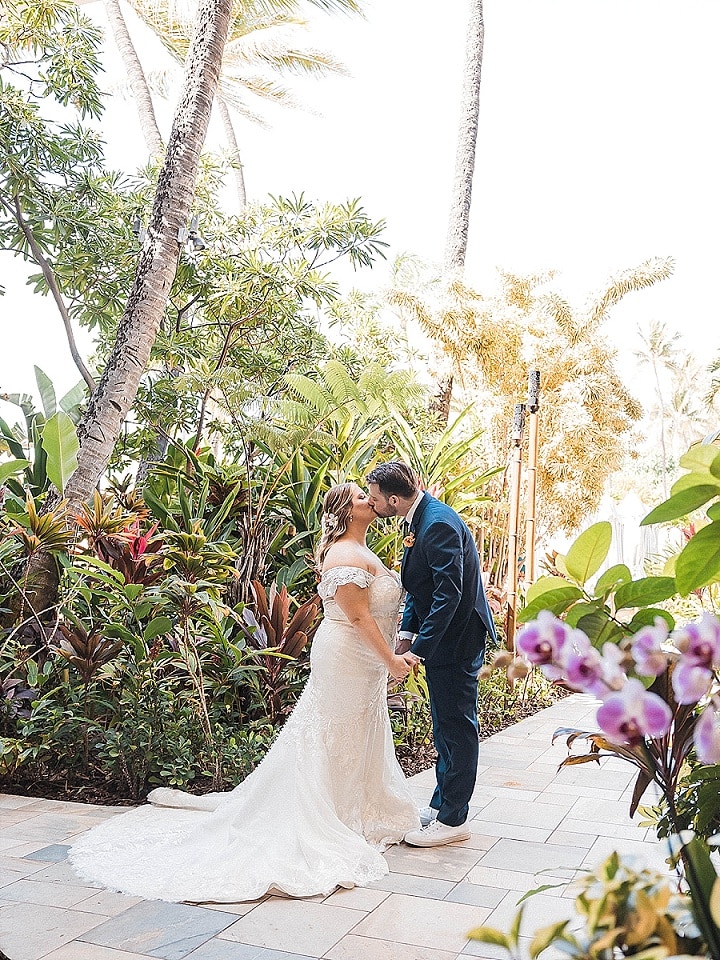 Heather the Photographer tells us about the wedding 
This was an incredible wedding at the Four Seasons in Maui! The colours were boho-inspired and looked beautiful against the ocean and tropical backdrop. This was a Jewish ceremony, with both the ceremony and reception held outdoors at the phenomenal Four Seasons.
Brides Vision – 70s bright colours, boho tropical spring. I've always loved bright colours and we felt that we should lean into the Hawaii spirit with the tropical bright theme.
Brides thoughts on details – We waited almost 4 years for this day! We decided to get legally married March 25, 2021 in a small ceremony with our parents so we were so elated to celebrate with our friends and family on our 1 year anniversary. It was such a special day with a very intimate and supportive group. The flowers and signage really made me smile.
Special Ceremony add – We decided to do a sand ceremony- friends brought sand from LA (Amy's hometown), Bay Area (Tomer's hometown) and then mixed that sand together with the Maui sand!
Supplier Shout Outs
Heather Anderson Photography