Hello Thursday and how are you? One more day and it will be the weekend! It's week 6 of lock down here in the UK and I swear the Gods have sent rain this week to keep us all in doors. How are you getting on in the rest of the world? I have the most stunning Hawaii wedding for you today which I just know you are going to love. Jen and Mikey were married on 13th July 2019 in Kaneoha, Honolulu. They held the most gorgeous outdoor ceremony right next to the beach, filled with an abundance of lush plants and flowers, followed by the most stylish reception with accents of teal, beautiful decoration and the most delicious looking dessert table. These two make a beautiful couple, making their portrait shots an absolute delight. I just love this wedding, and I know you will too. Photos by Lauren Dixon Photography submitted by Cherished in Hawaii Weddings.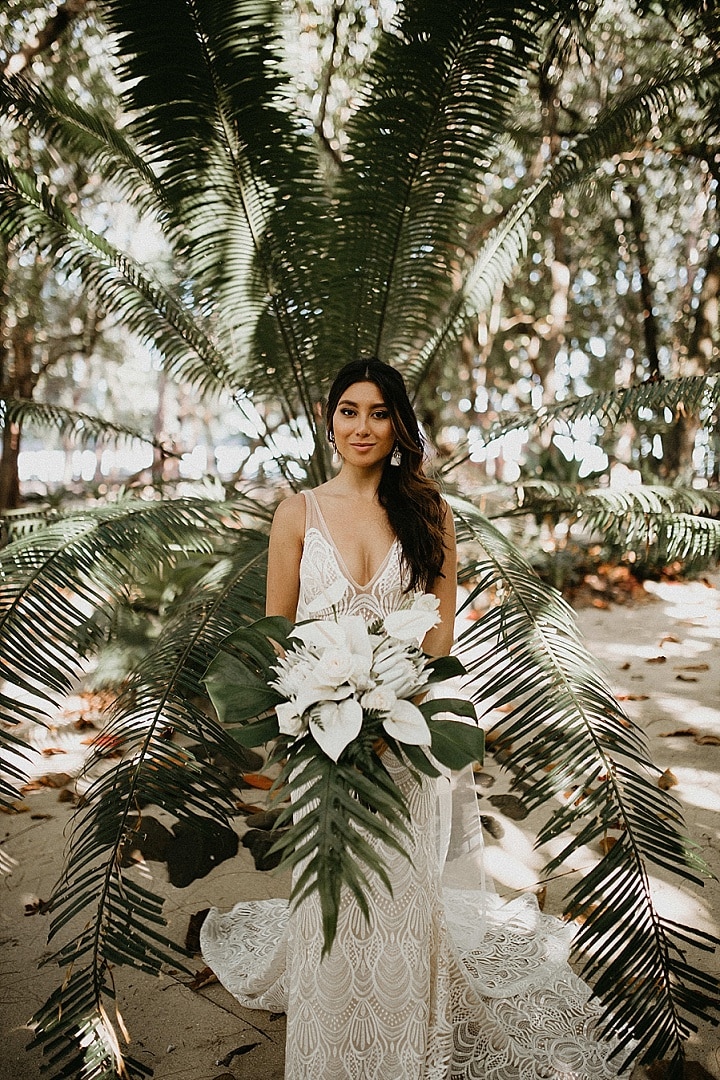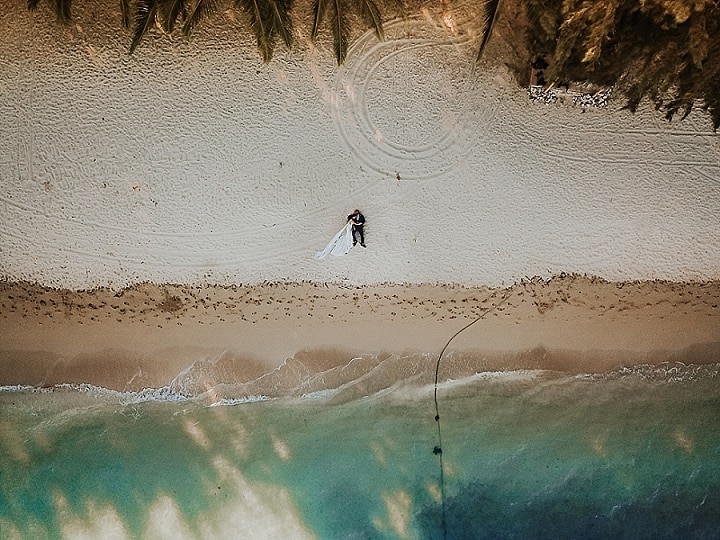 Lauren from Indi Soul Photography tells us more about the day
Jenalyn and Michael's wedding was a magnificent affair set in the unreal and breathtaking lands of Kualoa Ranch in Kaneohe, Hawai'i. The looming cliffs, sparkling sea, and lush gardens were the perfect landscape for romance and enchantment. Tucked into this vast enclosure, Jenalyn and Michael's affair suggested an element of secrecy- a secluded and private landscape as vast and mysterious as one can imagine.
Our couple was perfectly graceful and stylish, while still keeping things fresh and forward. Pops of modern teal in different patterns and textures were placed throughout the day, offering a breath of freshness amongst the theme- beginning with the cool and tropical robes donned by Jenalyn's bridesmaids, and ending with the playful and bright donut wall and dessert bar.
Our bride adorned in a bohemian inspired gown of delicate lace stands with her groom donning a sleek navy suit with brown oxfords. Their wedding party was smartly dressed in cooling soft green dresses and tasteful neckties of aloha print. They are a stylish contrast to the wild terrain surrounding them.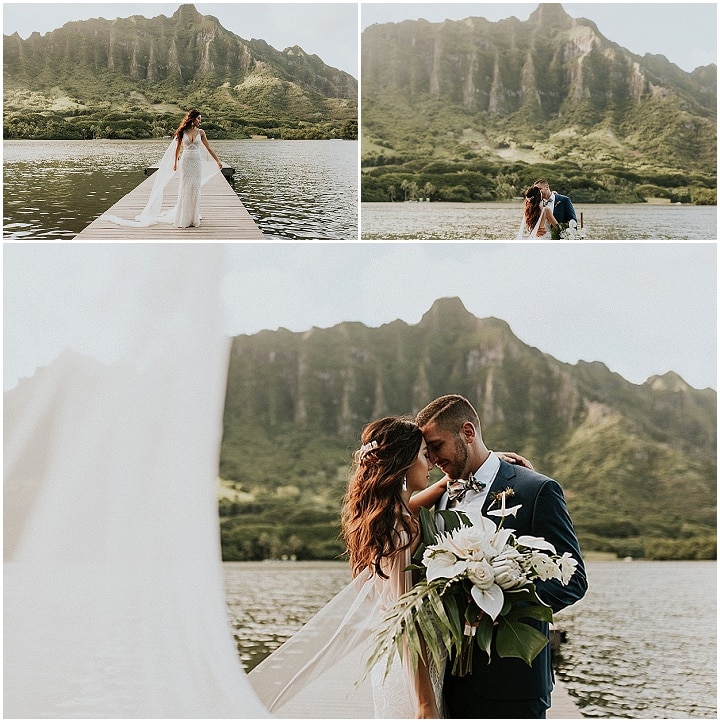 Supplier Shout Outs