Happy Friday everyone! I hope you have all had a wonderful week. I am struggling to understand how it is Friday already, this week has whizzed past! Life is sooooooo busy at the moment! So tonight I am off to a wedding! An actual wedding! Lester and Lisa got married on in Kos on 1st June, so they are having the English leg of their wedding celebrations this evening, I can't wait! On with today's styled shoot and it's a homage to all things autumn. The shoot took place on 16th October 2021 at Juniper Gardens in Springfield, Missouri and has been sent to me by Mandi Young from Juniper Gardens. The muted tones are perfect against the autumnal backdrop, I just love the use of low light, candles and accents of mustard.
A unique colour palette, Inclusive models, and a fresh-take on boho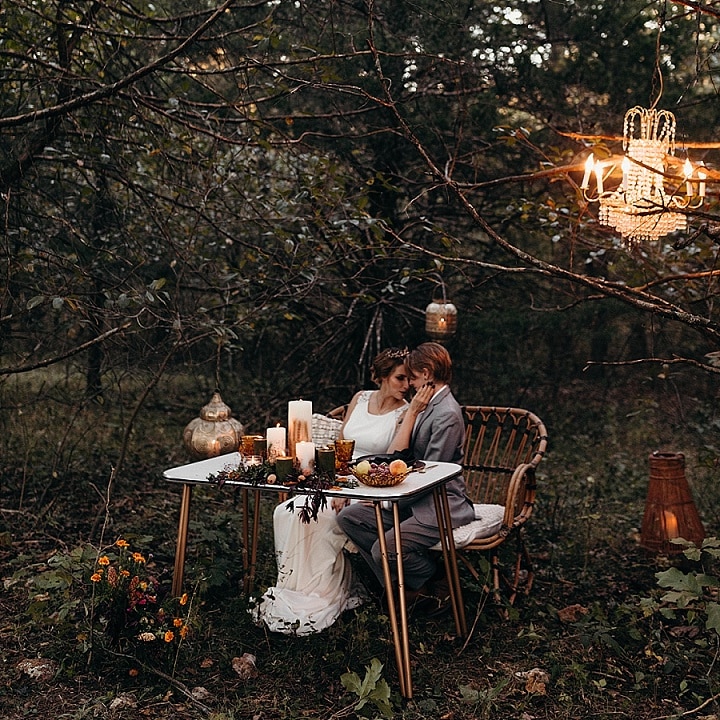 Inspired by the Neil Young song "Harvest Moon", this shoot features rich colours and a touch of whimsy. Shown through a variety of settings – dessert first on an incredible mustard couch, a private dinner in the woods, fireplace ceremony, and ending the night dancing in the field.
You will see vintage touches are found throughout the shoot with the mustard couch, bar cart, table & tablescape, the bottles in the fireplace, and the chandelier. It was important to us to reuse sustainable materials wherever possible to make the shoot more authentic and attainable for all couples.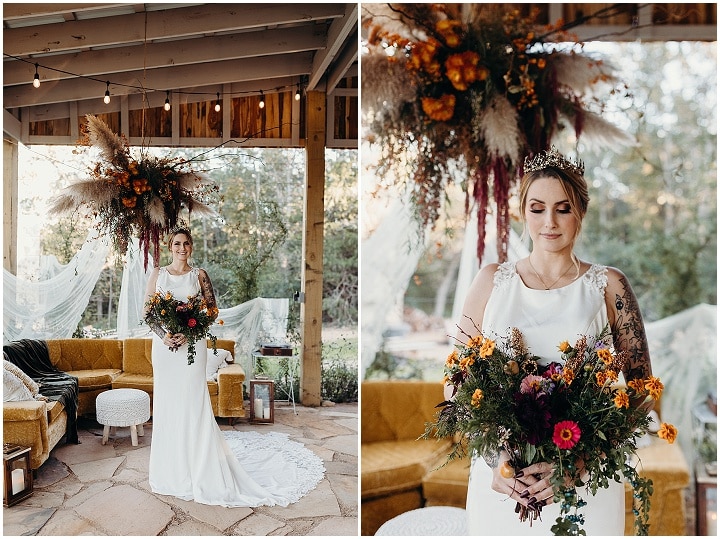 Supplier Shout Outs