I have the most gorgeous shoot to share with you today courtesy of Peggy from  www.yourdayyourway.ch and a huge team of first class suppliers. Every bit of this shoot is amazing, and the attention to detail is second to none. The shoot took place on 21 July 2021 at Giessi (a former foundry) in Derendingen, Switzerland. The team wanted to create something super stylish, relaxed, elegant, full of Boho vibes and with a real industrial chic narrative running all the way through. The results are this stunning styled shoot, which is bursting with amazing inspiration, the finest of food, flowers, décor and the most adorable couple! Enjoy!
A quirky and fun wedding that combines industrial chic with boho elements and elegance.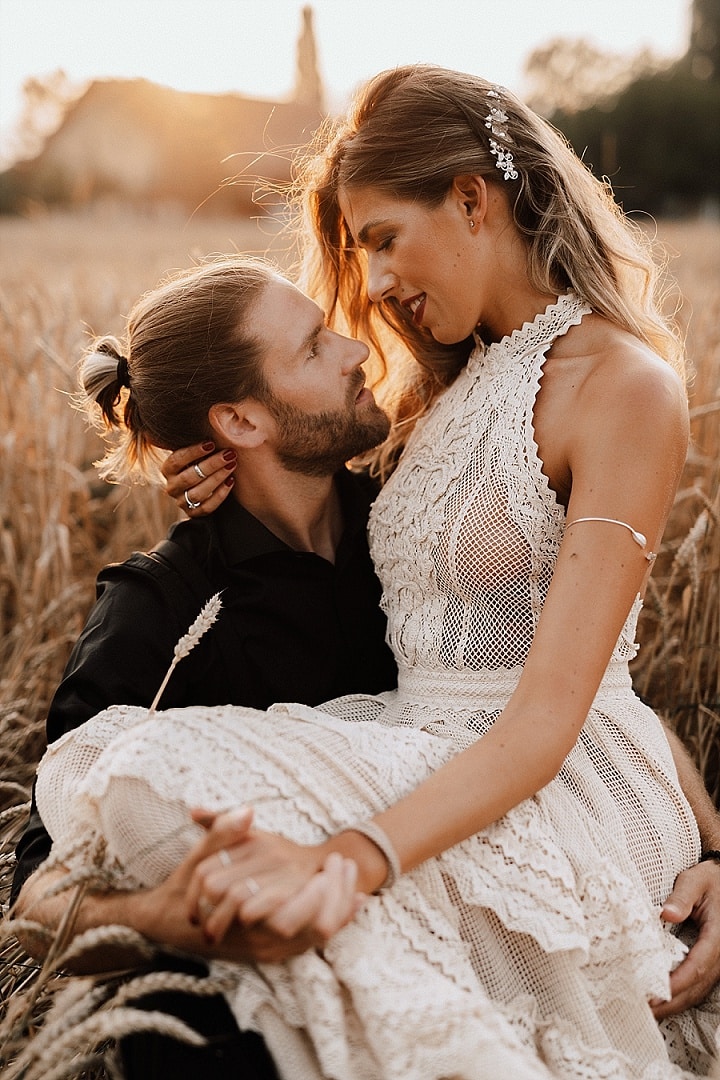 Peggy from Your Day Your Way tells us more about the shoot
When hired we obviously focus on bringing the couple's specific vision and individual preferences to life. Styled shoots give us the opportunity to let our own ideas run free, try out new things and showcase our diversity of wedding designs & concepts.
On top of that it kept us busy and made us happy during the trying circumstances of the pandemic. Reminding us that good times will come back, and we would be able to create the perfect day for our couples again soon.
We always love a challenge… Therefore, we are delighted when we get to work for couples that are looking for an original concept with little details that might not necessarily be expected in a more "traditional" wedding. This styled shoot is a tribute to the unorthodox, bold couple who dream of a fun and relaxed wedding without sacrificing style and a touch of elegance. We wanted to work with a colour scheme that was a bit less traditional.
Supplier Shout Outs