As a mature couple, you have probably done a lot of travelling already and visited some of the world's most popular holiday destinations. Now that you're going for a honeymoon, perhaps, you still have a few hotspots to tick off your bucket list. Regardless of your travel history, interests, physical abilities, and budget, there are many incredible destinations out there for your honeymoon. Here, check out our list of the top honeymoons for mature couples.
Thailand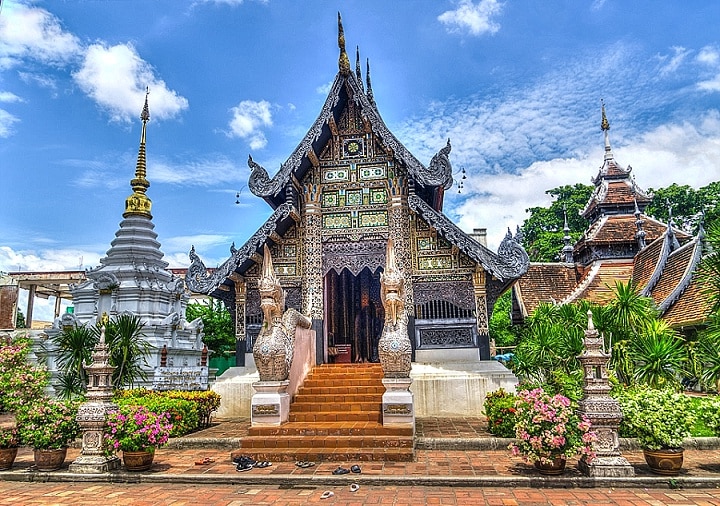 Thailand offers a range of activities for honeymooners, from relaxing to adventurous, making it an ideal destination for mature couples. Here, you can relax on one of the many peaceful beaches, wander through a floating market, explore ancient temples, or meander along its bustling streets.
For couples interested in culture, history, and architecture, Thailand is perfect for a honeymoon destination. It's home to a wide array of temples, Buddhist monuments, and other historical attractions with interesting stories to tell. If you would rather spend your honeymoon at the beach, you will have tons to choose from. In fact, the stunning beaches are some of Thailand's biggest draws.
To make your honeymoon to Thailand truly relaxing, choose from any of the five-star luxury oceanfront resorts equipped with upscale facilities, including spas and world-class restaurants. You will also find luxury hotels in cities like Bangkok and Phuket available at a remarkably affordable price.
France
You have probably been to France many times before, most especially in the romantic city of Paris, but there's definitely more to the country than its capital city! For a more romantic way to spend your honeymoon, head to the countryside and explore places outside the tourist radar.
A unique way to spend your honeymoon in France is to visit the French countryside for a relaxed France honeymoon cycling tour. You will find many beautiful towns and villages in France that are a joy to explore on a bike. Saint-Paul de Vence, a medieval town in the Côte d'Azur region, is set between two deep valleys and home to museums and contemporary art galleries. If you're a big fan of bubbly, look no further than Champagne. It's where you will find the country's top wine producers, from Veuve Clicquot to Moët et Chandon.
The seaside resort town of Deauville is also an excellent place to visit for your honeymoon. It's renowned for its historic boardwalk and beautiful beaches lined with brightly coloured umbrellas. If you want to add a bit of glitz and glamour to your honeymoon, head to Saint Tropez. Dubbed the "playground of the rich and famous," this beautiful coastal town is well-known for its beaches and sophisticated nightlife.
Portugal 
Portugal may be a small country, but it has tons to offer for honeymooners of all kinds. Due to its position along the Atlantic, Portugal is one of those destinations you can visit all year round. Its summers are gorgeous, while the fall and winter are mild and beautiful.
For mature couples who want to spend their honeymoon tasting the finest Portuguese wines, head to Porto, the country's largest city. As its name suggests, it's famous for the Port wine, a fortified wine that's typically sweet. If you're the foodie type and are on the hunt for Michelin-starred restaurants, you'll have plenty to choose from in Portugal. You will find several of them in Lisbon, making it the country's gastronomic capital.
Beach lovers should head south. Along the coast, there's a region called Alentejo, home to some of Portugal's most spectacular beaches. The Algarve Region, famous for its natural scenic beauty, is the perfect place to relax and meander around.
Antigua
When people think of the "Caribbean," images of translucent turquoise waters with several miles of powdery white sands often come to mind. Indeed, this is what you can expect to get and more when you honeymoon in Antigua, one of the two major islands that make up Antigua and Barbuda.
Antigua is not the kind of Caribbean Island where you have to fight for space with other honeymooners. It has more than 300 beaches, offering plenty of space for everyone to relax without the crowd. This stunning island specializes in laidback luxury, which most mature couples crave in a honeymoon. One of the most popular beaches on the island is Dickenson Bay, located on the north-western coast, lapped with long stretches of warm turquoise waters. Pigeon Point Beach is more secluded and a great spot to snorkel.
There's more to Antigua than its beautiful beaches. Check out the forts, yachts, and 18th-century buildings at Nelson's Dockyard along the English Harbour. And to make your honeymoon even more romantic, stay at an incredible luxury villa in Antigua. Consider then chartering a yacht to explore the bays, inlets, and secluded coves. Hike the scenic trails that will lead you to stunning hilltop views.
Canada 
Canada is the ultimate honeymoon destination for mature couples looking to explore the great outdoors. Whether you love nature, adventure, or wildlife, Canada has something incredible for you. Imagine hiking through endless forests, seeing polar bears, and witnessing the magnificent Northern Lights!
Famous for its Cabot Trail that passes through beautiful coastlines and lush forests, Cape Breton Island in Nova Scotia is an ideal destination if you want to be close to nature. Come here in fall and admire its gorgeous foliage colours. Hike the Skyline trail footpath, which overlooks the Gulf of St. Lawrence. In winter, Ottawa is a great place to visit. It offers fantastic winter sports activities, such as snowshoeing and skiing. It's also home to the biggest Scandinavian-style spa in all of North America and a must-visit! If you're going to Canada for the Northern Lights, you should visit Yukon and Northwest Territories. Stay in a wood cabin and venture into one of Canada's largest national parks.
After spending some time in nature, experience the vibrant city life in Montreal. Meander around its cobblestone streets and check out the city's best restaurants and cafes. Ideal for honeymooners who want to experience a little bit of Paris in Canada, Montreal is fun, sophisticated, and a haven for foodies!
this is a sponsored post