I do love weddings abroad, the sun, sea and sand all make up such wonderful pictures and no need for elaborate decorations. It's the simplicity of these weddings that make it for me and the amazing weather helps a huge amount!
So when Katy Melling sent in this fabulous Spanish wedding, I was so excited, I've been busting to share it with you all.
Katy tells me "Em & Nik's Wedding was held at Almadrava beach, Roses, Spain on 29th May 2009. This was such a beautiful wedding to photograph, the most poignant moment being just before the ceremony, when Nik and all of the guests watched Em come into Almadrava beach by fishing boat to say their vows. I was holding back the tears behind my camera.Almadrava beach, Rose, Spain."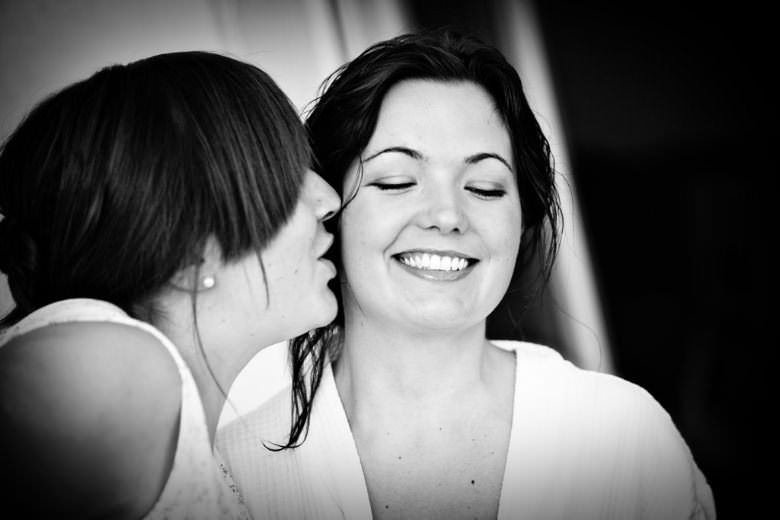 have been lucky enough to get some words from the bride her self; a bit of background behind why her and Nik got married on Almadrava beach:
"The reason we chose this place was because it was like a home from home. I've been there every year on holiday since I was 1 year old. I've had so many great memories sat on the beach on an evening as a child. With kids from so many different countries and not a common language between us but communicating through drawing pictures in the sand and occasionally going and asking my parents for the odd word. Such a safe and lovely environment for a holiday as kids.
Nik and I shared a number of amazing holidays there through the early days of going out together and he saw the magic in the place just like I always did.
It was wonderful to have our wedding there in a place where most of our family could enjoy a holiday together too. All of our friends and family got to know each other better and some still continue to have friendships now. That was the thing we underestimated and one of the best things."
"Some funny things were that we bought and lovingly restored a beautiful 1970's VW canpervan to take us to our wedding then take us back for the honeymoon bit only managed 4 amazing nights before she (she was called wilma!) gave up and conked out mid way through France! But at least we got a few luxury nights in Hoyle instead!"
"loved seeing my cousins and our friends kids all playing in the sand late at night just like me and my sister and brother did 20 years ago on that same beach where we just said I do!"
Em x "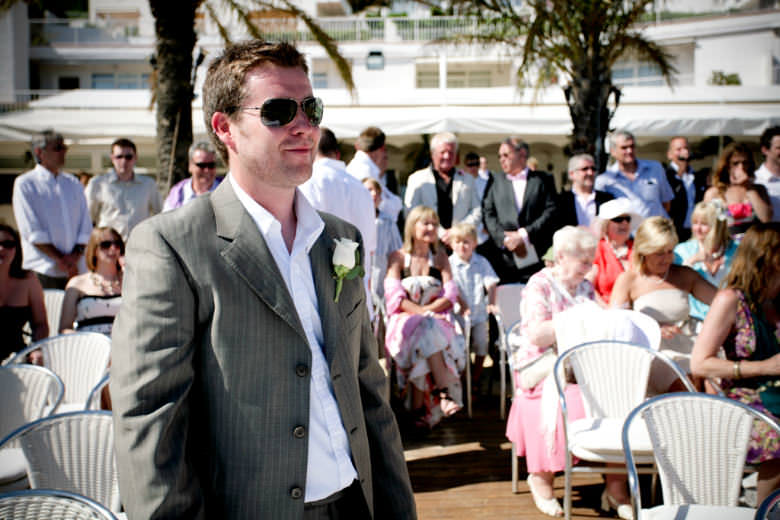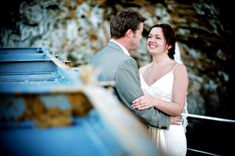 A Huge thank you to Em and Nik for allowing me to share their wonderful wedding photos, the day was amazing, I wish them every happiness for their married life together.
Also a massive Thank you to Katy Melling for allowing me to use the the photos.
Katy says: "I'm a North East based wedding and portrait photographer and I travel the length and breadth of the UK and beyond, documenting beautiful weddings. I am a romantic at heart, and so, passionate about my job, what more could I ask for, than to photograph a couple in love on their wedding day. I think I'm very lucky to do what I do! My style is a flowing blend of reportage and fine art photography, providing couples with beautiful memories of the special moments in their lives."
For more info on Katy's Services go to:
www.katymelling.com
www.katymelling.wordpress.com
[email protected]
0191 2841080