Spain is such a beautiful place to host your destination wedding. The weather is always great, it's only 2 hours on a plane from the UK and there is so much variety in locations, which is why a Spanish Wedding is so popular these days. With Lingoda, you have everything you need to get started exploring the wonders of Spanish culture and conversation and will really help plan your Spanish Wedding.
Today we are looking at 5 different Spanish locations all perfect for a Spanish wedding and all offering something different.
1.  Bellesguard Gaudi, Barcelona
Nestled in the hills of Barcelona, Bellesguard Gaudi is a stunning work of modernist architecture. Its stone walls and breathtaking views make it the perfect venue for your Spanish wedding. Enjoy outdoor ceremonies overlooking the cityscape, or take advantage of indoor options for more intimate gatherings.
The locals can even help you find the best vendors for your special day, from local florists to catering services. Plus, there are plenty of nearby restaurants and attractions to keep your guests entertained before and after the big event.
Understanding Spanish will help you navigate the area like a pro. If you are new to Spanish, you can accelerate your fluency with Lingoda's classes to make the most out of your experience in Barcelona. The best part: you can learn Spanish online with flexible hours and a personalized learning plan.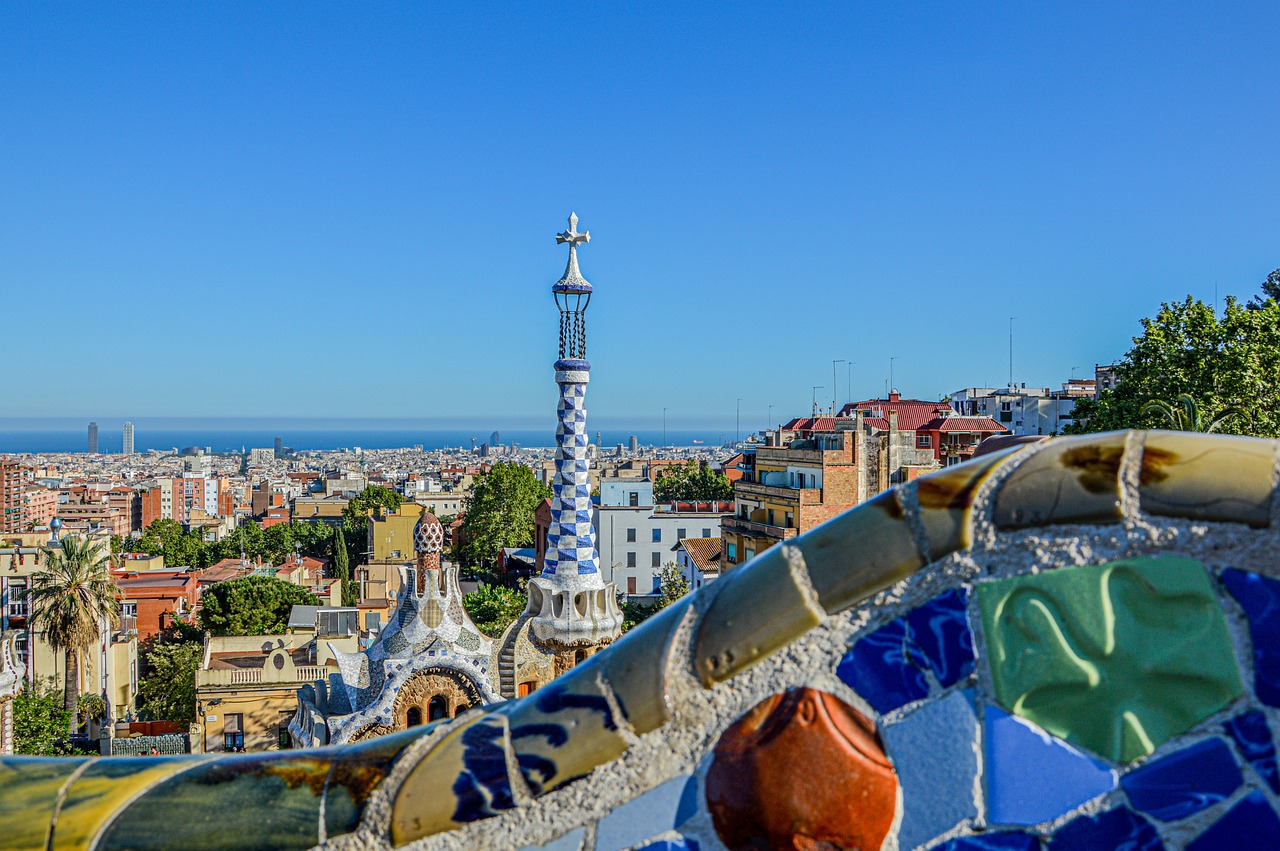 2.  Costa del Sol, Andalusia
The stunning beaches of the Costa del Sol attract couples from around the world for their destination weddings. Whether looking for a laid-back beach ceremony or something more upscale, this sunny coastline has many options for your special day.
From rustic beachside cottages to grand, luxurious villas overlooking the Mediterranean Sea, you can find the perfect place to celebrate in style. For an even more enjoyable event, you can plan activities such as boat trips, winery tours, and cooking classes for your guests.
3.  Las Palmas de Gran Canaria
With its stunning ocean views and lush vegetation, Las Palmas de Gran Canaria is an ideal destination for couples looking for a relaxed yet stylish wedding experience in Spain. The island offers countless venues and activities, vibrant local culture, and exciting nightlife.
You can explore the island's many beaches, shops, and restaurants for your honeymoon. Whether you are looking for a romantic getaway or an exciting adventure, Las Palmas de Gran Canaria has something for everyone. Not only will you immerse yourself in the culture, but you will also get the chance to experience the beauty of this unique destination.
4.  La Rioja, Spain
Famous for its wineries and rich culture, La Rioja is the perfect destination for couples looking for a romantic wedding in Spain. You can find everything from historical sites to rolling vineyards in this breathtaking region.
Plenty of venues to choose from are sure to fit any budget and style. Whether looking for an outdoor ceremony in a traditional Spanish village or an indoor reception with views of the nearby hills and vineyards, La Rioja makes your special day even more memorable.
Your hen and stag parties can also be tailored to your tastes, with plenty of activities and venues to choose from, such as horse riding, wine tours, and tasting sessions.
5.  Cádiz, Andalusia
Cádiz is a beautiful coastal city in the south of Spain. Its old town offers an eclectic mix of historical sites and modern attractions with plenty to see and do, making it an ideal destination for couples looking for a unique wedding experience. With its sunny beaches, delicious local cuisine, and vibrant nightlife, you can easily find something to suit your taste and budget.
The locals are also incredibly friendly and helpful regarding wedding planning. With their help, you can find the perfect venue for your special day and enjoy some of their delicious tapas afterward.
Spain is full of beautiful and unique places, making it the perfect destination for your wedding. Whether you are looking for a quiet countryside ceremony or a big celebration on the beach, there is something here to suit every couple. With its vibrant culture, delicious cuisine, and stunning scenery, Spain has something to offer everyone.
this is a collaborative post