Welcome to another Monday and another busy week on the blog. I hope you had a great weekend and have got lots of planning jobs ticked off your to do list. My weekend was pretty low key and chilled. It's been such a busy few months with the house renovation and with it nearly finished now, it feels like we can finally breath and have a rest! Saturday Dexter and I went to the theatre to watch Gangster Granny and Sunday we all went Bowling and then I got a bit of my own 50th birthday party planning done.
Today I am starting the week with this complete dream of a styled shoot. It took place on 2nd May 2021 at Krum in Texas and it features a couple who when they got married had a complete nightmare and ended up with no wedding photos. I'm sure these beautiful images will be a great substitute. The warm tones, the hints of Moroccan influence, the flowers, the field with the truck, Oh my what a treat! Big thanks to April Pinto Photography for the stunning submission.
April the photographer tells us more about the day
We had all seen tidbits of our theme from various weddings but we were dying to pour them all together to create an absolute 100% Moroccan Boho Wedding day vibe! We included succulents, deep jewel tones, airy florals, and dark woods. We chose this couple to model because there had been a catastrophe on the original day of their wedding and didn't receive a single wedding photo. They truly enjoyed reliving their day!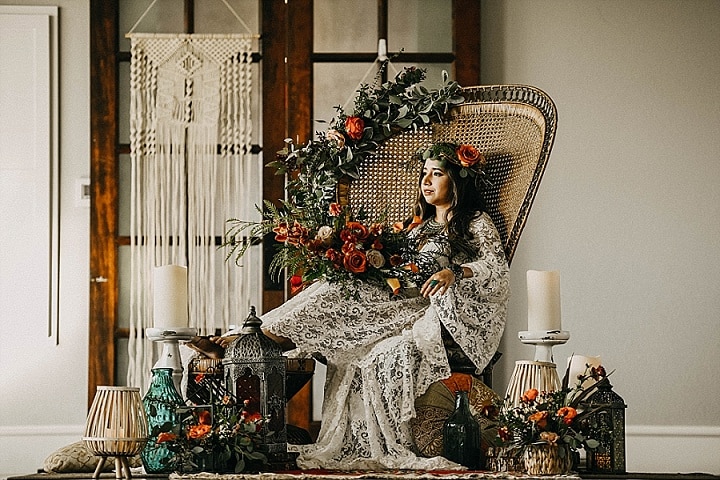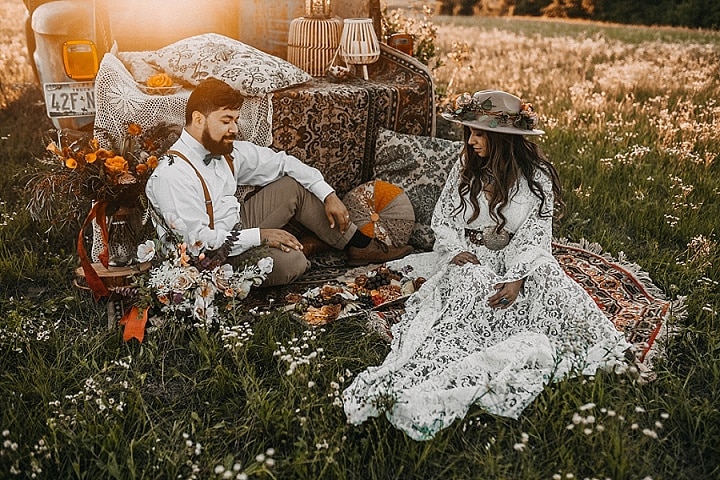 Supplier Shout Outs