Today I am taking you off to North Carolina for this stunner of a shoot. These images look like they have come straight off the pages of a fashion magazine, so stylish and so in keeping with the rustic chic nature of the shoot. The shoot took place on 20th January 2021 at Amazing Graze Barn in Louisburg, North Carolina and was put together by an incredibly talented team of wedding suppliers. I love the tone of the images, the styling, the decor, the whole shoot screams boho!  There are so many amazing ideas if you are looking for a rustic chic wedding, enjoy!
This styled photoshoot turned out to be more than I could have ever imagined. It took a team of so many spectacular vendors to bring this vision to life, and they all surpassed expectations by a long shot!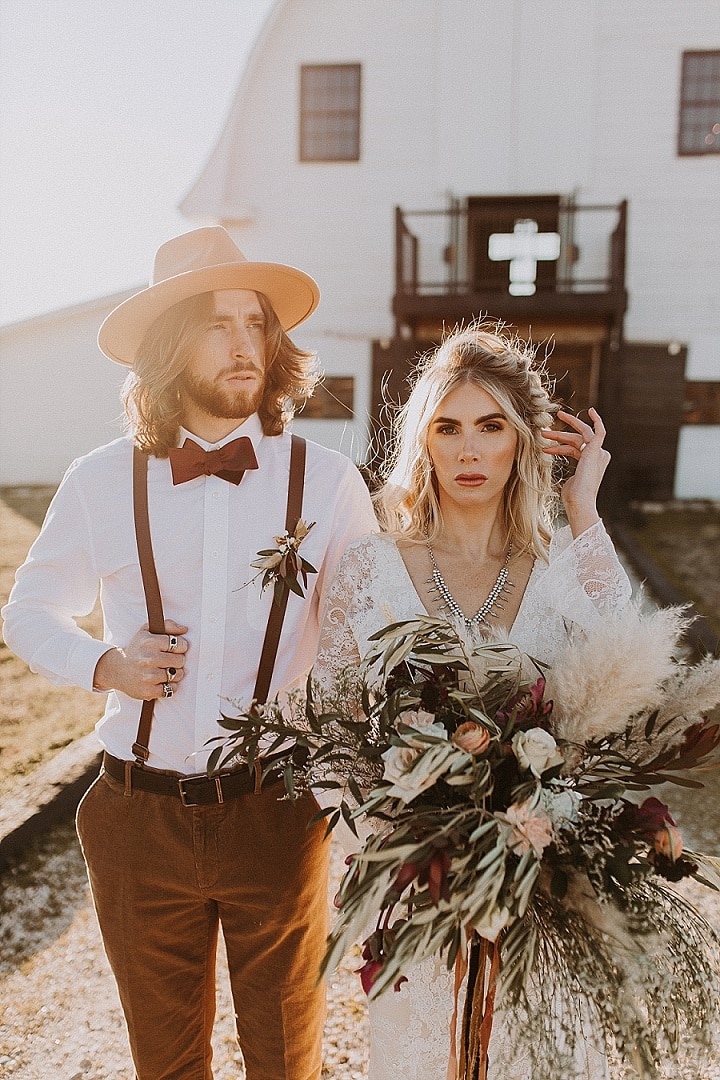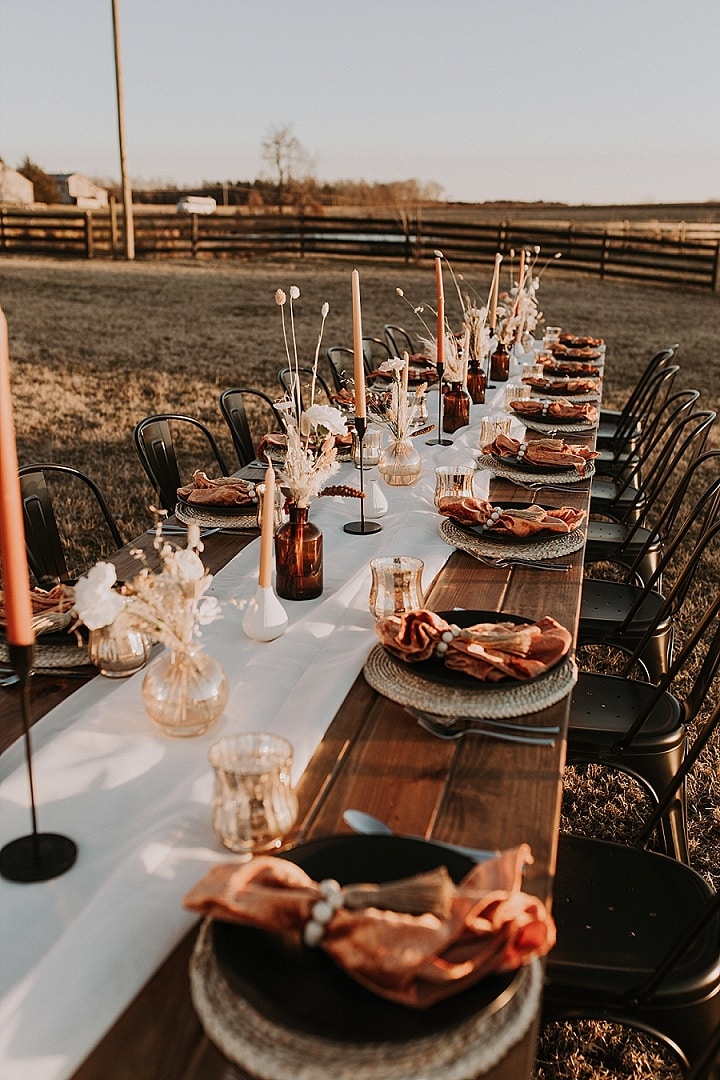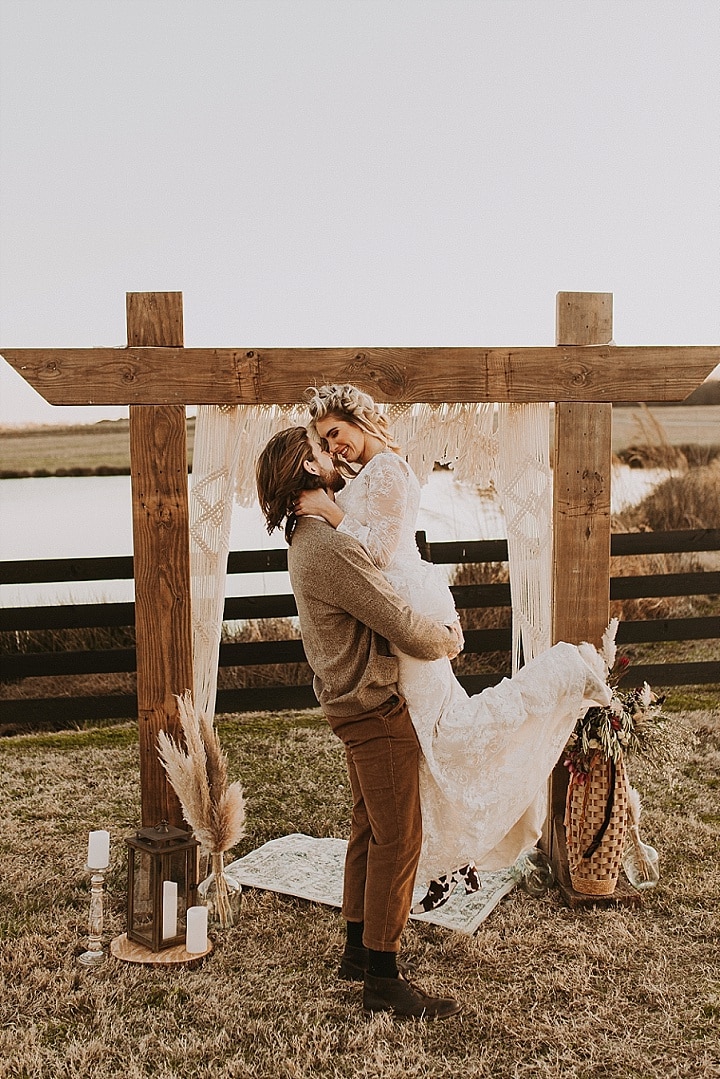 Elizabeth from Wedding Rentals NC tells us more about the shoot
My mother sent me a photo of this venue that displayed a breathtaking glass cross on the side of a rustic barn. It was so unique that I HAD to do a styled shoot at this venue.
I wanted to incorporate boho style with the rustic farmhouse feel. The mashup of cow print boots, a
hanging macrame arbor, pampas grass, and REAL COWS at the farm brought that vision to life.
I wanted to gather a group of vendors and showcase each of their unique talents, and I 100% believe that was accomplished here!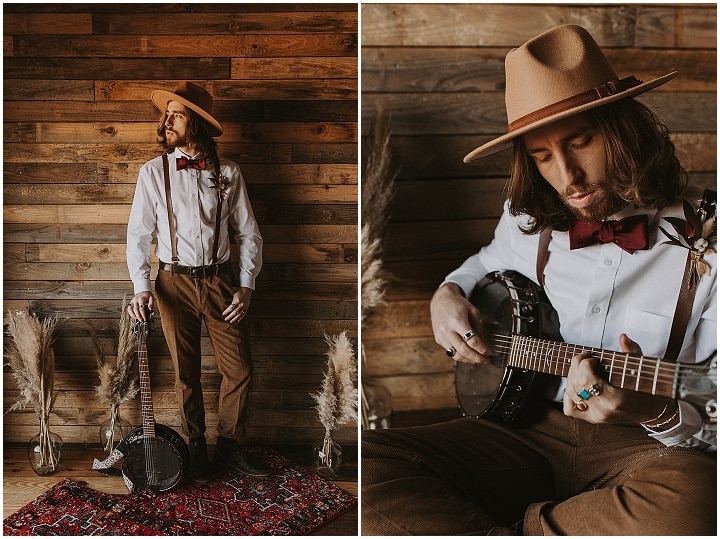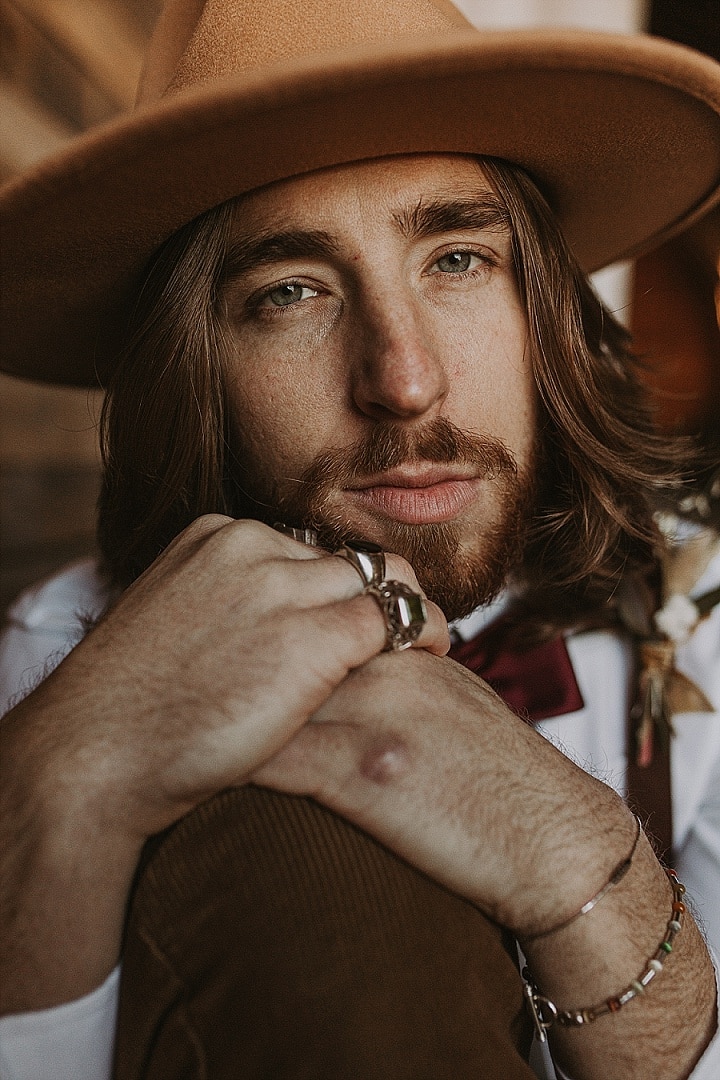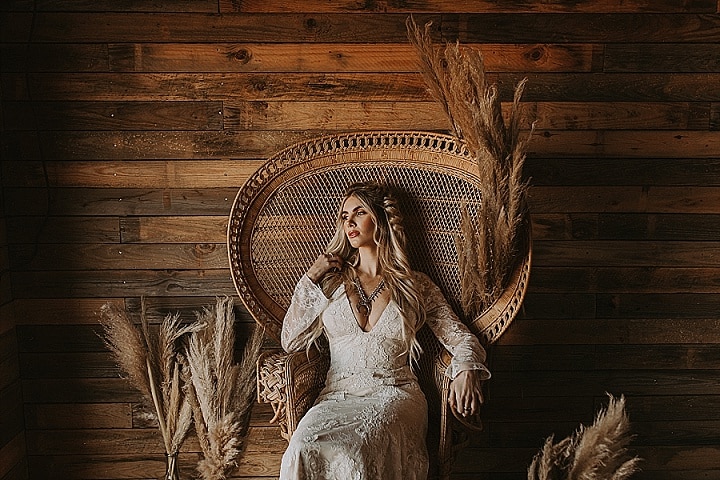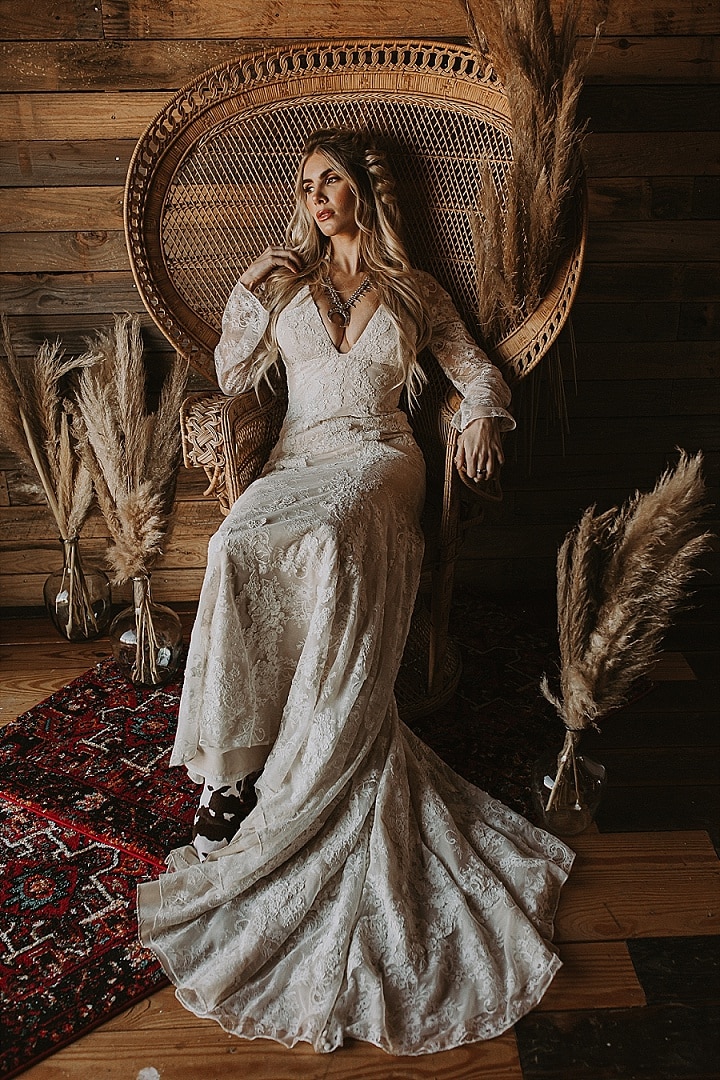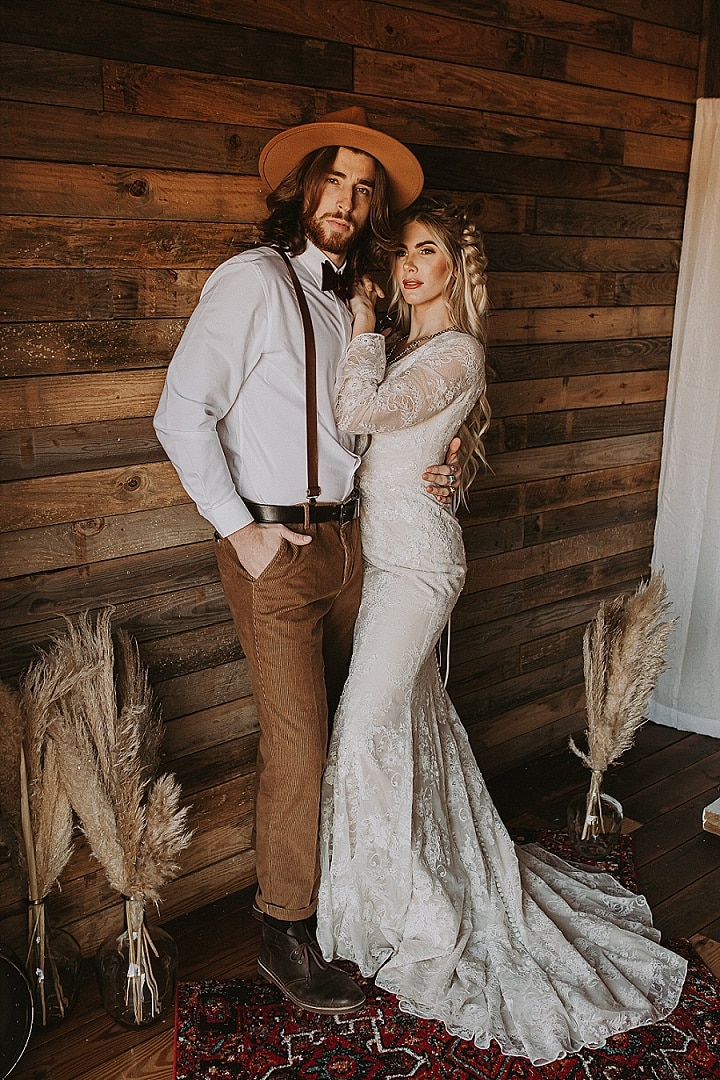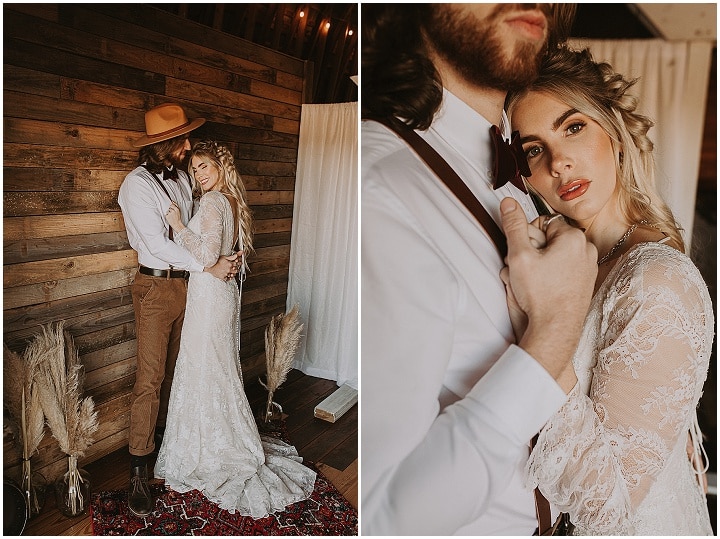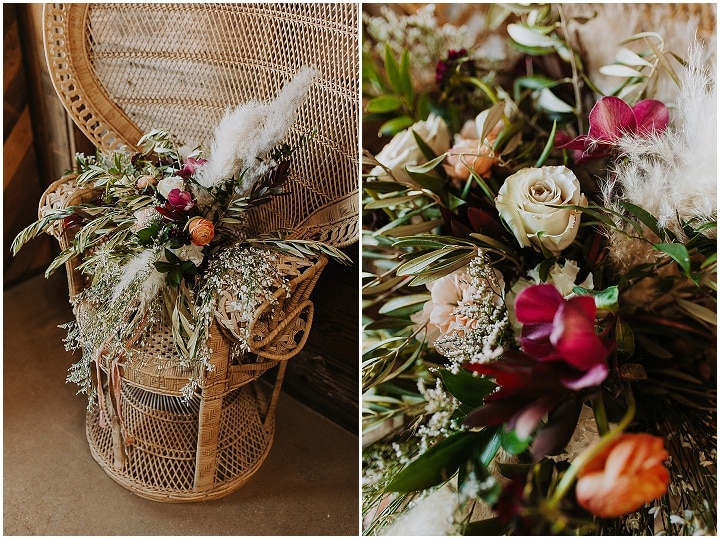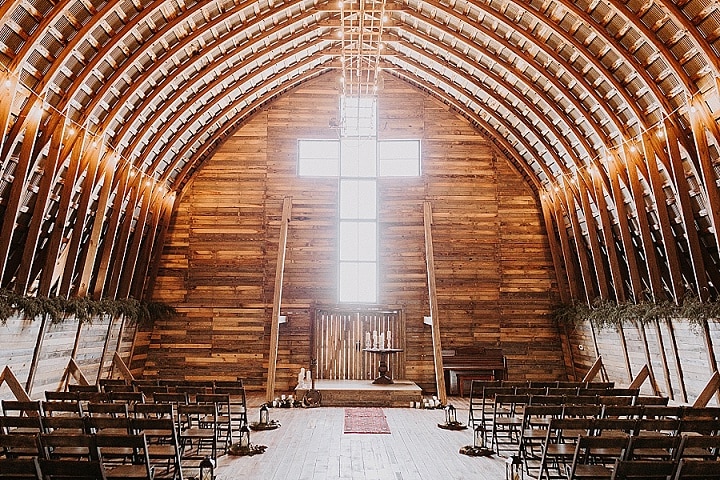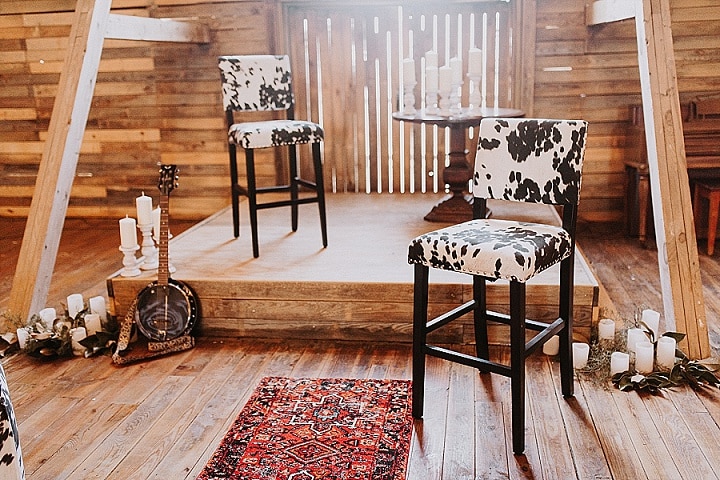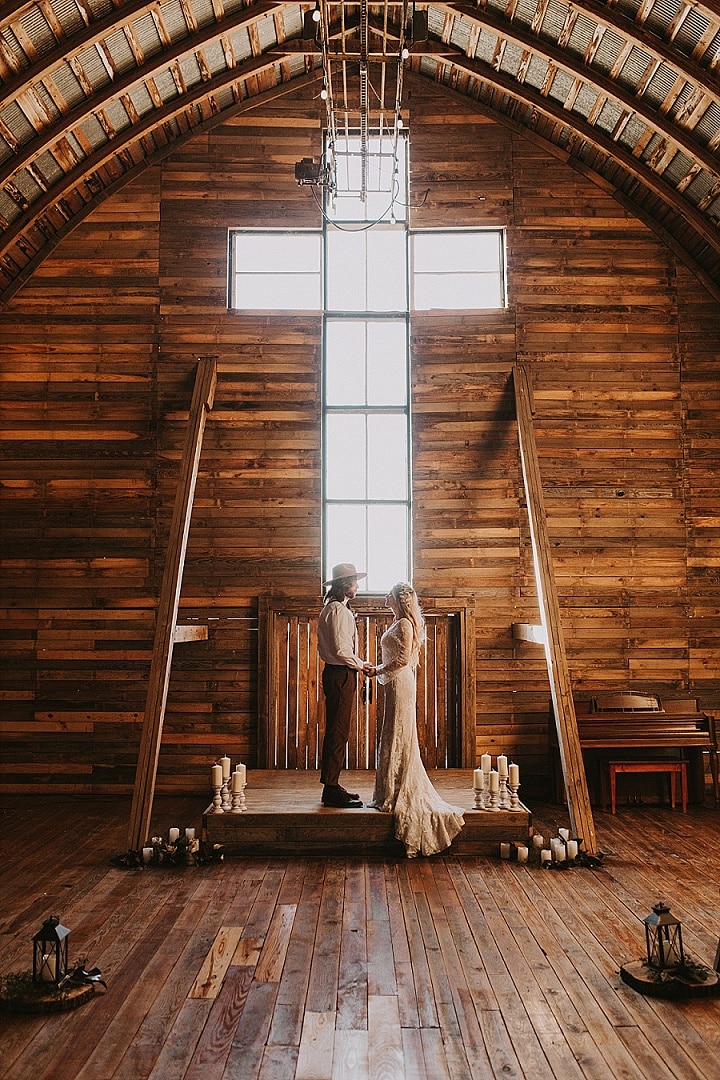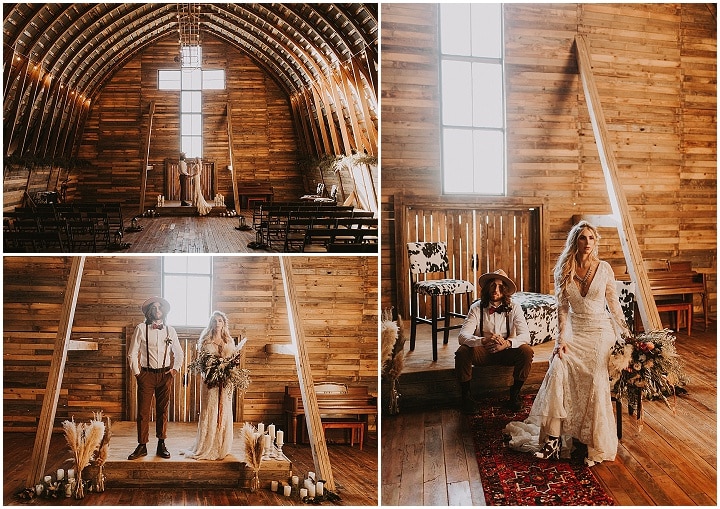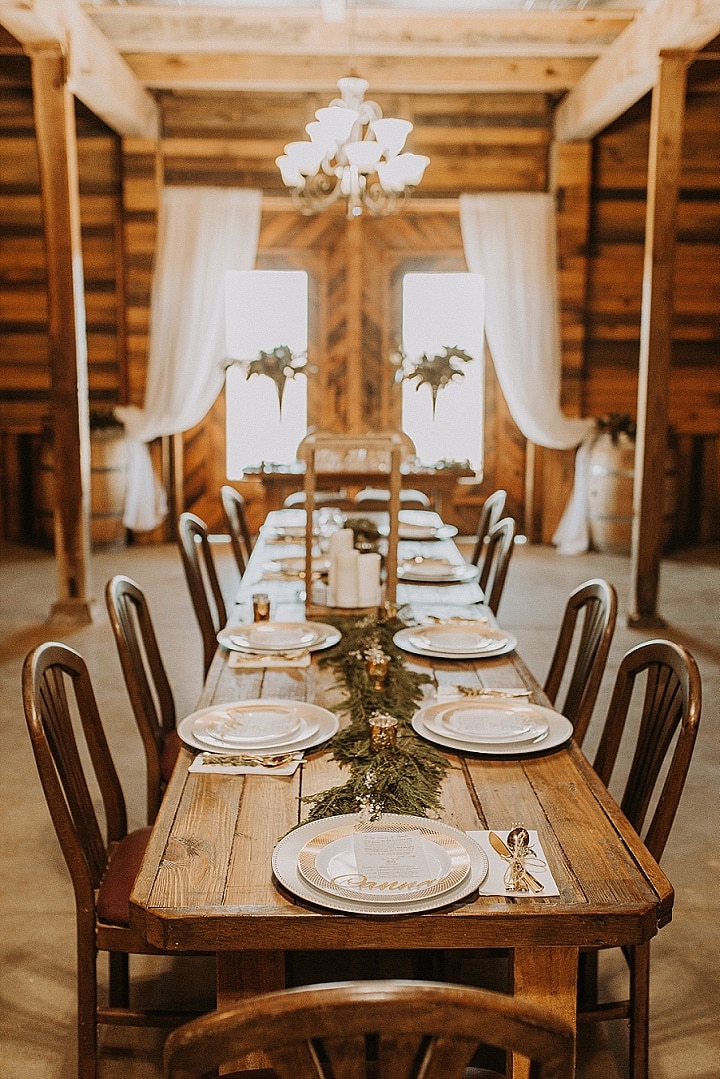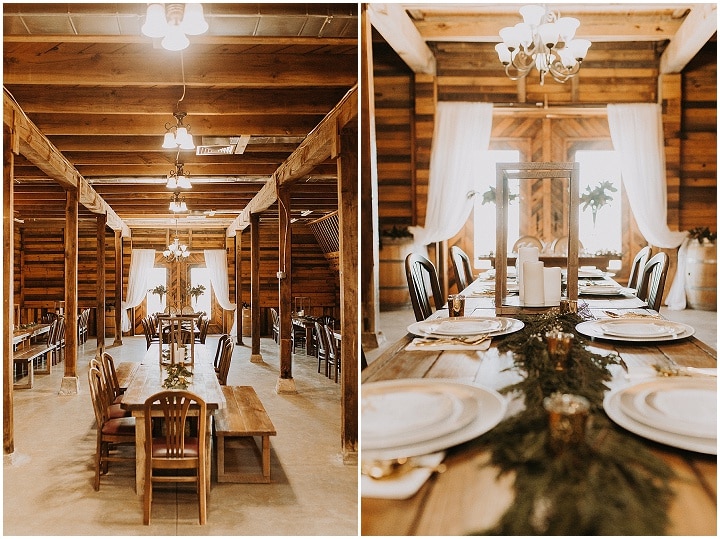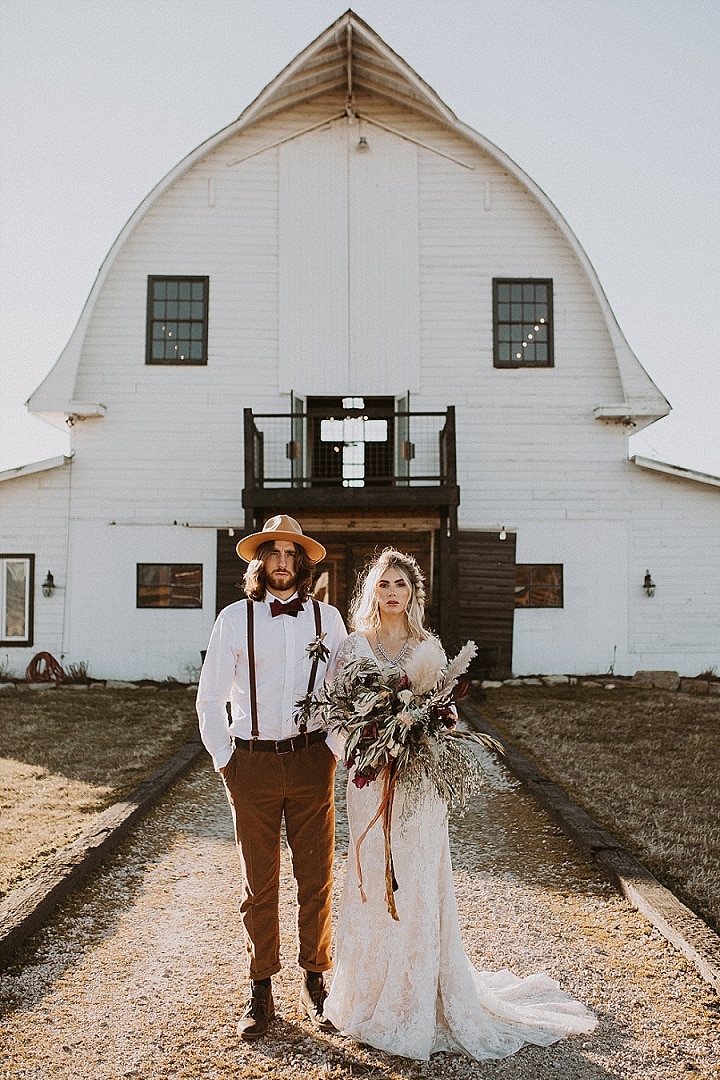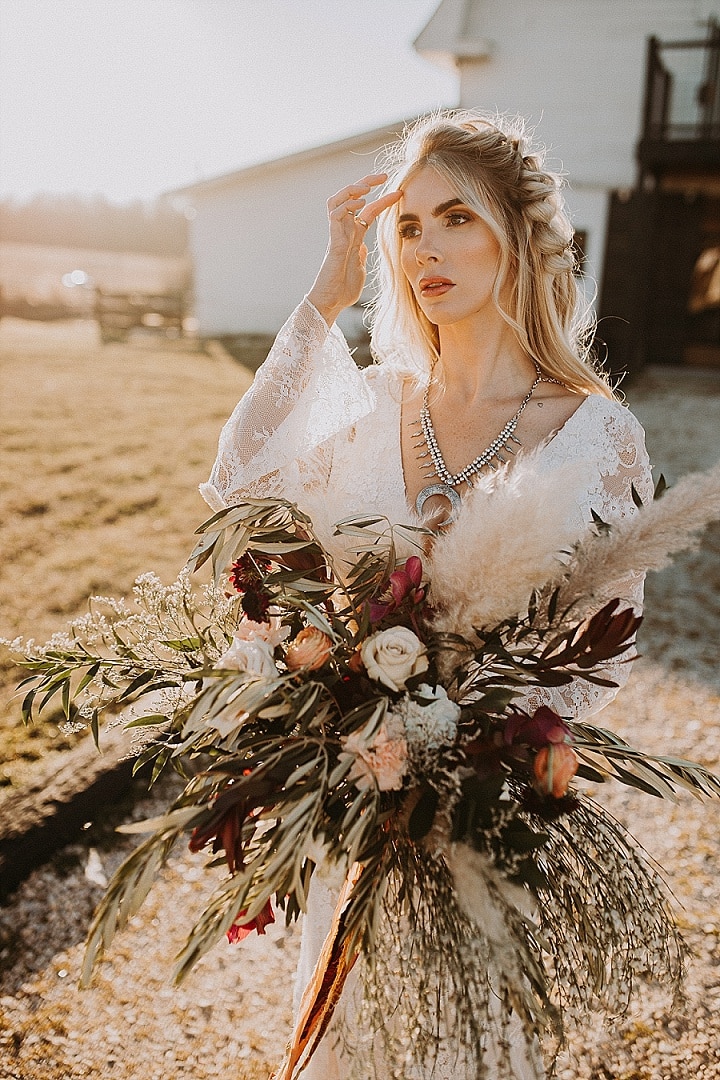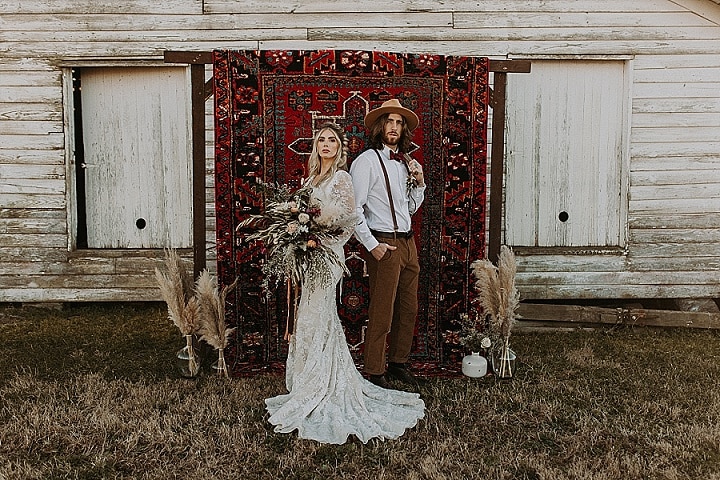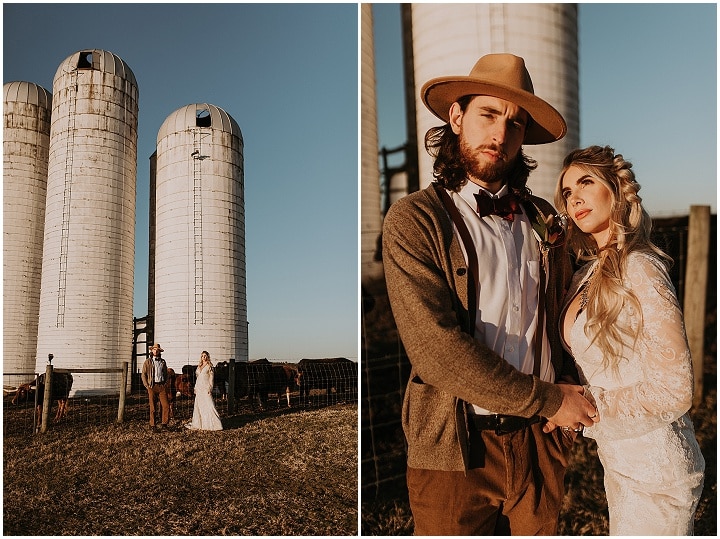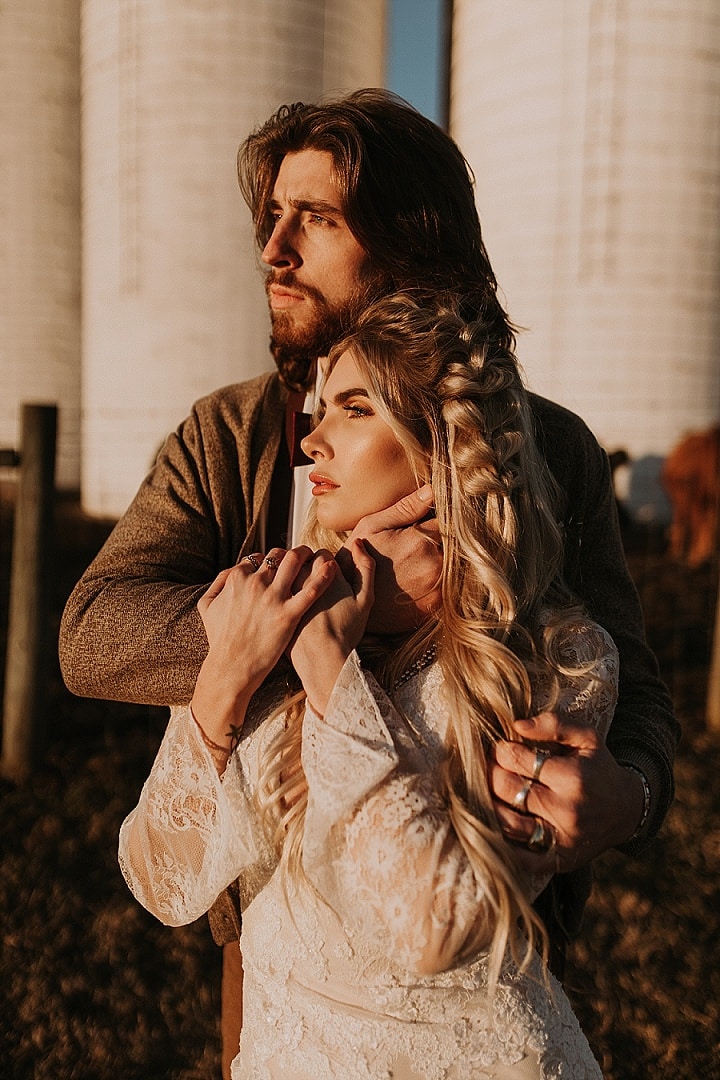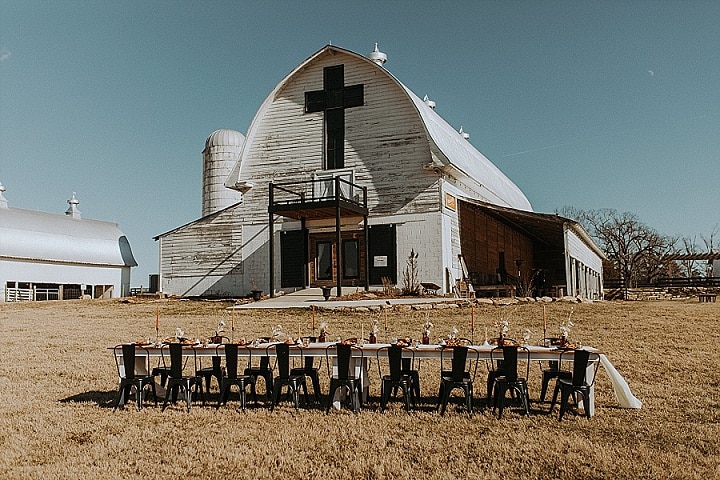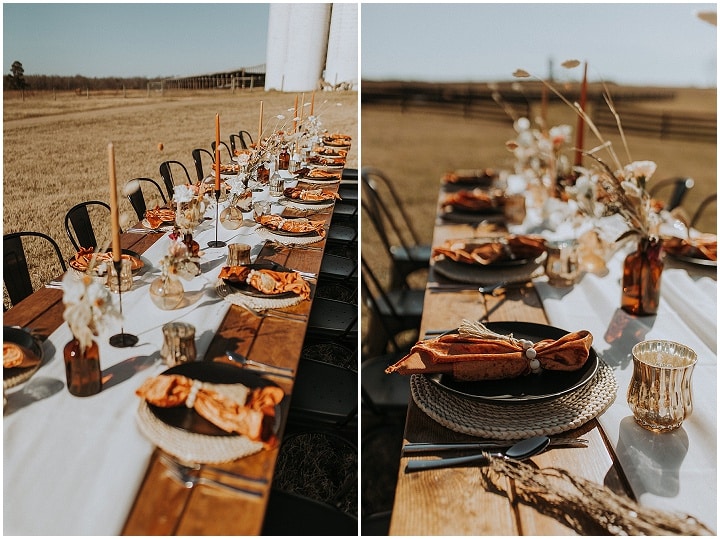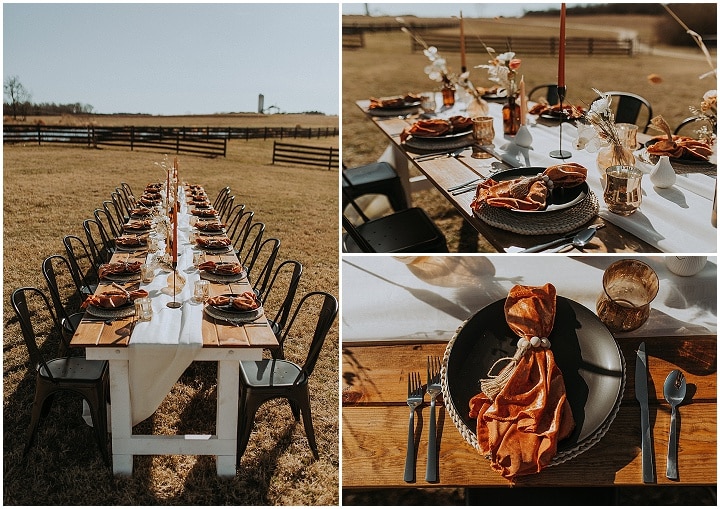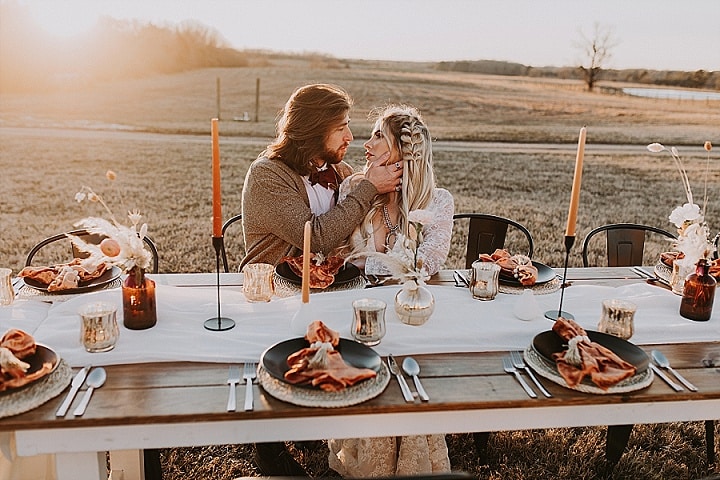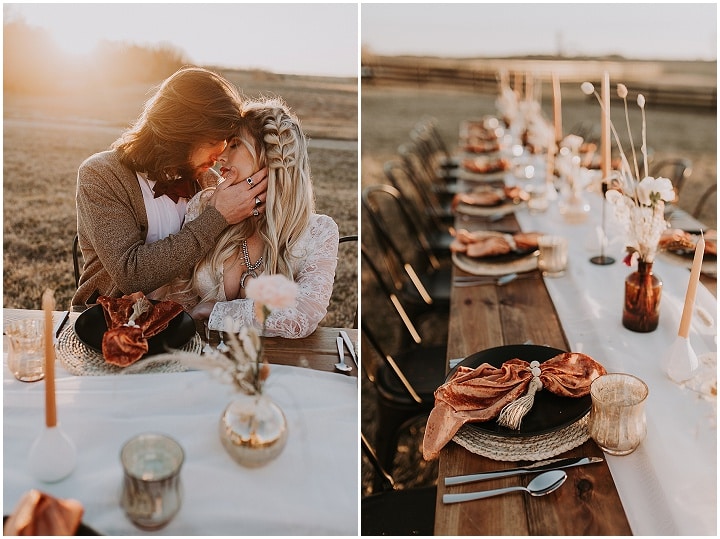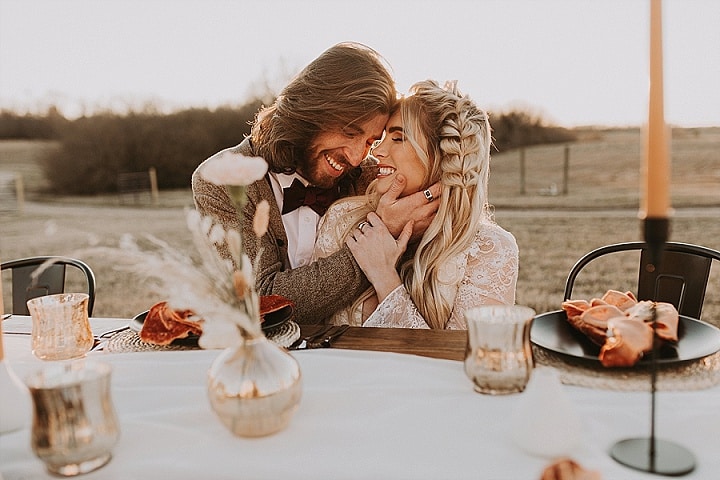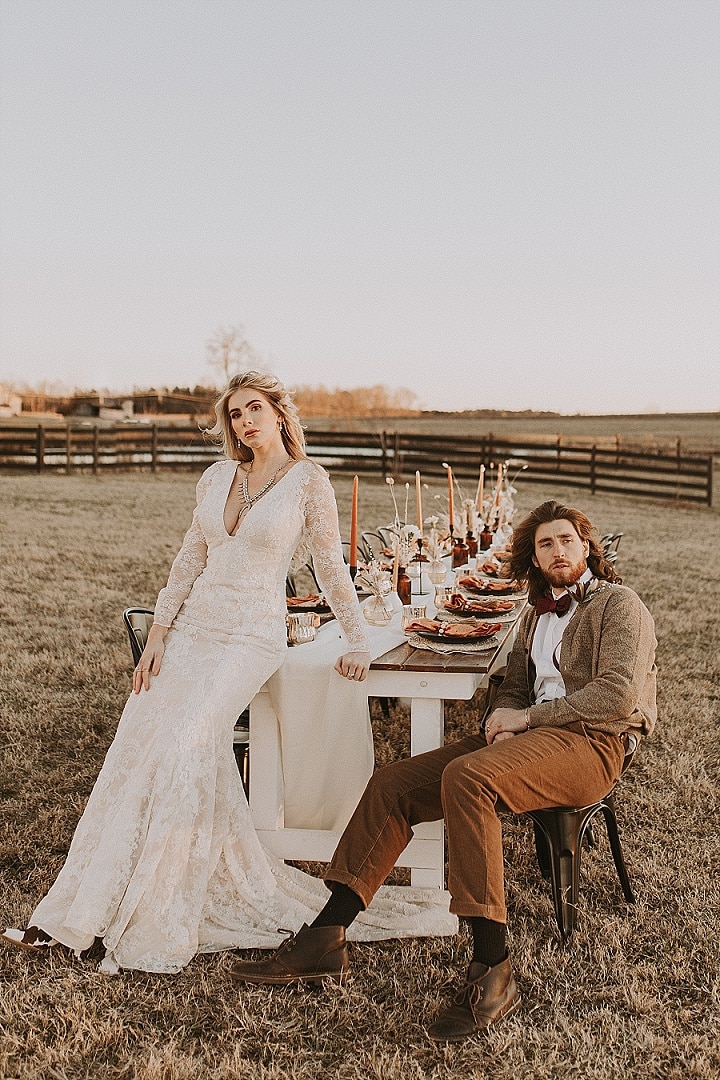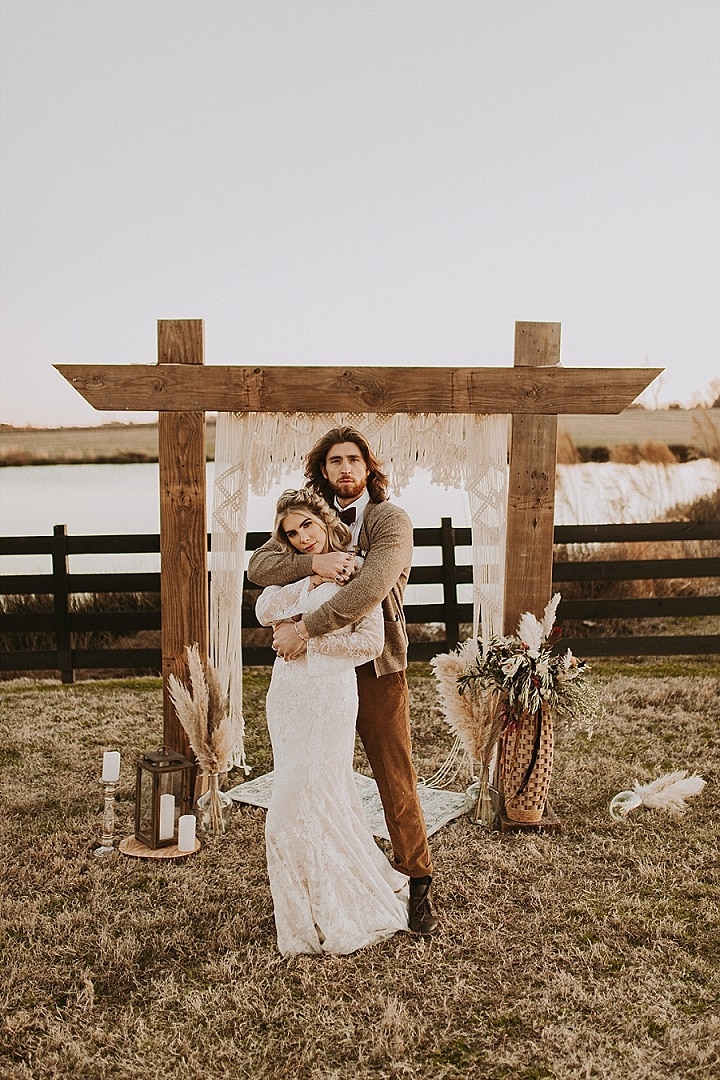 Supplier Shout Outs