Today on the blog we have the perfect outdoor winter wedding inspiration, brought to us by the gorgeously talented Emily Black Photography. The shoot took place at The Old Milking Parlour, a hidden gem of a woodland venue in the rural county of Somerset. This 18th century barn, draped in history and well-known for its local farming, was the core essence of inspiration for Emily and her team. With rough-cut, rustic wood slices, blooms, textures and props, the collaboration soon shaped into an encapsulating, countryside wintry styled shoot that we've fallen in love with. Hope you like it too!
A morsel of inspiration for a wintry, windswept, wedding, embracing nature and the rustic textures that this charming country venue has to offer.
What made you decide to do the shoot?
Lou (the venue owner), had been talking to all of us individually to plan a venue visit. This turned into Laura, from The Rustic Dresser, bringing some of her lovely props, then Oonagh from the The English Florist bringing beautiful autumnal flowers, which then turned into – 'lets do a styled shoot!'. This shoot took place on 1st November, 2017 at The Old Milking Parlour at Cavokay House. This is a fairly new venue set in Somerset. The venue has a beautiful courtyard, woodlands and an 18th century barn to hold the wedding breakfast. Everyone worked on this project with joint effort.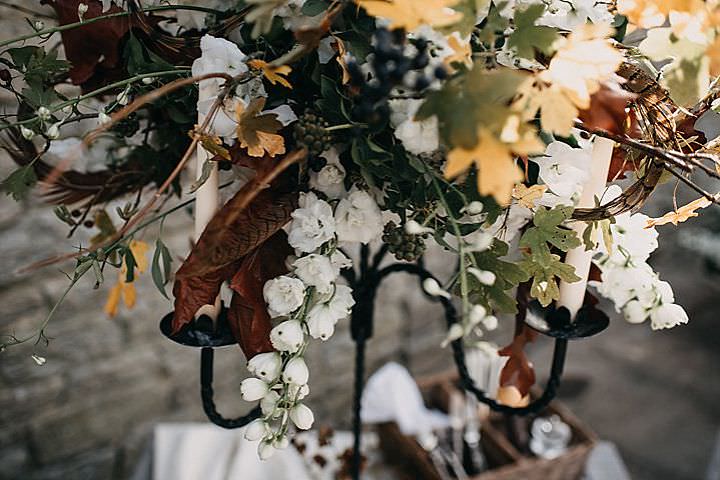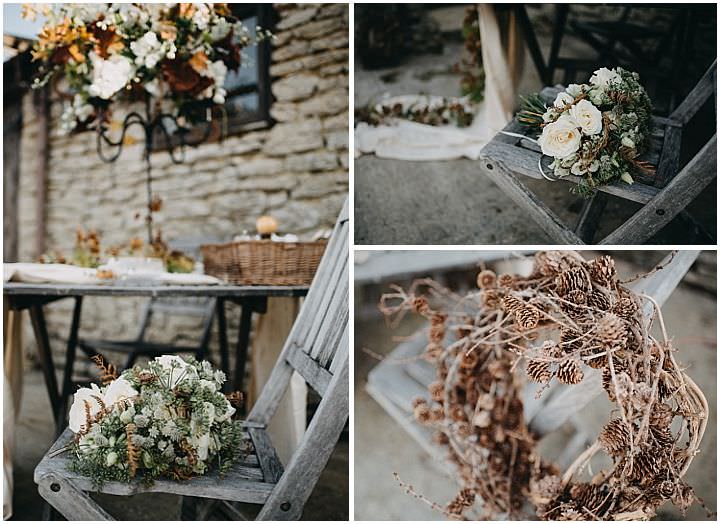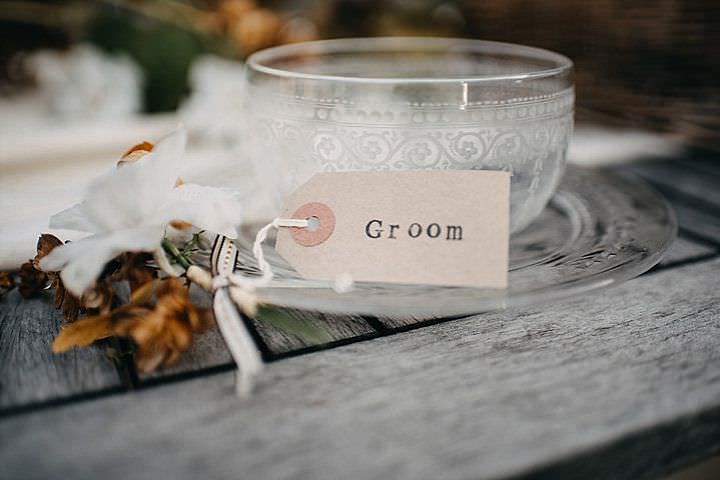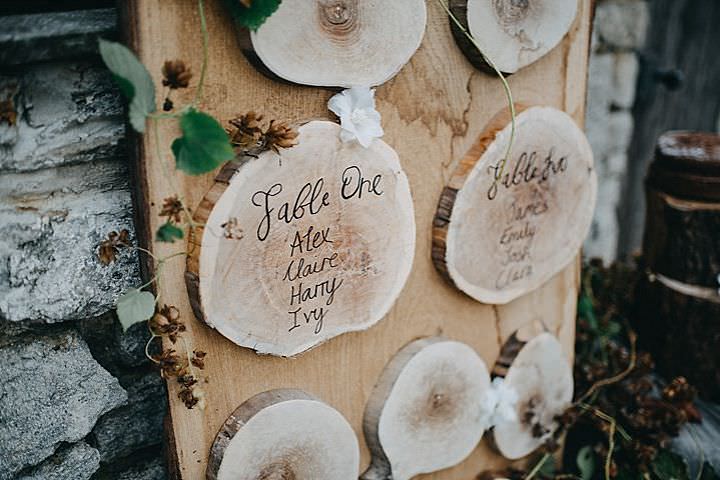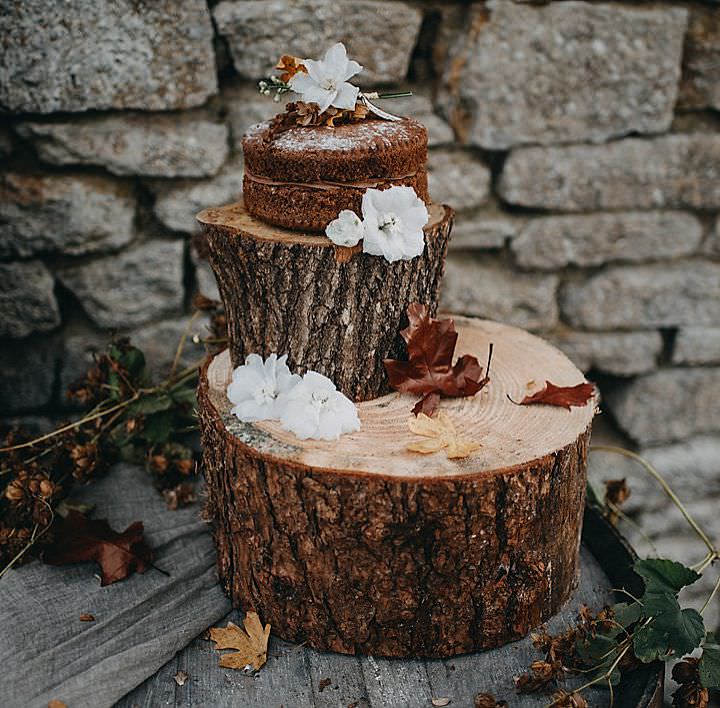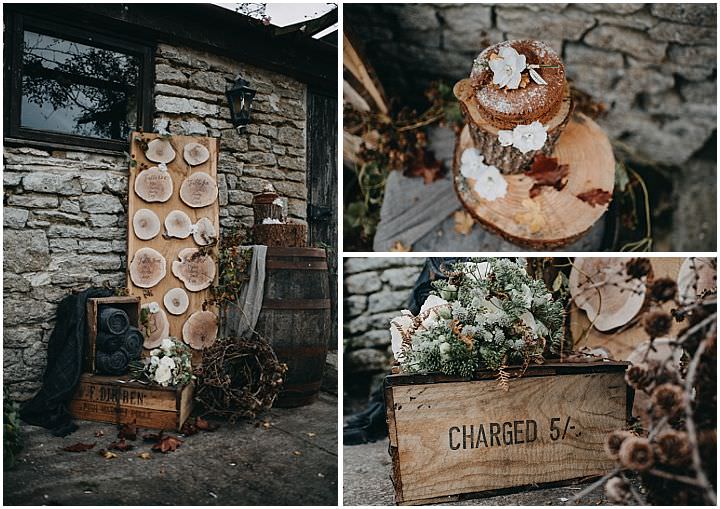 What was your inspiration behind it?
The beautiful 18th century barn combined with this time of year was the inspiration for this shoot. Set in the beautiful Somerset countryside, this venue is embedded into the local farming history, the stone walls, wooden beams and agricultural equipment that adorns the courtyard demands a sympathetic style, but incorporating the modern concept of DIY mix and match wedding décor.
What did you want to get out for the shoot and do you feel you accomplished this?
We wanted to promote this hidden venue and the talent of local suppliers, who often go unnoticed due to their geographical location. Proof that the true meaning of knowing your craft is still alive and kicking in the country towns and villages, it's just not as obvious or easy to find.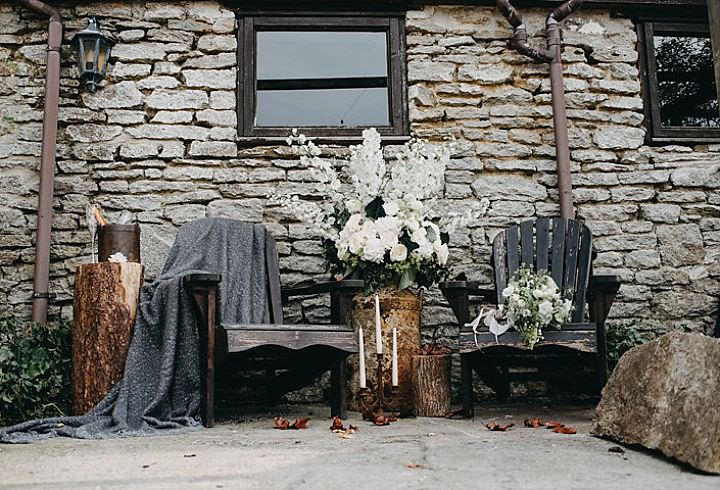 The Team who made the shoot possible
For more information about Emily's work go to:
Emily Black Photography / www.emilyblackphotography.co.uk/blog / FACEBOOK / INSTAGRAM