Happy Friday everyone, I hope you are all well and happy and have had a productive week? Are you feeling festive yet? Have you got your tree up? Normally by now we would have our decorations up, but this year because of the building work on the house we have had to wait a couple more weeks. I am hoping we can get the decorations up next weekend, inside and out. This weekend we are hopefully going ice-skating (weather permitting) and also buying a few more decorations from our favourite Christmas decoration shop. On Sunday we are doing Christmas at Chatsworth, which will be very festive, I can't wait! On with today's wedding and it's the turn of Maria and Sebastian who held their romantic wedding in Sicily, with the most gorgeous flowers and soft, elegant decoration. Big thanks to Simona Parisi of Brilliant Wedding for the lovely submission.
just perfect, pure magic.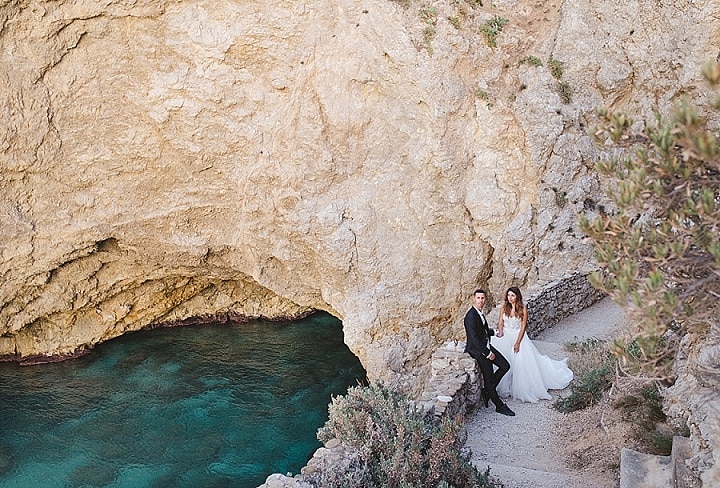 Maria and Sebastian were married on 4th September 2020, with the reception at Baglio Aversa in Sicily. 'We loved the The immense magical atmosphere in nature, the essence of the tradition emanating from the environments and objects, the possibility of having a cozy and intimate space, the helpfulness and kindness of the owner Giovanni. We had 110 guests and it took one year to plan.'
How they met 
We have been together since 2012 and met at work.
The proposal
December 26, on the beach in front of the sea of my childhood. Simple but effective.
How did you allocate your budget
About half for the reception, the other half among flowers, photographer, wedding planner and the dress.
Where did you splurge and where did you save?
Saved on car rental, spent more than expected on flowers.
How did you choose your photographer?
Thanks to his philosophy of photography and his immense ability to capture real moments without resorting to pre-established poses.
The dress 
Majorca Showroom, made-to-measure shoes in a Milanese artisan company
The suit and bridesmaids
Bonini, my bridesmaids have independently chosen their dresses according to their tastes
Theme or colour scheme
Simona our wedding planner helped us to choose a design and concept
Flowers
Roses, hydrangeas and pampas grass
Decoration 
In particular Clouds of flowers on the tables
Wedding cake
Very romantic and with a cake topper which was hand made
Entertainment
We ha a rockabilly band
Who supplied the stationery?
Simona our planner selected a romantic theme with flowers from her little boutique Avec l'amour
Where did you go on your honeymoon?
Tuscany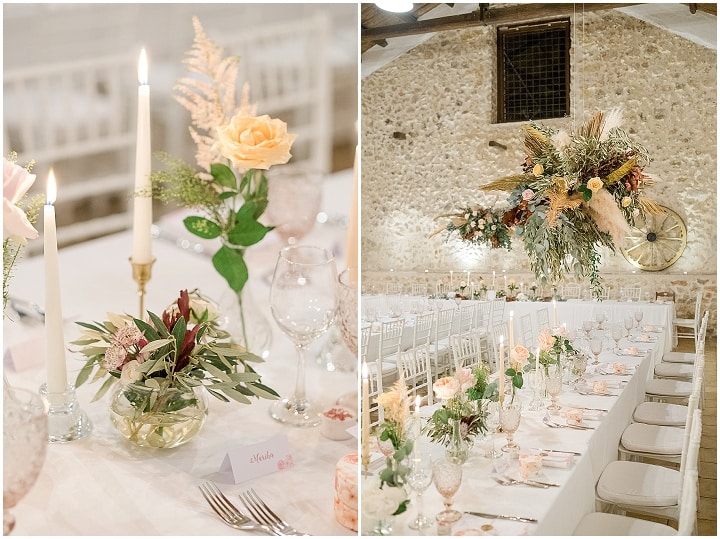 Special moments
The moment you zip your dress and you think 'ok, that's it'. When our eyes met at the end of the aisle, the descent of our entrance into the room with the joy and smiles of our friends and relatives, the fun and engaging dances.
Advice for other couples?
Have fun and enjoy the process and every single moment
Biggest surprise 
The setting up of the flowers and the room was a wonderful surprise. Dreams had taken shape!
Supplier Shout Outs
Wedding Design: Simona Parisi of Brilliant Wedding 
Flowers: Frascati fiori
Venue: Baglio Aversa 
Photographer: Giuseppe Renda 
Stationery: Avec L'amour
Atelier: Majorca Showroom
Candles: Just Tuscany
Cake topper: Le Bianche Margherite