This afternoon I am going to talk to you about Elopements, not any kind of elopements though, we are talking to Sean Oblizalo, from Vows and Peaks about Adventure Elopements. Sean is a self confessed Professional Elopement Ninja, and is an expert in what he does. I have featured his work here and here, so you may already be familiar with his photography. Sean LOVES elopements, he will be your guide not only around the Colorado mountains, but around what to do and the best way to hold your perfect elopement. Sean's photography is second to none, he knows how to capture not only the dramatic and breath taking scenery, but also how to encapsulate the emotion of an elopement and pure joy that such a day can bring. I'm sure you will love Sean's work, so here he is to tell you more about what he does and why he loves elopement photography so much.
Epic Adventure Elopements For The Wild at Heart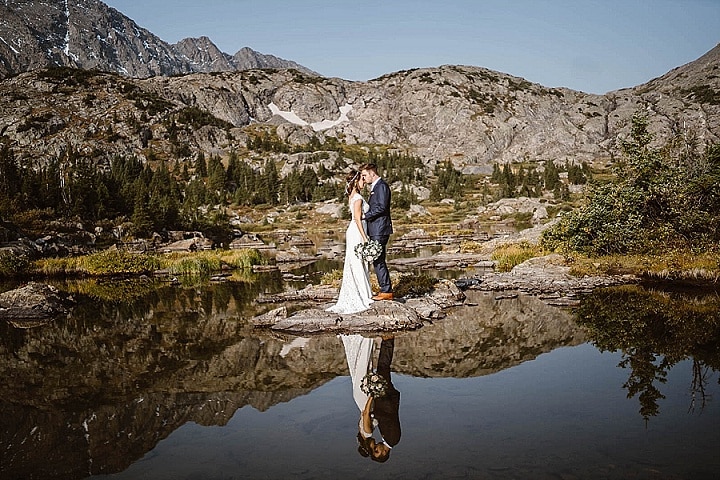 What got you into elopement photography?
I had been applying for landscape photography jobs for years while working in a restaurant, but could never get my foot in the door because I didn't have enough of a social media following.
Then I had an epiphany on my own elopement in Ireland. There we were, my soon-to-be wife and I, standing on the cliffs overlooking a beautiful castle. A literal lightbulb went off above my head and I thought to myself, "Dude, I should be doing this!".
So when we got home, I hit up some of my married friends and asked them if they'd want to meet up to get photos taken in their wedding gear for a portfolio.  We went to numerous places in Colorado and basically threw together a quick website and learned Facebook ads. It was all a whirlwind when I look back on it and the journey hasn't ended! I am constantly adapting new skills in communication, client experience, SEO and all around efficiency in a competitive market.
What are some of your favorite places to capture elopements in Colorado? 
I'm not going to lie. I am super lucky to not only live in one of the most beautiful places but also one of the most popular states for elopements. Colorado really is amazing and I'm super grateful to call it home! You really can't go wrong with anywhere in Colorado but some of my favorite places are in the San Juan mountains. You can explore places like Telluride, Silverton, and Ouray. This area is an adventure junkies playground and one of my favorite places to capture elopements in Colorado! You can check out some of my best places to elope in Colorado here!
What do you think makes your company stand out? 
I really pride myself on being a true adventure elopement photographer. I spend my free time backpacking and hiking, so I knew that those things were important to incorporate when I set out on this journey. I want to work with couples that share the same passion for the outdoors as myself. Hiring a copywriter really helped get my vibe and voice across and the majority of my inquiries are from couples who are down to strap on the boots and hit the trails!
Why should couples book Vows and Peaks for their Colorado elopement?
Because my elopements are super personalized to every couple and are really set up for couples to have stress free bad ass adventures. I personalize every booking to match every couple. The whole goal is for the couple to get off the mountain and look at each other and say, "that's exactly what we were going for!". The day should be a representation of who you are as a couple!
I send over a questionnaire after booking that asks what kind of scenery they enjoy, how many miles they want to hike, what kind of activities they want to include amongst other things. I then send over a customized location list based on their answers and we are rolling! After they choose their location, we go over timelines, vendor suggestions, lodging. It's meant to take all the stress and planning off of the couple so they can kick up their hiking boots and enjoy their time. I take a lot of pride in how personalized every elopement is and my couples enjoy the heck out of it too! You can read more about my Colorado elopement packages here!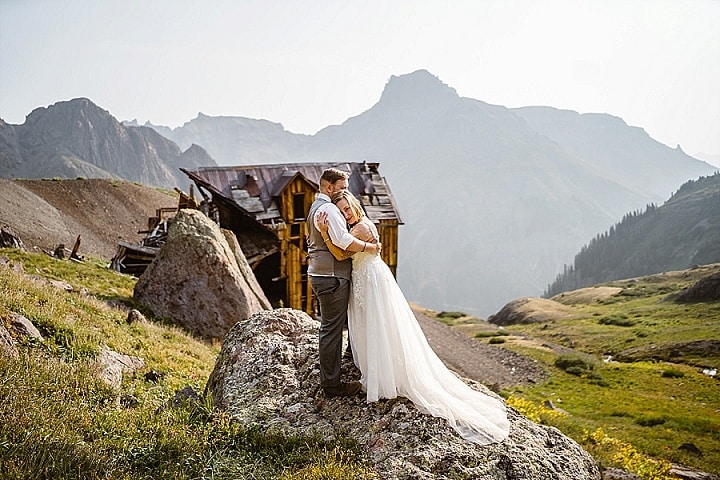 What is your favorite part about being an elopement photographer? 
Honestly, the best part about my job is that it involves my passions. Being in nature and taking photos is what I love doing! You have to be passionate about what are you doing because you never dread getting out of bed to go to work. I wake up for 2am sunrise elopements with the same passion every time and giving couples their dream wedding days is what this job is all about!
You can catch up with Sean over on Instagram
this is a sponsored post