Happy Saturday and welcome to the weekend! I hope you are doing something relaxing and recovering from the first couples of weeks back at work or school – we're definitely feeling the strain here.
Today I have the pleasure of bringing you our weekly edition of Boho Pins, and I have an excellent collection of elopements for you to swoon over! I seem to have managed to select three from one photographer, and Kelly has chosen two from the same location so clearly we know what we like! Personally, I think of elopements as being somewhere wild and free, without constraints or tradition. Kelly, on the other hand, seems to have chosen fun elopements with fantastic photo opportunities! Sums us both up really…. Enjoy!
Image Source via  Priscila Valentina – Horseshoe bend makes an appearance twice in this feature, and judging by this photo you can tell why. What an absolutely breathtaking location for an elopement.
Image Source via Janneke Storm –  Vegas has to be the most popular place to elope, but this couple have taken a Vegas Elopement to another level!
Image Source via Kim Payant – One of the best things about eloping is the photo opportunities you get. No mess, no fuss, just the couple, a photographer and loads of time to make amazing photo memories
Image Source via  Jordan Voth – My 2nd pick from Horseshoe Bend and looking at this view you can see why, WOW!
Image Source via  Lynne Kennedy Photography – The Isle of Skye is another amazing location for an Elopement, look at that view!
Image Source via Kitchener Photography – This happens to be the first of three of my choices by the King and Queen of stunning rural elopements photography, the Kitcheners. Why stick to the beaten track?
Image Source via Benj Haisch – An affordable dress from Free People, walking boots and a bride looking so Boho-Glam I think she could teach us a thing or two!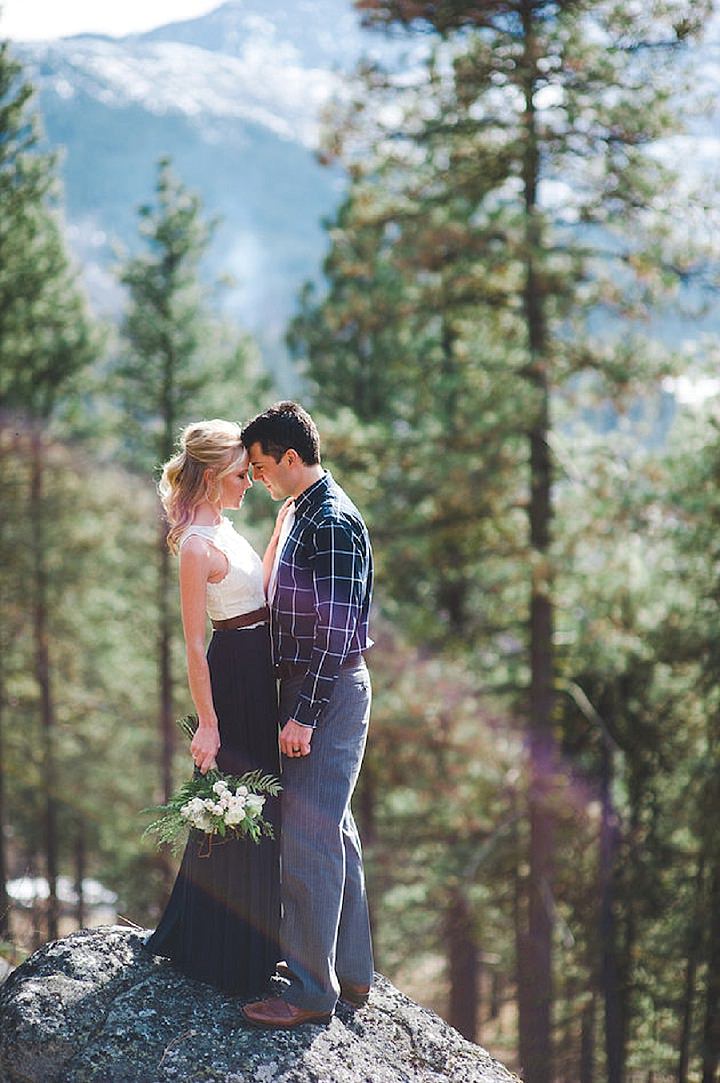 Image Source via Tonie Christine – The best thing about it just being the two of you? No pressure to do a 'white' wedding. Wear whatever the hell you want!
My second choice from the Kitcheners – this time an atmospheric elopement in Iceland. There's no need to worry about guest logistics so jet off somewhere new!
And finally from The Kitcheners, this epitomizes elopement to me. Somewhere wild, just the two of you giving your promise to each other, with only the wind as witness.