I have a real treat for you today. If you are currently looking for some design inspiration then this styled shoot is just what you need! The shoot was sent in to me by Jodie at Sami Tipi, who worked with a large group of super talented wedding suppliers to bring you this bright, bold and contemporary tipi wedding styled shoot. The shoot took place on 4th October 2019 at Cattows Farm, Heather in Leicestershire. They have brought in neon signage and lighting and mixed it with bright, bold and colourful textiles and flowers. The mix of nature against the modern decor works perfectly. I just love the burst of colours, the wire boxes and the amazing cakes, oh and the grazing tables. Pure wedding perfection!
A modern and colourful tipi wedding with bespoke neon flex lighting installations for the trendy bride to be. Statement, brightly coloured florals, contemporary white signage and the grazing table of dreams.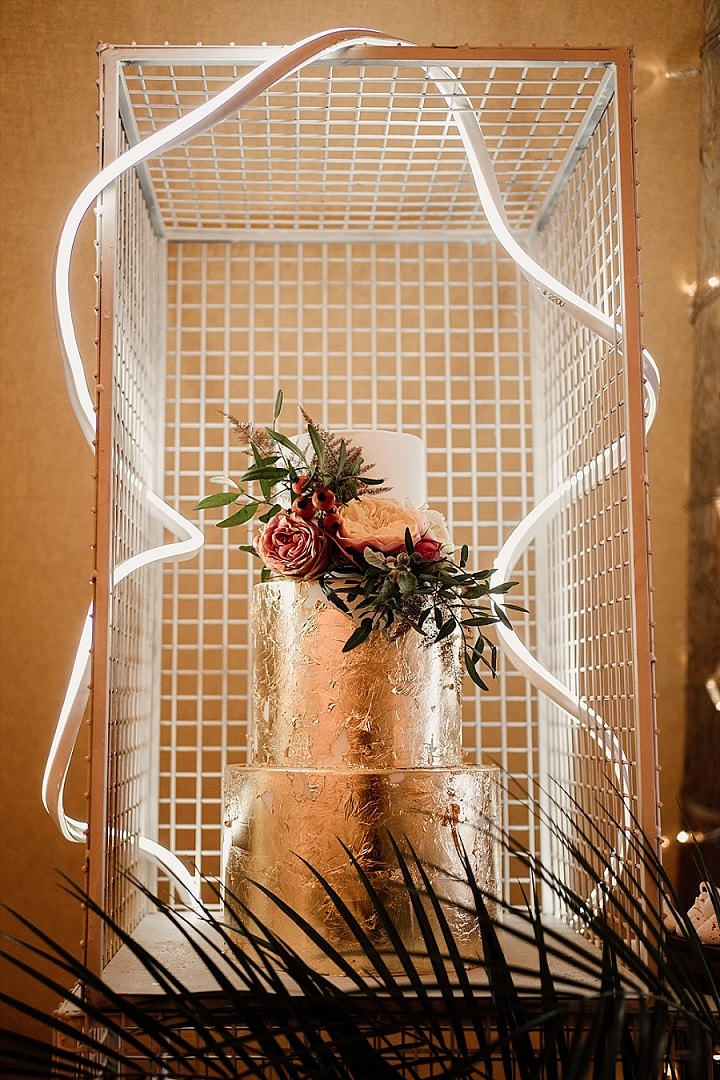 Jodie tells us more about the shoot
Every year a large group of creatives come together to collaborate on a tipi styled shoot at this particular venue. Each year we try and create something inspirational and new and this year was no exception. We went for a brightly coloured palette and chose tones that would work well in a tipi setting. There is a particular ambience that is created at every tipi wedding and we wanted our design to complement it and make it even more magical whilst being both modern and super trendy.
With neon signage & industrial mesh decor being such a huge trend at the moment, we wanted to tap into the interest surrounding this trend but also create something new and inspirational that potential clients could draw ideas from for their own wedding. We chose to use flexible neon lighting strips in a creative and original way and threaded these through bespoke mesh box centrepieces and a long greenery garland on the top table. We topped these centrepieces with brightly coloured flowers and dark greenery to create something fresh, colourful and inspiring on the tables that would become a real talking point with guests and allow the tipi to glow as the evening hours approach. We also did a similar design for the cake table to create a real feature out of the largest cake and kept to a simple gold and white design.
We used three bright colours – pink, orange & yellow for the napkins, table decor and flowers to create warmth and depth and tried to keep the signage & table stationery simple to contrast this. We also chose complementary colours for the food on the grazing table to match the design of the tipi styling. We predict grazing tables to be super popular in 2020!
We wanted to create something new and inspiring that had never been done before with an edgy and colourful design and i think we certainly did that!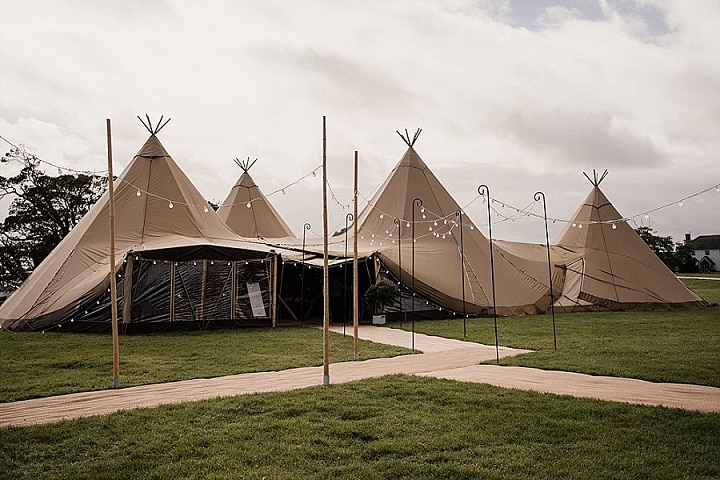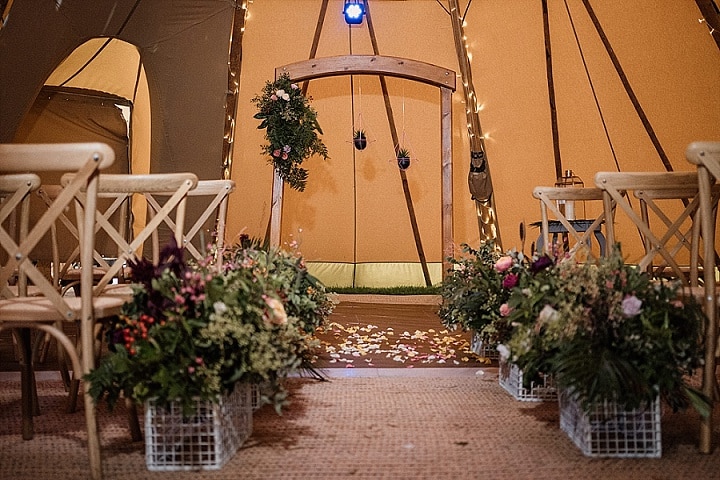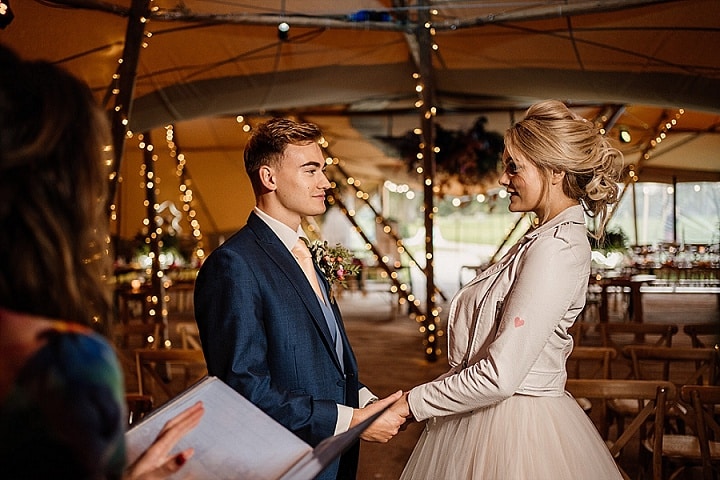 Suppliers who made the shoot possible