Happy Friday everyone and how are you all? How has your week been? Mine has been sllllllloooow! Not sure why but I sure am glad it's the weekend even if it is forecast for rain! I'm sure I speak for everyone else in the UK when I say that Monday can't come soon enough! 17th May, when we can go in people's houses again, eat indoors, go to playcentres, the cinema and other wonderful places that we have all missed SO MUCH!! So let's all be thankful that life will start to look a bit more 'normal!' Anyway, on with the last wedding of the week and it's the turn of Madison and Ben were married on 1st February 2020 in Lutz, Florida. This wedding is rather special as the groom is the photographer's brother! How cute is that! The whole day is super personal and is filled with some super stylish details and decor. Big thanks to Paisley Sunshine Photography for sharing this glorious day with us.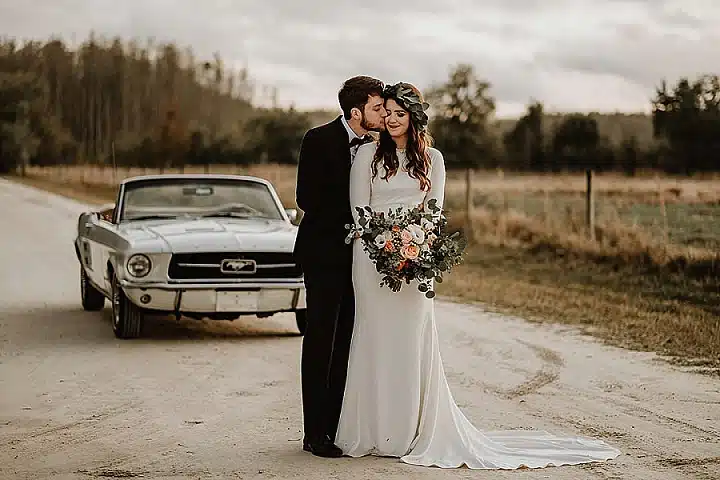 Rychelle from Paisley Sunshine Photography tells us more
This boho wedding all started about three years ago when Madi came into our family's lives. We all knew she was a keeper when Ben started bringing her to Mom's house. The two of them together were just plain fun. As they continued to date, things began to get a little more serious.
One evening, we got a call from Ben. Now we had heard the rumors, that an engagement might be in the planning, but when Ben declared it to us over the phone, we were ecstatic. Together, with Ben, we had the opportunity to plan, design, and setup an amazing surprise proposal. Despite a very rainy morning in July, it was an unforgettable moment for all of us.
What could be better than a spectacular boho Tampa wedding to proceed such an epic proposal? Madi did such a great job at styling her boho wedding. For photographers, she made it a visual dream come true. From the eucalyptus crown created by Madi herself, the gorgeous vintage style dress, the killer venue with beautiful landscapes and the perfect library, to the "get-away" mustang provided by Madi's father, nothing was missed.
Who would have thought that we would have the opportunity to photograph Aaron's brother's wedding. Many people would have opted out to be in the wedding, but Aaron couldn't have felt more connected than for us to use our creativity to capture such a monumental day. We will never regret the choice we made to do so.
As the morning sun fought to break through the clouds, the rainy days continued to confront us just as it did for their proposal. Ben and Madi had wisely made the choice to provide a tent for everyone in case the rain persisted, but to everyone's surprise, the ceremony was able to be performed amidst the glorious, tall pines. And to top it off, the sun finally showed itself near the end of the ceremony. After a beautiful ceremony, their portraits couldn't have turned out any better. The clouds in the distance provided texture in the sky and the old, well kept mustang added character to the dirt road for Ben and Madi's photos.
So here's to Ben and Madi. With long life, may they be satisfied in our God and the fruit of committing their marriage to honor him.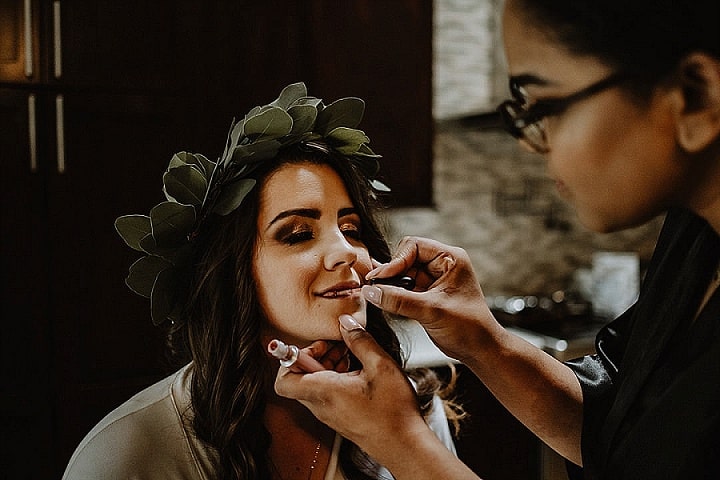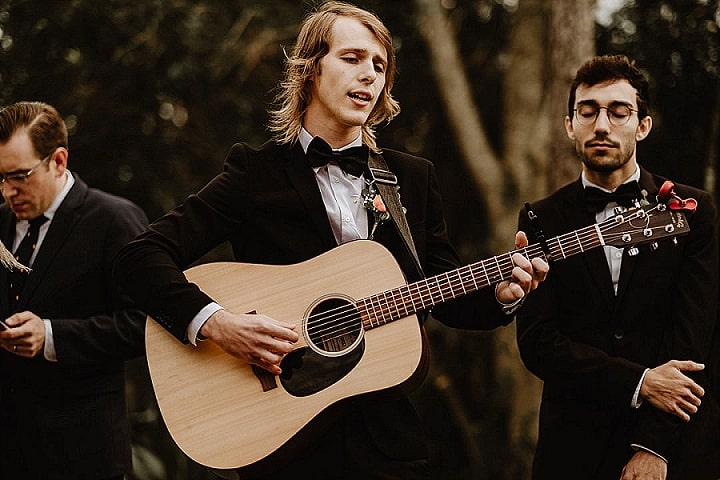 Supplier Shout Outs
For more information on Paisley Sunshine Photography go to