Happy Monday you lovely people, I hope you are well and happy and have had a wonderful weekend. Ours was pretty chilled, good food, walks in the countryside, meeting up with friends and family, now back to it and a really busy week ahead. Nik starts a new job today, so it's all change in our household, very exciting! To start the week I have this gorgeous LGBTQ+ styled shoot. A retro inspired 70s theamed shoot, full of warm tones, a palate of terracotta and the most gorgeous decoration. The shoot took place on 11th April 20121 in Huntsville, Alabama, and features two beautiful brides, showing that inclusively is high on the list for wedding venders these days.  Big thanks to The Rose Reflective and her team of superb wedding suppliers for creating such a warm, authentic stylish shoot.
Milly from The Rose Reflective tells us about the shoot
Cole & Ella are a real life couple who participated in our 60's/70's boho grunge retro inspired styled shoot . Each bride chose from our wardrobe options which items they felt showcase their personality best. Everyone was looking and feeling their more stunning in a totally bad ass way! All the warm tones and orange glows had us reminiscing vintage photography but also just exudes the warmth of love. We wanted to celebrate ALL love while aesthetically taking a new look at vintage whimsical styles. All the vendors in this styled shoot are not only LGBTQ+ inclusive but also active allies advocating that all love is equal. This shoot is unapologetically letting it know that we celebrate all couples in their most authentic way and that's pretty dope.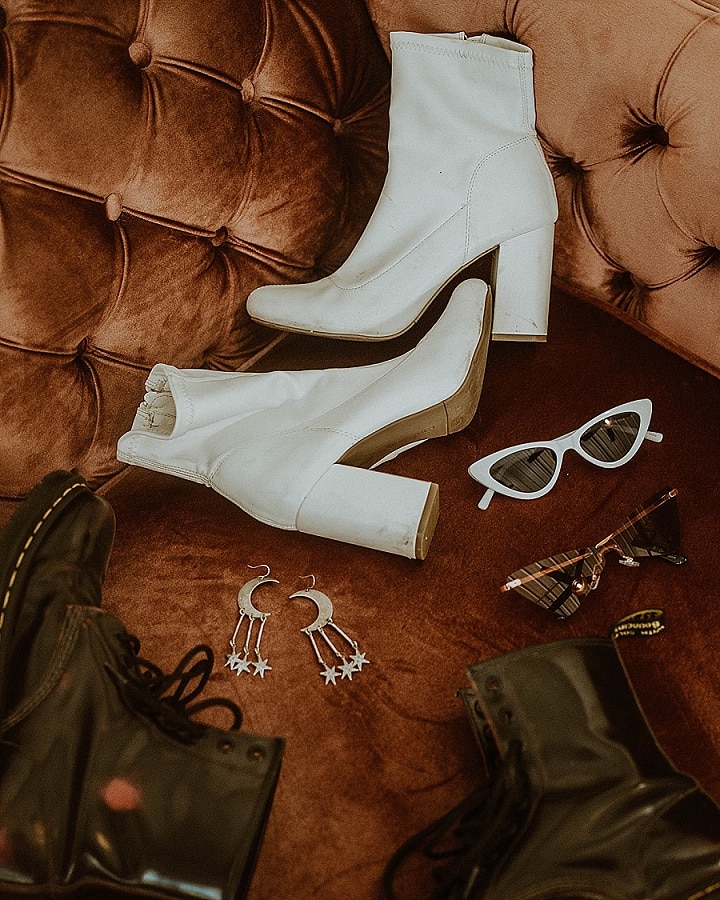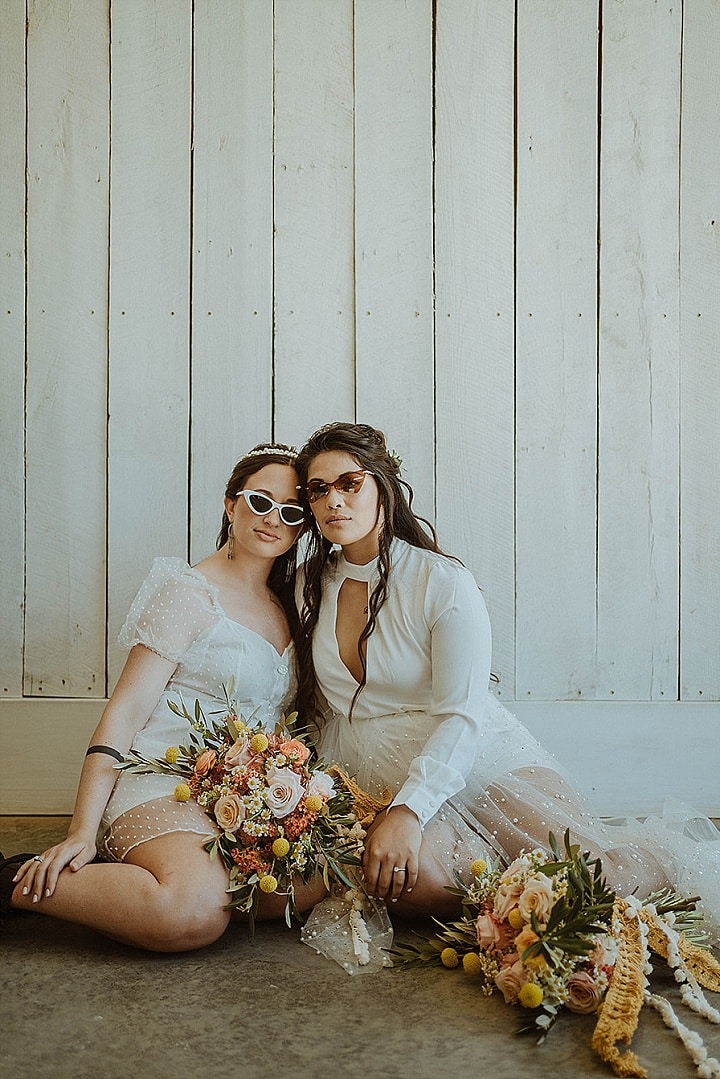 Supplier Shout Outs