I have a real treat for you today with this gorgeous styled shoot. If you have had to change your wedding plans lately, then your thoughts might now be on an elopement once the travel ban has been lifted. If this is an option to you then this shoot is just for you. Mixed with some super cool 70's styling this bohemian loving wedding set up is just amazing. What I love about the shoot is not only the amazing decor but the love and warmth between the couple. Deep and Jeanine got to re live their wedding in super stylish fashion, surrounded with the most amazing retro detailing, 2 wedding looks and a wonderful VW camper. The shoot took place in Miami, Florida in January of this month, and was curated by Laura Memory Photography & Videography and a wonderful team of suppliers. I'm sure you will agree the results are wonderful.
Bohemian 70's Elopement
Laura the photographer tells us more about the shoot 
This gorgeous Miami 70's styled elopement with a real couple was a dream to plan. Deep and Jeanine met at a bar that Deep was working in and they fell in love talking about their hopes, dreams, travels, and family over cocktails. They moved to be in the same city and have been supporting each other through job changes and future goals ever since. Jeanine was so excited to relive their wedding day! She got to wear two different wedding dresses, rock her stunning afro, and twirl around with her love. The Curtis Mansion's Spanish style and textured terracotta walls was the perfect backdrop for our warm and retro details. I loved the record player and all their records, globes, colourful pillows and rugs, vintage luggage, dream catchers, macramé, and orange and pink candles. Their sweet heart table was perfect with their vintage orange plates and gold rimmed glasses, agate and succulent place settings, incredible dessert and cake spread, and vintage bar (in honour of how they met). My favourite was the retro VW bus! This whole day really felt like we were transported back to the 1970's!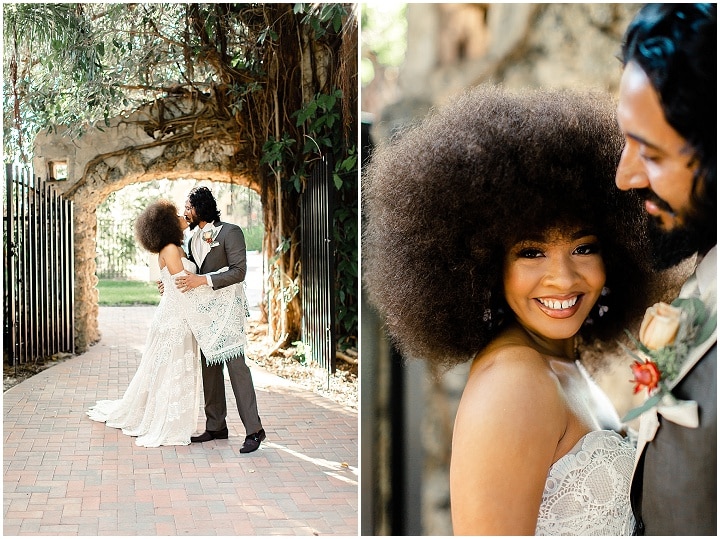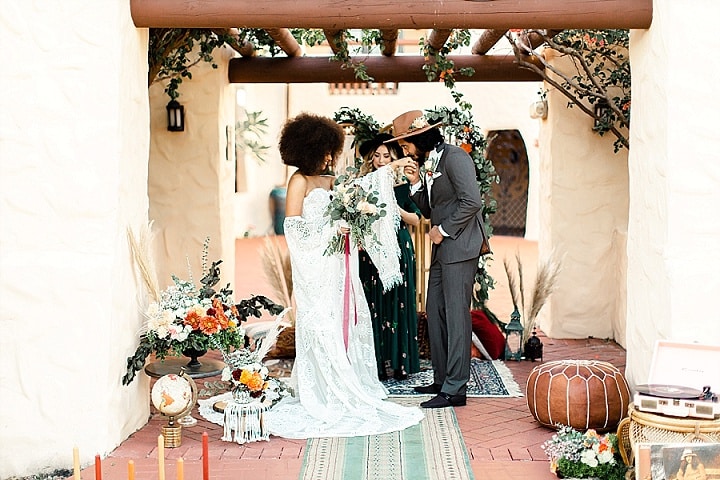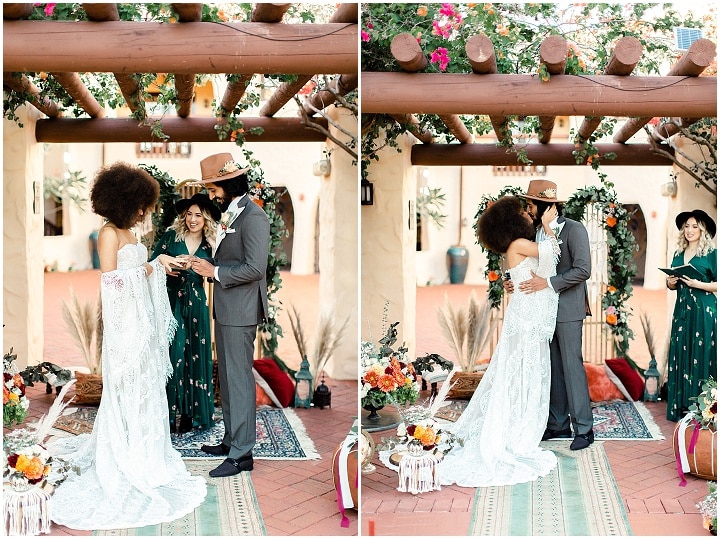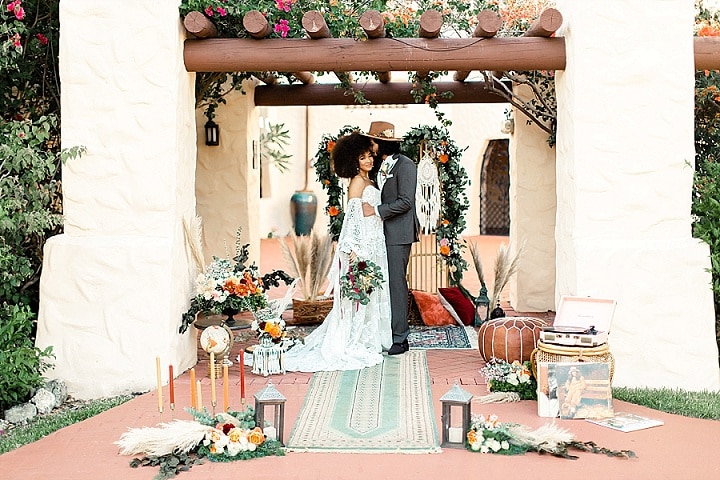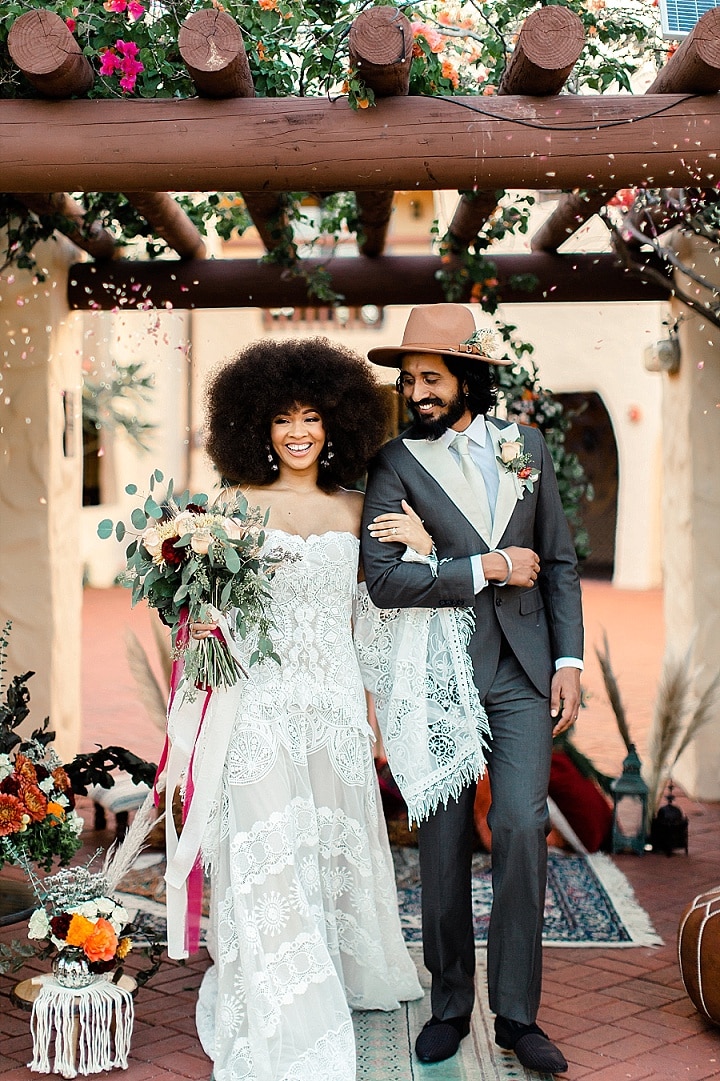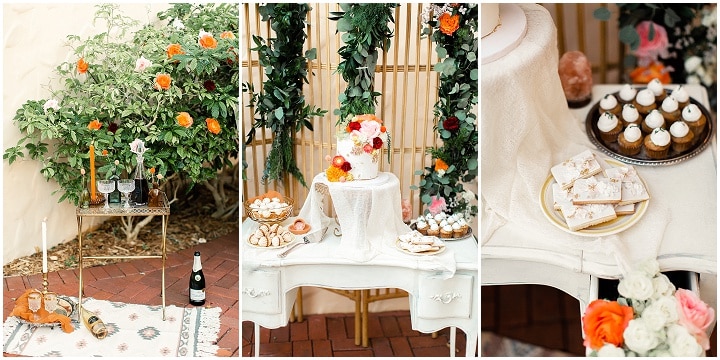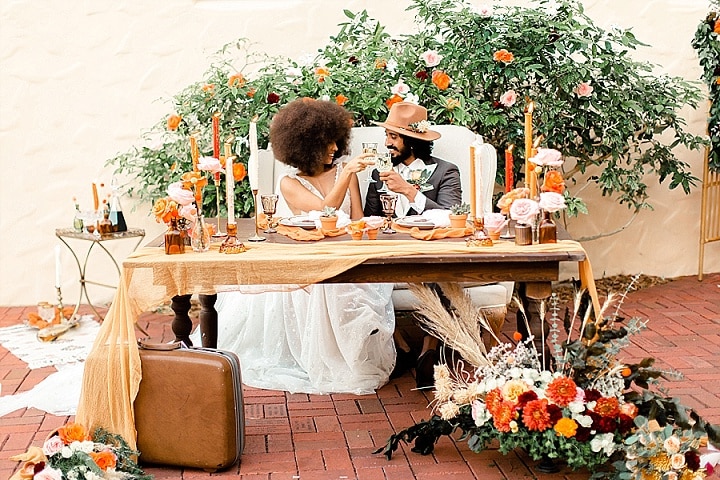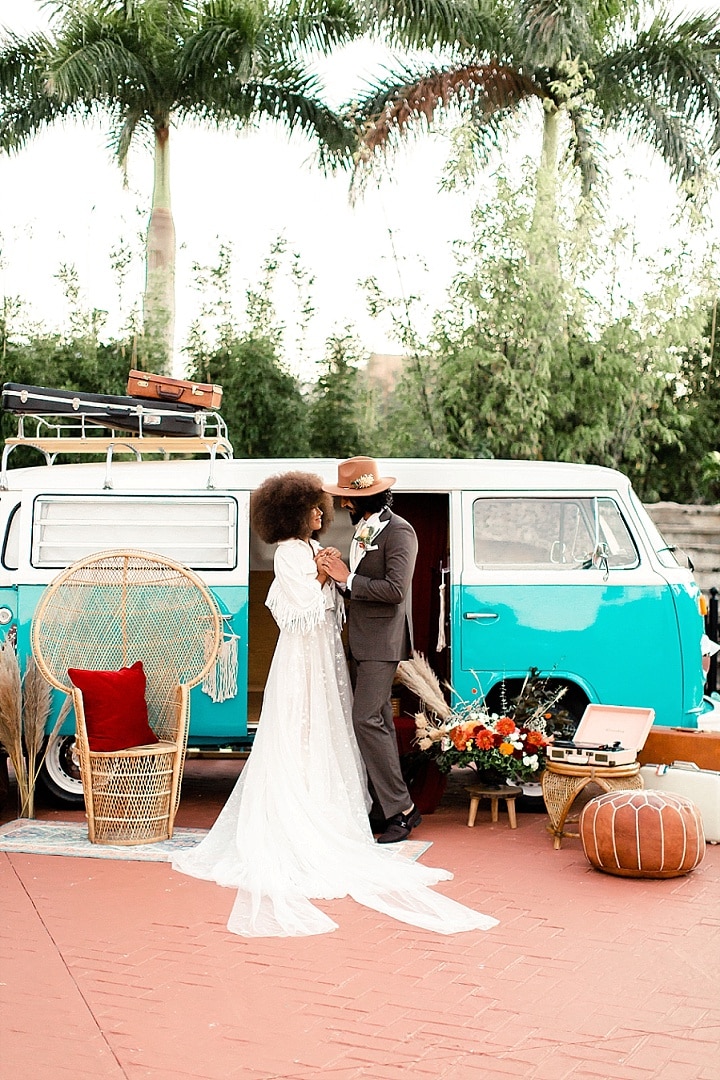 Supplier Shout Outs
Laura Memory Photography & Videography