The Boho Wedding Directory is a hand-picked list of all awesome wedding suppliers in the business, ready to help you plan your Boho wedding. The Directory is located in the main menu bar at the top of each page and is super easy to use. It is split up into suppliers and regions making it easy for you to find the perfect Boho supplier for your wedding.
To make sure you don't miss any of the wonderful suppliers that have been added to the directory, each week I showcase the suppliers that have joined in a mini update. This weeks new suppliers added to the directory are:
Decoration: More Weddings
More Weddings provide that extra touch of uniqueness to your wedding day, making your special day like no other! Part of the More Production group, we have specialised in wedding venue styling for the events and entertainment industry for over 15 years, and provide a completely unique wedding venue styling service for the whole of the UK. Creating inspirational spaces with our wide range of beautiful and bespoke drapes, props, furniture, dance floors, table centres, lighting and much more; we have the knowledge and experience to transform your venue, creating the most intimate and romantic atmosphere you've always dreamt of.
More Information: www.boho-weddings.com/more-weddings
Entertainment: Warble Entertainment Agency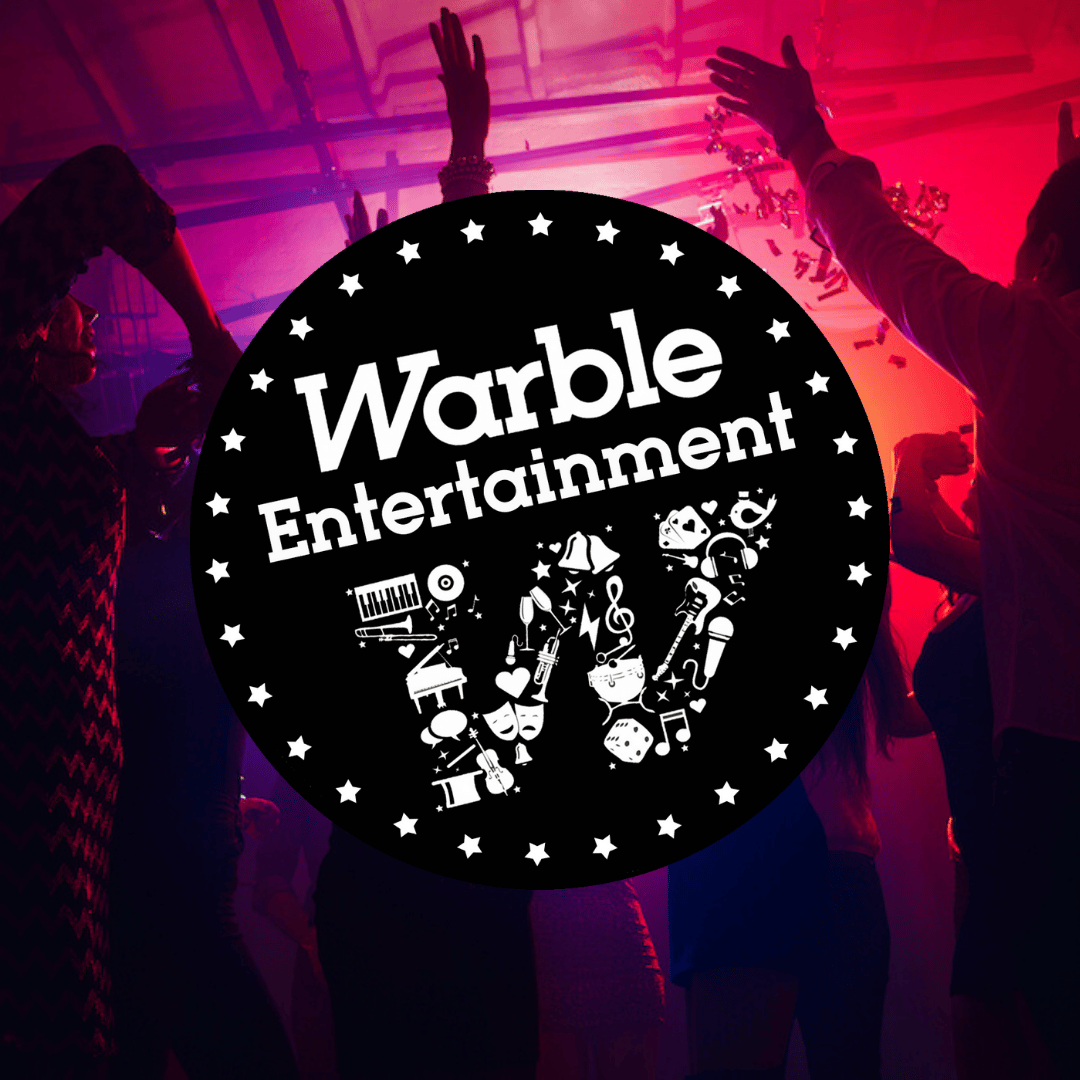 Warble Entertainment Agency hire entertainers and live bands for weddings. From classical wedding music to cover bands playing the latest chart music… Warble has all your wedding entertainment needs in one place. The booking agency also provides unique wedding entertainment ideas, such as fire performers, caricaturists, magicians and dancers.
More Information: www.boho-weddings.com/warble-entertainment-agency
Decor/Flowers/Planners: Love Birds, Weddings & Events
With her love for timeless elegance and beautiful blooms, Ruby provides understated luxurious wedding styling with distinctive detailing. Transforming venues throughout the UK with her delicate vintage crockery, exquisite room accessories and breathtaking floral designs.
More Information: www.boho-weddings.com/love-birds-weddings-events
Tipi's: Blue Sky Tipis
Tipi tent hire specialists in London & the South-East. If you want flexibility and individuality – hire a Tipi! We are specialists in our field successfully delivering memorable, slick events in our beautiful Tipis. We can be your single point contact in creating your tipi event. We do venue sourcing, furniture, power, and anything else you need too.
More Information: www.boho-weddings.com/blue-sky-tipis
Photography: Liza O'Malley Photography
Hi lovelies! I'm Liza a Brighton based fun loving wedding photographer. I'm into honest, emotive and quirky kind of wedding photography that tells the beautiful story of your day. I won't make you pose or feel awkward. I love shooting alternative, rustic party filled weddings. All of my photography is natural, full of fun and unposed. I can't wait to hear from you! Liza x
More Information: www.boho-weddings.com/liza-omalley-photography
Jewellery: Rosie Odette Jewellery
Rosie Odette specialises in high end bespoke jewellery that tells your story. Individual collections for the perfect look on your special day, your bridesmaids and precious gifts to say Thank You. Bespoke services: Engagement Rings & Wedding Bands Bridal & Bridesmaid Collections Jewellery Gifts Bespoke Design Redesign of Treasured Family Heirlooms Redesign of Old Diamond Engagement Rings.
More Information: www.boho-weddings.com/rosie-odette-jewellery
Planners: Florence & Vera Events
We are the romantic story-tellers who ensure your vision is executed to perfection. Florence & Vera will become your committed specialist, caring confidant and events soulmate. We take the time to listen to your unique needs – no ask is too big or too small – we provide the support you need.
More Information: www.boho-weddings.com/florence-vera-events
Photography: Liam Smith Photography
I believe weddings should be fun, and should be photographed candidly, with honesty and integrity…with plenty of LOLs along the way.
I don't stage, pose or recreate moments. Every single picture of mine is spontaneous, in the moment and actually happened.
I believe in giving you a record of your day that shows all the laughs, hugs…and sometimes roly poly's.
More Information: www.boho-weddings.com/liam-smith-photography
Wedding Planners: Dellicate Events
Dellicate Events creates whimsical boho-luxe weddings for conscious couples who love quality and sustainability. I use trusted suppliers always, local where possible.
More Information: www.boho-weddings.com/dellicate-events
IF YOU ARE INTERESTED IN GETTING YOURSELF ADDED ON TO THE 'BOHO WEDDING DIRECTORY' EMAIL ME AT 

[email protected]

 FOR AN APPLICATION FORM.
HAVE A FABULOUS WEEKEND  
BIG BOHO LOVE
KELLY XX