The Boho Wedding Directory is a hand-picked list of all awesome wedding suppliers in the business, ready to help you plan your Boho wedding. The Directory is located in the main menu bar at the top of each page and is super easy to use. It is split up into suppliers and regions making it easy for you to find the perfect Boho supplier for your wedding.
To make sure you don't miss any of the wonderful suppliers that have been added to the directory, each week I showcase the suppliers that have joined in a mini update. This weeks new suppliers added to the directory are:
Photography: Jess Yarwood Photography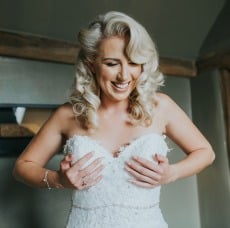 Hello I'm Jess. Let's ditch the wedding traditions and plan your day, your way! I am a creative, artistic, reportage photographer who loves to craft images showing laughter and love. I want to capture your romantic story, so get in touch and let's start your wedding adventure together.
More Information: www.boho-weddings.com/jess-yarwood-photography
Decoration: Sparkle Lighting
Sparkle is an online store offering sparkly lights for the home & garden. We have a weddings lights including lights for the venue, tables and gardens- www.sparkle.lighting/collections/party-wedding-lights. We deliver all over the UK. Please do get in touch if you need any help.
More Information: www.boho-weddings.com/sparkle-lighting
Planning & Stationery: WedSites 
WedSites is an online platform providing couples with a fully customizable wedding website, digital stationery, and a suite of event management tools. Your personal digital planner will help you stay organized with all of your wedding related tasks, budget items, vendor payments, guest information, and more from one beautifully organised place that you can access whenever you're on the go!
More Information: https://www.boho-weddings.com/wedsites
Decoration: Custom Neon
Custom Neon are a global supplier of quality, affordable custom-designed, handmade LED neon signs. If you are looking for a truly Instagrammable or sentimental back drop for your wedding, we have you covered. A favourite quote, song lyric, vow or name, let us help you turn it into something amazing.
More Information: www.boho-weddings.com/custom-neon
Marquees and Tents: Funky Monkey Tents
We like things a little bit different, that is to say, not your average marquee. Family run and with over 8 years experience you can be confident that we know our stuff. The range of styles and sizes means that we can provide something for everyone. Most importantly we love our job and this shines through in our work.
More Information: www.boho-weddings.com/funky-monkey-tents
Photography: Lottie Povall Photography
Are you looking for an enthusiastic guest to photograph the fun shenanigans, partying and real emotions of your wedding? Do you hate the idea of posing awkwardly or at all for that matter? Do you want gorgeous photos of your day exactly how it is? We're going to get along just fine…
More Information: www.boho-weddings.com/lottie-povall-photography
IF YOU ARE INTERESTED IN GETTING YOURSELF ADDED ON TO THE 'BOHO WEDDING DIRECTORY' EMAIL ME AT 

[email protected]

 FOR AN APPLICATION FORM.
HAVE A FABULOUS WEEKEND  
BIG BOHO LOVE
KELLY XX