Happy Tuesday everyone! How are you all? Well after a very busy, wet and muddy weekend, I think I am just about recovered! We spent 3 days at Tramlines festival our very own Sheffield festival. 35,000 of us danced, waded and slid through the mud. It was great but my word did we all get drenched! Anyway I am back in the land of the living now and ready for more wonderful weddings. Today it's the turn of Jenn and Allen who were married on 17th July 2021 in Costa Rica. These two decided to hold a micro wedding after all the trouble that Covid cased. They chose beautiful Costa Rica with a tropical boho theme, an outdoor ceremony and beautiful intimate dinning experience for the 8 of them. The whole day is just stunning, and just goes to show that small weddings are as gorgeous as big elaborate affairs. Big thanks to Mil Besos Costa Rica the planners and to Adri Mendez Photography the photographers.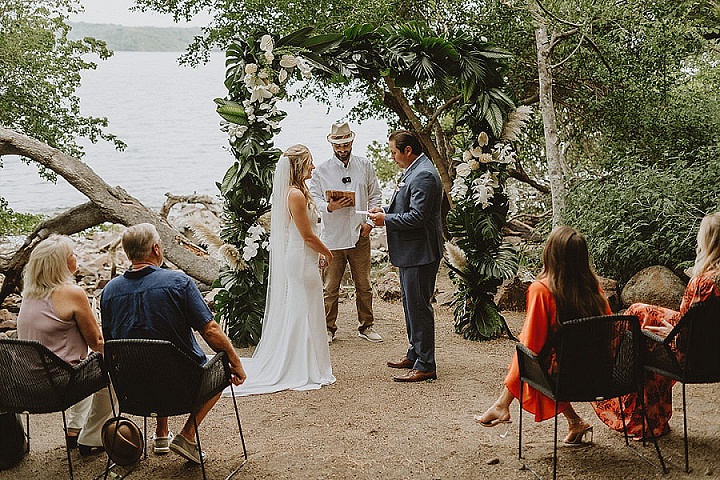 Mil Besos tell us more about the planning and the day itself.
Jenn and Allen are no strangers to adventure. They have travelled all over together, from hot air ballooning in Arizona, hiking in Oregon, and partying in the streets of New Orleans. They have wandered the historic streets of Charleston, soaked in the sun in California, visited canyons in Arkansas, and stopped to see friends in Massachusetts, Colorado, New York, New Mexico, and even visited Bermuda and Canada together! They got engaged in Texas, where they live, surrounded by family and friends. They are excited about a lifetime of adventure together. Jenn said "I knew he was the one, the moment I set my eyes on him. He swept me off my feet and life was never the same."
Jenn and Allen, like so many other couples this past year, had some changes to their original plans. They decided to elope in Costa Rica and contacted us 2.5 weeks before their wedding. They had flights booked but that was it so we helped with selecting the right property and putting together the wedding plans.
We wanted to find somewhere that really offered a wide variety of spaces for them to choose from for their wedding ceremony but was also luxurious for their family to enjoy their stay! We showed them the beautiful Andaz Papagayo resort overlooking Culebra Bay and lush tropical forest and they fell in love with it immediately.
The ceremony took place in an open green area with a wooden arch covered in tropical greenery with pops of white tropical flowers. Jenn wanted to stick with a tropical and green vibe! She chose a mix of dark greens, olives, black and white for all of her flowers. The bride carried a bouquet with orchids, white roses, lilies, giant palms, and a touch of pampas for texture. The groom wore a white orchid and pampas boutonnière to match. Their select few guests sat around in dark wicker chairs in support of their vows, all in beach-chic casual attire. The breeze blew through the bride's lightly curled locks as she said I do to the man of her dreams.
After the vows, the guests enjoyed cocktails as the couple whisked down to the shore for photos along the beach. These were their first moments as Mr. and Mrs. and we love how the pictures show them radiating happiness! They then continued their couple shoot at an overlook that allow beautiful views of the peninsula and the stunning sunset.
They shared an intimate dinner at Ostra the on-site open-air restaurant with their guests. Everyone sat at one long rectangular table beautifully decorated with tropical greenery, pops of white flowers, and pampas grass. There were brass candle holders with white tapered candles to add a moody touch and each place setting had a raffia boho-style placemat and amber goblet. Everyone laughed and cried at the heartfelt toasts before they enjoyed their first meal with everyone officially as Mr. + Mrs. Mendez. It was an unforgettable day for all!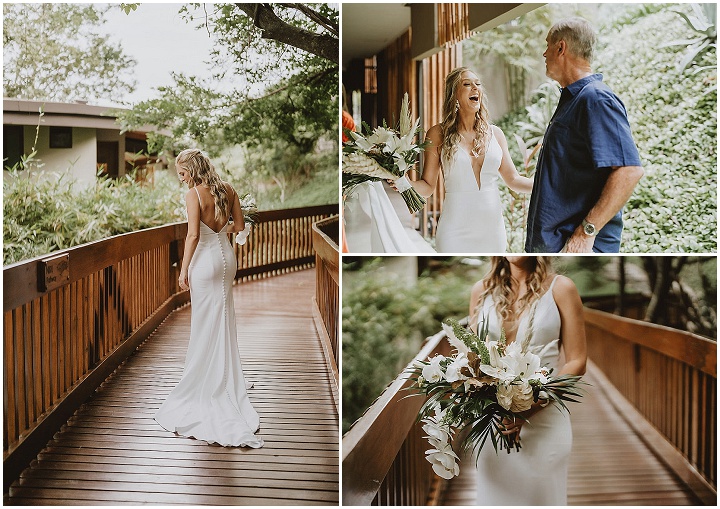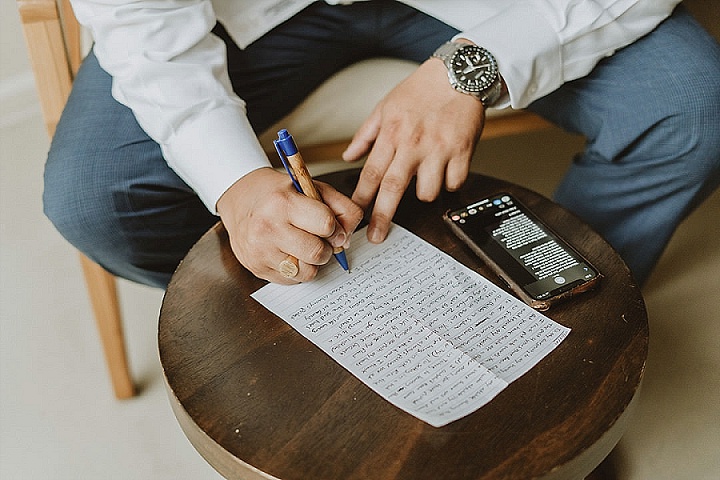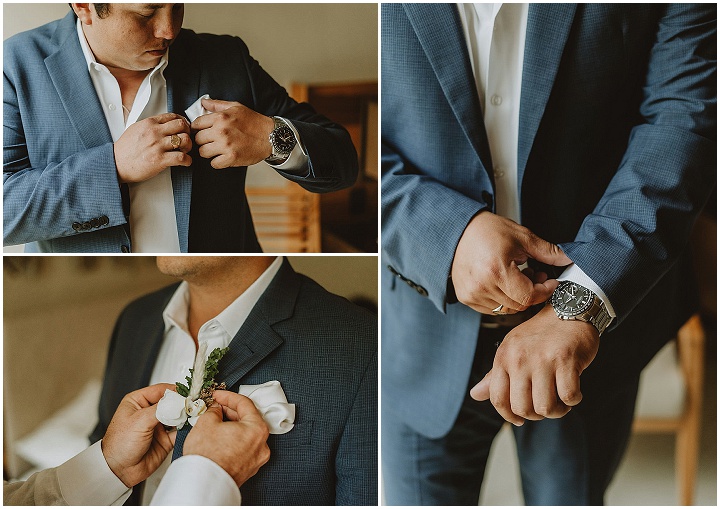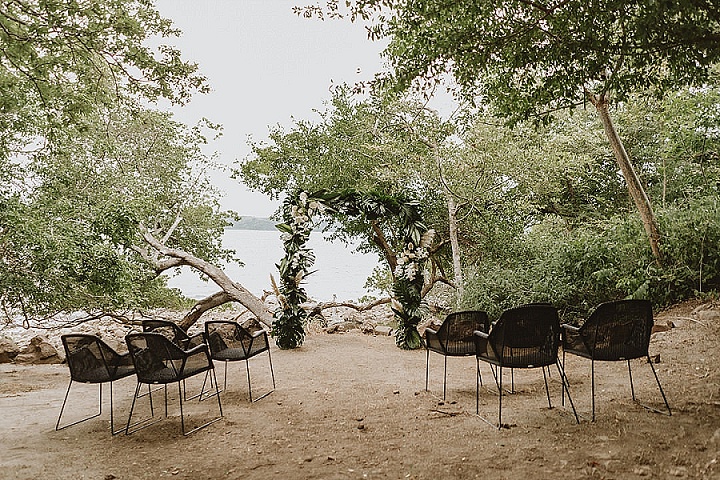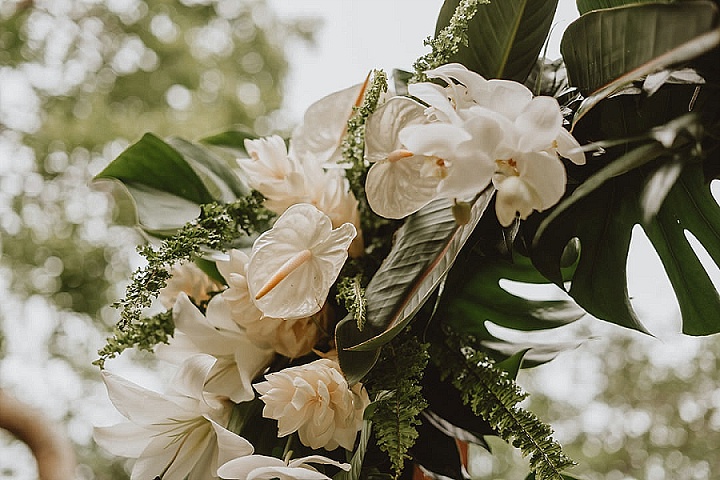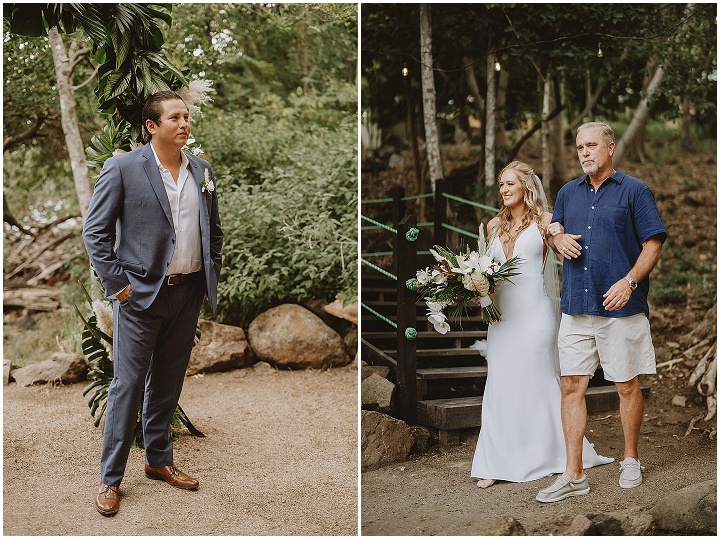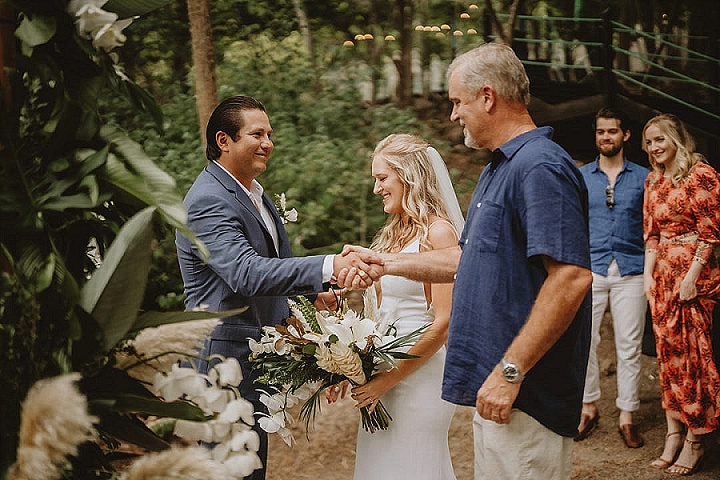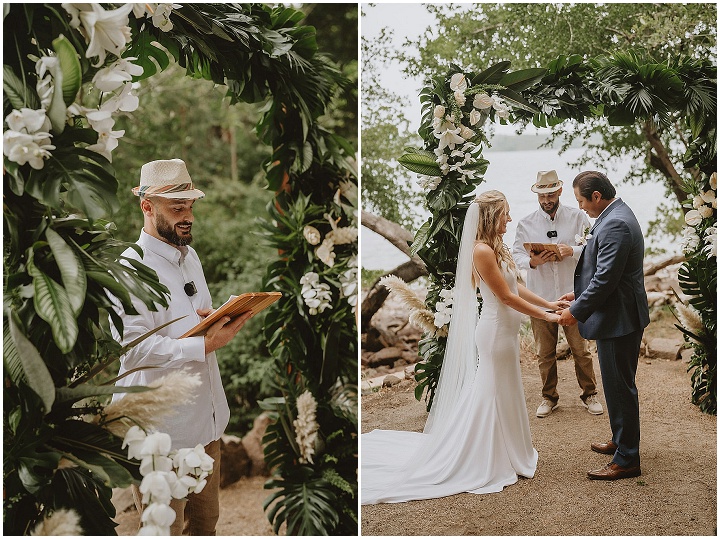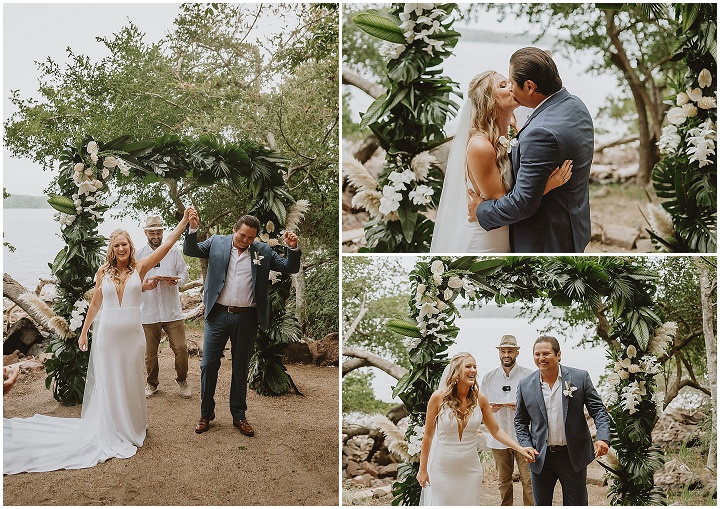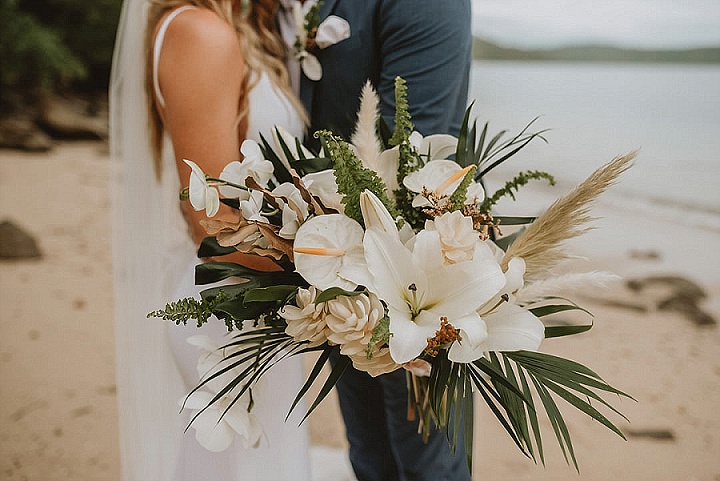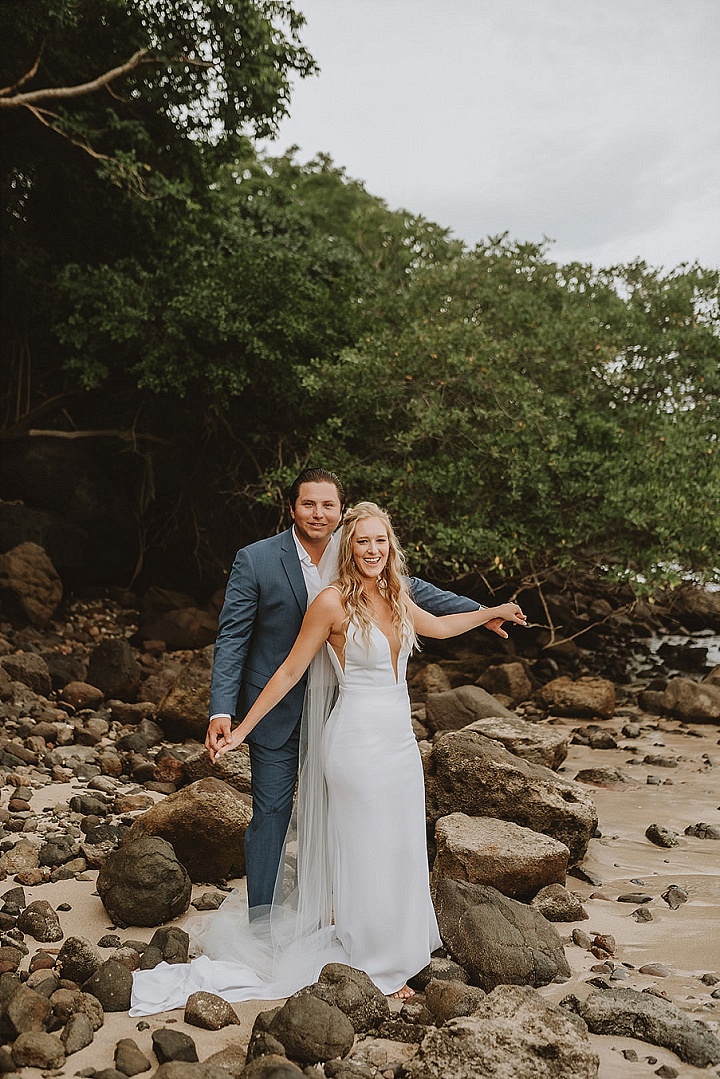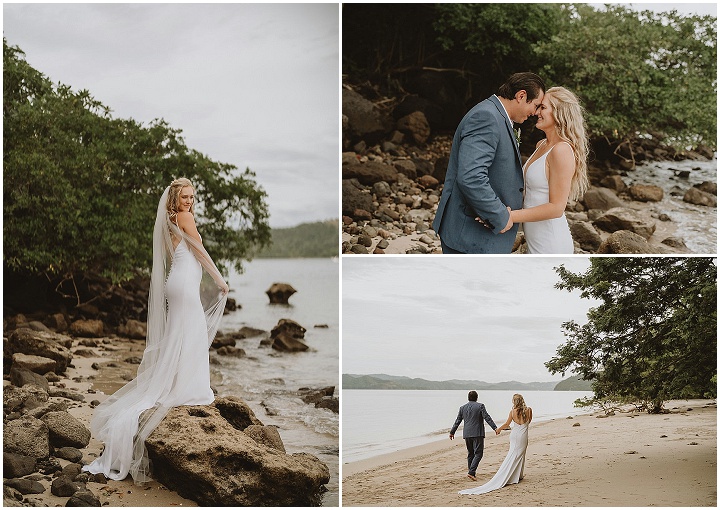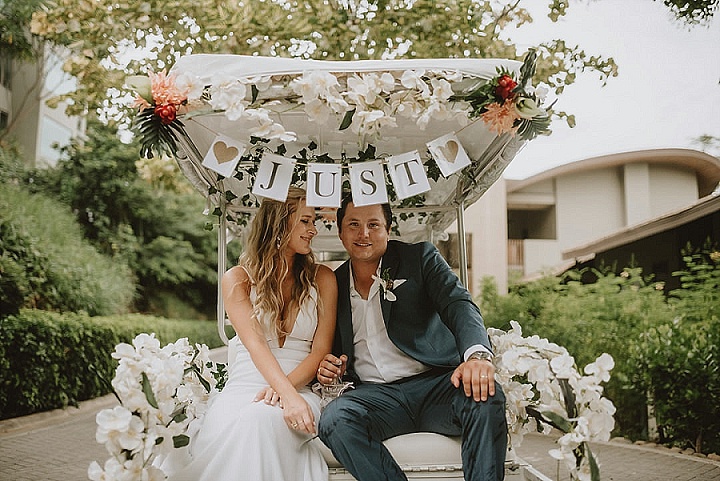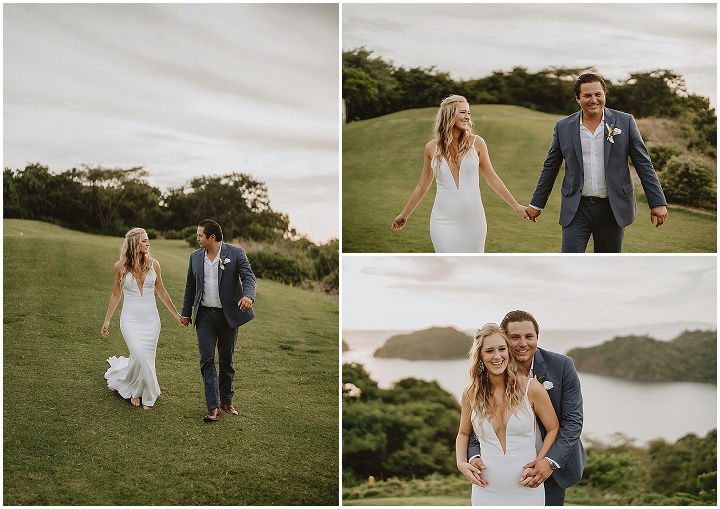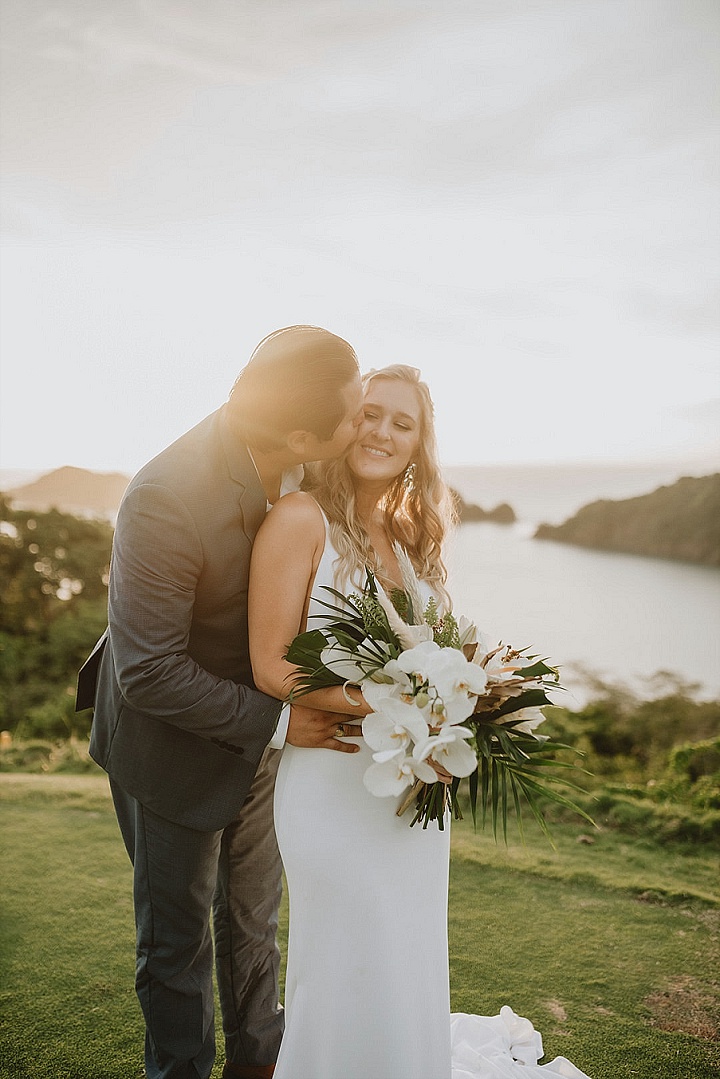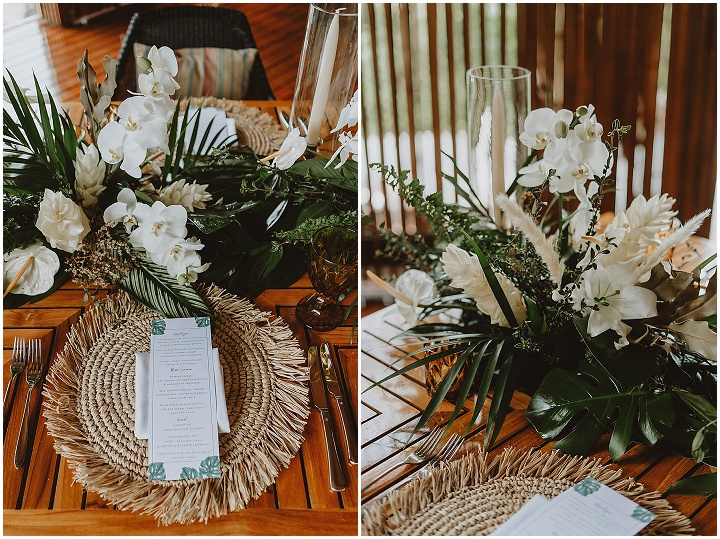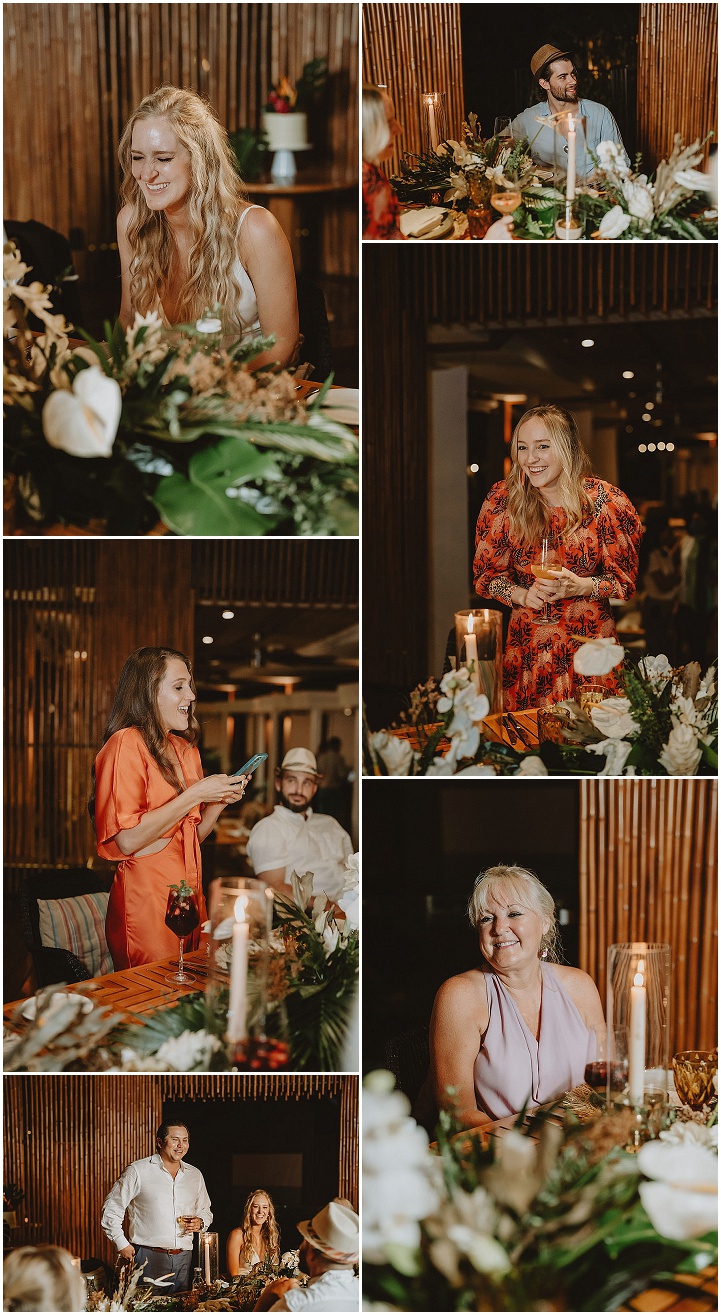 Supplier Shout Outs