If you are in the midst of planning a wedding it's a safe bet that you may have had to change your plans due to Covid or even postpone them. Today's styled shoot is all about celebrating those couples who have had to make changes to their original plans, pivot and mix things up a bit. The shoot took place in August last year at Skipbridge Country Weddings, North Yorkshire. The shoot is all about holding a more low-key wedding, a smaller wedding, an outdoor wedding. A Wedding where you can be more relaxed, free and really play around with colour and DIY picnic elements. If you are currently rearranging your wedding plans but still want to get married as soon as possible, then a smaller, more intimate DIY picnic wedding could be the way forward! Big thanks to photographer Rosanna Lilly and her team for this bright, vibrant-styled shoot.
Inspiration for a postponed wedding date & for a change of plan smaller & relaxed DIY intimate outdoor wedding. A picnic style glamping al fresco wedding breakfast using summery & vibrant pinks, corals and oranges.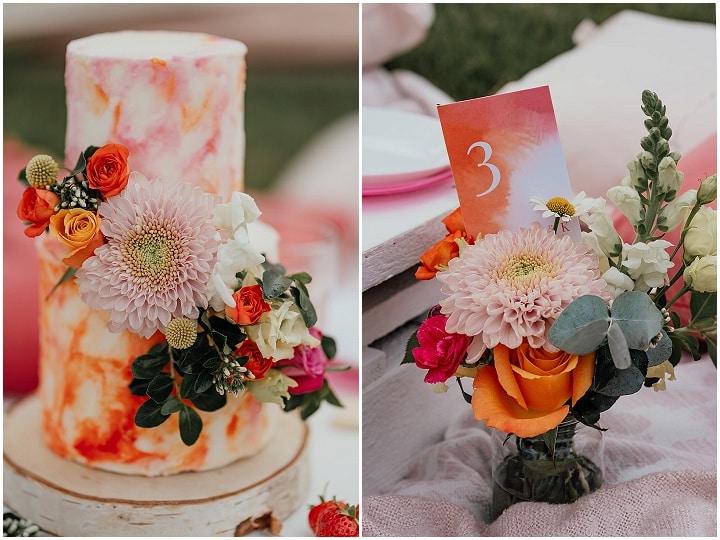 Rosanna Lilly tells us more about the shoot 
These past few months have been crazy for everyone, especially for all of our postponed couples, however us wedding suppliers are never shy of a challenge and are always eager to be creative so we thought now was the perfect opportunity to think outside the box given our current situation.
Many couples will have already moved their dates, changed some of their plans, some couples may even be looking at planning a smaller wedding and inviting smaller numbers of guests to adhere to social distancing. As a team we created our 'change of plan' shoot.
This shoot needed to be easy, relaxed, colourful but very DIY. We wanted to show couples that their weddings can still be fun, inspiring and magical even with the current restrictions. We decided the outdoor venue Skipbridge Country Weddings in Yorkshire, would be the perfect free-spirited choice as an escape from the recent lockdown. As the summer months are the perfect time for eating al fresco, we chose a picnic style wedding breakfast in front of the bell tent, using vibrant pinks, corals and oranges to evoke the feelings associated with summer time. Smokebombs were the final touch for our couple, Gemma & Christian, to let off a little steam and celebrate love in the face of adversity!
With a focus on how to create an intimate DIY wedding suitable for the coming months, we wanted to keep our styling minimal with a lot of the décor purchased from accessible high street shops. We created an intimate, picnic style top table for our couple in front of the bell tent for that boho feel, with blankets & cushions scattered for comfort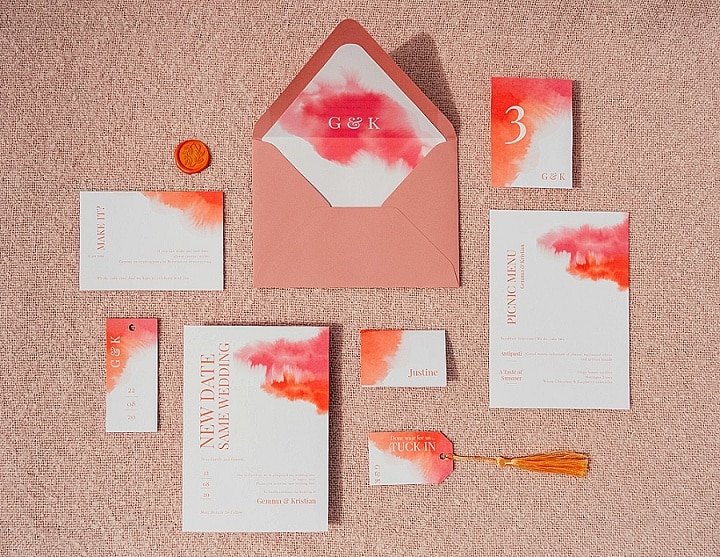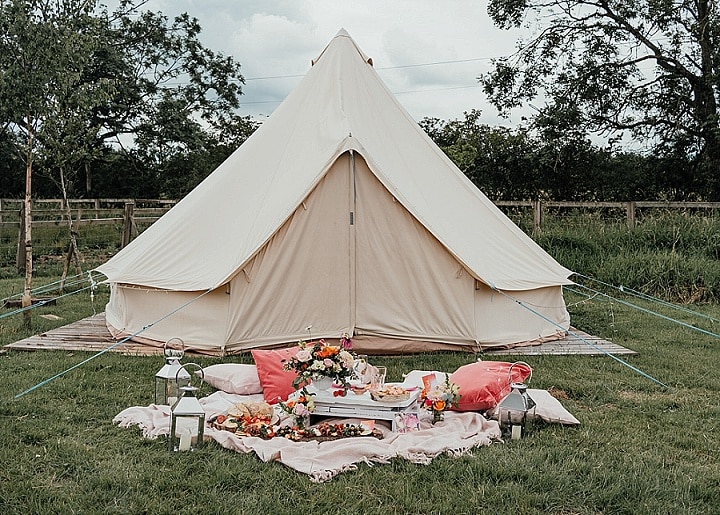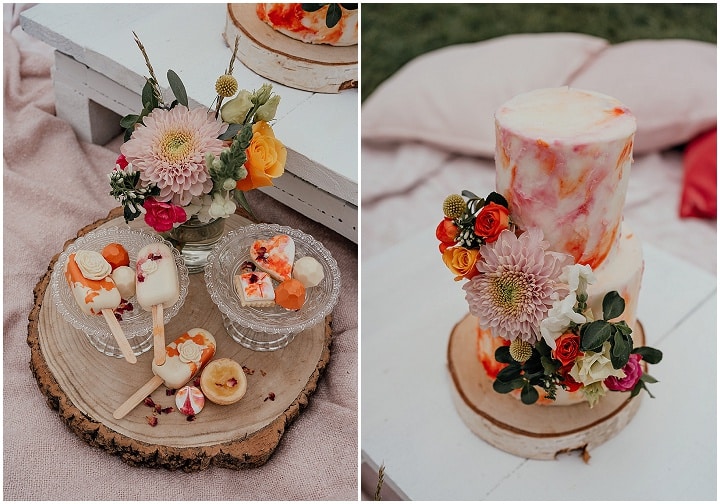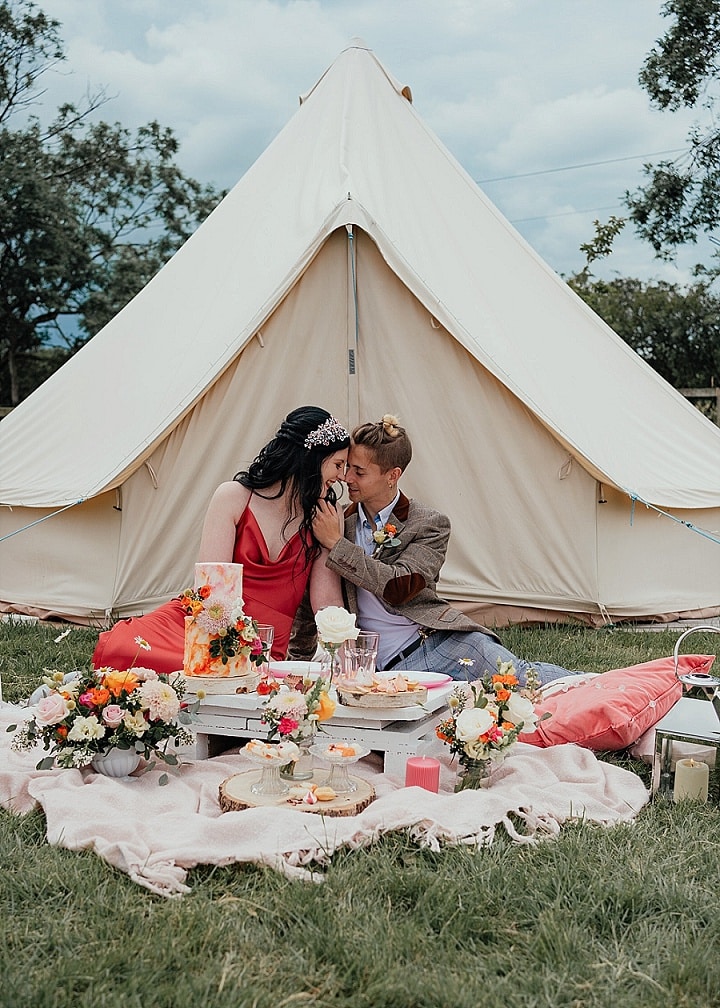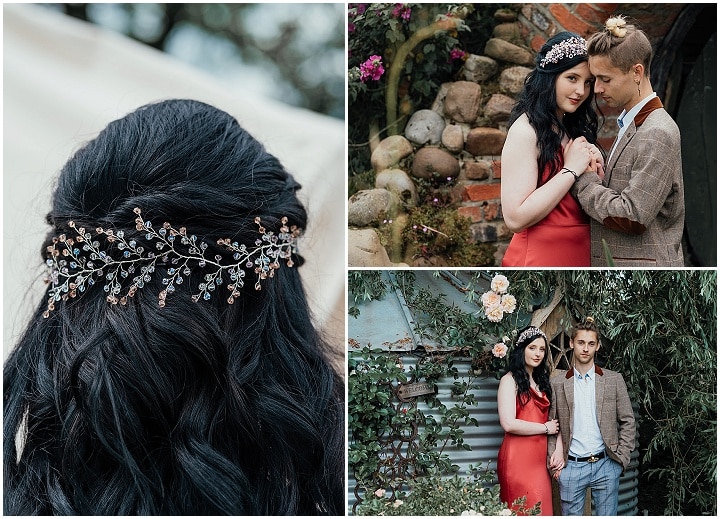 Supplier Shout Outs