Morning all! Today I am easing you into the week with a gorgeous wedding sent into me by Source Images. It's a classically beautiful wedding mixed with some lovely home-made details.
The couple are Dee and Rob Nield who were married on 16th September at Moxhull Hall in Sutton Coldfield with 120 guests and another 20 in the evening. The Couple are just gorgeous and my husband is particularly in love with Robs suit!……and well so I am! As for Dee's dress, well you can see why it was nicknamed 'the cloud' by her bridesmaids! With a classic colour scheme of pink and white the wedding looks fresh, modern and timeless. Jordan and Ines have done a fabulous job in capturing the day so beautifully…….enjoy!
Dee and Rob describe their day as 'Our wedding day was magical.  It was very relaxed and brilliant fun; we owe this to our amazing family and friends, who made wonderful wedding guests and created a lovely atmosphere.  We really wanted a church wedding followed by a traditional reception, with lots of delicious food and plenty to drink.  The danger of having a very traditional wedding can be that it could end up being formal and impersonal, but we had lots of special touches that made the wedding feel unique to us. Also we had a really good band in the evening, so the dance floor was never empty'
How they met
We first met at a house party in Manchester 8 years ago. My best friend said she had found the perfect guy for me and introduced me to Rob. It wasn't love at first sight as we both managed to rub each other up the wrong way.  We met again 6 months later and have been inseparable ever since.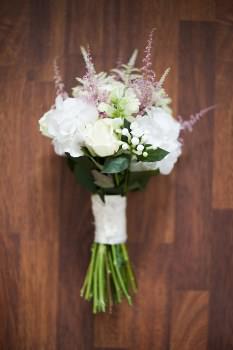 The dress
Lusan Mandongus.  It was nicknamed 'The Cloud'
The suit
Jack Bunney
The Venue
I am from the West Midlands and wanted to keep to the tradition of going from my family home in the morning. Moxhull Hall was the first venue we looked at.  We love old country
manors with a contemporary twist. Moxhull Hall is probably the most popular venue in the West Midlands, it was booked up 2 years in advance, which put us off at first, but it was worth the wait because the food was fantastic and the staff are incredible, they really do make your dreams come true!
The Theme
The colour scheme was hot pink and white.  I wanted the girls to wear bright pink dresses, but wanted to keep the look clean and elegant so I teamed it up with white flowers, pearl jewellery and cream beaded clutch bags.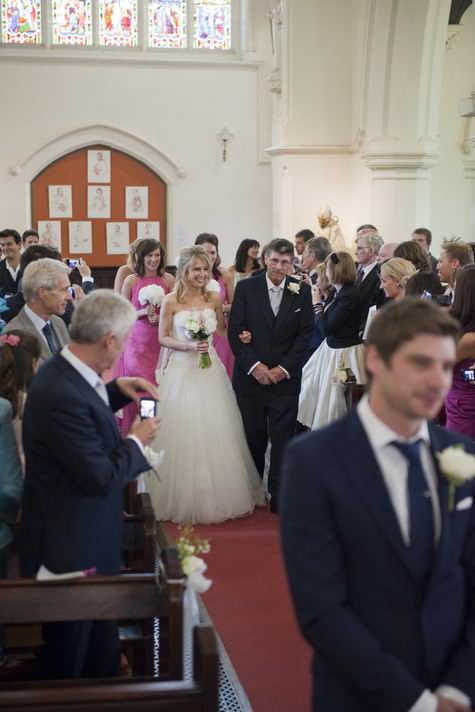 Personal Touches
-I collected jam jars from work for about a year.  I cut out floral fabric with pinking shears and tied it around the jars, we put tea lights and flowers in these and dotted them around the venue.
-My sister and I made the favours, we decided not to put these at each place setting, because I've seen so many wasted at other weddings.  Instead, we put sweetpea seeds in small brown envelopes, attached a floral heart and thank you tag and placed them in a garden tray next to the birdcage that we used for cards.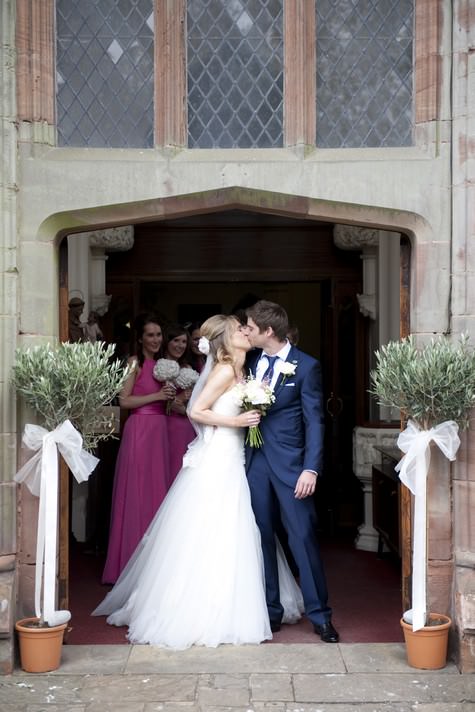 Special moments
I was late for the church and I was panicking that the priest was going to be annoyed because he had a flight to catch to get to his nieces wedding straight after our service.  We rushed into the church, as the music started and we were about to walk down the aisle the electrics cut out. A few of the lads were running around trying to fix it. In the end they managed to get the lights and the organ working again, so I got to walk down the aisle, but it kept cutting out during the service. The lights were off when we were saying our vows, then when the priest announced we were husband and wife and we kissed the lights turned on.  If someone told me this was going to happen before the wedding day, it would have been my worst nightmare, but on the day, we thought it was very funny and it made the service feel a little less formal.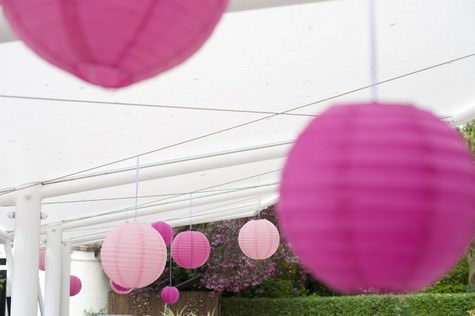 Anything you would do differently?
Only silly little things. We wanted to hand make all of our stationary, but we didn't think about how long it would take.  We should have started the order of service, the table plan and the name tags a lot sooner than a week before the big day.  With the help of my husband and the bridesmaids we ended up staying up until 3am two days before the wedding to finish everything off.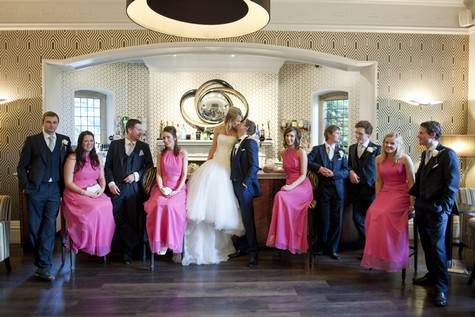 Planning advice
Don't people please! I had a very stressful engagement because I was constantly trying to keep people happy.  I wish I never asked anyone for their opinion and just followed my heart.  People who love you will respect your decisions and if they don't they're not worth having around. Harsh but true!
Biggest surprise
One of our really good friends wasn't sure if she was going to be able to make it to the day. I spotted her just as I walked into the church. It was a really lovely surprise.
For more information on Source Images photography services go to:
www.source-images.co.uk
www.sourceimagesblog.co.uk
[email protected]
TWITTER
T. 01628 770669 M. 07810 714400