If you are looking at scaling down your wedding and opting for something more personal, then today's Cactus Garden Wedding Inspiration is for you. The shoot took place at Walnut Creek in California this July and it really is a beauty. Simple and un-fussy but still filled with the delightfully bright flowers, delicious looking cakes, amazing tablescape and of course this beautiful couple. The summer desert sunshine really adds to the shoot and makes all the colours pop. Big thanks to Kelley from Lets Spread Beauty Photography and Design who submitted the shoot and worked so hard with her group of talented suppliers.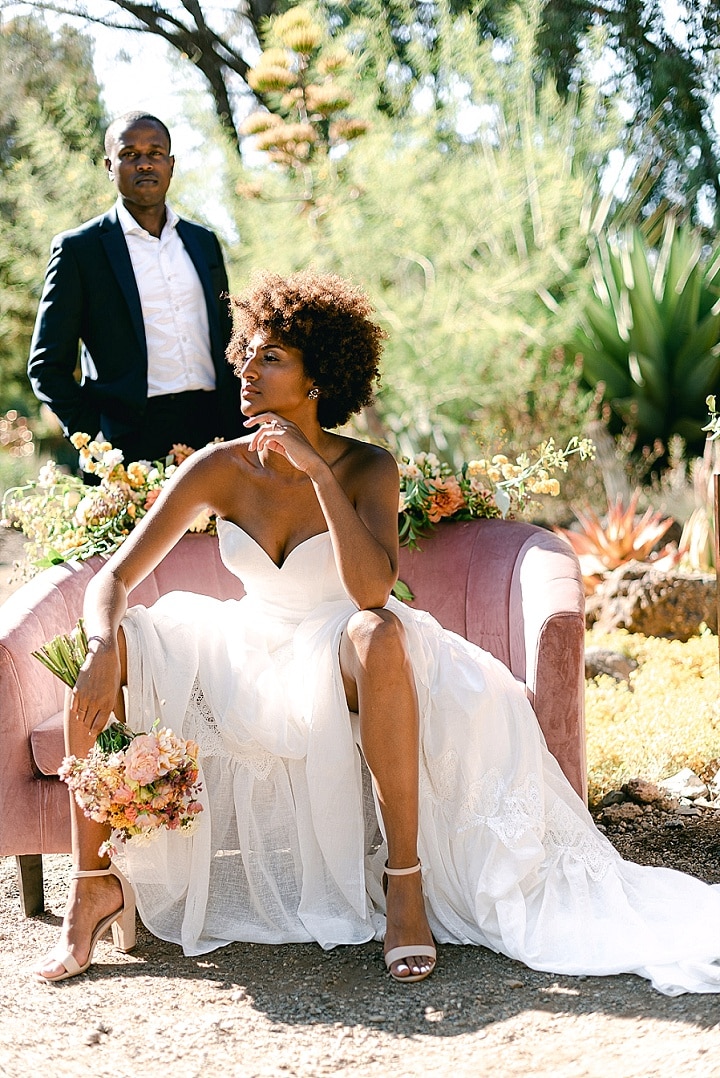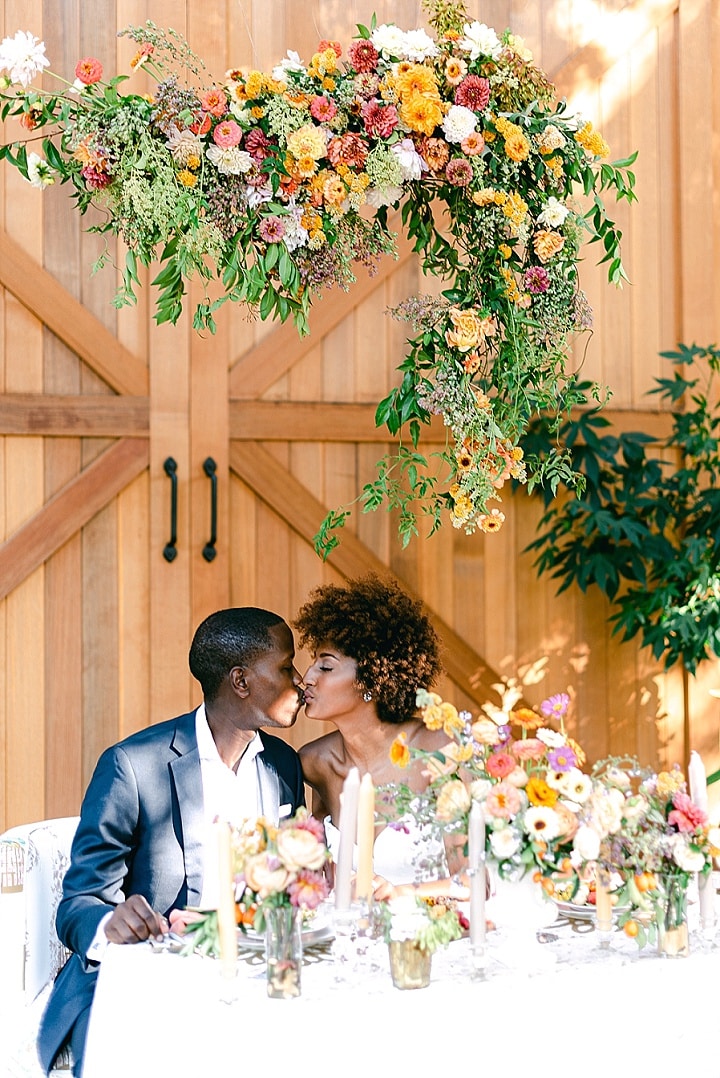 Kelley the photographer tells us more about the shoot
This couple oozes love and style. The cactus garden with a barn door barn drop for the sweetheart table, vibrant florals and modern cake are a perfect fit.
For this beautiful elopement styled shoot we were inspired by all of the natural beauty that the bride has. She was truly the first piece of inspiration. Her gorgeous curly hair set the tone for a very natural and slightly elevated organic vibe for the styling. We knew we wanted to incorporate colors that would pair well with the setting while still standing out against all of the tan dirt and greenery of the Cacti and succulents at the venue . When we first saw Ruth Bancroft I was taken back by how everything flowed naturally and beautifully and was maintained without being manicured. This aesthetic inspired the look of the florals to have that same organic flow to them while still looking beautifully composed. Muted shades of mustard, orange, peach and coral set the tone for this color scheme knowing that they would compliment the surroundings of the gardens while still standing out. Keeping the majority of the florals simpler in design, the asymmetrical flowing installation that hung above the bride and groom was definitely made to be the focal point of the day.
With the overall style being an elevated natural and organic vibe, the bride's gown had to fit the look, also. The gown she wore was the first gown I saw and I just knew it would be perfect. The gown felt slightly bohemian to me with its crochet details and slight ruffle effect enhanced by the gauze material it was made out of; something very befitting of a natural succulent garden elopement!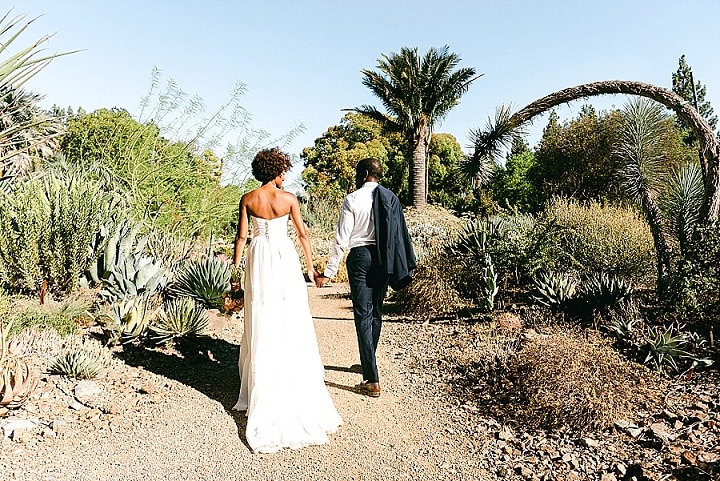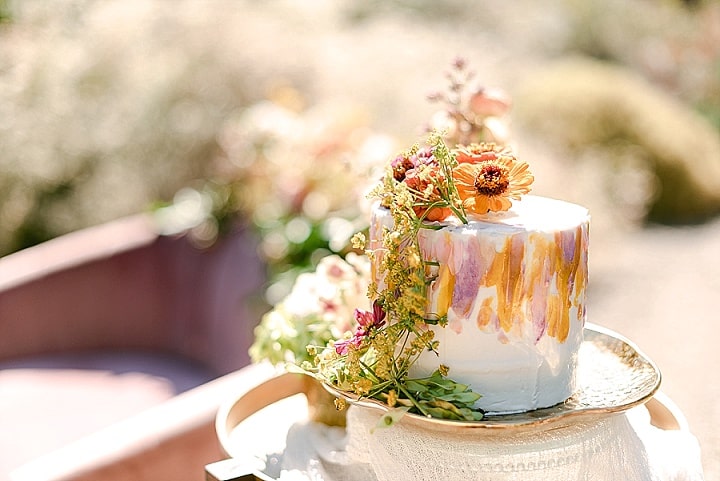 The suppliers who made the shoot possible
[jprel]