Happy Friday everyone, how are you all? I hope you have had a good week? I have been off for most of the week looking after Dexter, I'm back in the office today and Sunday and then off for a weeks holiday, so I have a very long list of jobs to get done. We are going to Tattershall Lakes for a weeks break. We have been every year for the past 3 years so we are looking forward to the some time away. When we get back it's only a few days before Dexter goes back to school and I get back to work full time again. So on with the last wedding of the week, and it's a big one! Tiffany and Trevor were married on 17th August 2019 at Winnipeg in Canada. They chose to adorn their reception venue with the most amazing flowers hanging form the ceiling, as well as the most beautiful table decoration. The venue looks stunning! As did the outdoor ceremony. The whole day oozes glamour and style. Full marks to Melanie Parent Events who submitted the wedding, along with Ariana Tennyson Photography for capturing it so beautifully.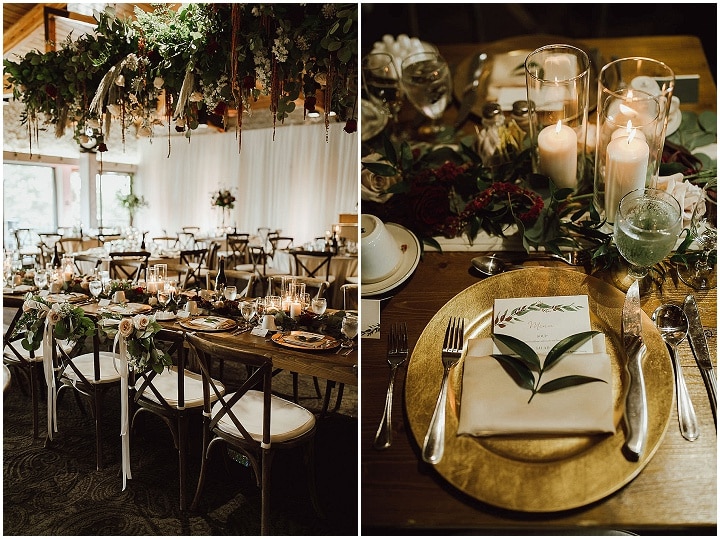 Melanie tells us more abut the wedding 
This wedding was 2 years in the making to ensure got all of our first pick vendors…. and it was worth the wait. Planning this Country Club wedding was no easy task with all the details, flower elements and backyard garden ceremony. But with our A team of vendors we exceed everyone's expectations.
Supplier Shout Outs