Happy Saturday everyone! I hope you are doing something nice and managing to dodge the rain that is scheduled this weekend. I am on a course today at a local gym and then will be resting tomorrow after the weightlifting today!
Today I have the pleasure of bringing you our weekly edition of Boho Pins, and I have a gorgeous selection of succulent ideas for you to enjoy! Longer lasting than your traditional blooms (and therefore more eco-friendly), succulents can be used in a variety of ways, from buttonholes and bouquets to table centres and favours. I hope you enjoy this collection – do let me know which is your favourite. Mine is definitely those hung from the ceremony archway!
Image Source via White Shutter Photography –  I love the idea of giving away these cute succulent pots as wedding favours, what a fab idea for your guests.
Image Source via Jowy Productions – Succulents used to decorate a simple yet elegant wedding cake is such a fab idea. Super stylish and really brings the cake to life.
Image Source via The Vow Project – Succulents can be used as a great form of decoration; plants spilling out of unlikely containers, like a chest of drawers, or a suitcase adds a rustic, yet vintage feel to your day.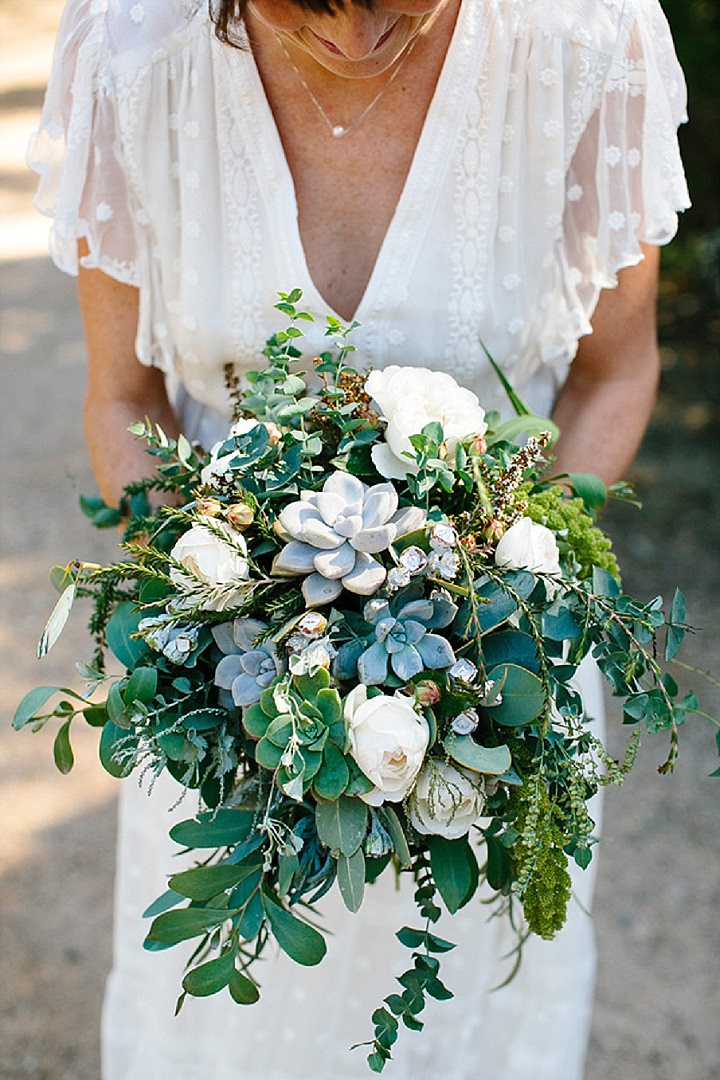 Image Source via Love Katie + Sarah – Adding succulents to a bouquet adds a modern and contempory, yet rustic feel to your blooms. Mixing in with other greenery is so pretty
Image Source via Brklyn View Photography –  I do love a bit of moss used as wedding decor, couple that with these beautiful succulents and you are onto a winner
 Image Source – I love the idea of using a large succulent display as decoration and focal point.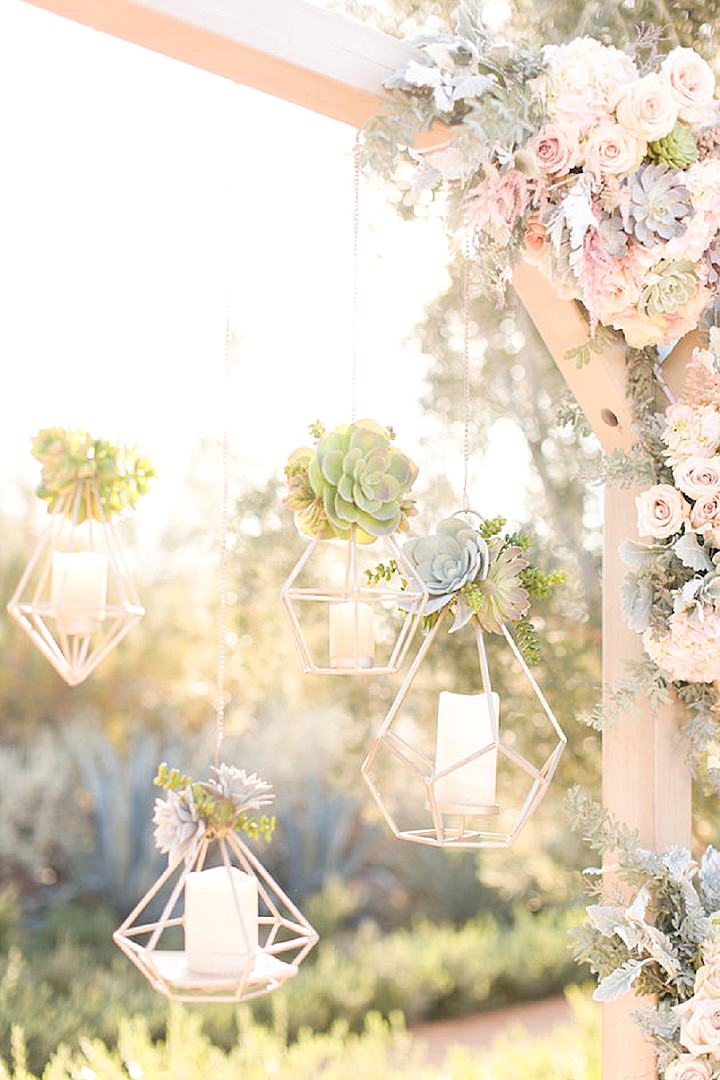 Image Source via Amy & Jordan Photography – The succulents are used to dramatic effect to decorate the wedding arbor and venue.
Image Source via Tracey Reynolds Floral Design – These succulent favours double up as escort cards which would look fab in a group.
Image Source via Lauren Gabrielle Photography – Despite these succulents looking real, this sugarcraft makes for a beautiful succulent inspired cake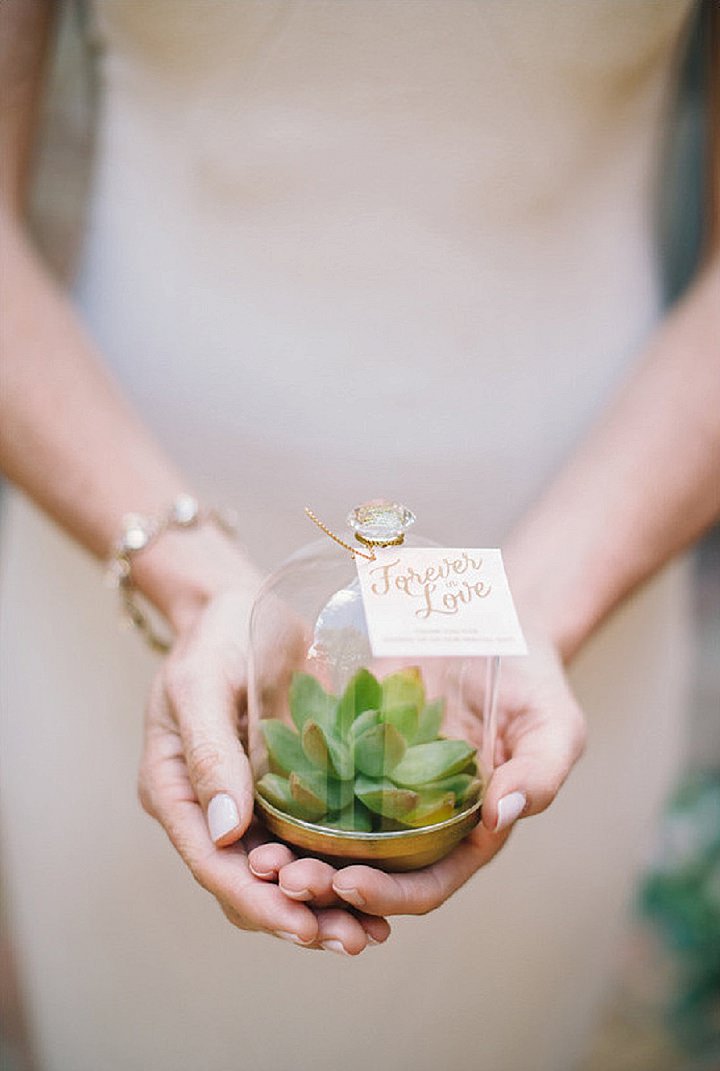 Image Source via Sarah McKenzie Photography – These gorgeous succas encased in a cloche could be handed out as favours or used as a display feature.