Welcome to the weekend everyone! It's time for this week's edition of Boho Pins where Kelly and I choose our favourite pins of the week from the wedding world and Boho boards. This week's theme is one of my absolute favourites and today we are looking at cake! Naked wedding cakes to be specific – decorated only with a touch of cream, a sprinkle of icing sugar, fruit and flowers. So gorgeous, pretty, and absolutely mouthwatering!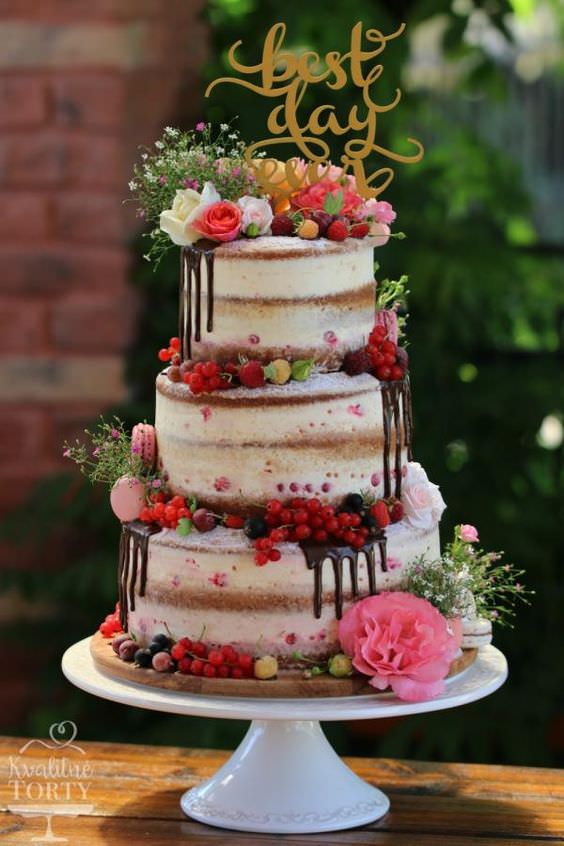 Image Source – I LOVE a semi naked cake and this one with chocolate dripping and a metallic cake topper ticks all the boxes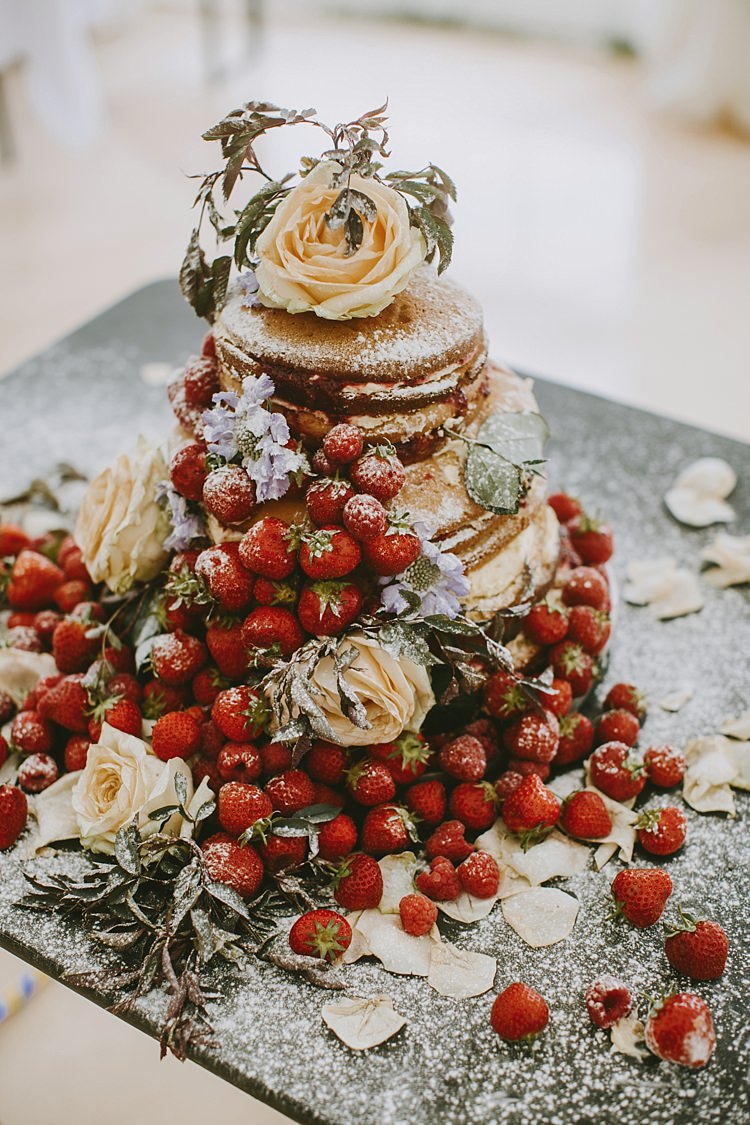 Image Source via The Curries – this cake adorned with berries is simply stunning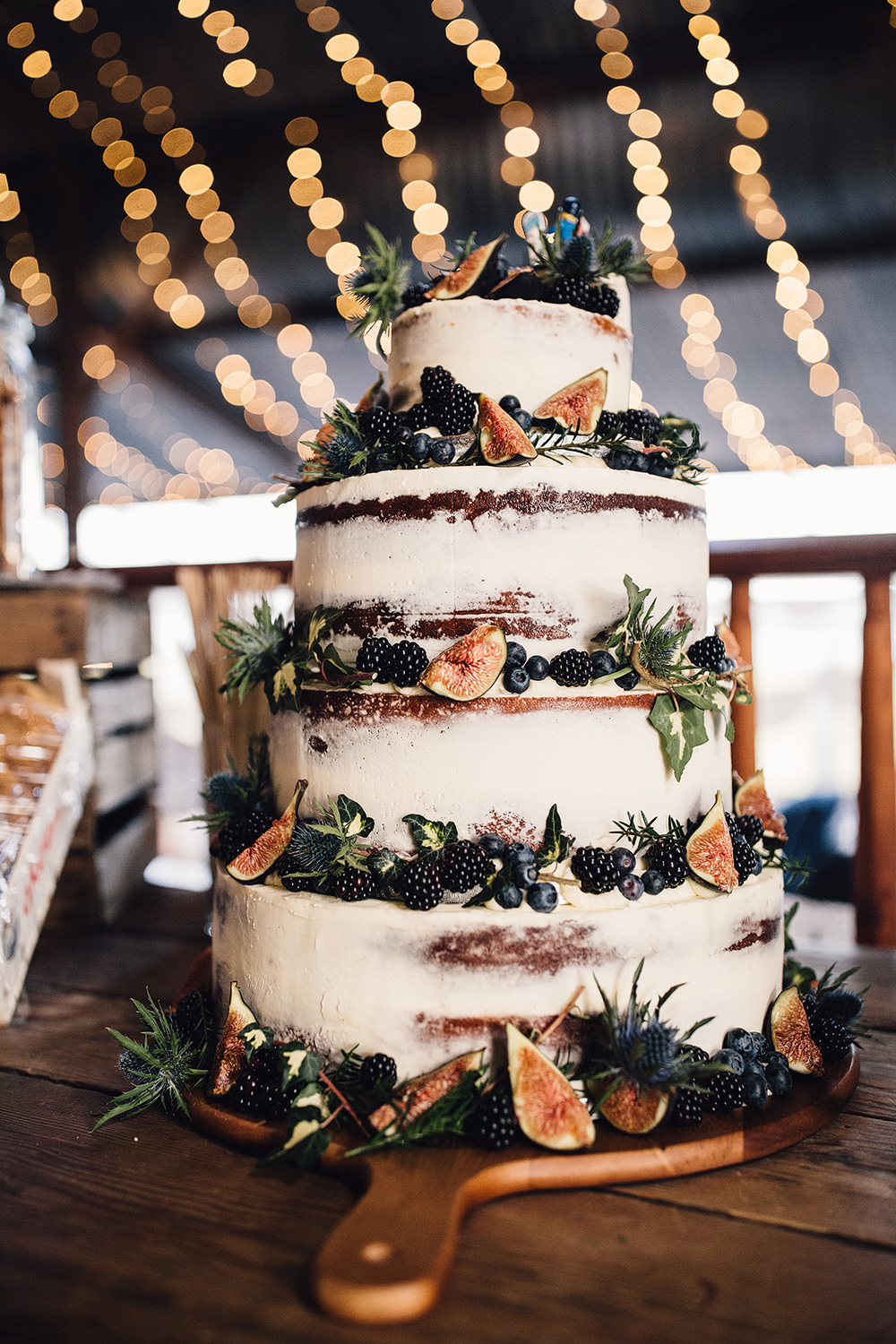 Image Source via Samuel Docker.  – I love the use of fruit with this cake, amazing icing and the colours are fabulous
Image Source –  My personal favorite, no idea why, I don't even like pink that much, but I love the simplicity and the fact that it is single tier.
Image Source via  Benjamin Stuart Photography. – rustic and traditional in it's nakedness!
Image Source – I love the combination of light and dark sponge allowed to be shown in this cake
Image Source – Dark chocolate sponge and some caramel drizzle – yum!
Image Source via Krizel Photography – just a tiny bit of cake peeking through this crumb coated tower. Gorgeous and so pretty!
Image Source – I love the succulents on this cake!
Image Source – So small and dainty! Such a pretty cake and so simple.
FOLLOW KELLY AND LAURA ON PINTEREST: 
[jprel]