Happy Saturday and welcome to your weekend! I hope you are doing something nice and managing to dodge this showery weather!
Today I have the pleasure of bringing you our weekly edition of Boho Pins, and I have an excellent collection of escort cards for you to swoon over! Typically an American tradition, we are now seeing an increasing number of UK brides using them to show some creativity, tie in their theme and escape the dramas of seat-by-seat table planning! Genius. Instead of using a traditional table plan, the guest's name is placed with the table number they are sitting at. As time has gone by and imaginations have got bigger and better, escort cards have been turned into anything from dainty detailing, to massive installations. They can be a real focal point at any wedding and a great way to tie in any theme you want to incorporate into your day.  I can't pick a favourite from our selection, they are all so fabulous, but I'd love to hear which is your top pin!
Image Source via Ryan Ray Photography – I love the idea of everyone finding their seat from a photo of themselves. This is what we did at our wedding.
Image Source via Sarah Kathleen – Such a pretty idea and your guests get to keep their beautiful succulents to take home
Image Source – Such a fun idea and each one can be personalised!
Image Source via Joielala  – Super stylish, looks amazing and bang on trend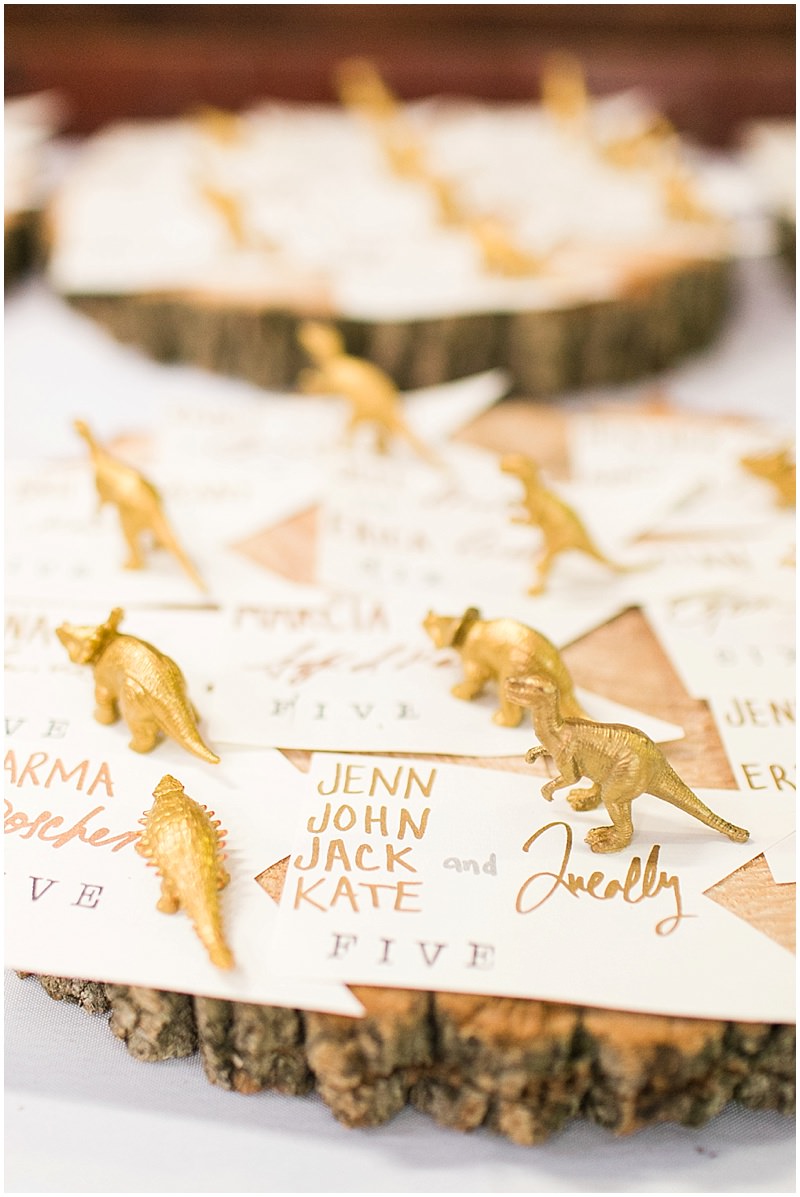 Image Source via Cassi Claire  – I just love these gold dinosaur models, such a fun idea, my son would love them.
Image Source via Braedon Photography – How beautiful does this display look! A wonderful way to incorporate natural decoration into your day.
Image Source – Very classy and pretty!
Image Source – This is a work of art! Acrylic hanging from a curtain doorway!
Image Source – These are just stunning! Marble coasters which double up as favours
Image Source via Ann Katherin Koch – I love this feather escort "card" display, a touch of boho glam!
FOLLOW KELLY AND LAURA ON PINTEREST: