Today's shoot has so many things that I just adore from the wedding world. Firstly the colours. A rainbow of flowers which makes my heart sing. For years we saw pretty much only white flowers mixed with a hint of greenery, but now colour is back and I am here for it and these flowers are truly stunning! Secondly one of my favourite designers Rue De Seine in one of their most stunning gowns, worn perfectly by our beautiful model. And thirdly, but most importantly the cutest dog wearing a flower collar! What could be more adorable at a wedding than a cute animal with flowers?! This is one beautiful shoot, that took place on 17th June 2020 at Dade City in Florida. Big thanks to Landrum Photography for the gorgeous photos and to the team of suppliers for putting together such a joyous collection of images.
Natalie the photographer tells us more abut the shoot
Colour and intimate romance was what we wanted from this styled elopement. Two Sisters Ranch is a cozy and quiet venue that specializes in elopements. With COVID making elopements more popular and feasible, it was time to really show just how you can have a gorgeous and intimate elopement.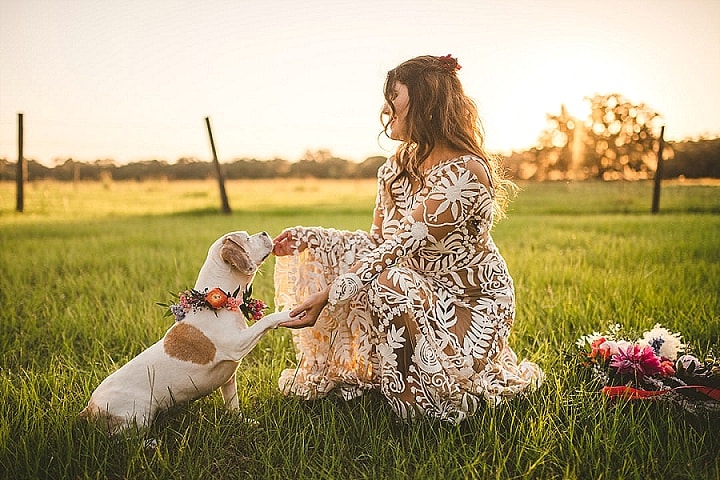 Supplier Shout Outs