Well hello Monday and how are you all? How was your weekend? Ours was good considering the current climate. Walking, baking, film watching, car washing, a zoom get together and lots of cuddles with my boys. It's funny how it's the small things that become the big things in times like this. I am starting off the week with the gorgeous farm to table wedding of Meghan and Jake. The couple are lucky enough to own and live on a wonderful farm, so it was the natural choice to hold their wedding on it. They had locally sourced and home grown food and flowers and so much beautiful rustic decoration. The whole day looks beautiful, effortless in it's rustic styling, laid back and magical with so many friends and family pulling together to make it happen. Big thanks to Imthiaz Houseman for the lovely images.
Our wedding day was the culmination of so many family and friends who came early and helped us literally build the venue from the ground up. Celebrating our love, with our favourite people on our very own farm was nothing short of profound and magical. 
Meghan and Jake were married on 14th September 2019 at Cedar Springs Farm in Hotchkiss Co in Colorado.'It's our home and we love it here. We were excited to introduce our family and friends from out of town to our animals and show them the life we've built here. We had 150 guests and it took 6 months to plan.'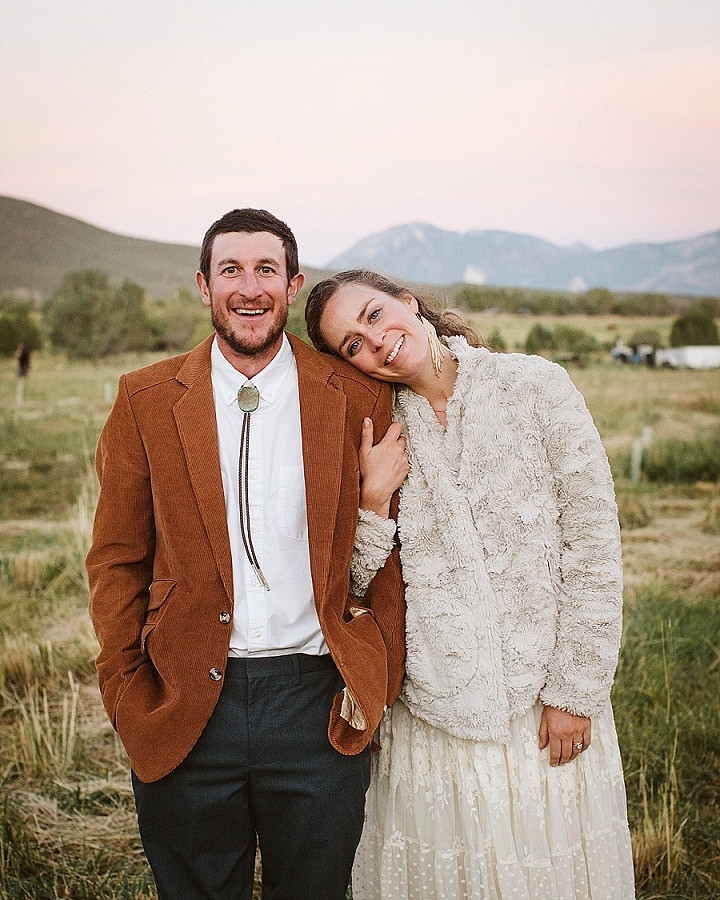 How they met 
We met farming on Maui 7 years ago and this will be our third summer together at Cedar Springs Farm
The proposal
On Maui there's a beach we love and we went out on the lava rocks. Jake tried his best to awkwardly kneel on the sharp rocks and not drop the ring in the water as he proposed.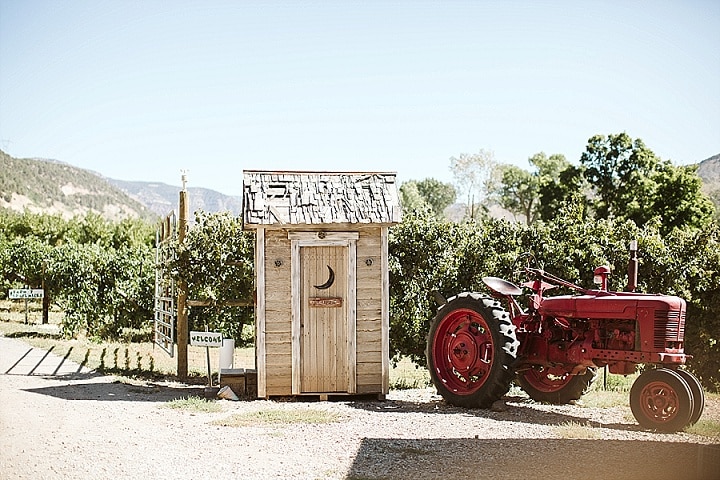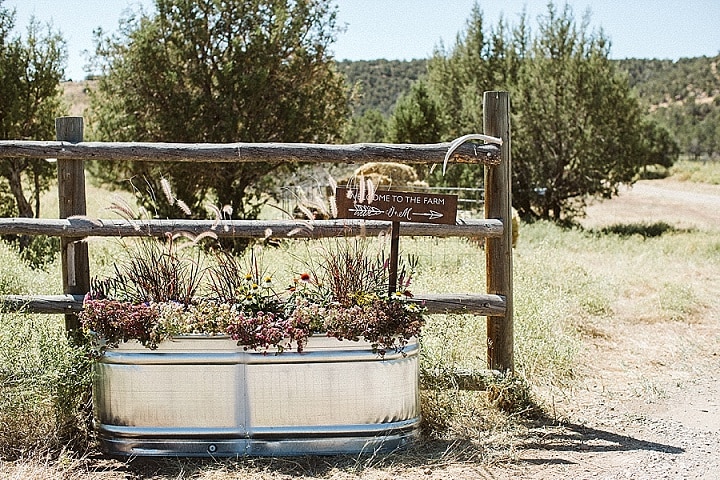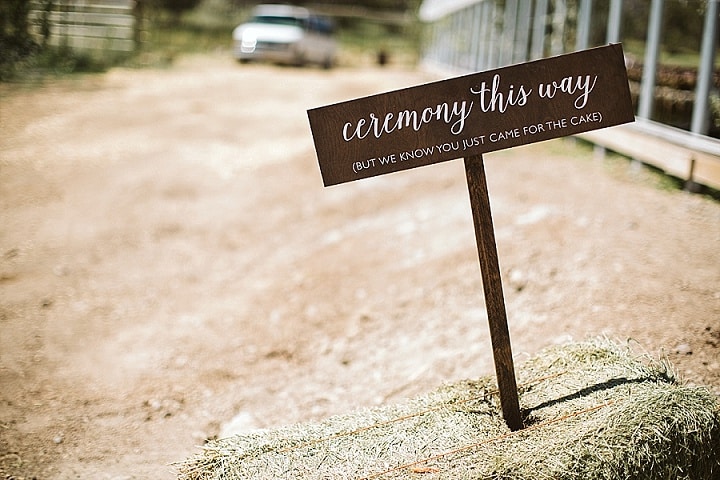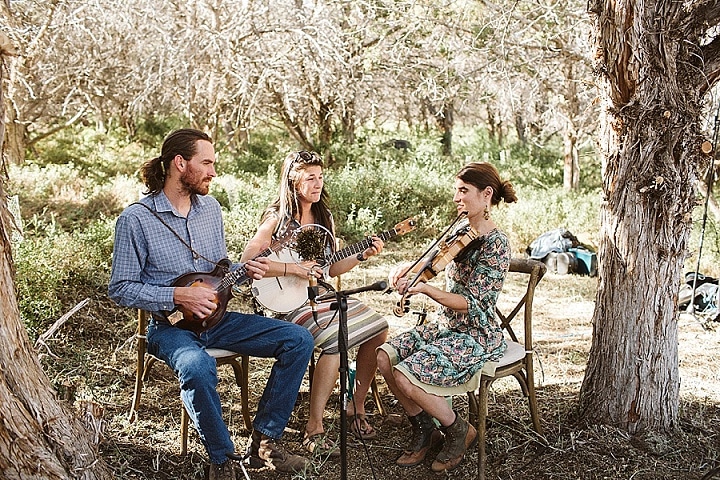 How did you allocate your budget? 
We prioritized good food and good flowers all local
Where did you splurge and where did you save?
We only spent a few hundred bucks on clothing, we saved a lot on food because we grew most of it and our friends were the caterers.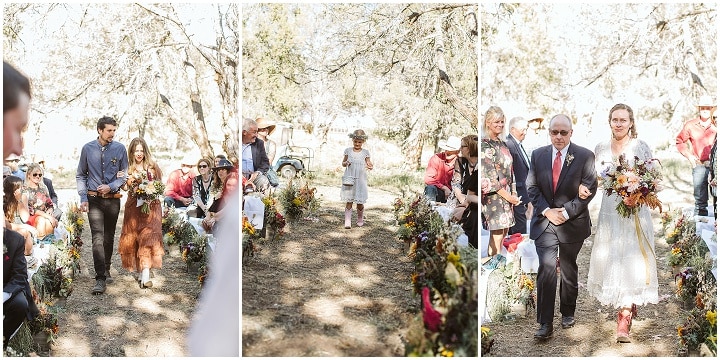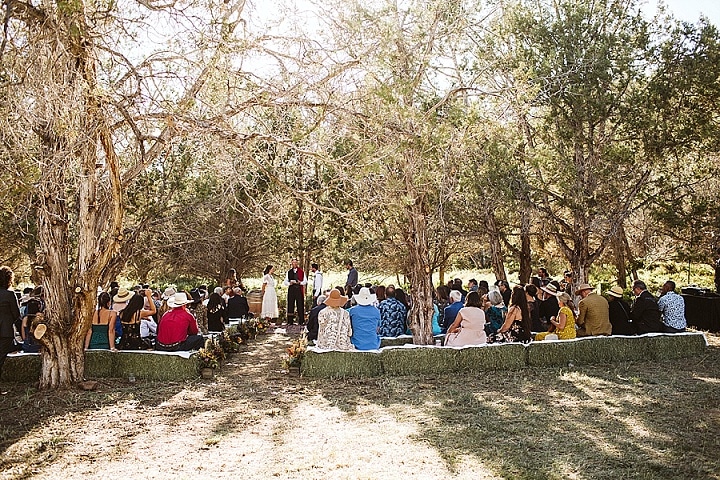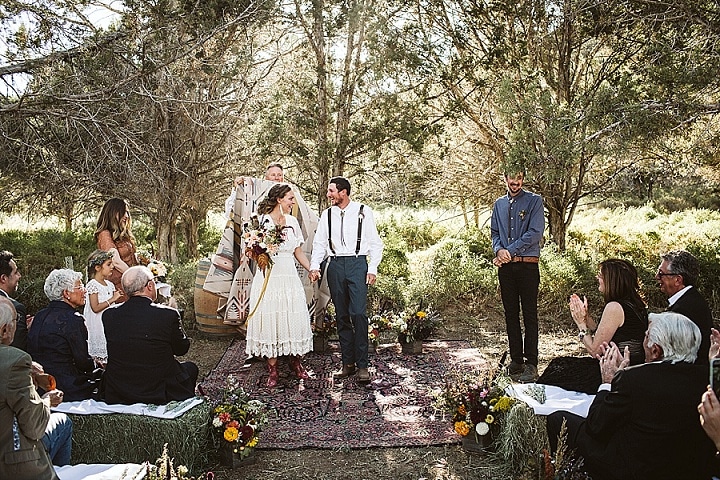 How did you choose your photographer?
Came highly recommended from wedding planner
The dress
Spell and the Gypsy collective dress, old gringo red cowboy boots, homemade beaded earrings and turquoise necklace.
The suit and bridesmaids
Didn't wear a suit, just a nice pair of pants and a button down shirt with braces. Maid of honour wore a Doen dress.
Theme or colour scheme
Farm wedding
Flowers 
Meghan grew a garden of flowers for the wedding and we also sourced flowers from our friends down the road.
Decoration 
We got married in the juniper forest, used hay bales for seating and let the natural beauty of the location be the decoration. After the wedding we fed the hay bale seats to our cows.
Food
We raised all the beef and chickens for the wedding feast. We sourced veggies from our friends down the road and Forage Sisters cooked and served the meal.
Wedding cake
Local baker in town made it for us
Entertainment
We hired a DJ to play dance music after dinner. We also built a bonfire by the pond where people could sit and relax.
Who supplied the stationery?
Bella figura
Personal touches
We erected a large hoop house and planted clover and grasses to be the dance floor. This was where everybody ate dinner, and now the hoophouse is being used to grow food. We also built all of the farm tables that got used during the feast. We made them out of locally milled wood. We spent all summer planting flowers and making the farm look extra beautiful. We raised 100 chickens and butchered a really nice steer from our herd to feed our guests.
Special moments 
Our highlight of the day was when we stood together on front of our relatives and they witnessed us making our vows. It felt like time stood still. We loved being wrapped in our wedding blanket at the end of the ceremony.
Advice for other couples
I would advise other couples to sit down together before any of the wedding planning begins and to get on the same team. Figure out how you want your wedding to look, and figure out your priorities and then you can work together toward the goal. The process is stressful and challenging and if you work together and stay on the same team it will all be worth it and make you stronger.
Biggest surprise 
How easy and casual our day ended up being was the most surprising thing of all
Supplier Shout Outs
 

[jprel]