We are heading off to Western Massachusetts for todays quite beautiful Jewish Farm Wedding. I don't feature that many Jewish weddings on the blog, but when I do I really love how much fun they seem. The evening dancing and celebrations are so energetic and everyone gets involved. As well a being a whole heap of fun and full of boundless energy, Jaclyn and Ben's wedding is quite beautiful as well. From the delightful outdoor ceremony to the lovely rustic chic decoration. Big thanks to Emily Tebbetts for the fab photos.
Rustic Chic Farm Wedding in Western Massachusetts
Jaclyn and Ben were married on the 3rd July 2016 at Worthington Inn at Four Corners Farm, Massachusetts. 'We chose to have our wedding in Worthington, MA. The area is so beautiful and calm and we found an incredible Inn where the owner Deb Shaw welcomed us into her home. We knew right away that was where we needed to get married. I really wanted our wedding to be soft, classic, whimsical, elegant, and simple. Nothing is more beautiful than nature and I wanted the colors to compliment and match the natural scenery.'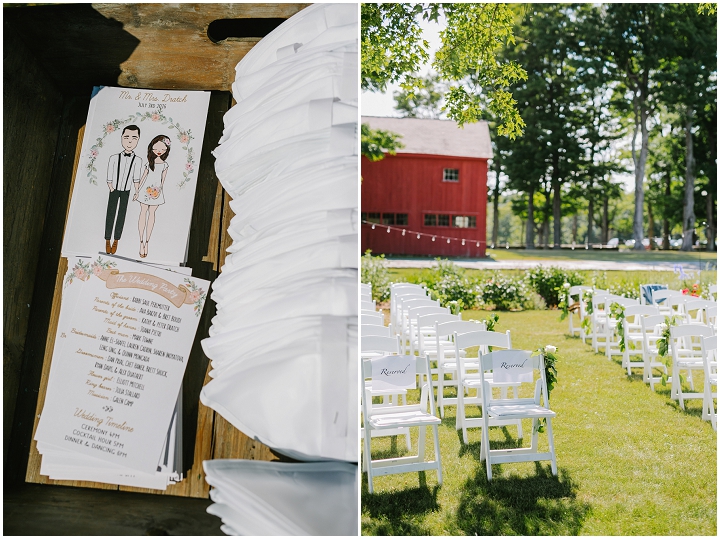 How they met
Ben and I are truly a story of fate. Ben is from Colorado and I am from New York and we happened to meet on a flight to Israel. Ben was going on a trip while he was a senior at West Point and I was going on another trip to Israel as a student at UMass Amherst. My seat got switched from sitting with my group and I got seated next to Ben. Long story short after a 9 hour flight we got to know each other pretty well. Also, Geoff who was on the same trip as Ben (and actually sat in between us) came to our wedding and has been a part of our lives ever since. Also, our Rabbi who married us was the reason I went on that specific trip to Israel in the first place which made it even more special to have him at our wedding.
The Proposal
Two years later Ben came home from a deployment in Afghanistan and took me on a whole day reliving memories together in New York City. We had a picnic in central park (with Israeli food), went biking, and he even rented a boat! That night he took me to an amazing steak house where he first told me he wanted to marry me two years before. He fulfilled that promise and went down on one knee after dinner!. The whole restaurant was in on it and I was completely shocked! Somehow during his time deployed he and his parents managed to get his grandmother's ring for me. His grandparents were married for over 60 years and I am so honored to have that history be a part of our marriage.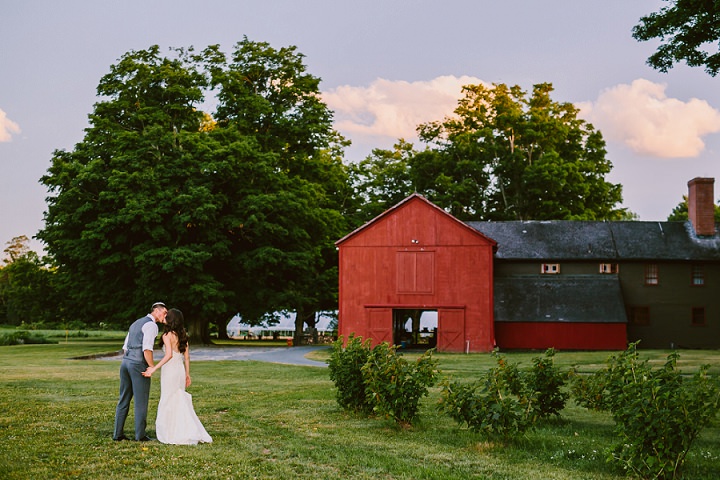 Personal Touches
I spent a year searching antique shops for most of the decorations including all the gold candle sticks. The chuppah was made out of real tree branches and Ben's tallis from his Bar Mitzvah hung over us.
Highlights
Our friends and family came from all over the country and world to celebrate with us and our reception was amazing! From throwing us up on chairs, to belly dancing, to even Albanian dancing – the party never stopped! It was by far the best day we could have ever asked for.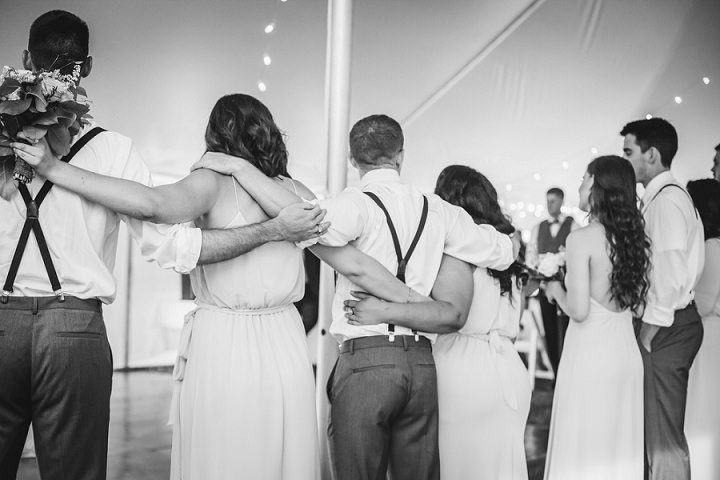 Supplier Shout Outs:
For more information on Emily's work go to:
emily-tebbetts-weddings.com / [email protected] / FACEBOOK / PINTEREST / I: @emilytebbetts