Your Wedding Make Up is going to be an important part of your big day, getting the right MUA (Make Up Artist) booked is an important part of your wedding planning. BUT what makes an MUA the right person for YOU and YOUR wedding? What look are you going for? Do you normally wear a lot of make up or are you more of a natural kind of bride (or groom). Will you need a trial? What sort of questions do you need to ask? There are many things to consider, but fear not, as today we have expert Wedding Artist Victoria Northbrooke on the blog to guide you on the right path.  Victoria has just launched her own Podcast Beauty & The Bride. She says 'It is a new series dedicated to protecting brides from overdone Youtube style makeup, heavy 'insta-brows' and badly made hair extensions. She says 'Beauty & The Bride guides discerning brides through the beauty jungle to ensure they look effortlessly stunning when they say, "I Do".' Victoria is on hand to offer her expert advice so feel free to leave her a comment if you have any further questions for her.
How to Find The Right Wedding Makeup Artist For Your Big Day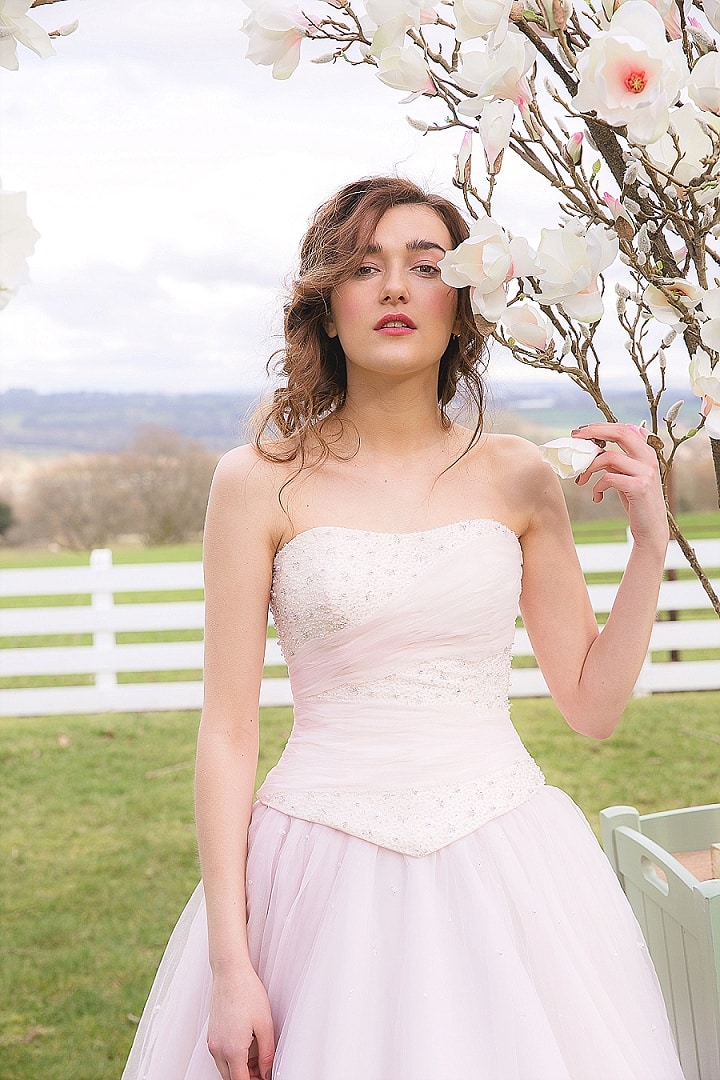 1) DO YOUR RESEARCH
The secret to booking the best wedding makeup artist is to treat it like an interview. You need to do your homework and ask the right questions, so you can book the best professional for you. Typing in 'best wedding makeup artist' in Google is no guarantee that you'll find the best. You need to do some legwork.
Search for makeup artists in your area but be prepared to also go further afield if you don't find a local artist that excites you. Read forums, check testimonials and ask your friends and family for recommendations.
2) LOOK AT MAKEUP ARTIST PORTFOLIOS
Look closely at wedding makeup artist portfolios and search for those with a wide variety of looks. You don't want a 'cookie cutter' makeup artist who only does one look for all the brides she works with.
If every bride's skin is the same colour and they all have heavy '#instabrows', then that's a red flag and a sign that makeup artist might not be for you.
3) BOOK YOUR MAKEUP ARTIST EARLY
Contrary to popular belief you need to book your wedding makeup artist sooner rather than later. Some wedding makeup artists will tell you to book as late as six to eight weeks before your wedding day. That's really cutting it fine and you'll be in real trouble if you don't like how they make you look.
Instead draw up a list of two or three of your favourite makeup artists and then check their availability as soon as possible. And NEVER be pressurised into booking your wedding day makeup artist before you've had your trial.
4) ALWAYS HAVE A MAKEUP TRIAL
This is not the time to cut corners. Always invest in having a makeup trial before booking a makeup artist for your wedding day.
It's worth spending more to find a professional makeup artist who has the skills and products to ensure you look perfect on your wedding day.
Your makeup artist will be spending your wedding morning with you, so you want to find someone who is warm and friendly whom you trust to make you look fabulous. Be prepared to invest in more than one trial if you need to. You wouldn't dream of only trying on one dress and sometimes it's the same with your makeup artist.
5) IF YOUR MAKEUP ARTIST 'DOUBLE-DIPS' RUN AWAY
A dirty makeup artist is a dangerous makeup artist.
Poor hygiene standards can cause the transfer of contagious infections such as herpes simplex, impetigo and conjunctivitis. Take a close look at your makeup artist's kit. Dirty makeup bags and smeared product residue is not conducive to good hygiene.
The ultimate sin is if your makeup artist 'double dips'. Once your artist has used a brush on your face, they should NEVER return it to a makeup product without cleaning it first.
If your makeup artist doesn't use a makeup brush cleaner, then run away – as fast as you can.
6) CHECK YOUR MAKEUP ARTIST HAS A LIGHTING KIT
Pro makeup artists have pro lighting kits.
Lighting is crucial for your wedding day makeup. Stately homes and castle venues are often notoriously badly lit and natural daylight can be hard to come by in your hotel room.
Your makeup artist should be prepared with natural portable lighting, especially for early morning starts.
7) GET A SCHEDULE FROM YOUR MAKEUP ARTIST
If you want everything to run smoothly on your special day make sure your makeup artist gives you a schedule.
Your makeup artist should be allowing up to two to three hours for the bride's hair and makeup and between 45 mins to an hour per bridesmaid's hair and makeup.
For larger bridal parties you also want to ensure your makeup artist has a professional team they can bring to work with them to help get your favourite ladies ready on your wedding day. And ask them if they are willing to stay for last minute checks and touch ups before you leave to say, 'I Do'.
If you follow these steps, you'll find the perfect professional wedding makeup artist and ensure you look your most beautiful on your wedding day.
For more information on Victoria Northbrooke and her Podcast at Beauty & The Bride go to
www.cocobellabride.com/podcast / [email protected] / www.cocobellabride.com /  www.cocobellabride.com/blog /FACEBOOK / INSTAGRAM / TWITTER
Podcast host and pro makeup artist Victoria Northbrooke said, "I've yet to meet a bride who wants 47 different products loaded onto her face and applied with a trowel on her wedding morning. Brides need to be able to know the difference between 'Youtube' style makeup artists versus a professionally trained wedding makeup artist."
The podcast launched on Valentine's Day and brings you bitesize episodes packed full of insider secrets to the best in bridal hair, makeup and skincare, all in under 10 minutes per episode. As well as need to know beauty brands, must have products and pro artist tips and tricks to looking naturally stunning on your wedding day.
Episode one of Beauty & The Bride podcast will help ensure you don't end up with someone fresh out of beauty school, practicing their skills on your face, on one of the most photographed days of your life.
With over 15 years of experience which began at Dior cosmetics, Victoria has worked with hundreds of brides. She has worked on film and television productions for Film 4, Fox TV and the BBC. Victoria is also lecturer in Media Makeup as well as a trained journalist having previously written for The Telegraph, among others.