A couple of weeks ago I posted an article about wedding make-up artists, the services you can expect from them and what they really do for you. Today following on the theme of wedding make up I am delighted to introduce you to Frances from Frances Moore MUA. Frances LOVES weddings, which makes her the perfect person to have around you on your wedding day. She is an expert in her field and  brings with her a whole host of experience that will make your wedding day perfect! I have invited Frances onto the blog to tell you a bit more about herself and her work.
'Hampshire's leading Professional Freelance Bridal Make up Artist, covering the South coast & the Surrey/Berkshire borders.'
I'll pass you over to Frances……..
What made you start your business?
I've always had a great passion for the Makeup Industry as a whole, so it was no surprise to anyone when I gained a qualification in Designing & Applying Makeup. I started off like many wedding suppliers by being asked to do a few friends' bridal makeup here & there – using my knowledge from the theatrical part of my training (waterproofing makeup!) and from the classic vintage element, to create true-to-self – but stunning looks. After discovering I absolutely adored my friend's weddings I just said to myself one day 'wouldn't it be amazing if I did this all the time?' so I did!
When did you start?
I've had the business a couple of years now, and I could literally never see myself doing anything else.
Where are you based?
I'm based in central Southampton, but I cover all of Hampshire, the South coast & the Surrey/Berkshire borders. But I can usually be found somewhere in the gorgeous New Forest National Park.
How would you describe your style?
I tend to favor a very natural look in my own makeup. I usually go for a flawless base, with a sweep of light blush – brown lined eyes with a bit of black mascara. I then finish will a tinted lip balm in rose or peach, as it's something easy to carry and keep topped up.
What is your biggest achievement so far?
It has to be having my beautiful daughter!
What do you enjoy most about your job?
I love the moments before the bride leaves for the ceremony, when I have a chance to talk to her & make her feel as calm as possible – oh and make her look absolutely stunning of course!
What would be your ideal wedding to work on?
I have these quirky paper laser cut eyelashes called PAPERSELF that I am dying to use on a bride – they are so amazing & unusual, but I haven't found anyone brave enough yet to use them!
Can you give me some information on your pricing structure?
All prices are stated on my website – but if anyone wants any more information they are more than welcome to contact me.
What is your ideal way to spend a day off?
Playing with my baby daughter & my beardy husband!
What can you never leave the house without?
Mmm…well when going out with baby in tow it has to be the trusted yummy mummy bag – but when on my own I'm partial to a little Bobbi Brown Everything Mascara!
Who would be your 5 dream dinner guests dead or alive?
Allan 'Whitey' Snyder (Marilyn Monroe's Make up Artist) Walter 'Wally' Westmore (Classic Hollywood Make up Artist) Elizabeth Arden, Bobbi Brown & Lisa Eldridge
What would you do if you won the lottery?
Odd as it may sound I think I would buy a retirement home with a large garden, as I've always liked the thought of giving the older generation somewhere swanky, bright & beautiful to live before they pass on.
If you weren't running your business, what would you be doing?
I would have to be involved in the wedding industry somehow whether it's the planning, floral decoration, cake maker – anything weddings I'm there!!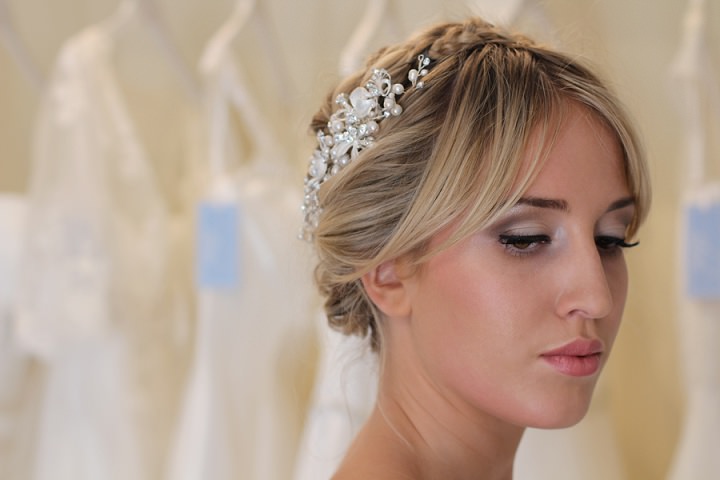 For more information on Frances and her work go to
www.francesmooremua.co.uk / FACEBOOK / @Francesmooremua  / 0774 33 77 263