I am lucky enough to be sent a whole host of amazing styled shoots here at Boho HQ! I get to see so much wedding pretty from industrial to rustic, classic to beach vibes. Today's' shoot though is a cool mix of Boho meets Studio 54. The shoot took place on 30th October 2019 at Garthmyl Hall and is the brain child of venue owner Polly at Garthmyl Hall and Jessica at W Collective. They wanted to show off the venues unique rooms, while showcasing local suppliers, concentrating on eco-friendly elements. They did this with great style and of course a whole lot of glitter! Man I love a glitter ball, every home (or wedding) should have one!
 An ethereal dream with a bohemian feel by day… A glittery Studio 54 inspired disco party by night.
After being invited to exhibit at the Garthmyl Hall wedding fair, Polly from Garthmyl & I put our heads together and dreamed up a concept for a photoshoot that would utilise the gorgeous backdrops of Garthmyl Hall, which has a plethora of individual, quirky rooms and delightful details, such as Geoff, the faux taxidermy giraffe. I adore the contrast of the gorgeous old building and the chic, modern meets classic interior design at Garthmyl. I wandered around the hall during the wedding fair and was in awe with every room I stumbled across. It truly feels like a hidden gem, each room has it's own vibe and is oh so swoon worthy (and totally Instagram-able) so I knew I had to do a shoot there.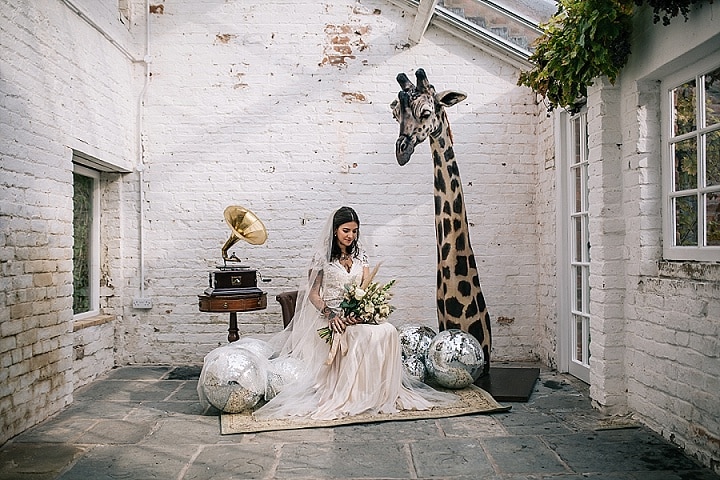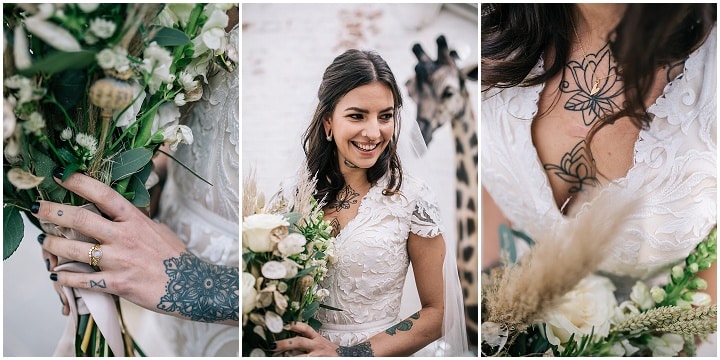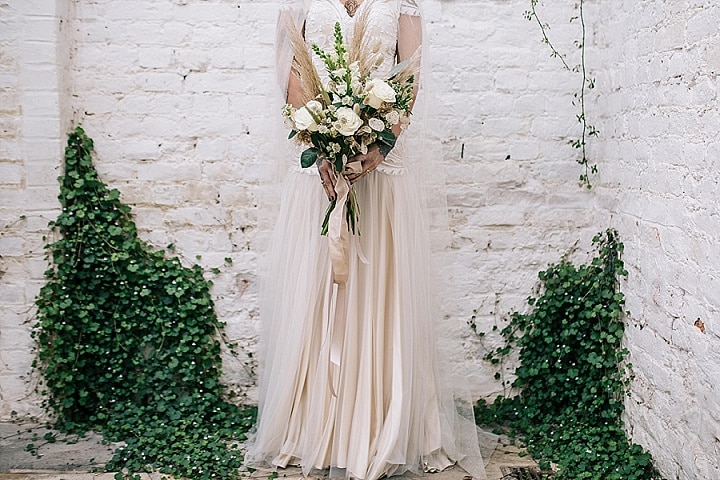 We wanted to go for a boho to disco theme. The daytime, bohemian vibe was very laid back and aloof; I pictured a classical art painting as the feeling for the bohemian element. Steph from Bridal Reloved Shrewsbury provided stunning dresses, with hair by Kate at Hurst Barn and Sasha Brown make up artist creating an undone, natural beauty look. We took it to Studio 54 with the help of biodegradable glitter from Wild Glitter Store to create a fun evening look, with pops of neon lights and disco balls from ESL Hire reflecting light from every angle. RDLux provided the jewellery for the shoot, with gorgeous bouquets from Leanne at Serendipity Florals. Olivia Moon, who captured the two different vibes effortlessly, photographed the shoot. I brought along my bespoke veils, focusing on interesting textures and embellishments to elevate the traditional veil. Our models, Rebecca and Mai nailed it, and looked drop dead gorgeous in each look.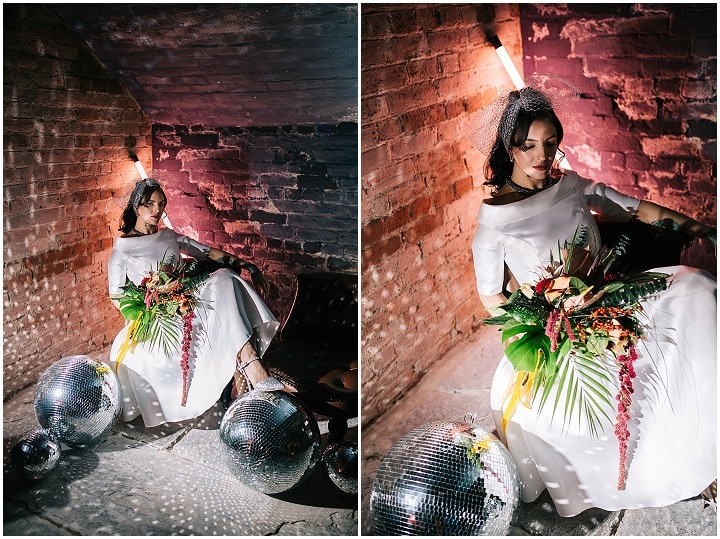 Our aim was to collaborate with local Shropshire & Herefordshire suppliers to showcase the best the area has to offer. Each element and detail was photographed, highlighting each skill that went into the shoot and not just the overall look. We wanted to include eco-friendly elements, such as using reloved, ex sample dresses from Bridal Reloved, and bidegradable glitter from Wild Glitter store. We had an overall moodboard for inspiration, but each creative on the team had a say in each element, so it was truly a collaborative effort.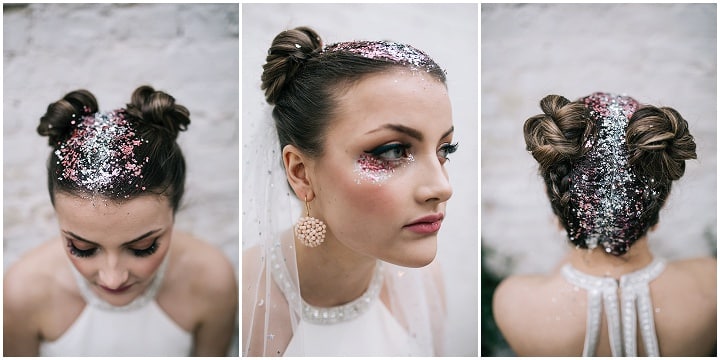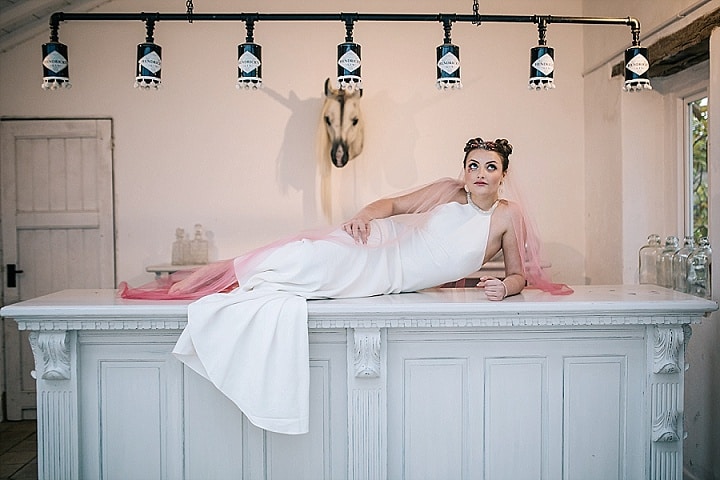 The suppliers who made the shoot possible