Happy Monday everyone and how are you this fine Monday? Did you have a good weekend? Was it spent celebrating Halloween or Bonfire night? Or neither? Mine was filled with Bonfire night and fireworks celebrations, a bit wet bit we still managed to have lots of fun! So now as we move away from Halloween for another year, I wanted to bring you something bright, colourful and full of summer cheer with this super fun wedding that has been sent into me by the couples venue. Jacquelyn and Danny were married on 22nd June 2019 at Sugar Hollow Retreat in Tennessee and their wedding was filled with the most stunning flowers I have seen in a long time. This wedding is so full of colour, not only the beautiful flowers, but the glasses and the decor. The outdoor ceremony with the mountain backdrop is stunning, followed by the gorgeous marquee reception, all captured by Mandy Rhoden Photography.
Whimsical Spring Mountain Wedding at Sugar Hollow Retreat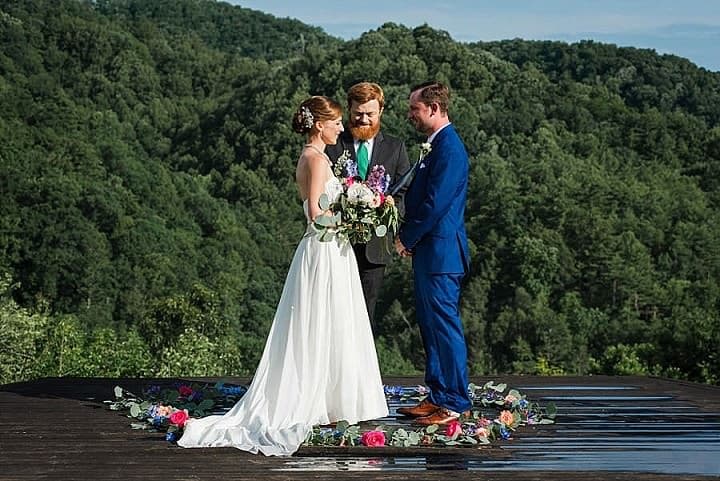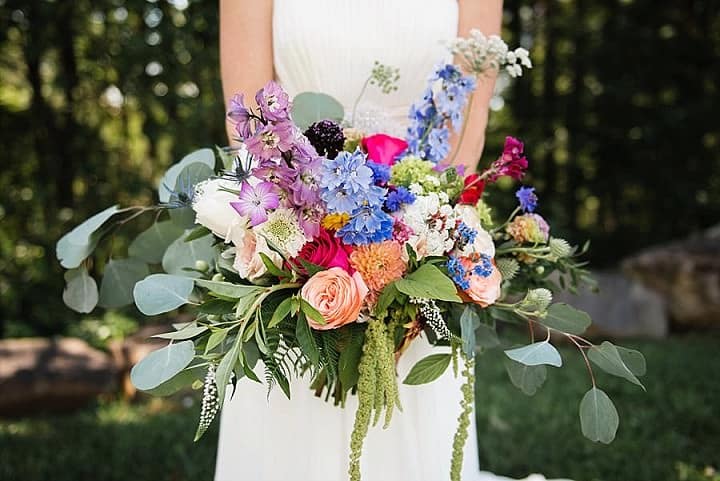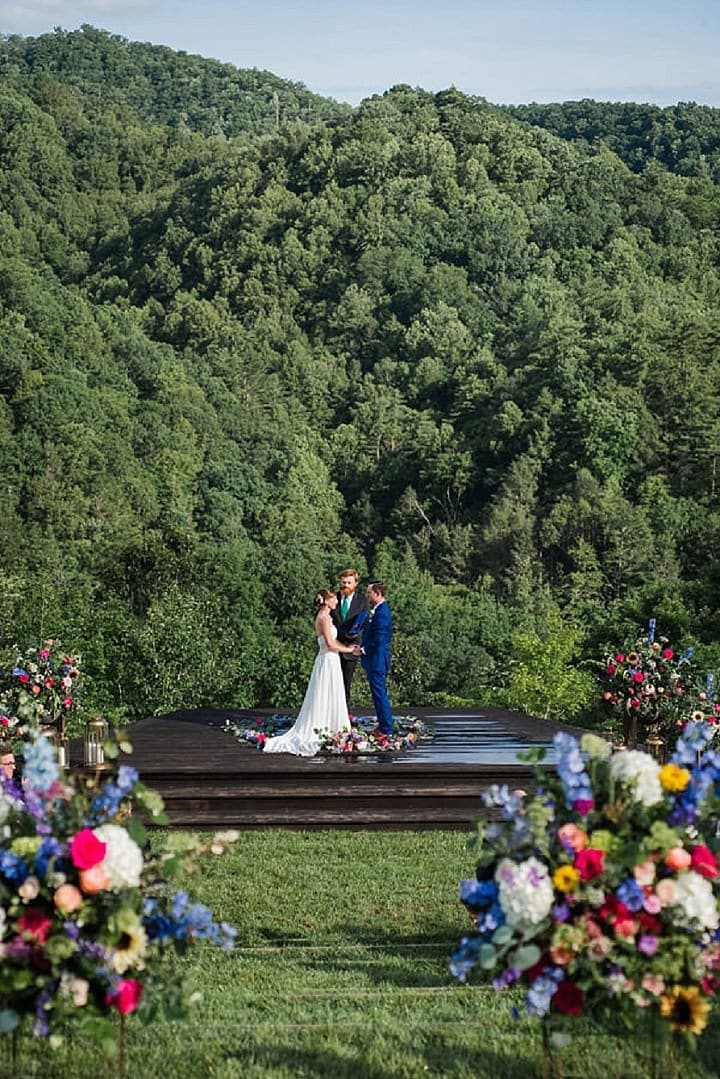 A bit more about the wedding 
Jacquelyn and Danny Wilcox, of Boone, NC, always knew they wanted a beautiful, serene mountain destination wedding. After hours of looking at the websites of wedding venues in western North Carolina and eastern Tennessee, they saw something special in Sugar Hollow Retreat.
Jacquelyn and Danny's family and friends gathered at Sugar Hollow the day before the wedding and got settled into the retreat's cozy accommodations. The rehearsal at the amphitheater went off without a hitch. The rehearsal dinner was held at the Overlook Deck, romantically lit and decorated for the night by Kaleigh and her team of incredible vendors. The deck, the view of Watauga Lake and its mountaintop surroundings provided more than enough room for Danny's brother, Kyle Wilcox, to cook up a mountain feast of a shrimp and crab boil. The kids, cousins and friends, had room to play while the parents could enjoy each other's company and keep an eye on the little ones. Everyone remarked how beautiful, how romantic, the rehearsal dinner was. No one wanted to part company, but thanks to Sugar Hollow's lodging, they didn't have to.
The family party did not stop at dusk. Sugar Hollow provided a fire pit and ample firewood. The gathering moved to the Sugar Hollow Lodge's Patio. As the cozy fire flickered into the late hours, family and friends relaxed in each other's company.
The next day, Saturday, it was time for the wedding. Afterward, Jacquelyn said "I cannot begin to imagine a more wonderful wedding weekend. This past weekend blew away anything I ever could have dreamt all thanks to Kaleigh Hackfeld, the property's wedding planner. My husband and I both have full time jobs that require a good deal of our attention and a 3-year-old son, therefore we wanted something fun but struggled finding the time to plan. Thank the heavens for Kaleigh and the team at Sugar Hollow. I trusted her and she delivered like I never could have imagined.
"The decorations, the setting, the timeline…she heard every request and made it a priority. I was relaxed and beyond thrilled all weekend and all of our guests raved about the venue and how special it was. It was so beautiful, and Sugar Hollow made it look easy and effortless. We are so grateful for the best weekend of our lives."
From the rehearsal to the wedding, through the reception with full band and five-star catering, and late into the night, no one who was present at Jacquelyn and Danny's wedding will ever forget it.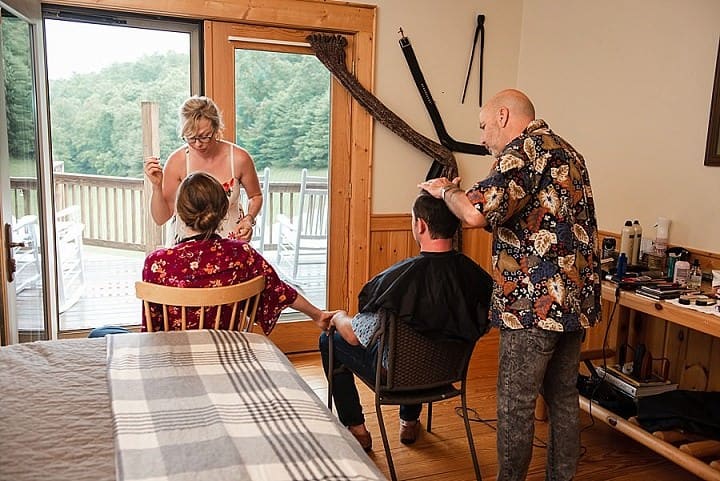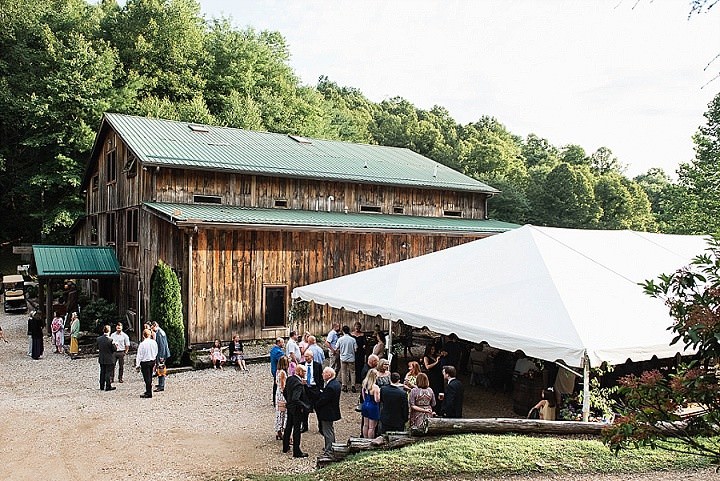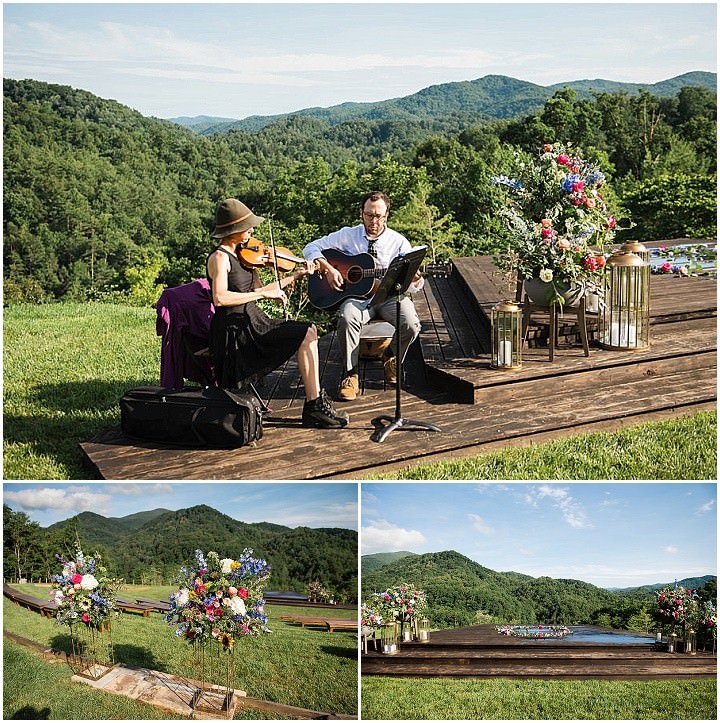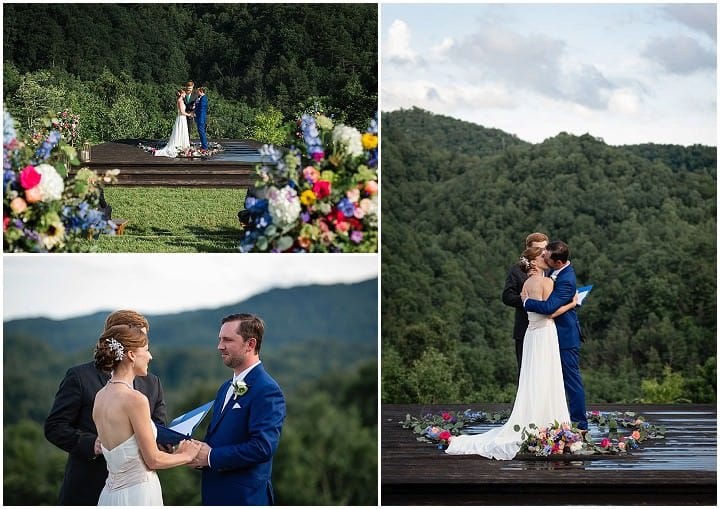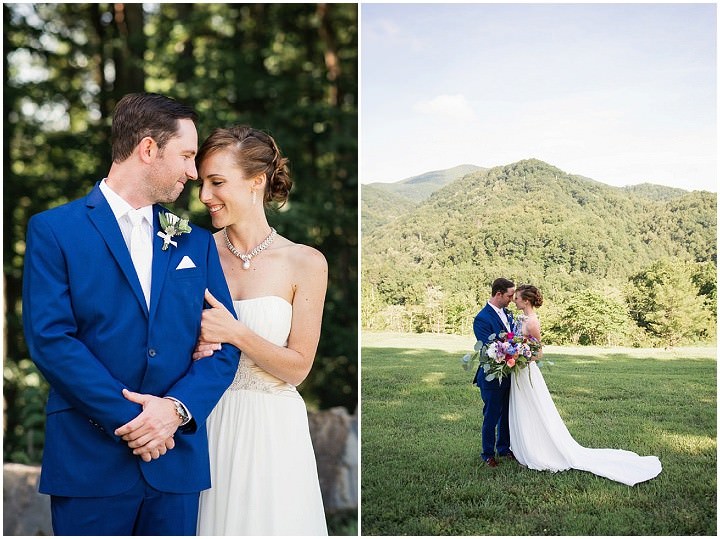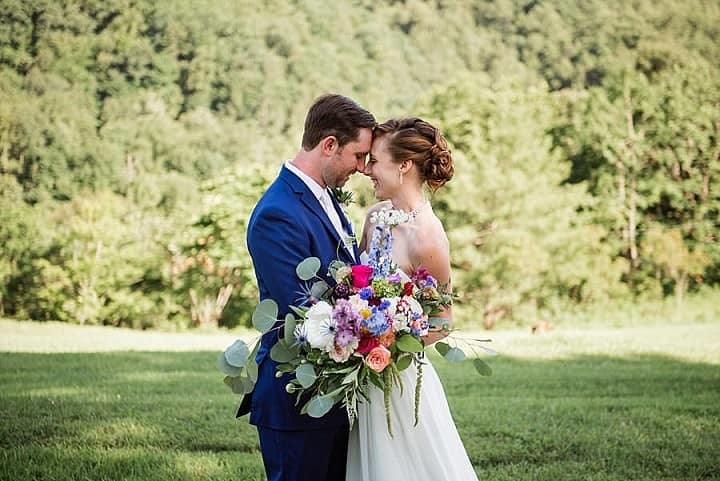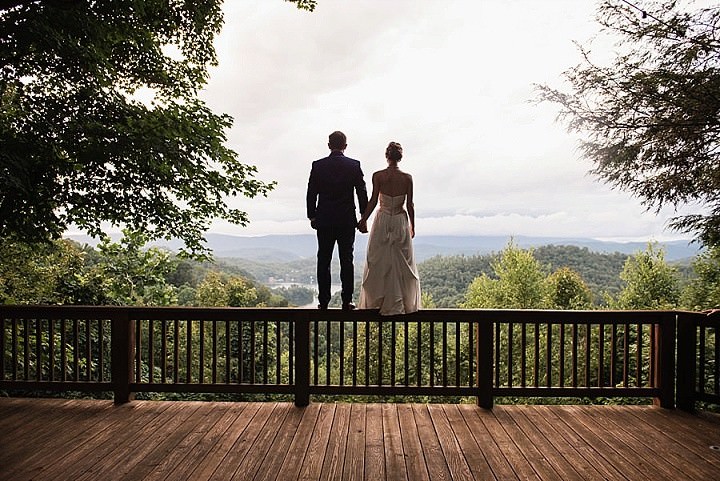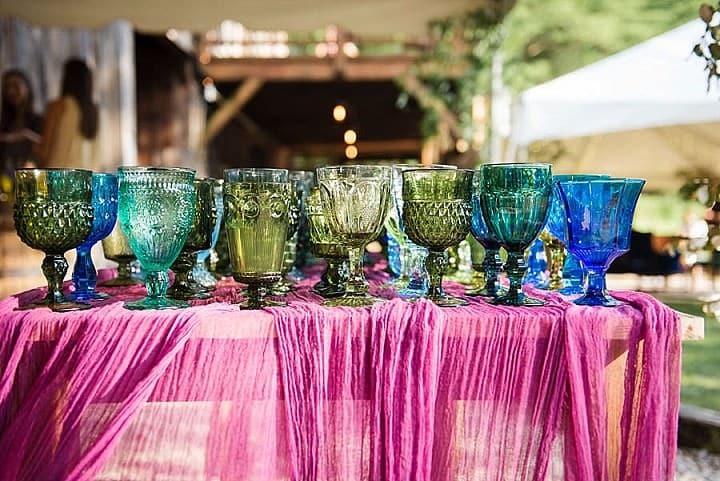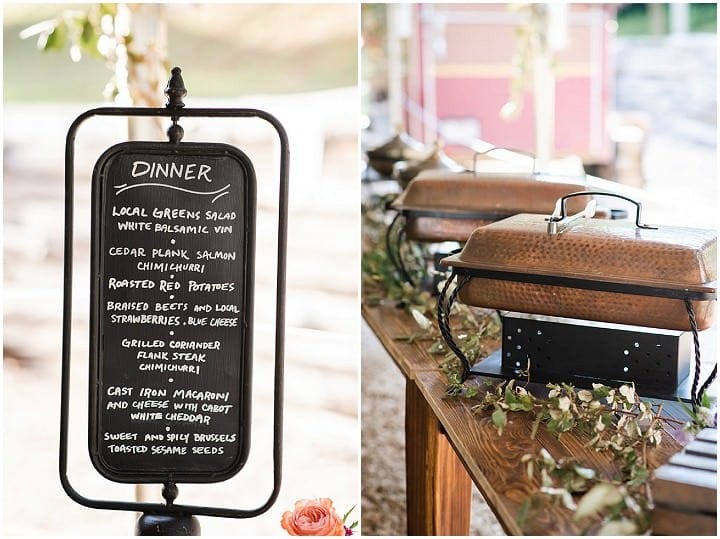 Supplier Shout Outs
For more information on Mandy Rhoden Photography