Here at Boho weddings we love a DIY wedding, so when I came across SelfPackaging I knew you would want to know more. SelfPackaging is an online shop that brings you a wide range of small design boxes, perfect for wedding favours. SelfPackaging lets you place small, medium or large orders without paying big prices with no endless delivery dates. These boxes are perfect for wedding favours, gifts, confetti holders and jewellery holders. They also offer a fantastic selection of DIY goods like bakers' twine and ribbons to help you complete your crafting projects. 'Our idea is applying the " Do it Yourself" concept to the world of packaging, demonstrating that making your own nettle gift boxes can be not only easy and cheap, but also fun.'  I set Ashley a few questions so you can find out more about this fab idea, and you can see how these fab boxes can be included in your DIY wedding.
SelfPackaging is an online shop that will help couples that are looking for alternative ideas for their wedding. We have a wide range of products for invitations, welcome packs, cards, stickers, bags…etc. Couples love our website because it's user friendly, and it offers great ideas for their wedding. Plus our service is excellent. 
What made you start your business?
Back in 2010, Josep Maria Garrofé , found a niche in the market and realized that consumers needed simple cardboard boxes at an accessible price. We were already making boxes for our customers but we wanted to make them reachable for everyone, so SelfPackaging was born.
When did you start?
Originally we started our little family business in 1992 as a design studio, and later on in 2010 we launched SelfPackaging. Today we are international business that sells over 2.500.000 million boxes per year, so we are very proud of our growing company.
Where are you based?
SelfPackaging has its offices located in Barcelona and the production centre in Calaf, Barcelona, from where its products are distributed to Spain and the rest of Europe.
What sort of geographical area do you cover?
We work internationally but we are specially focused in Spain, UK, France, Germany and Italy.
What were you doing before?
We have our packaging design agency, Garrofe.com, that has over 25 years of experience in the sector, and an excellent reputation evidenced by the fact that we have won more than 300 awards for work on different projects. As mentioned before we started with SelfPackaging in 2010 as a project aside the agency.
How would you describe your style?
We don´t 'just' sell boxes, we sell design, experiences, emotions, trends, solutions through our boxes, complements and personalization. If there's any couple that wants a specific design that we don't have online, if they order more than 250 boxes we will design it for them.
What is your biggest achievement so far?
Opening our shop to 4 new countries and getting international. We are also very happy to offer design and personalisation to our customers that need something more meaningful, especially for weddings.
What makes you different to your competitors?
We provide alternatives to the typical packaging as we offer creativity and design. On our website and blog you can also find inspiration for every box, as well as in our Instagram or Pinterest page. We also have personalised customer service in case you have special needs for your product.  Our competitors are not specialised as us, we can add any design they need.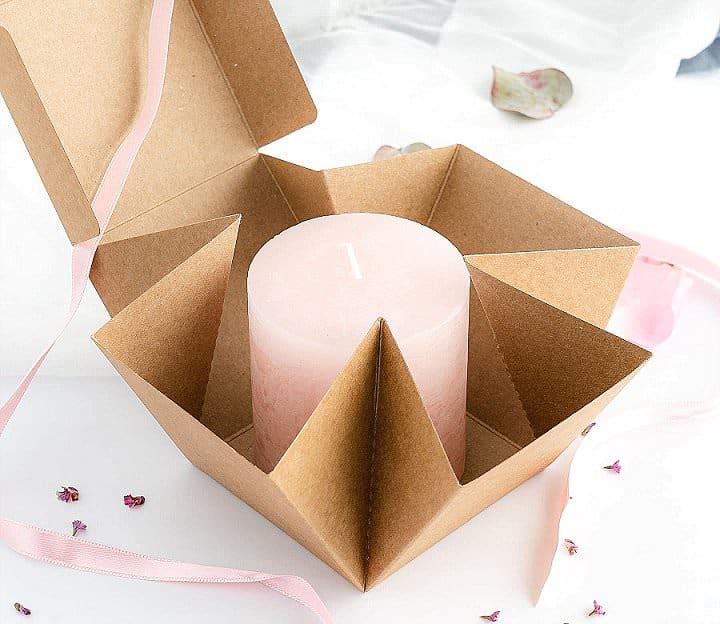 What do you enjoy most about your job?
We love being in constant creation and help people present their ideas in a nice and easy way. We really enjoy when customer tags SelfPackaging in their creations, it makes us really proud that there are sharing it online!
What sort of couple do you think you attract?
Any couple would be interested in our products, from the most classic type to the millennial or Nordic style couple. We adapt to every style!
What would be your ideal wedding to work on?
We would like to work with all kinds of weddings, because our products adjust to every need that the couple might have. Traditional/classic weddings, rustic or a beach style wedding would be interested in SelfPackaging. But our ideal target to work on would be a DIY wedding were the couple can have hand made decorations, also this is a great way to keep the costs very low for the couples that have a limited budget.
We have a wide range of wedding details. All our boxes are ideal as wedding favours, which we are sure guests will definetly love. Original little boxes for candy, sweets and gifts. They can choose their favourite colour and size and amaze everyone!
Talk me through the design process
We would start by doing some brainstorming at the office, marketing, design and sales team all together giving out our ideas. From there, product design would offer a prototype and marketing would do all the creativity and decorations. In marketing we are always searching inspiration on Instagram and creating boards on Pinterest so we don't miss out on any trend.
For more information on Selfpackaging Favours go to
www.selfpackaging.com / www.selfpackaging.com/blog / [email protected] / FACEBOOK / INSTAGRAM / PINTEREST / TWITTER  / Phone: 679 314 935 (Ask for Ester If you have any questions)
this is a sponsored post