On first glance at today's elopement wedding, you may think to yourself that it's a styled shoot. Well let me stop you right there, this is no styled shoot, this an actual wedding! Yes I know crazy isn't it! The whole elopement is just sooo perfect! Nina and Jure decided that after chatting about their dream wedding, they both wanted it to be an intimate affair; just the two of them. They wanted a specific look, so they set about making that happen. To find their dream botanical location they enlisted a wonderful team of wedding suppliers who put their dreams into reality. And oh my, what a reality! The whole day is just jaw dropping! Nina and Jure of course look out of this world, but the styling of the greenhouse from the team is also breathtaking. I just love the whole look and feel, the bohemian vibe mixed with the botanical backdrop works perfectly. Massive thanks to Everything & Beyond for capturing the day so perfectly.
"It was wild and romantic at the same time. With its location and decoration it was just perfect and more than I ever dreamed of."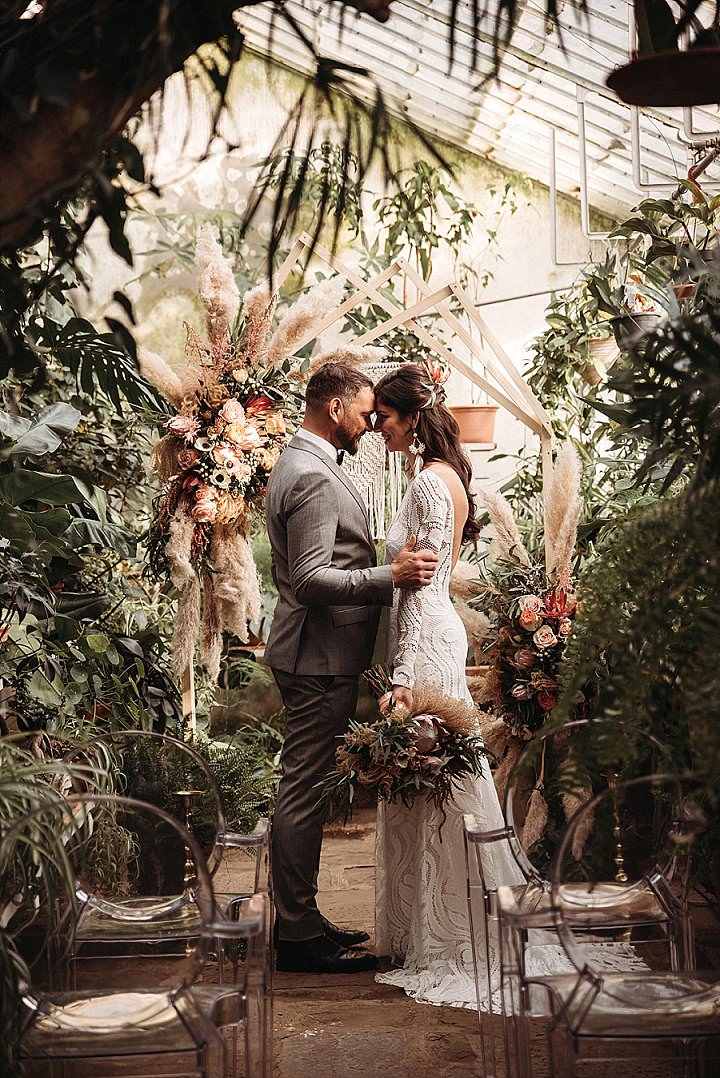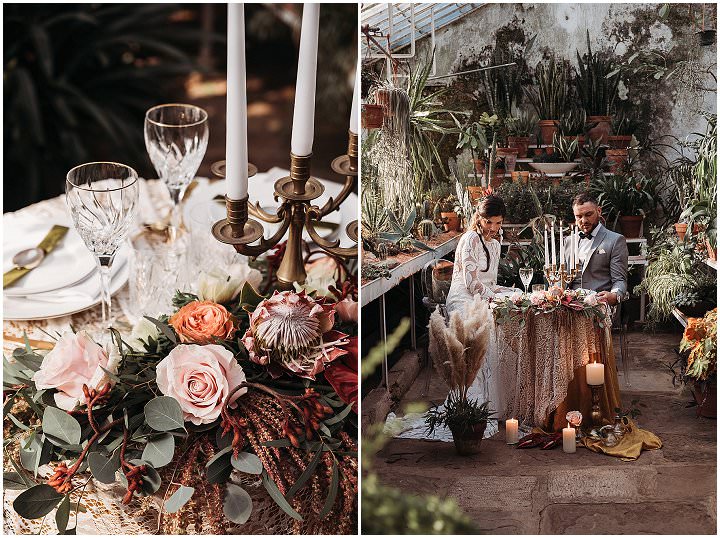 Nina and Jure were married on 16th February 2019 at the Botanical Garden Sežana, Slovenia. 'They wanted a bohemian location with lots of greenery, which was hard to find during winter in Slovenia. Luckily we discovered a one-hundred year old botanical garden and this indeed was the place for us to elope. It was just the two of them and it took 2 months to plan.'
How they met 
They met about 3 years ago in a bar in the heart of Amsterdam, where we both lived at that time. Nina was out with friends when Jure first saw her. At their first encounter she could not care less when he approached her, saying that she came here with friends and is not interested in meeting new people. Little did she know that Jure came back to the bar every single day to have another chance to talk to her. The second time they met, Jure decided not to take a no for an answer and told her how he ended up there every single night waiting for her. She indeed was captivated by his determination and that made her smile and open her heart to him. Nina longed to move back to her home country of Slovenia, and Jure decided to follow her, showing her how much he loves her. He left everything behind to not give up one single day without the love of his life.
The proposal
It was simple. A late autumn evening in our cozy home, while sharing ideas how our wedding would look like and what we wish for if we would get married at all. We ended up discovering that we both wanted something intimate with not a lot of planning. Something just for us to remember. Jure, as crazy as he is, suddenly went down on his knee with a smile on his face and said "let's do it". And so it was. He went for a ring the day after.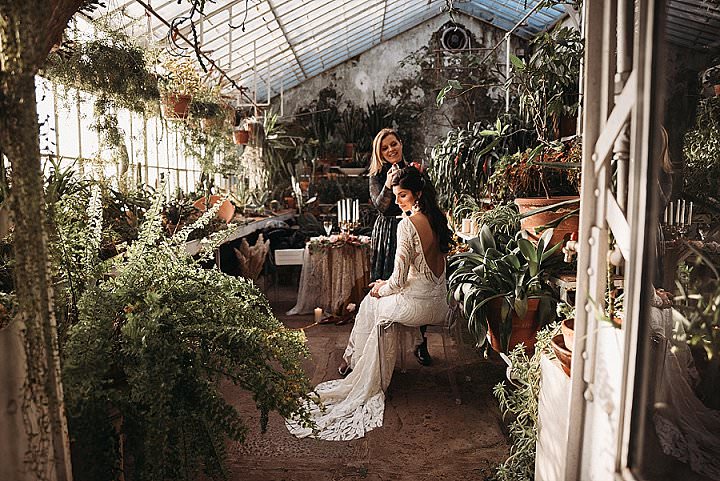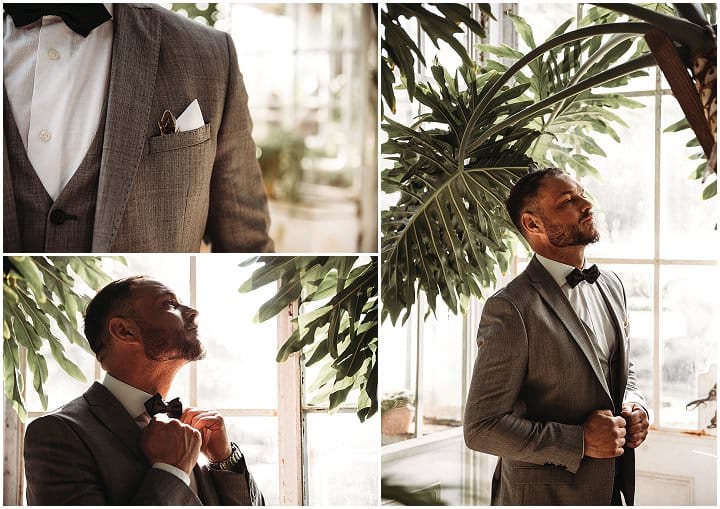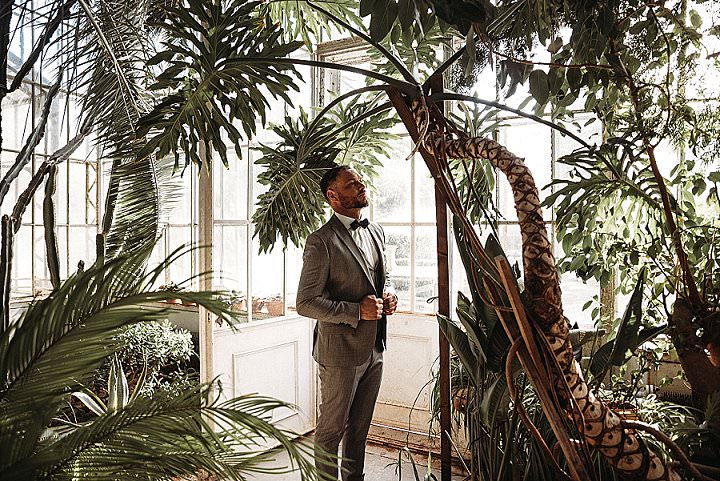 How did you allocate your budget?
We did not restrict ourselves, since it was just the two of us, we wanted it to be magical. We trusted our wedding planner and the whole team.
Where did you splurge and where did you save?
I think we saved with not having hundreds of guests. That is why we were able to have great vendors and spend a bit more on that.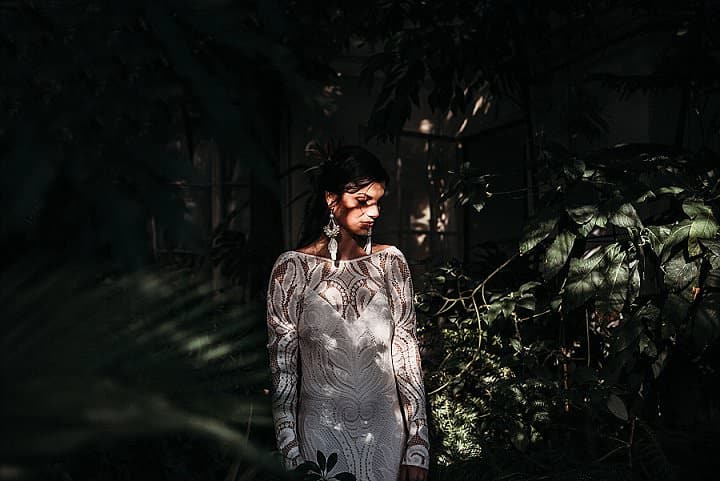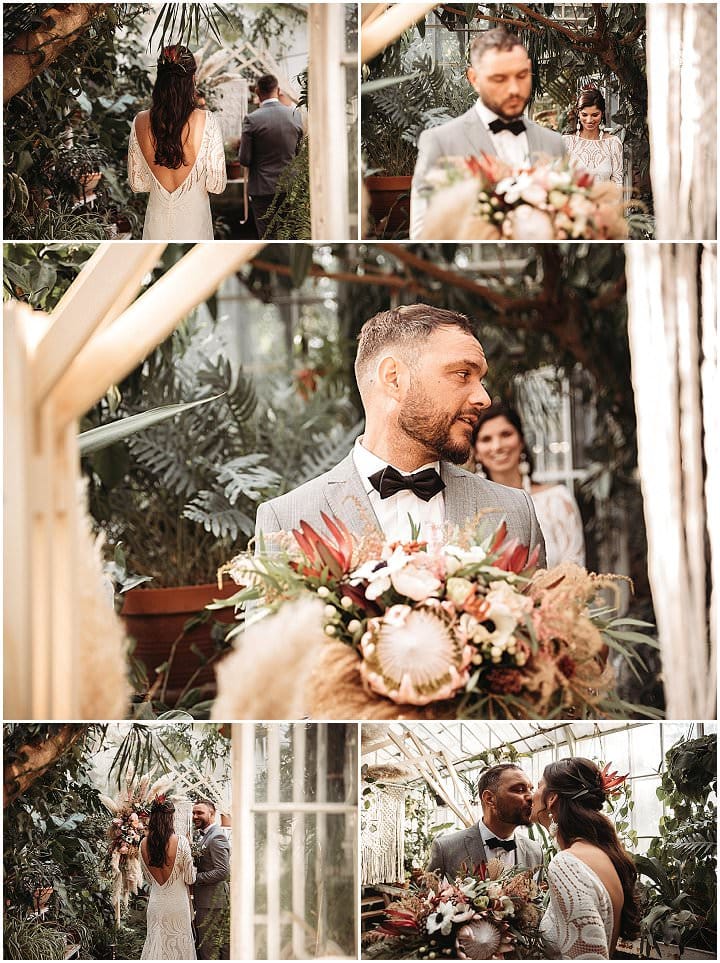 How did you choose your photographer?
I (the photographer) and Nina are friends.
Theme or colour scheme
Green, white, bohemian, magical, whimsical, romantic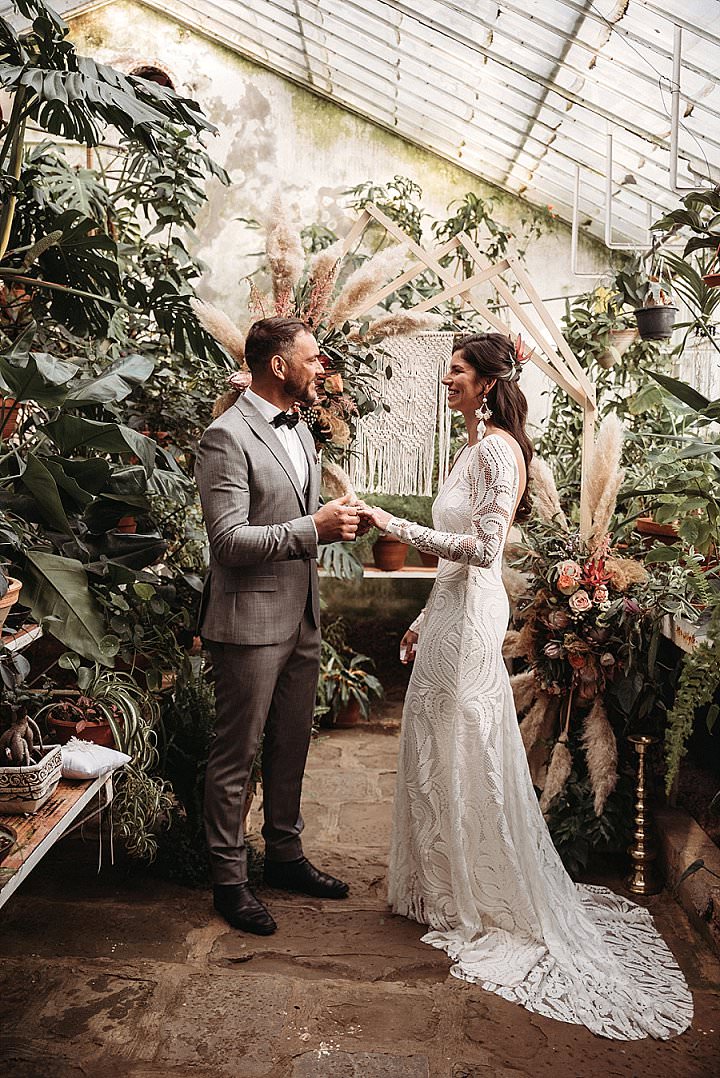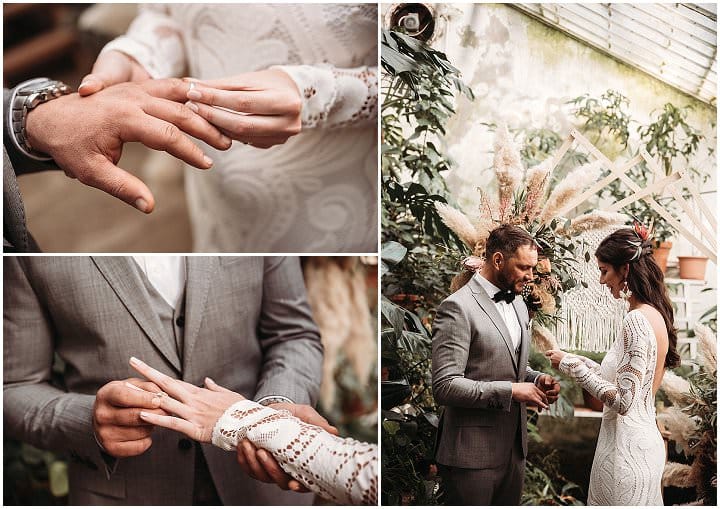 Food
We went crazy for the sweet table. And Jure took me for a romantic dinner after the Elopement.
Entertainment
Personal playlist that was played in the botanical garden late in the evening. The photographer left after few shots and we were there alone. It was perfect with happy tears down on my cheek. "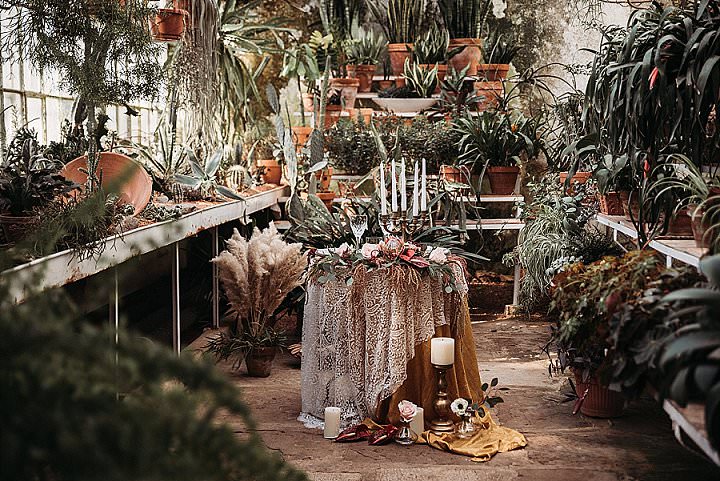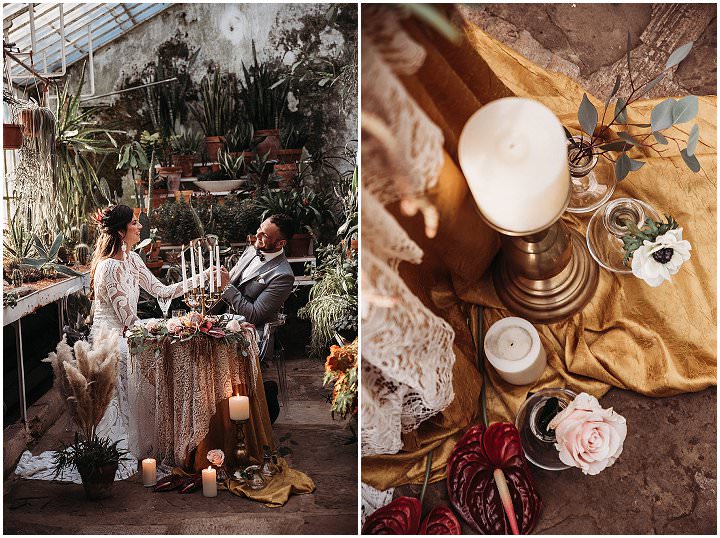 Special moments 
Our Elopement at a botanical garden was dreamy. Everything looked even better than we could possibly imagine. My favourite moment was after eating the cake, when we had our first dance. Jure made a playlist of our favourite songs, which we then listened for our first dance. I don't know if it was for the dim candle light among green cacti and other plants, Jure singing to the tune in my ear while slowly dancing or just because it was actually just the two of us and not hundreds of people watching us dance … in that moment we forgot about everything around us and just fell into the feeling. It was the most intimate and one of my favourite moments that I will cherish for the rest of my life."
Advice for other couples
Do it the way you want it, and not the way your mom or aunt is dreaming of.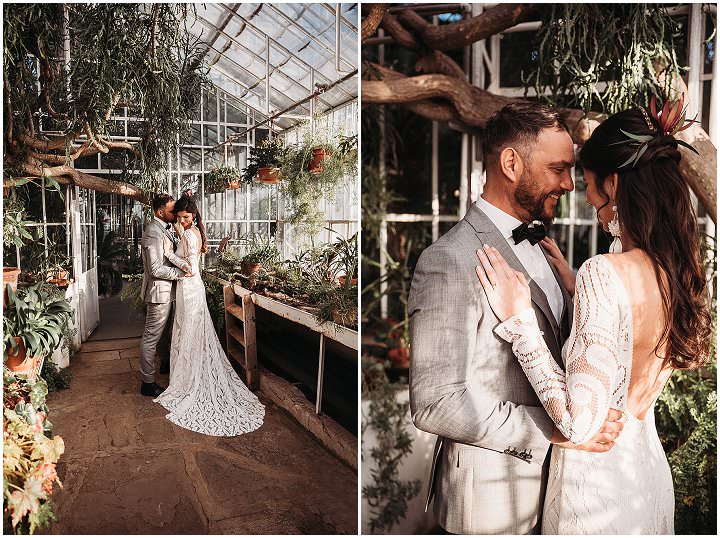 Supplier shout Outs 
For more information about Everything and Beyond Weddings go to
www.everythingandbeyond-weddings.com / [email protected] / +386 40 642 188 / FACEBOOK / INSTAGRAM
I am professional photographer based in Slovenia, that will go around the world in pursuit of love stories. I am here to capture that simple, raw emotions between the couples and create beautiful lifetime memories out of it. My style is storytelling with bright warm tones.