Today's wedding is a sun filled hot hot hot summer wedding that took place last year in Norfolk. It's so lovely to look back on weddings from last year and remember the amazing summer we had, and the photos of Jade and Noel's fabulous day bring the memories flooding back. This laid-back travel loving couple held a relaxed day, where so many of their friends and family pitched in to help. From the flowers to the food, decor to the ceremony, so many people had a part to play in bringing this wedding together. The couple had a butterfly theme and showed their love of travel through their details and decoration. A truly amazing day, with some beautiful photography from Luis Holden Photography.
Under a deep blue canvas of a sky with the sun perched high, the day bathed in an abundance of love and laughter destined to last a lifetime.  The walk, the declaration, the speech, the telling look in the eyes and the first dance, all put into sharp focus of what matters most – the one you love.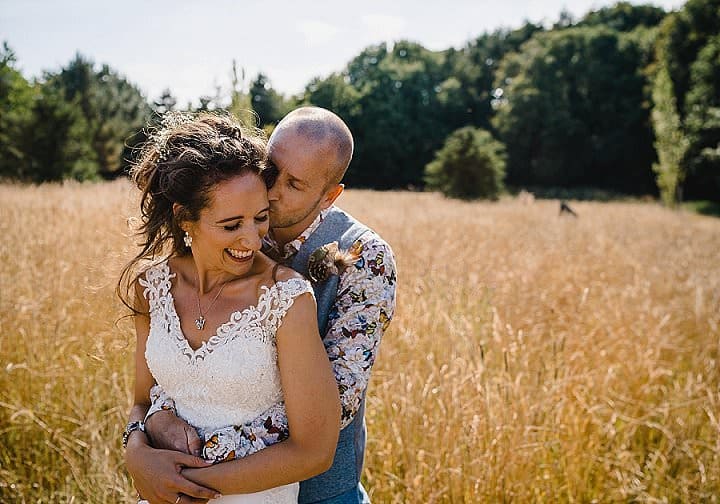 Jade and Noel were married on 25th July 2018 at Chaucer Barn in Gresham, Norfolk. 'Jade and I met just a few miles down the road from Chaucer Barn, and a North Norfolk wedding was important to us because it is where our relationship begun. Having spent many years travelling in South East Asia and Spain, coming 'home' to get married felt like a natural choice. Chaucer Barn was the first wedding venue we viewed; our eyes were opened to the magic this truly beautiful place beheld. Every detail had clearly been thought about, and although Chaucer Barn is described as a 'blank canvas,' the easel it is held up by is mesmerising. The choice was easy to make and meeting the amazing and attentive staff cemented our choice. We had 79 guests ad it took a year to plan.'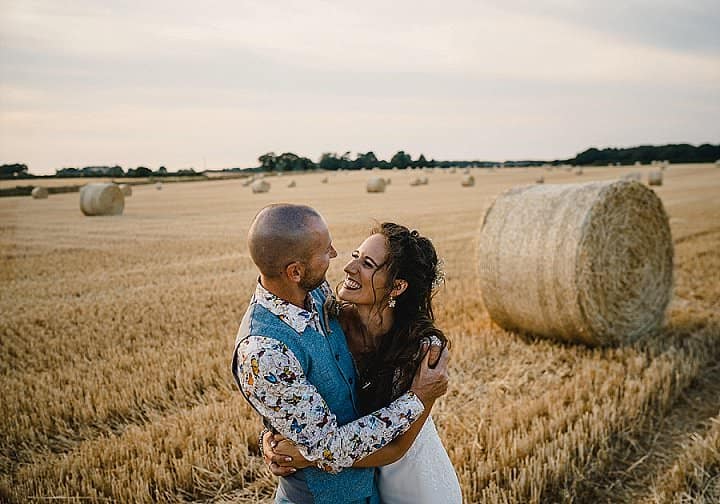 How they met 
Jade and I met at Holt Community Primary School 7 years ago. I had just completed my first year as a primary school teacher and Jade was joining the team as a newly qualified teacher. Naturally, I wanted to help and support her through what can sometimes be a tricky year. It was actually our Headteacher who shot the arrow. Just after Jade had arrived for her induction, he kept asking me, 'Have you met our NQT Jade yet?' to which I replied, 'No not yet.' I was met with this question on a daily basis, unbeknown to me, he was asking Jade the same question, 'Jade, have you met are current NQT Noel yet?' Both of us were curious to meet each other because the Headteacher had told us that we had heaps in common….he wasn't wrong!
The proposal
We spent the summer holidays of 2017 in Mexico. One of the main reasons we went was to swim with whale sharks off the Yucatan peninsula. It was truly incredible and I knew it would be the icing on the cake to propose that day. I waited until we were skimming across the open ocean on the way back to port to pop the question.
How did you allocate your budget?
We had an overall budget of approximately £10,000. We wanted an amazing band, photographer and videographer. To us, it was important that all the guests could have an amazing party, dancing along to live music. For us, it was important that the most amazing day of our lives was captured by people who we trusted, and, felt confident with their creative ways of encapsulating our memories with images that will last a lifetime. This was why we allocated a large portion of the budget on the incredible photographer and videographer, and looking back, we are so glad we did.
The cost of hiring Chaucer Barn turned out to be very cost effective, this was because we chose a mid-week wedding and our family who chose to stay with us in the barn contributed to part of their room cost.
Where did you splurge and where did you save?
We splurged on the band, the photographer and videographer. We saved on the flowers, which were lovingly arranged by Jade's Aunt and sister-in-law and many were grown in my mum's garden. We also saved on the buttonholes, stationary, favours and decorations because Jade made them all over the course of the year. Our evening food was a great saver too. Our families helped to prepare a buffet with food we had ordered and had delivered from a supermarket. Chaucer Barn does not charge corkage so we also ordered lots of wine, beer and cider. We didn't want our guests spending a penny at the wedding because many had traveled from far off lands, so it only felt right to provide all the drinks.
How did you choose your photographer?
We looked through local photographers' portfolios online and Luis' images, to us, were love!  Every image spells a million emotions and feelings and are technically outstanding. Neither of us like jumping in front of the camera so it was important to have someone who was able to capture amazing images in a natural and subtle way, without hindering the quality of the shots.  On the day of the wedding, Luis became more than just a photographer, he was so caring, kind and helpful. Luis may have begun his day as a photographer but it is safe to say that we finished the night as great friends. His warmth, love and enthusiasm didn't go unnoticed and our friends and family still comment on how truly lovely our photographer was and of course, they haven't stopped speaking about how incredible his photographs are! We were over the moon.
The dress 
Jade's dress was from Wed2B, Norwich. After hitting the gym with me after the proposal, and not being able to try it on until 10 days before the wedding, she had a quick dash to find a seamstress to alter what Jade described as a 'sack.' The seamstress she found was incredible and was able to make huge changes at very short notice; she must have worked around the clock to get it finished in time. She relaxed Jade's fears of a very baggy dress and Jade picked it up the day before the wedding and the fit was more than perfect. Nicole, the seamstress didn't have to take on Jade's dress, but she saw the last-minute panic and worked incredibly hard to sculpt it. Jade said she was the most gorgeous person to work with.
The suit and bridesmaids
The suit was a 3-piece Noak wool blend suit. Jade loves me in blue and I loved the cut and colour. I found a very fancy butterfly shirt by Devil's Advocate to follow our butterfly theme. I had a suit change in the evening, to a black tux with butterfly trim and matching tie.
The bridesmaid dresses were TNFC from ASOS. Jade asked all the maids for their choices on a selection of dresses and the long and floaty TNFC came up a winner.
Theme or colour scheme
We decided to express our love through the symbol and theme of a butterfly. Butterflies are deep and powerful representations of life. Many cultures associate the butterfly with our souls. Around the world, people view the butterfly as representing endurance, change, hope, and life.
Flowers
The flowers were arranged by Jade's Aunt and sister-in-law. Many were grown in my mum's garden which my mum picked and choose for Jade. The rest were chosen by Jade's Aunt and Step mum and picked up from a local market and green grocers. She just gave them the description of wild, rustic and nothing too bright. Jade and I also spent the weekend before the wedding walking along the marshes in my home town picking wild sea lavender and rosemary, which we arranged and tied our wooden table cutlery up with.
Decoration 
Jade made lots of rustic decorations which featured butterflies, burlap bunting, candle lit lanterns and a huge amount of jam jars which Jade spent days gluing ribbon and burlap to.
Food 
We had doughnuts as a snack to accompany initial drinks after the ceremony We ate Fish and Chips from Ian Betts as our main course. He did a truly amazing job and ran a tight ship. No one was left waiting for their fish and chips. We don't quite know how he managed it but he did, all piping hot and incredibly tasty. We chose this option because 1, the price was very affordable for the number of guests and 2. a North Norfolk wedding wouldn't be the same without fish and chips! For our dessert we asked guests to whip up some fancy puds and bring them along. My sister produced a delectable 'cheesecake' wedding cake using a range of locally sourced cheeses.
Wedding cake
The incredible wedding cake was made by Wendy, a lifelong family friend of Jade's. Wendy has been making Jade's birthday cakes since her 1st birthday and when she asked if we had arranged a wedding cake yet, we said we were looking into it and she told us to stop and that she would love to make the cake for us as our wedding gift. She bought it all the way up from Somerset in what was the hottest summer on record!  The cake featured a whale shark with two swimmers on the bottom tier, representing our engagement, the second tier was the world map with tiny red hearts dotted on all the countries we had travelled to together and the top tier had golden dusting to represent the beach, our favourite place to spend time together.
Entertainment
A live band called The Super Skas.
Who supplied the stationery?
Jade made them all.
Personal touches
Hmmmm, where to start. The wedding was very much DIY from start to finish. Our friend Michael, Jade and I wrote the ceremony, Jade's Aunt and sister-in-law made the bouquets and arranged the flowers, the flowers were grown in my mum's garden, we toasted our marriage with bubbles in personalised mugs which we had hidden under our guests ceremony chairs in memory of Jade's mum who loved mugs of tea and enjoyed a glass of fizz. Our table favours were in memory of my grandma. She was born on armistice day so it was fitting to have poppy seeds in her memory as our favours. Jade made the button holes, incorporating poppy heads and she hid a tiny silver whale shark in mine to symbolise our engagement. Jade's brother, step mum and dad became waiters at the wedding breakfast, serving the guests main courses and our wonderful friends and family brought along lovingly made puddings for us all to share after our main course. My sister made the 'cheesecake' wedding cake, carefully selecting and arranging the chesses and decorating it with love! Our family and friends helped set up the evening buffet. I wrote a poem to be read by our friend during the ceremony. I also collaborated with Jade's niece and together we wrote another poem which she read out. My niece read one of my grandma's favourite poems during the ceremony. Jade made a map seating plan and we chose countries we had travelled to together as our table names, with photos of us in those countries on the tables. We incorporated a sand mixing into our ceremony, both Jade and I grew up by the sea, Jade's friend brought sand up from her hometown and I collected sand from my home town, we poured the sand into one uniting jar during the ceremony and passed the jar round for all our friends and family to mix together.
Special moments 
Naturally the ceremony takes some beating, particularly as we had our friend Michael conduct it. This made the ceremony extremely personal, relaxed, fun and heartfelt. We were not tied to legalities, could crack lots of jokes and include only things that were personal to our relationship. The first dance was very significant because the song 'follow the sun' by Xavier Rudd is all about travel and being free, which is how everyone knows us. We were about to embark on year-long honeymoon so it was completely fitting.
Advice for other couples
Just relax and let other people worry for you! The day really does fly by so treasure every moment.
Biggest surprise
Having the Super Skas play the evening entertainment. I had no idea Jade had booked them and I had mentioned that I would love a Ska band at the wedding. We agreed they were too expensive and Jade told me she had booked another band instead. Little did I know, she had worked overtime, saved the money and had booked the band that I loved!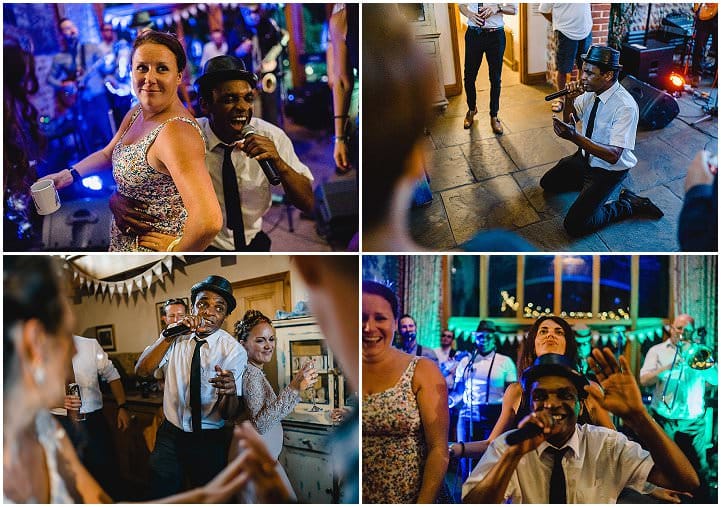 Supplier Shout Outs
For more information on Luis's Work go to
www.luisholden.com / www.luisholden.com/blog / [email protected] /  07810442782 / FACEBOOK / INSTAGRAM / PINTEREST / TWITTER

[jprel]