Happy Monday everyone and how are you all? How was your weekend? Was it fun filled with lots of Christmas cheer? Mine was lovely, busy as ever but I had a lovely couple of days with my 2 boys. Lots of Christmas jobs are ticked off the list, so I am now ready for the week ahead! As you know, we love an outdoor wedding here at Boho, so today I have a real treat for you. Emily and Martyn wanted a laid back, bohemian filled DIY wedding and that is exactly what they got! I just adore this Norfolk wedding, there are so many amazing details and decoration. All of the macrame details are just stunning, every chair has been decorated which looks fantastic. The ceremony area, the cake table, the flowers, it is all just beautiful! Big thanks to Steven Haddock for sending in this beauty of  wedding, it has really made my day.
Steven the Photographer tells us more about the wedding
Emily and Martyn met whilst at University one night in the local rock club they were introduced by their very tight knit group of friends. They chose to have a relaxed outdoors ceremony on 3rd August 2019 which oozed bohemian charm and featured a heap of fun DIY elements. Surrounded by friends and family they threw an unforgettable party!
Guests were greeted at The Keeper and The Dell medieval grove to the sound of a distant handpan being played. Emily and her friends must have put hundreds of hours of work into the macrame creations which hung from trees and the arch canopy and all the chair coverings.
The idyllic location of provided them with a ceremony in the Birch Garden they exchanged vows and rings underneath the canopy of woodland trees. Martyn's Mother gave a beautifully personal reading, their close friends performed a duet of love songs – everyone was captivated, you could hear a pin drop. All made possible by Lolly and the super team at TK&TD.
The field was filled with pockets of laughter as the day turned to the evening. Friends and family enjoyed fire pits and food around the terrace & the band Agent Smith commanded the party as they played covers and joked from the balcony of the cabin. Faces were painted with glitter and Emily & Martyn danced in a circle of friends to their favourite indie and rock cover songs and threw drinks in the air until it was dark.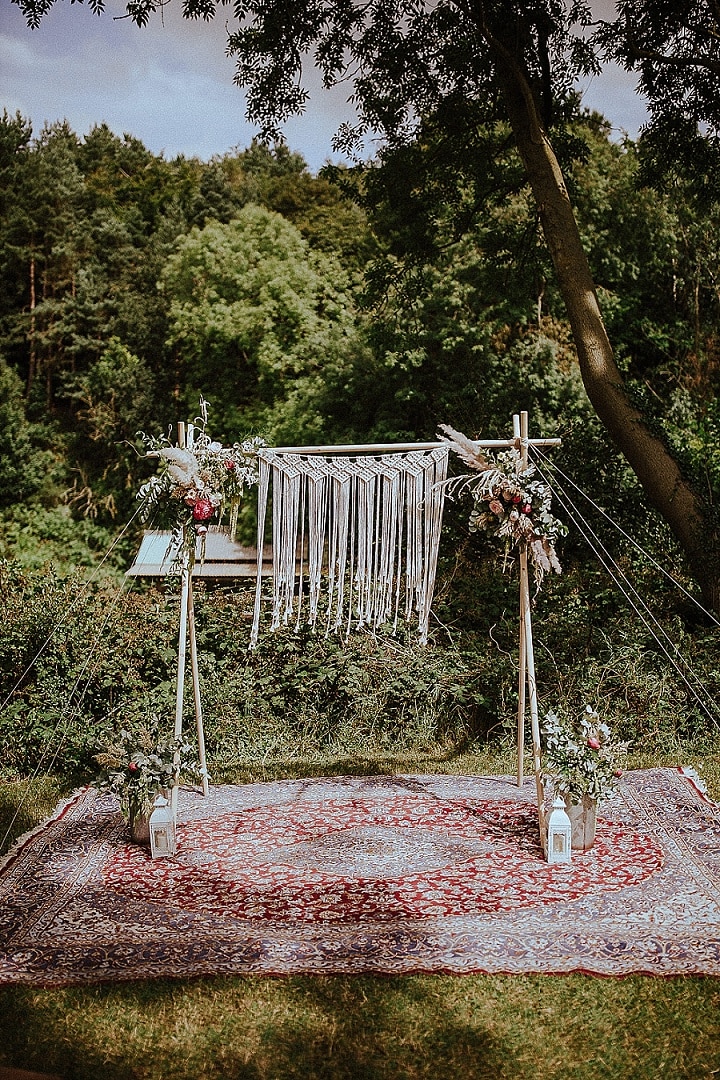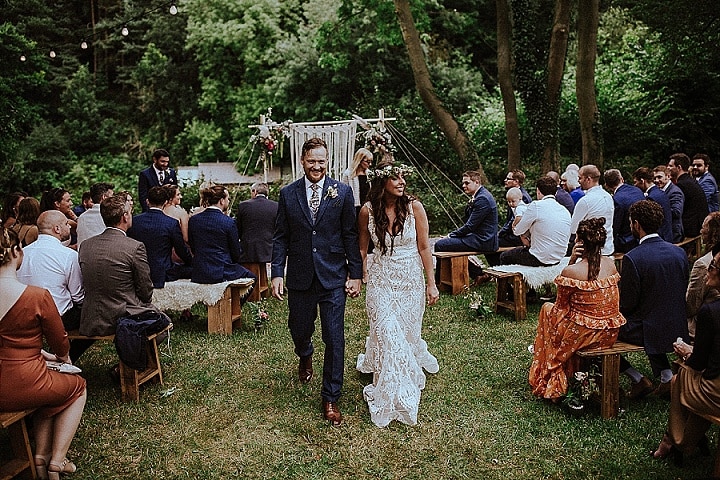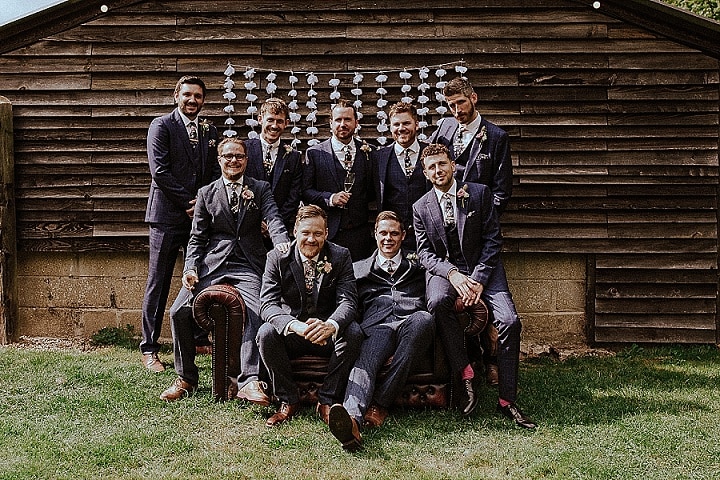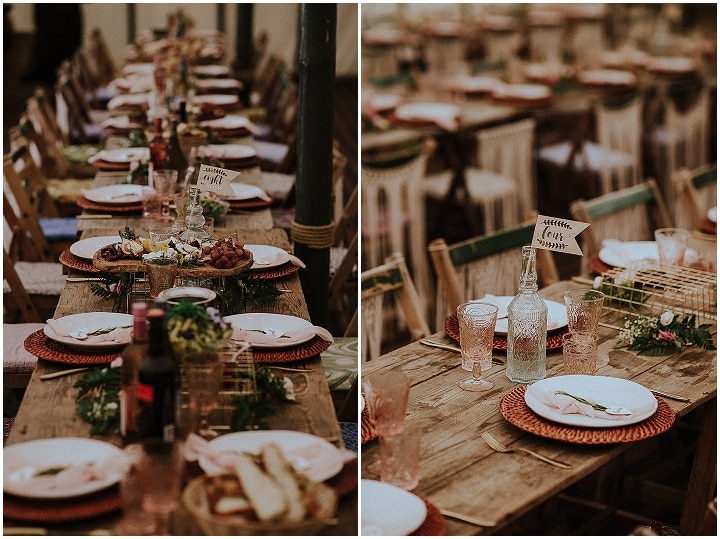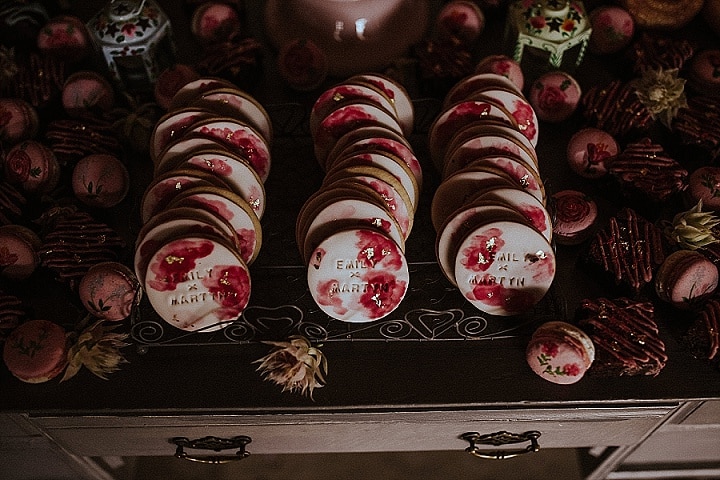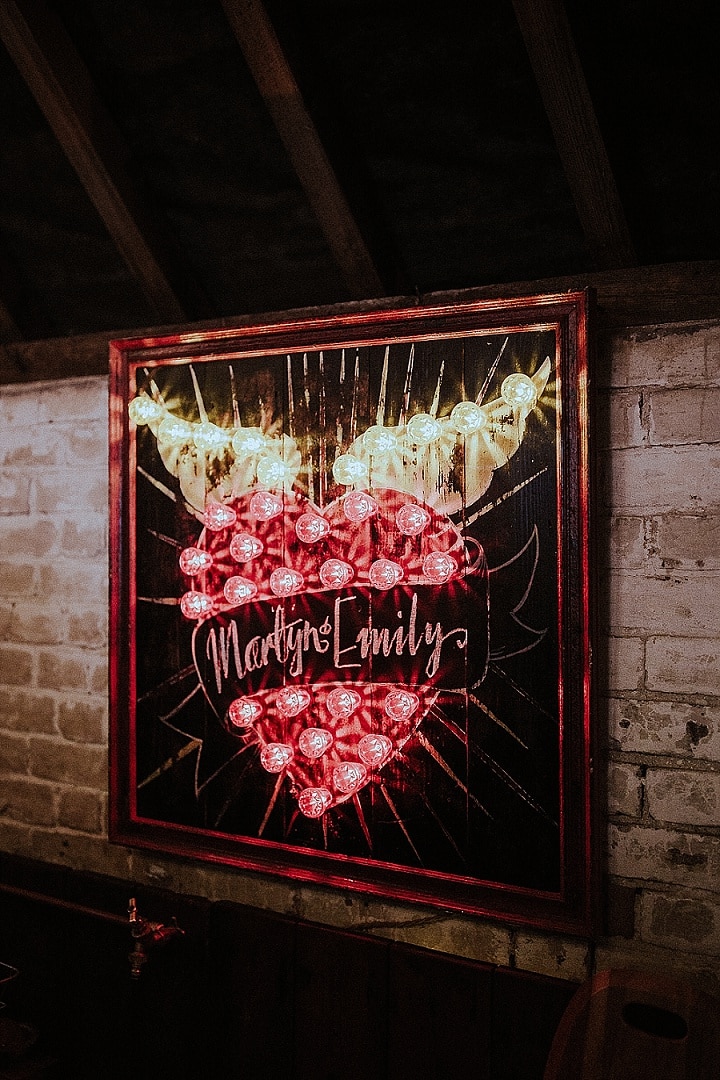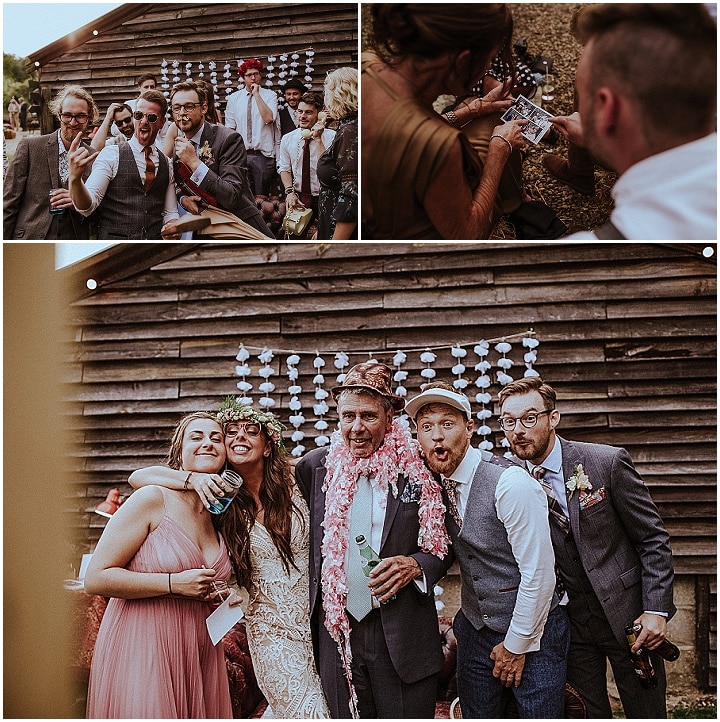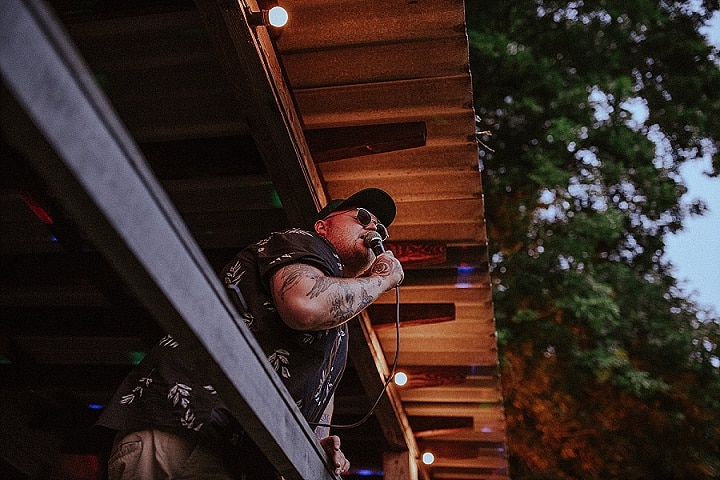 Supplier Shout Outs
For more information on Steven Haddock go to
www.stevenhaddock.co.uk / [email protected] / 07977872464 / FACEBOOK / INSTAGRAM / / TWITTER 
I'm a wedding photographer & portrait photographer, driven by capturing honest and timeless photographs. I live in Lincoln but work across the UK and worldwide. I love to document weddings and adding a little styling and intimacy to formal photos.