Happy Friday everyone and how are you all? How has your week been so far? It's been a busy one here on the blog and we have another busy week planned next week, so many amazing weddings and fab wedding planning ideas to share with you. It has been the week of Dexter's show this week, which has been nerve racking for me but he has been having the time of his life! It's the last night tomorrow and then we can start the countdown to our holiday to Ibiza! Eeek!! We are finishing off the week with this delightful wedding from the very lovely Zephyr & Luna.  Lucie and Yan wanted a natural, fuss free outdoor wedding, and this they made possible when they found their wonderful venue Gîte du Passant, in the French mountains. The whole wedding is relaxed, simple, homespun and was brought to life by their ever helpful friends and family. A totally chilled day with the most amazing backdrop.
It was perfect! Timing, location, weather, guests, vendors…
Lucie and Yan were married on 13th October 13th, 2018 at Gîte du Passant, Le Reposoir, Savoie (74) France. 'We wanted to get married in the mountains, in a farm or a venue of that type, old. And when we visited Le Gîte du Passant, we didn't hesitate for a second: it was perfectly what we were looking for! We had 60 guests, we limited the number of guests so we could all sleep in the chalet. The proposal was a year before. We found the venue very quickly, and the photographer, but once the date was firm, we let everything loose…to be honest, our family grew bigger at that moment so we had other priorities! In reality, we really started planning 4 months prior the wedding, so it was intense!'
How they met
In the mountains, skiing! We are both lovers of vast spaces, ski and hikes, and it's during a ski raid with friends that we met. With a helmet, a puffy jacket and a backpack, at least we knew what to expect from each other! We've been together for only 4 years.
The proposal
Very classical actually, in a good restaurant on a Friday night. I kind of knew it was coming because it's very rare that we go to his type of place! But then he took me for the weekend in a totally seldom cabin lost in Vercors and it was a dream for us!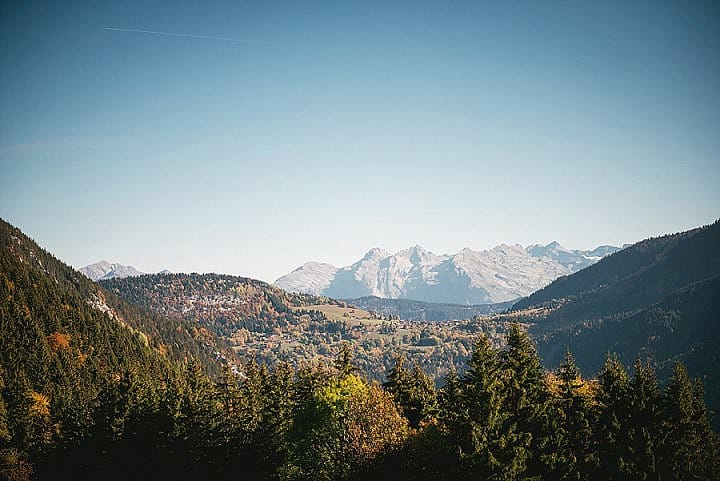 How did you allocate your budget?
We splurged on the venue and the photographer! Then we didn't have any more room for the rest so we saved mainly on the decoration, but the venue was beautiful so we just brought two or three things we made ourselves, that's all!
How did you choose your photographer
Friends chose her for their wedding, and when we saw what she was capable of, we knew we wanted her and no one else!
The dress
I never liked the idea of being a princess…so I didn't want a long and complicated dress, I would have been too embarrassed! So I chose a short dress very simple yet white! The brand is Sessùn. It was perfect for me! However I wanted a touch of whimsical with this simple dress, so I picked blue shoes, the same color as my honey's suit. It was not easy to find! In the end, Marie Paris made those shoes as I wanted them to be!
The suit
Yan: I wanted a blue suit, dynamic and joyful. I visited many many shops in Annecy before I found that one!
Theme or colour scheme
No, we didn't. Some days beforehand, we bought blue and white ribbons for the decoration of the arch because we would be wearing attires with those colors, that's all!
Flowers
Ivy, picked the very morning at home!
Decoration
Nothing really, the place was already decorated and we just brought candles and ivy for a touch of nature.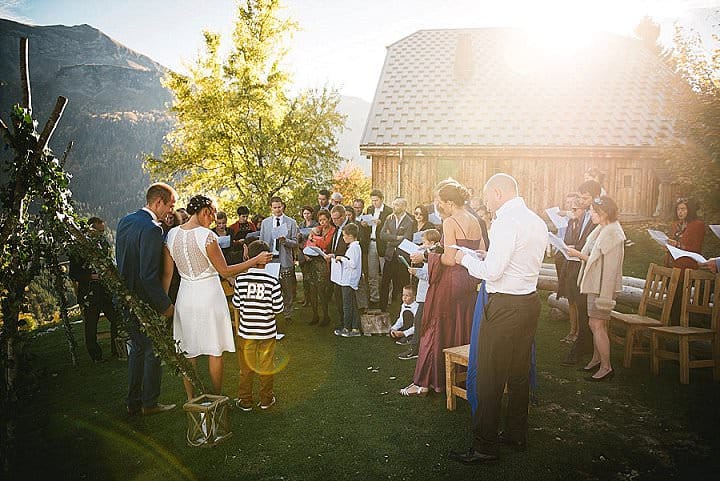 Food
A mechoui (lamb) with Gratin Dauphinois.
Entertainment
Just simple music from an iPhone with a speaker!
Who supplied the stationery
We made it ourselves.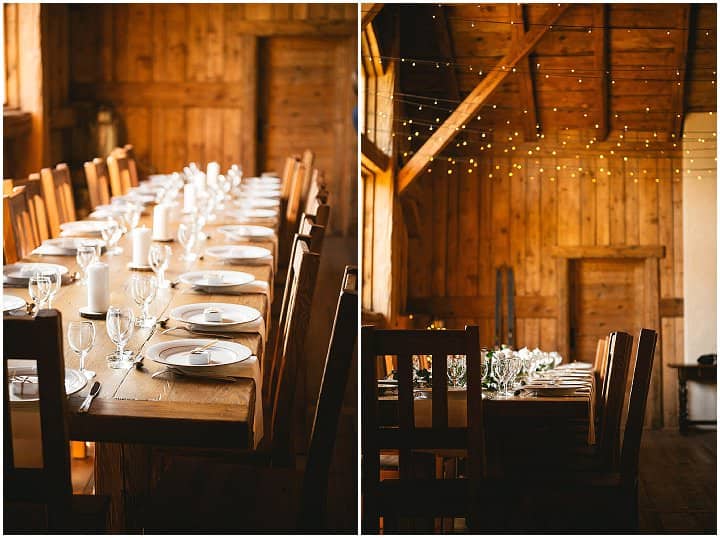 Personal touches
Yes, we organized games in the morning, a we made a little bit of decoration. Once again, the venue is so magical that we didn't have to add a lot!
Special moments
We really liked the games we organized in the morning! We spent a lot of time on them and our guests really liked them as well so we were very happy. And the secular ceremony, in front on the mountains, was very emotional!
Advice for other couples 
Don't get influenced by other, do as you want, really!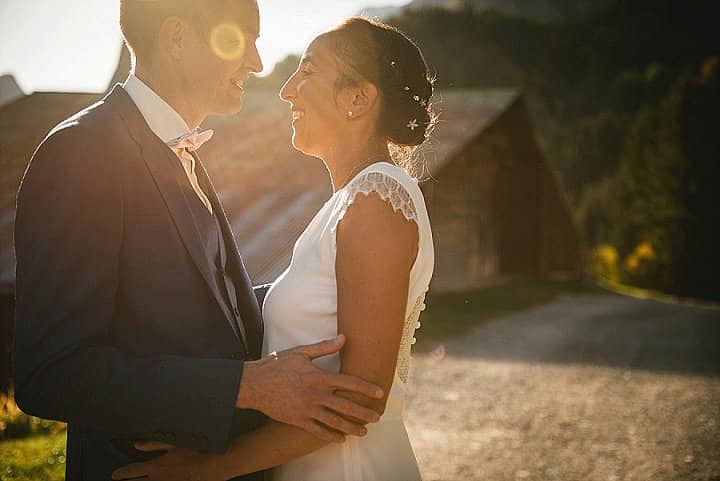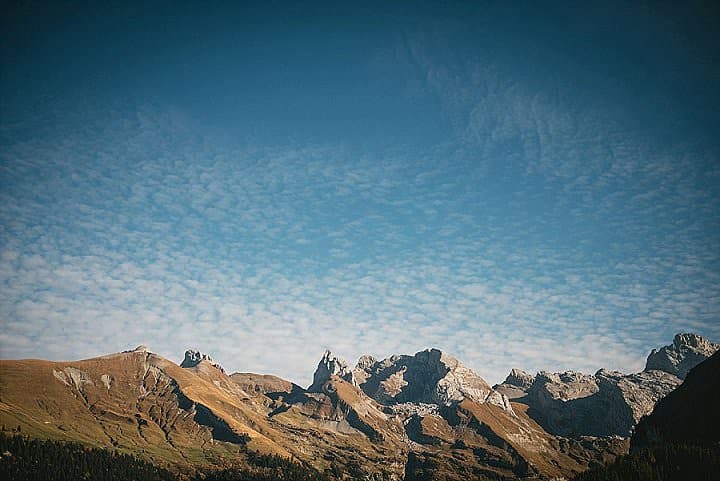 Supplier Shout Outs
For more information on Zephyr & Luna go to
zephyr-et-luna.com/en /  [email protected] / FACEBOOK / INSTAGRAM / PINTEREST
I'm Ambre, a destination wedding photographer based in France, drawn by light and colors, in love with the poetry of relationships. I capture people in love in the most authentic and timeless way possible, as a silent keeper of memories too quickly passed.