I have the most stunning wedding to share with you today with breathtaking views and the most gorgeous couple. Genvieve and Raymond were married on 6th April in the Virgin Islands and their wedding is one of my favourites so far this year. They wanted a Bohemian inspired day but they also wanted to incorporate the tropical nature of their landscape and venue. They mixed the two together and the results are an amazing mix of macrame, palm leaves, miss matched glasses, acrylic signs, lanterns and lots of my favourite flowers, proteas. I just love everything about this wedding, the outdoor ceremony with 'that' view, as well as the super stylish wedding reception. Big thanks to Lindsay Vann Photography for sharing the photos with me.
Historic Ruins, spectacular view and great people!
Mary the Wedding Designer tells us more about the day
Genvieve and Raymond's wedding was originally set for Jan 13, 2018. On September 6,2017 the island of St John was devasated by Hurricane Irma and two weeks later Hurriane Maria. It was not clear whether the island would come back in time for their wedding. They decided to move the wedding to April 6, 2018. Through lots of rearranging, redesigning and relocating it all came together perfectly. 70 of their loved ones arrived on St John to a week of island hopping, sunbathing, rum chasing, boating and lots of fun.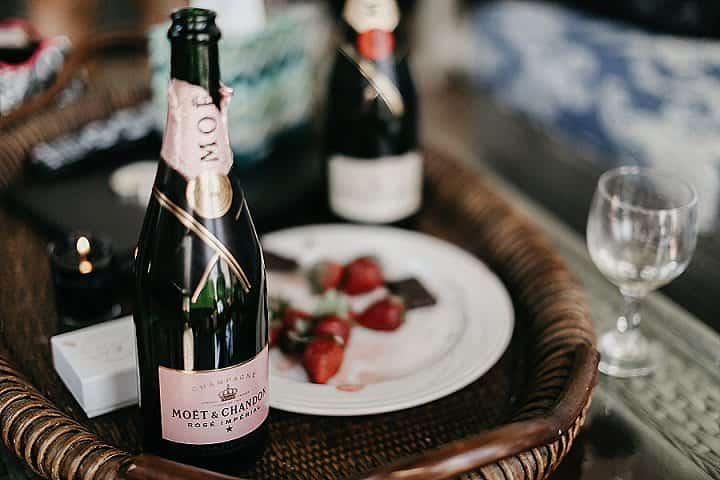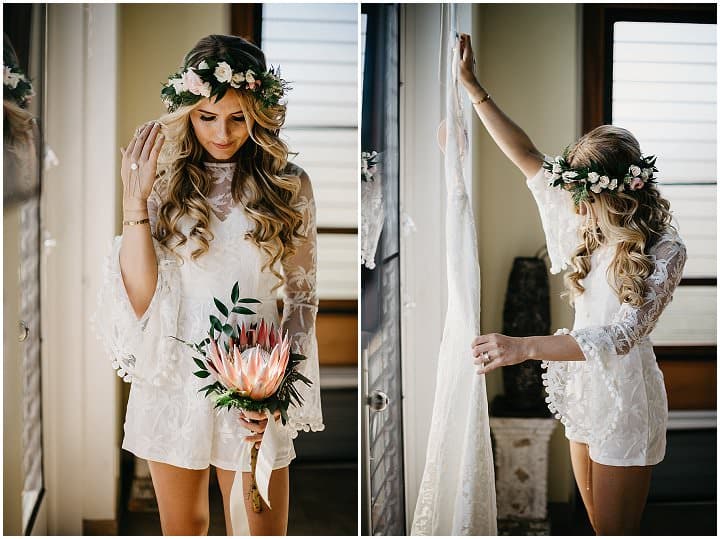 How they met
Ray and I met in college. He lived across the hall from me and we were best friends for three years before we started dating. We were in the same circle of friends beginning in Sophomore year. We traveled a lot together in groups and then he asked me out to a Yankee game our senior year in college and the rest was history!
The proposal
We took a trip to London for a week and spent the weekend going to Paris. After a romantic dinner, we walked across a small bridge right by the Eiffel tower and Ray proposed to me at midnight when the Eiffel tower light show began! We then celebrated in Europe with a 1920s engagement party in NYC with family and friends to follow!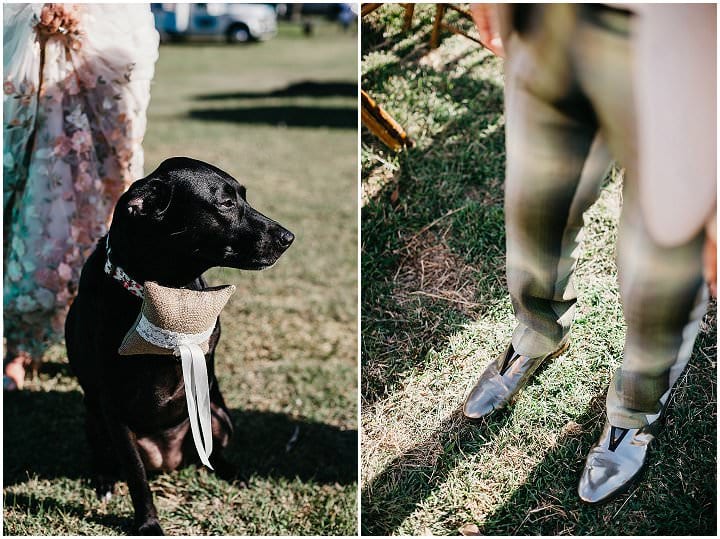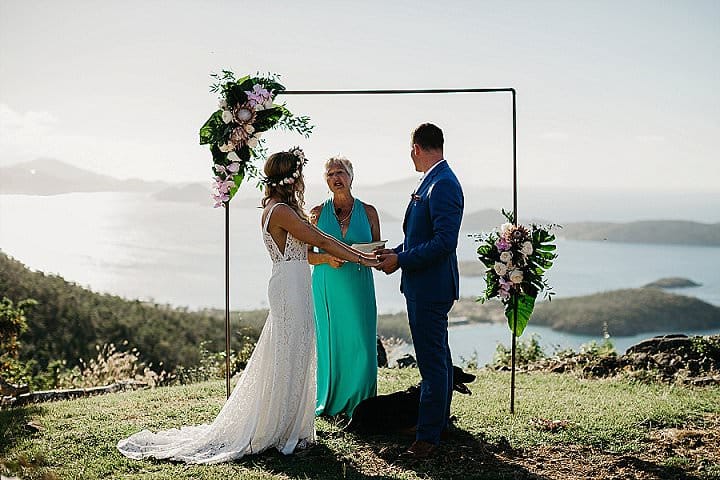 The wedding look
We knew we wanted a tropical vibe since we were on an island but Genvieve always wanted to tie in a Bohemian aesthetic. After a lot of inspiration, she decided to create a tropical/bohemian look. She wanted Macmare runners, lots of palm leaves, vintage stained glass miss matched glasses, clear acrylic signs, lanterns, Rope swings, themed drinks, jean jackets with Mr. and Mrs. Carrasco in cursive were some of the details.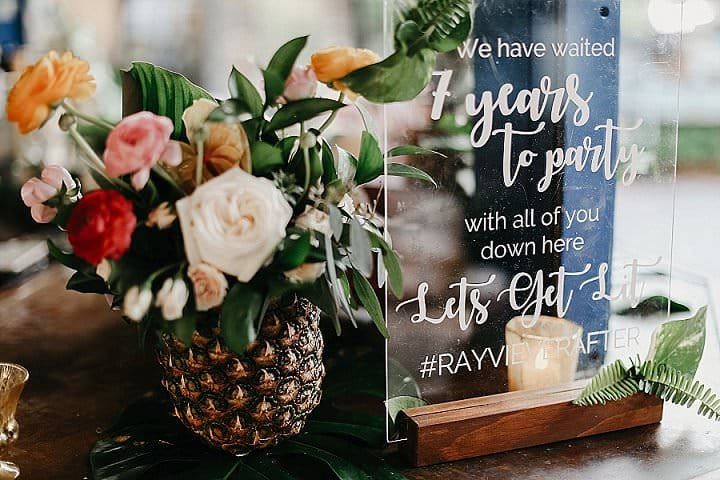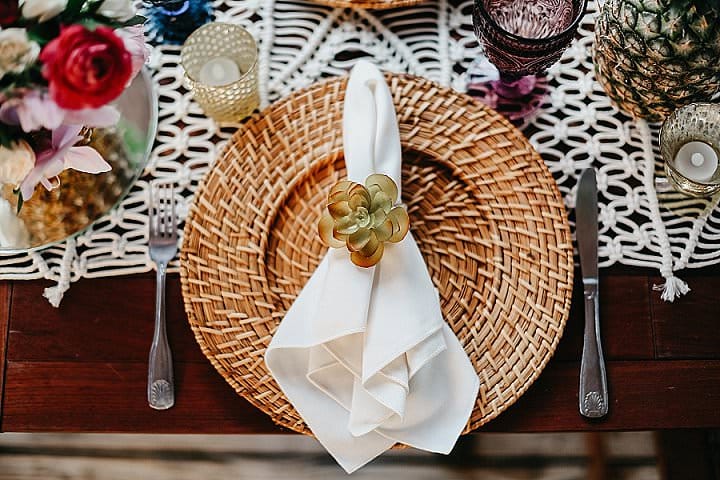 Favourite moments
The view was spectacular and breathtaking. It was special sharing an island we call home with all of our loved ones and having them travel from near and far to be there for the week. We had several different events including an "epic beach day" and "welcome happy hour" leading up to the big day.
The dancing was some of the best! Our band blew us away, they were so engaging and had us come on stage and perform. Genvieve (the bride) is an actress and grew up in the arts! They took dance lessons and had a fun routine which turned into a skit of the music going out and them being "confused" then Waka Flocka "Grove Street Party" played. She also had her bridesmaids do a special 90s mash up choreographed dance!
Supplier Shout Outs