We feature a lot of styled shoots on the blog, we just love sharing a great selection of wedding inspiration with you all. Today we have a bright and beautiful tropical shoot from Big Sur in California and it's a real stunner! With the most amazing flowers, with colours that pop against the beautiful california backdrop, bohemian details and the cutest couple, this styled shoot is bound to make you wish that summer was just around the corner. Big thanks to Jewels Photography for the wonderful images.
This shoot is a tropical delight of magic in one of the most breathtaking places you will ever see. The bohemian vibe that surrounds the design will touch your soul.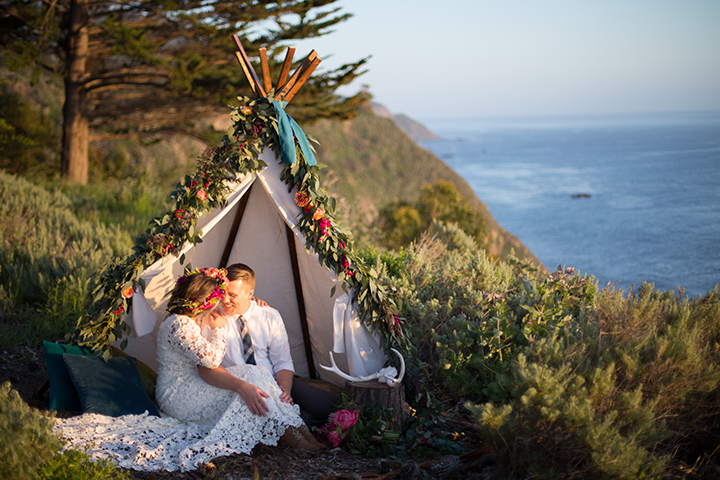 I decied to do the shoot here as it is the most beautiful place to witness! I journeyed on a 25-day road trip by myself and drove all the way across the country to photograph this shoot I designed. I worked tightly with amazingly talented wedding artist across the nation to bring this shoot to life. My passion is adventure, love, and art; so I use all aspects when I design shoots for other creatives.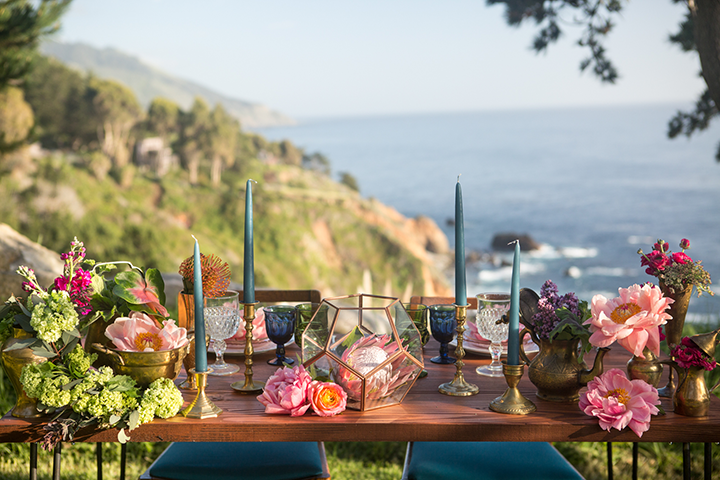 Big Sur is lush and magical so I wanted to create a shoot that represented how I feel when I see a photograph of the beautiful coast with the turquoise waters and jagged edges. The color palette of pinks and greens brings forth the tropical design along with keeping it every bit bohemian with a floral crown, handmade dress from Dreamers and Lovers, and of course huge chunks of crystals, vintage china, and gold geometric pieces.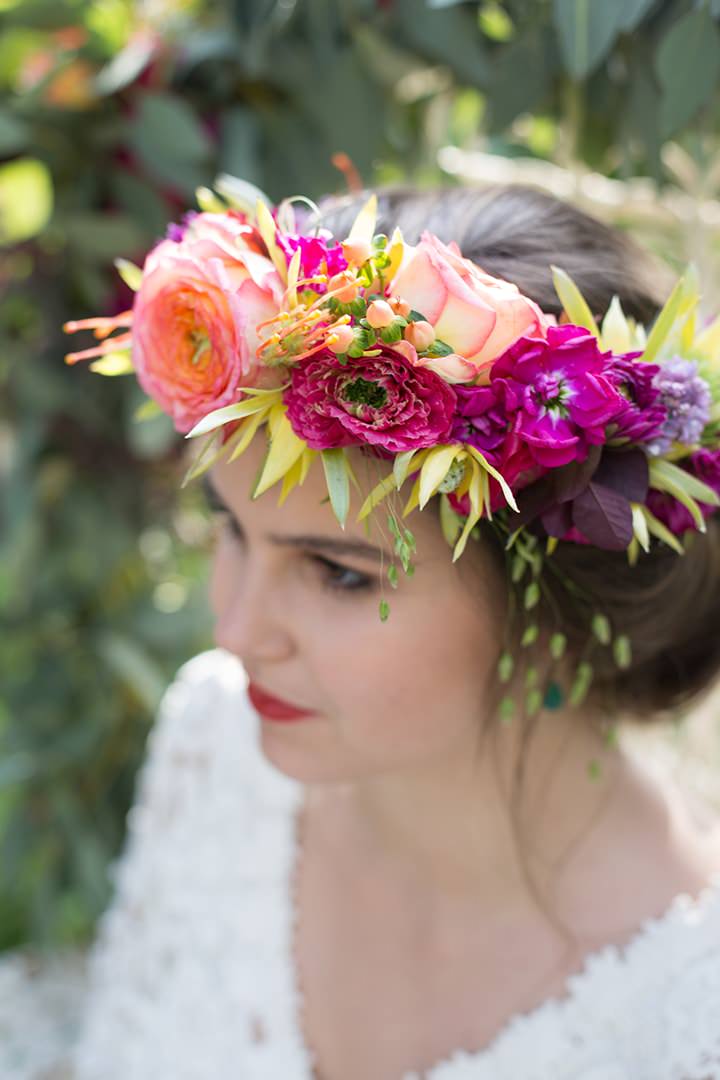 When I create shoots – especially over 2500 miles away with people I've never met – I never know truly how it will play out, but I promise it always works out exactly how it is suppose to every single time. Working with other creatives with the same passion for love and art that empowers me, it is almost as if the stars align, it all falls together perfectly, and we create a beautiful thing.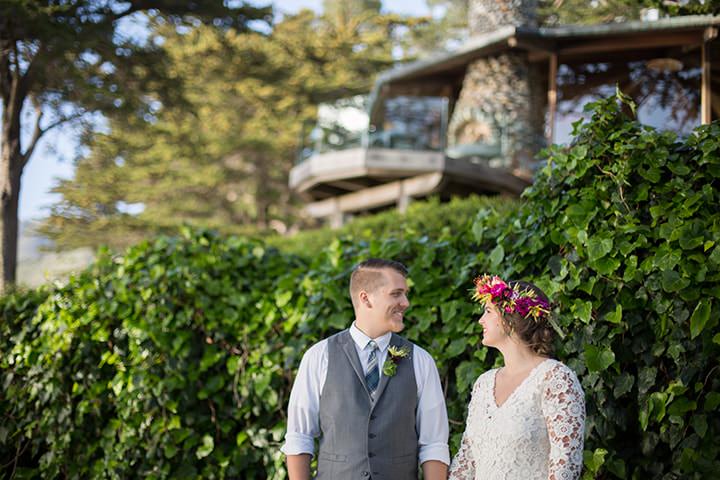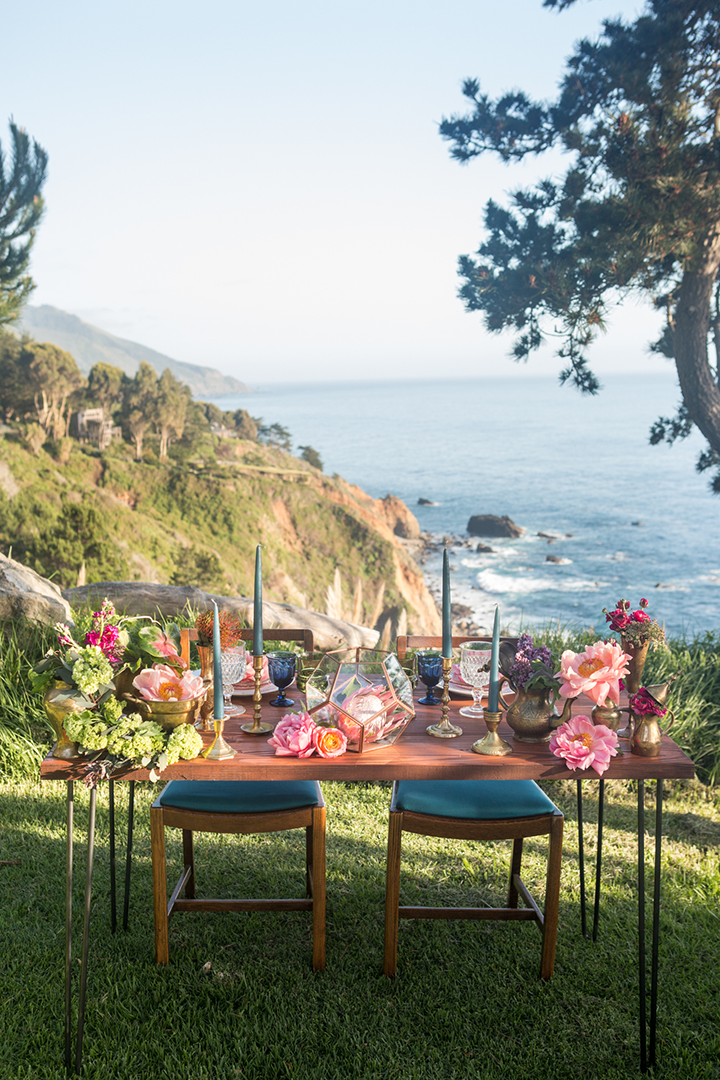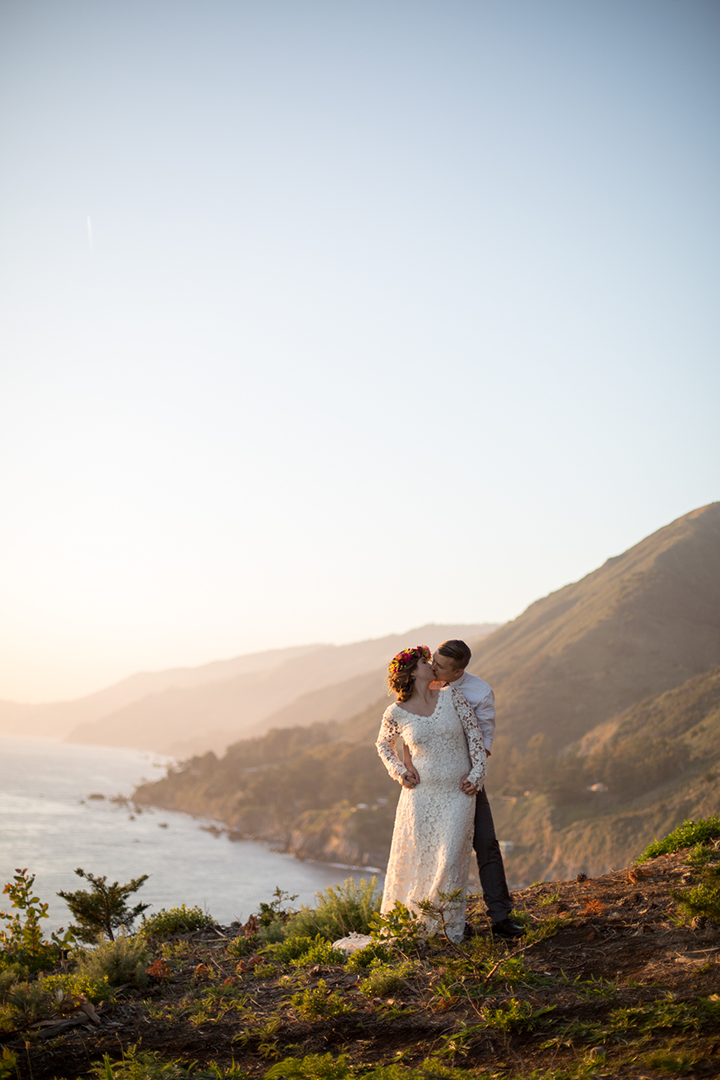 The Team who made the shoot possible
For more information on Jewels Photography / Wander Knot go to:
www.jewelsphotography.com / FACEBOOK / I:@jewelsphotography /www.wanderknot.com / www.wanderknot.com/blog / FACEBOOK / T:@wanderknot / PINTEREST / I: @wander_knot /

[jprel]