Here at Boho we love a festival wedding, and we love anything that makes a festival wedding or outdoor wedding that bit more special. That's why we LOVE Wedfest. I introduced you to Wedfest way back in 2014 and we have been following their developments since. In fact they have been a member of our wedding directory since it started! So it is fare to say we are big fans. And for good reason. Wedfest create THE most gorgeous festival themed wedding stationery, bright, bold, statement making stationery that really sets the tone for your wedding. Not only festival wedding though, they also specialise in hen parties, rock n roll weddings, destination weddings, Ibiza weddings, theatre themed and sports themed weddings. If your wedding is that little bit different then you need Wedfest in your life!
To tell you more about where they are now and how they can help you with your wedding stationery needs , Marty the owner of the company is here to tell you more.
I'll pass you over to Marty…..
Since we last spoke a few years ago Wedfest has grown massively as a business. Although we started out focusing on Festival themed wedding stationery this quickly changed into providing wedding stationery for all sorts of styles and themes. Festival Wedding Invitations and Stationery is still one of our most popular styles of products, but we now cater for a much wider audience and basically provide themed wedding stationery for anyone and everyone no matter what their idea.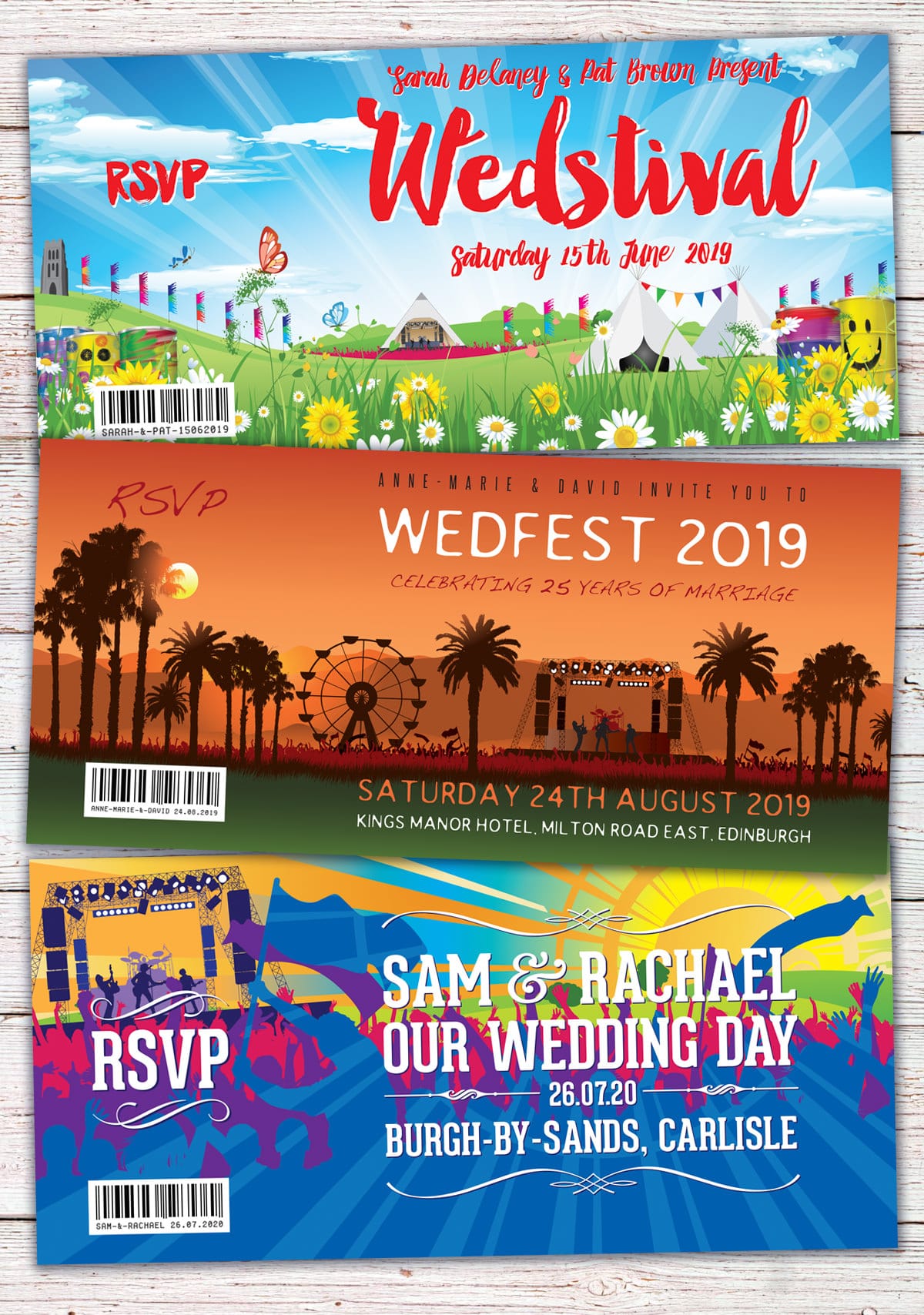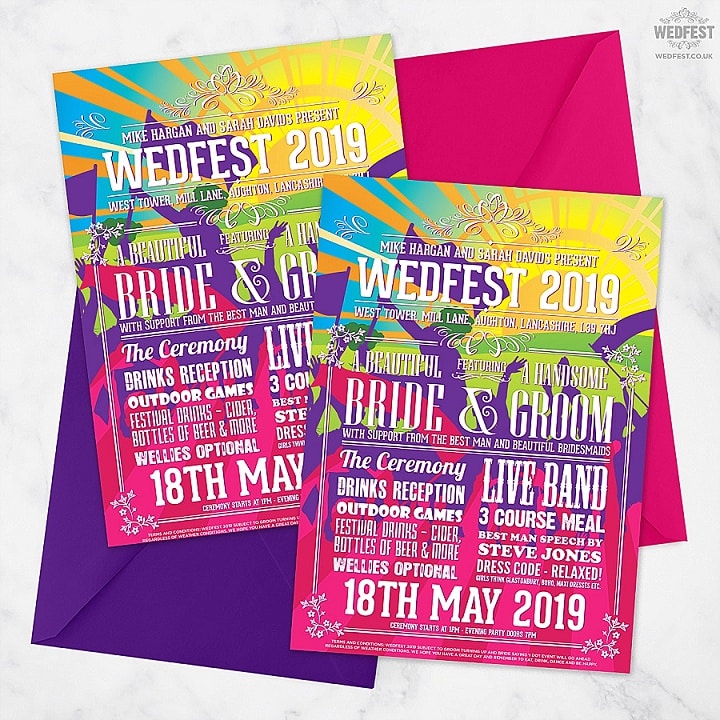 Wedfest Themed Wedding Stationery
When working on the festival wedding stationery we realised the couples coming to us wanted something different overall for their weddings. They liked that our wedding stationery was totally different so we just gave the people what they wanted. We started producing designs for all sorts of themed weddings such as rock n roll weddings, destination/ travel theme weddings, sports themes such as football, rugby, cricket etc., book/literature themes, movie and cinema themes, winter and Christmas weddings plus everything else you can imagine and much more.
So at now Wedfest Wedding Stationery we basically cater to any couple looking for some fun and alternative wedding stationery. We have created everything from passport wedding invites, to football ticket wedding invites, festival wedding line up posters, stationery for all sorts of boho weddings, farm weddings, barn weddings and so much more we couldn't list it all. And its not just weddings we work on either, we provide stationery for birthday parties, baby showers, bar & bat mitzvah's and all sorts of parties and events.
Alongside the wedding and event stationery side of things we have also work with businesses, wedding and event planners, festivals and other corporations large and small providing them with stationery and goods for their businesses and events.
And finally along side all if this we also launched another website called http://www.henpartywristbands.com which is our festival party accessories website. Here we sell all our festival themed accessories such as festival wristbands and lanyards for hen parties, stag parties, birthdays, weddings, baby showers, bar & bat mitzvah's and many other types of events.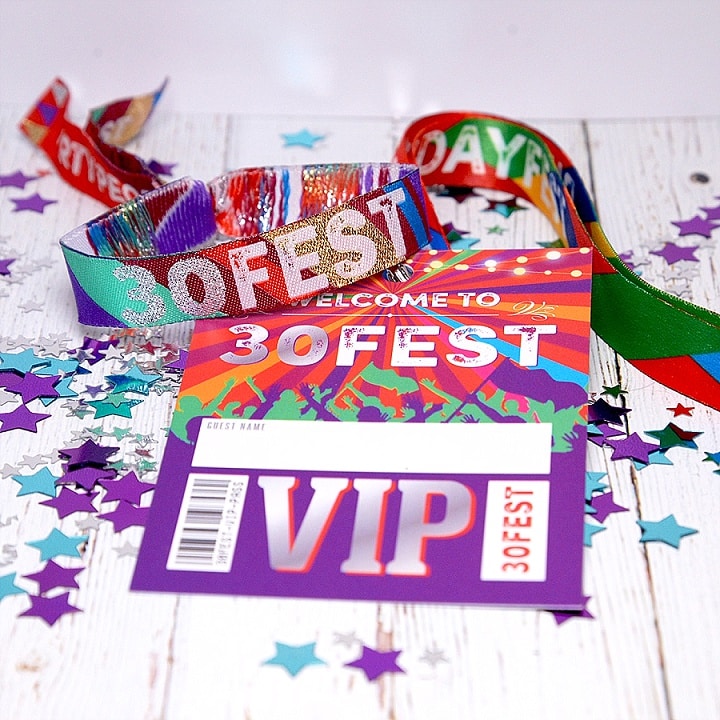 So that is a brief run down of what we have been up to and today we would like to take a look at some of our most popular wedding stationery themes and show you a few examples of what is possible for your wedding stationery…
Festival Themed Wedding Stationery
Festival themed wedding stationery is where it all started for us and is still our most popular range of wedding stationery. Festival weddings are more popular than ever and more and more couples are ditching traditional church weddings and hotel receptions in favour of Tipi Tents and Festival Fields for full on festival style wedding celebrations.
There is literally SO much fun to be had with this theme and we have tons and tons of variations of festival style designs. Couples love the festival ticket wedding invitations as they get their guests super excited for their big day.
On the wedding day itself we can provide some fabulous festival wedding day stationery and favours. Some of our most popular pieces include Custom made Festival Wedding Wristbands which are designed and made specific to each couple.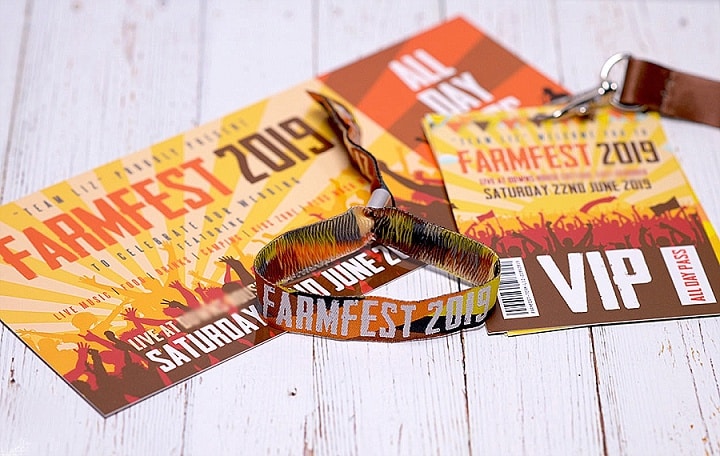 We also have super cool festival style VIP lanyards which can double as order of service, wedding place cards, running orders, all of the above or whatever you choose.
Then there is our amazing range of festival wedding table plans. We have so many designs to choose from or we can design something to suit your very own festival wedding.
Rock n Roll Wedding Invitations
Of course not everyone wants a festival vibe and all the Rock n Roll Brides and Grooms out there prefer something a bit more rock and edgy! For those couples we have a massive range of super cool rock n roll wedding invitations and wedding stationery.
Whether you want your wedding stationery to feature skulls, roses, flames, tattoo's, guitars or all of the above and more we can do that for you no problem. And just like all of our wedding stationery these designs can be carried through to your wedding table plans, save the dates, wedding wristbands, menus, or whatever wedding stationery you need.
Of course our music themes and festival ranges are not limited to specific festivals and styles, no matter what style of music or festivals you are into we can also cater for that.
Passport Wedding Invitations
The next wedding stationery theme we want to talk about is our travel themed wedding stationery and in particular destination wedding invitations. We do a wide range of travel themed wedding invitations but without doubt the most popular is our Passport Wedding Invitations.
These are great and extremely versatile as they can be simple wedding invitations or full on passport style booklets with lots of pages and information inside, which is perfect for couples who are getting married abroad and need to relate a lot of information to their guests.
We also provide wedding stationery to couples from all over the world so no matter where in the world you are we can help you.
Ibiza Wedding Invitations
As a direct follow on from the destination wedding invitations one of our most popular products is our range of Ibiza wedding invitations. We regularly design and make wedding stationery for many couples who get married in Ibiza.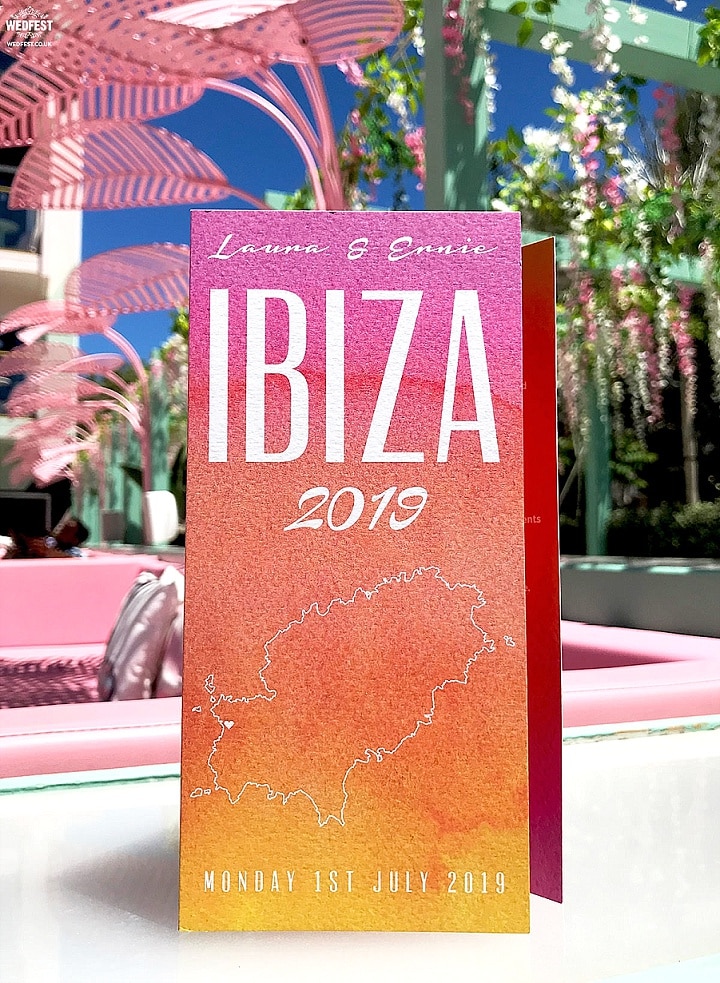 Ibiza is somewhere that we love very much and travel to ourselves every year and we have been able to channel that love into our wide range of Ibiza themed wedding stationery which our couples adore.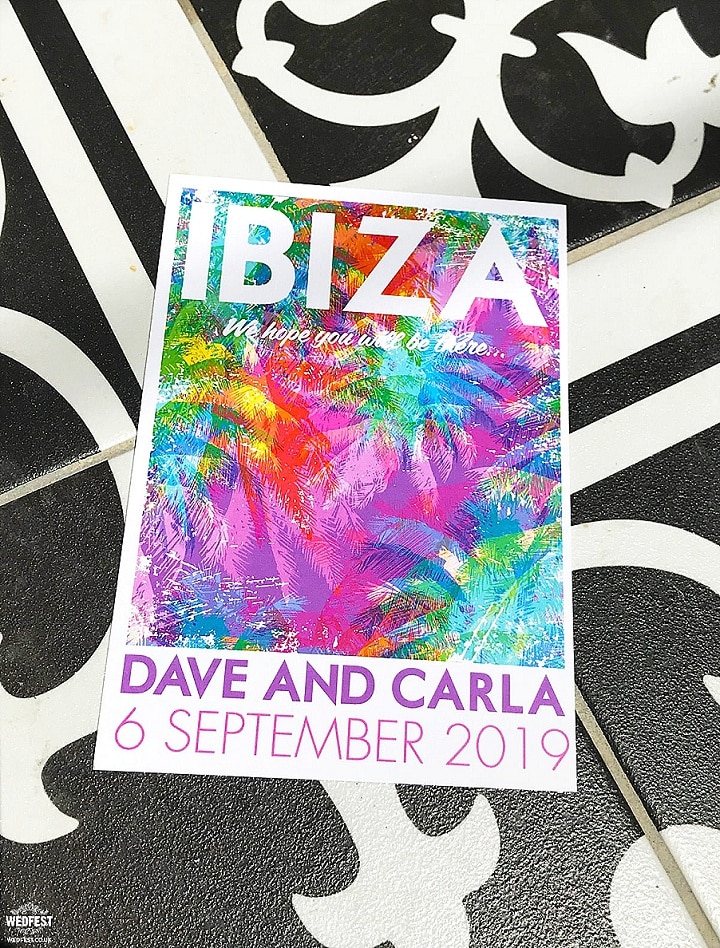 Theatre and Cinema Ticket Wedding Invitations
Although couples love our ticket style wedding invitations many people no interest in music or festivals but do love movies, cinema and the theatre. For those couples once again we have a wide range of wedding invitations and wedding stationery designs and themes available.
For couples who love going to the cinema we have some beautiful cinema ticket style wedding invitations, and like wise for fans of the theatre or musical theatre we have some amazing musical theatre themed wedding stationery available.
Football / Rugby Ticket Wedding Invitations
The last theme we will talk about (though it is far from the last theme we offer) is sports themed wedding stationery. We have a huge customer base who are sports fans and want to bring this love of sports or their favourite team into their wedding day.
We can do this by creating these amazing football ticket wedding invitations or rugby ticket wedding invitations for example. Of course no matter what your sport or team we have got you covered, we have also created cricket ticket wedding invites, racing and formula 1 themes, cycling, skiing and snowboarding themed stationery and much more.
All of our wedding stationery designs, styles and themes can be carried through all of your wedding stationery from the save the date cards and invites right through to the wedding thank you cards and everything in between. What you see here is just a very small sample of what we can do.
If you like the idea of some fun, exciting and different wedding stationery for your big day please visit us at www.wedfest.co where you can see many more examples and ideas for alternative themed wedding stationery.
For more information on Wedfest go to 
www.wedfest.co/ FACEBOOK / INSTAGRAM / TWITTER
this is a sponsored post